Chrome push notifications
Reach Your Customers Instantly with the most used browser globally: Chrome Push Notifications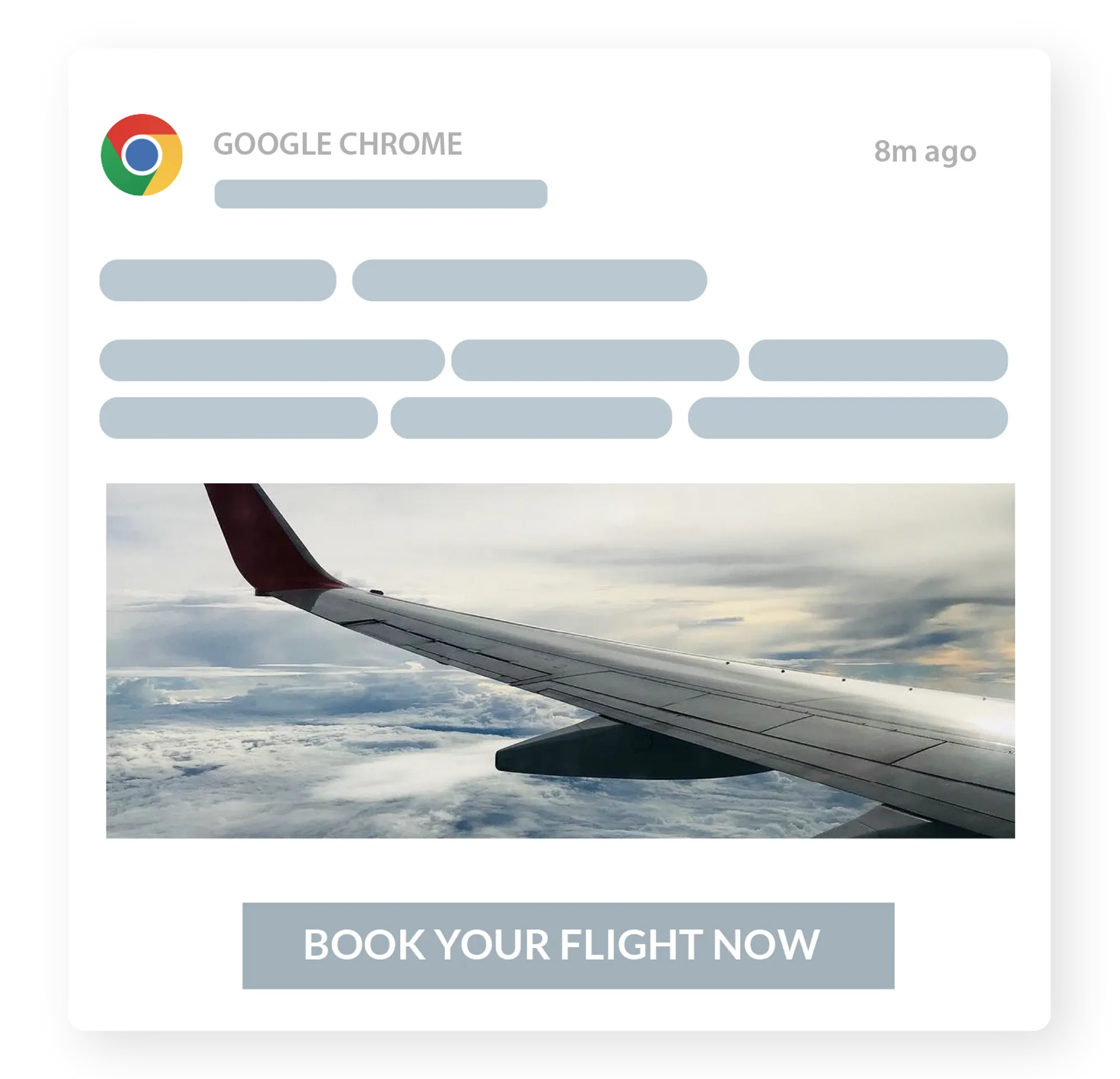 Chrome Push Notifications are a powerful method for engaging customers and driving them to take action. They are a form of web-based communication that is sent directly to your web users to both mobile and desktop, even when they aren't on your site. 
These communication alerts create engagement very quickly. They can be sent as bulk for higher reach or they can be personalised based on user behaviour, allowing businesses to reach customers at the right time with the right message.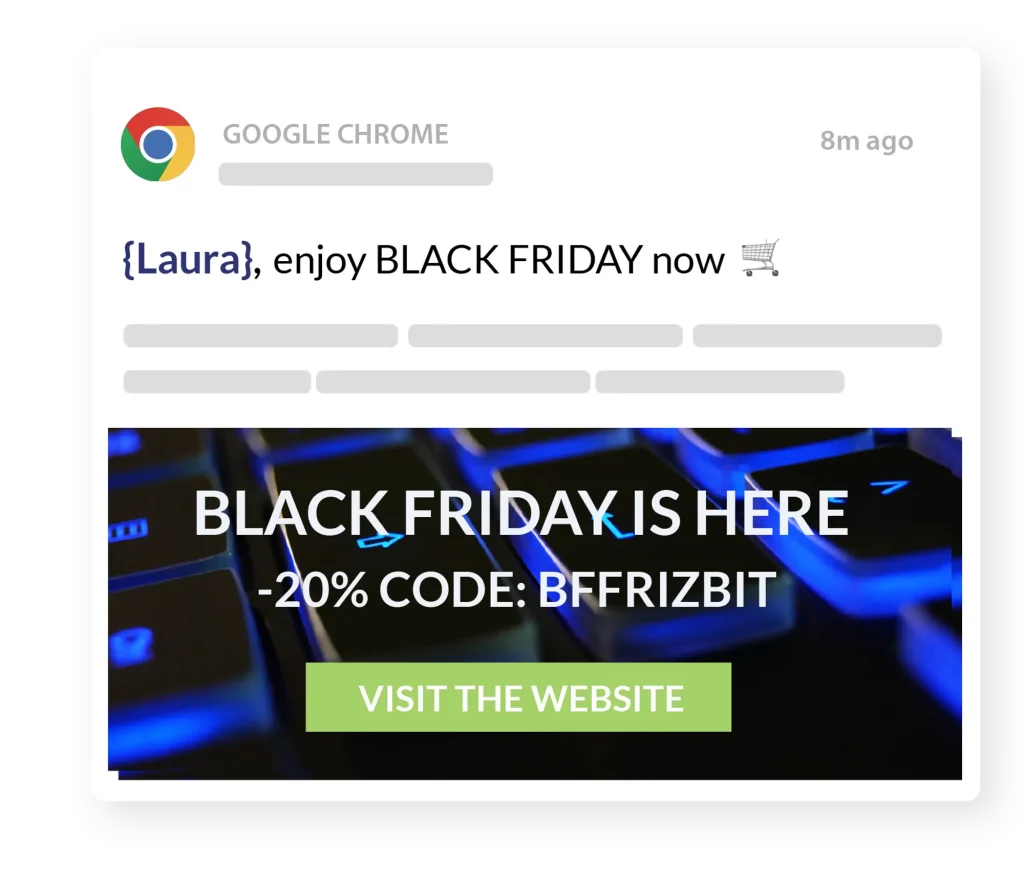 Additionally, push notifications are cost-effective compared to other forms of communication, and they can be used to segment and target customers based on their interests.
If you're looking to build brand loyalty, and drive conversions, then push notifications are an effective way to engage users with through a visual impact.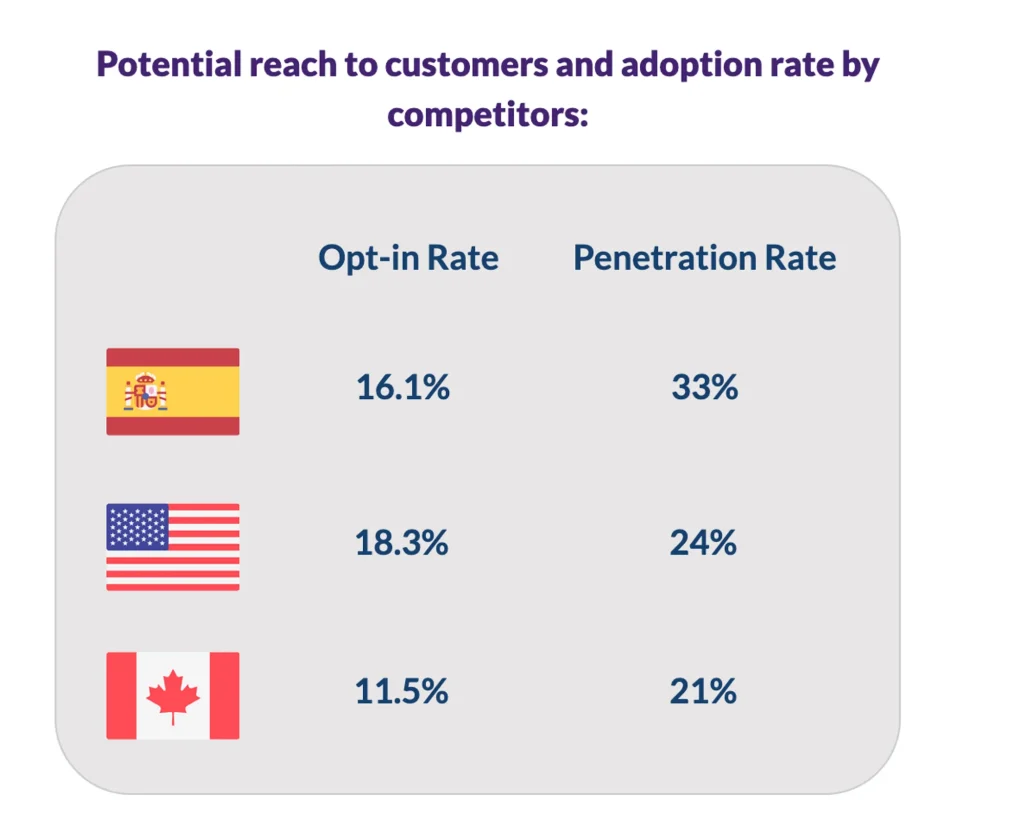 Benefits of Chrome Push Notifications
Chrome Push Notifications are a great way to engage customers and drive them to take action. They can be used to send personalized messages, offers, and incentives that can be tailored to each customer's interests.
Enrich Push Notifications
Increase your visibility and click-through rate (CTR) by creating a bigger visual impact in your web push notifications. Add an engaging image and a custom call-to-action (CTA).
Analysing the Performance of Chrome Push Notifications
To optimize the performance of your push notifications, it is important to monitor and analyze their effectiveness. Key metrics to track include the open rate, click-through rate, and engagement rate. It is also important to analyze the performance of each notification individually and adjust your strategies accordingly.
Higher engagement rates
They also have higher engagement rates than other forms of communication, making them an effective way to reach customers. Additionally, push notifications can be used to increase website traffic and conversions with an opt-in of at least 16% in Spain and 18% in the U.S.A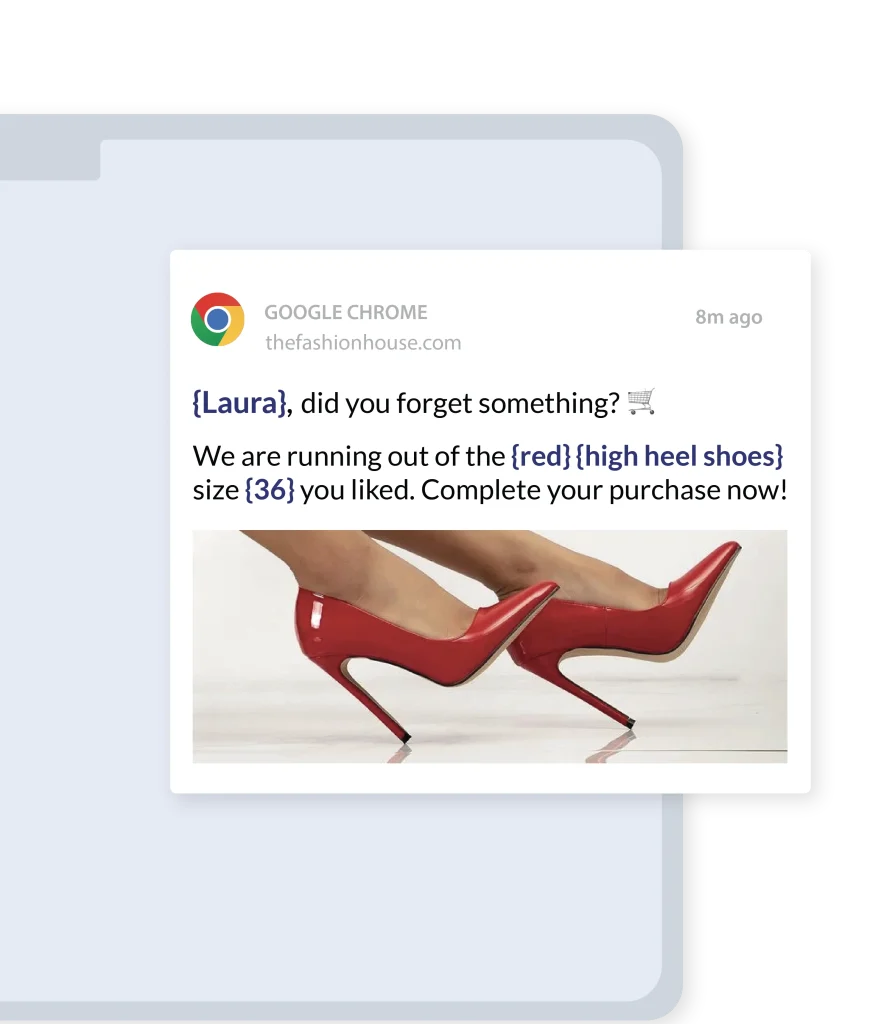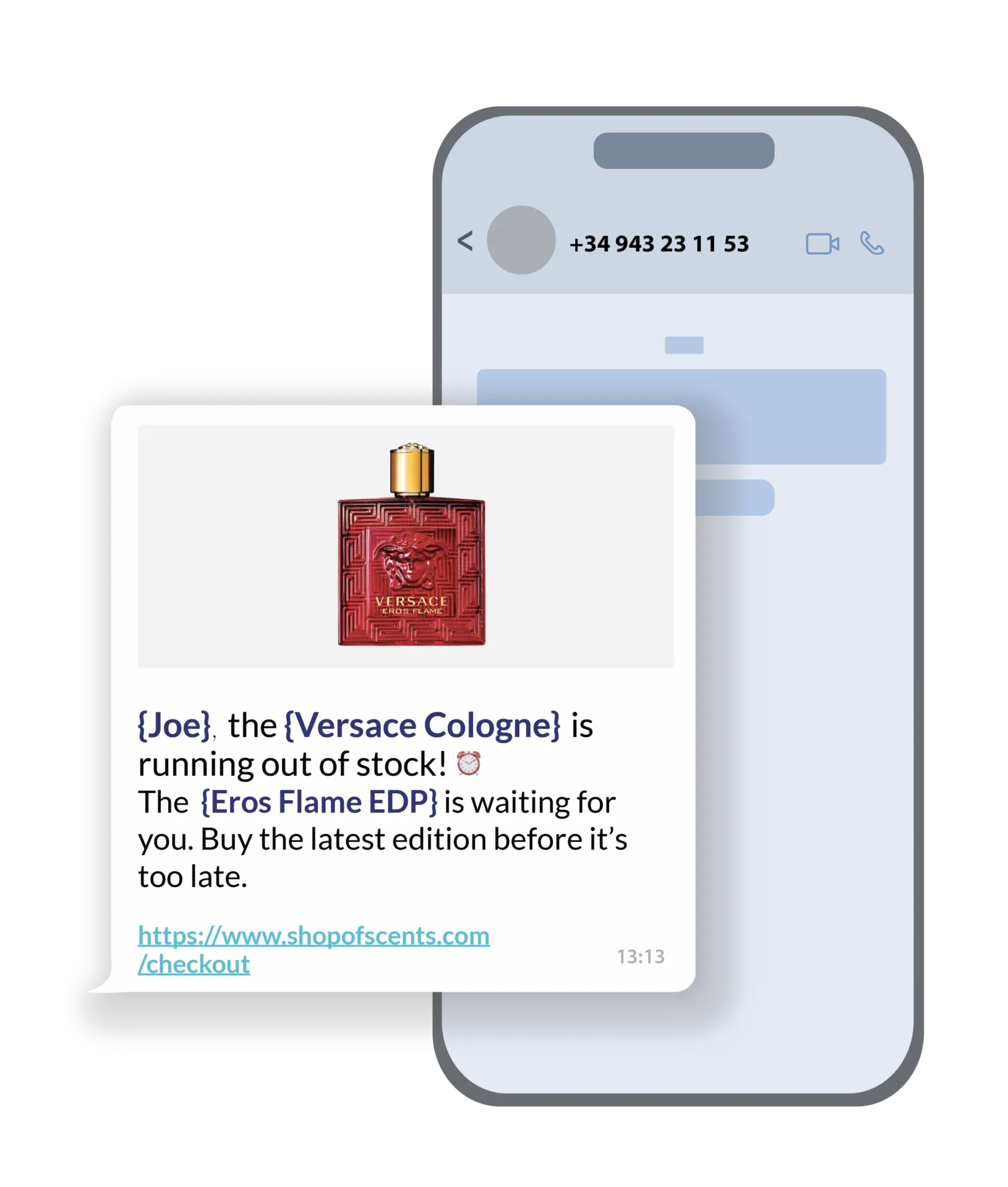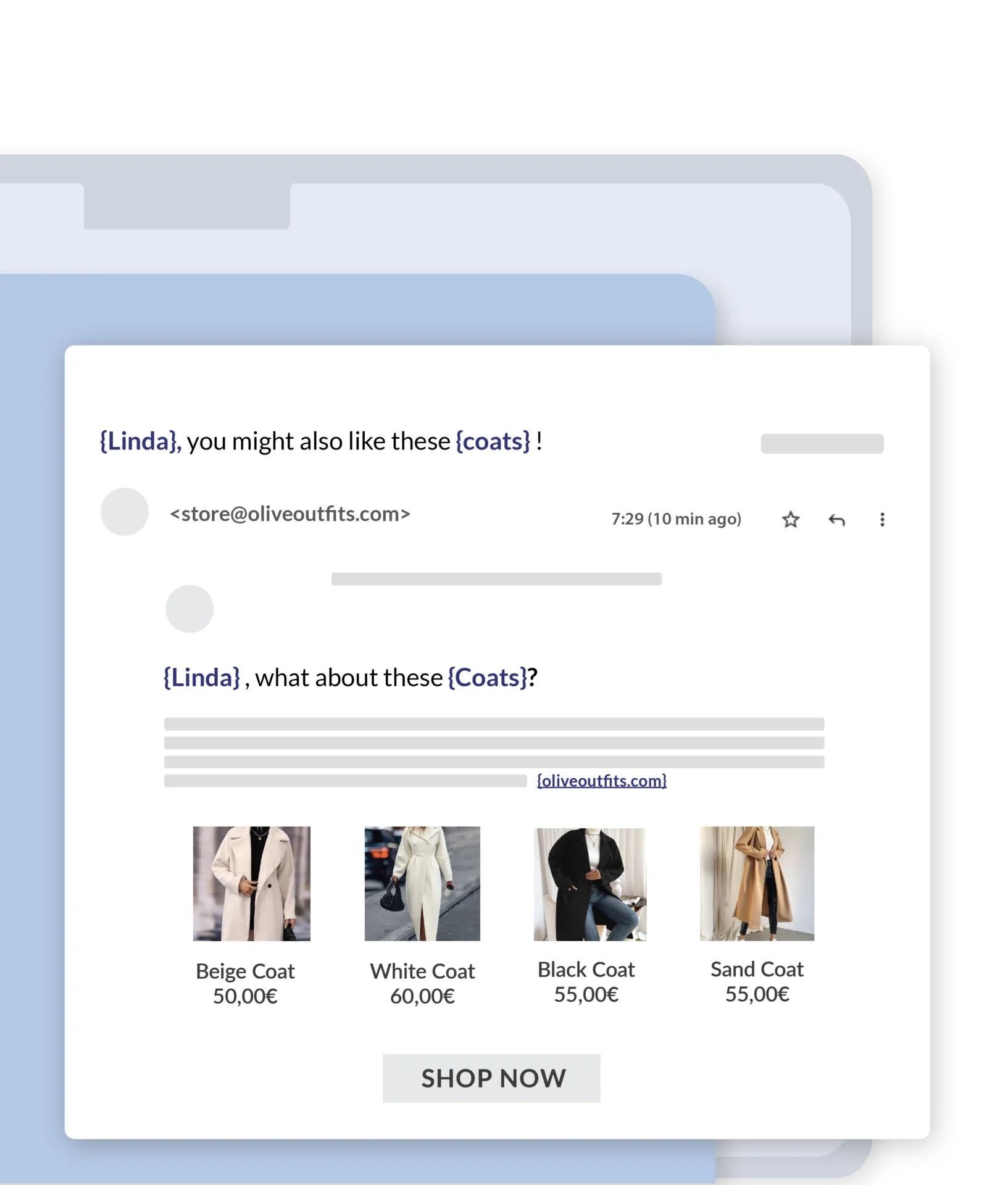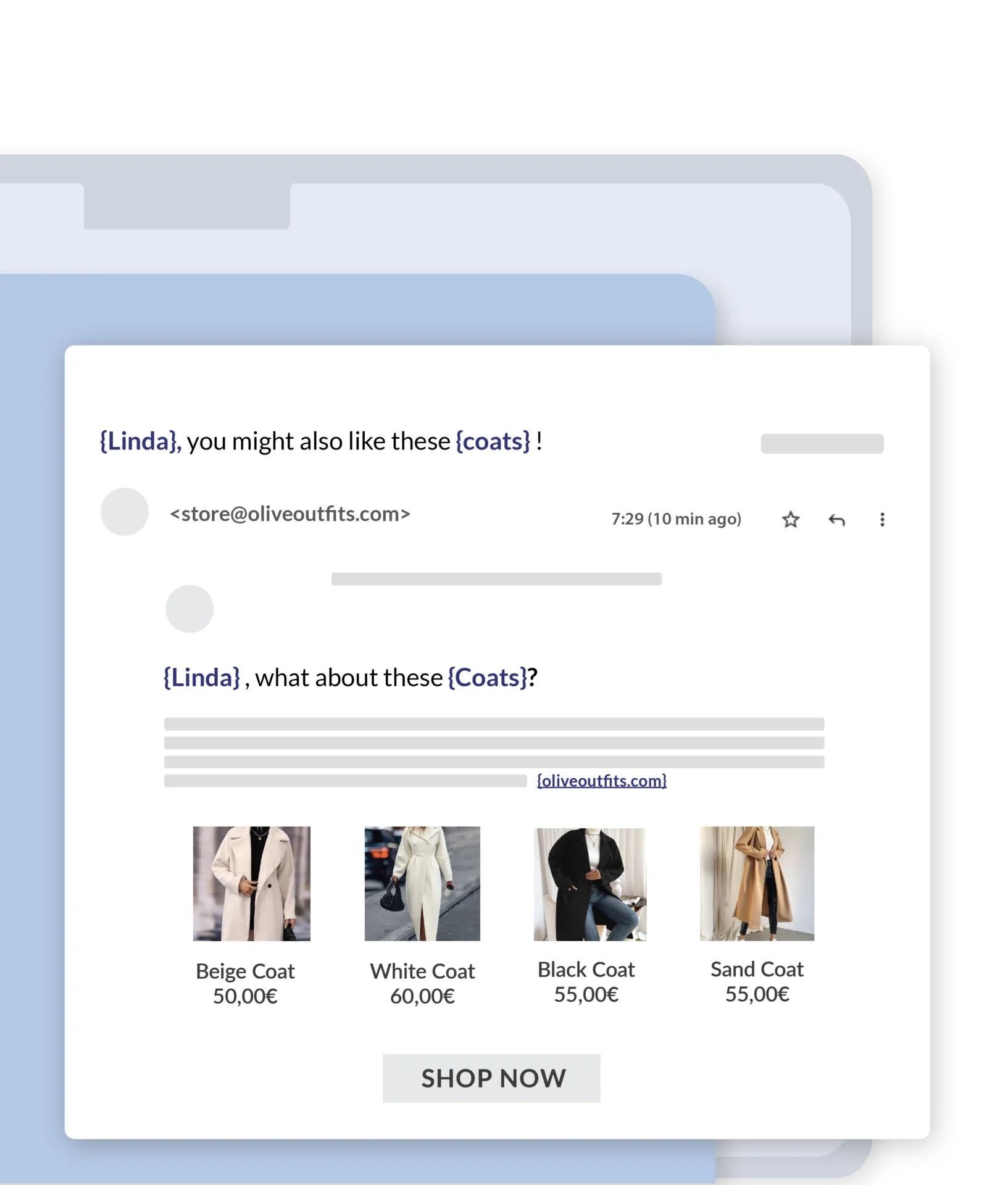 Usage – How to Send Push Notifications in Chrome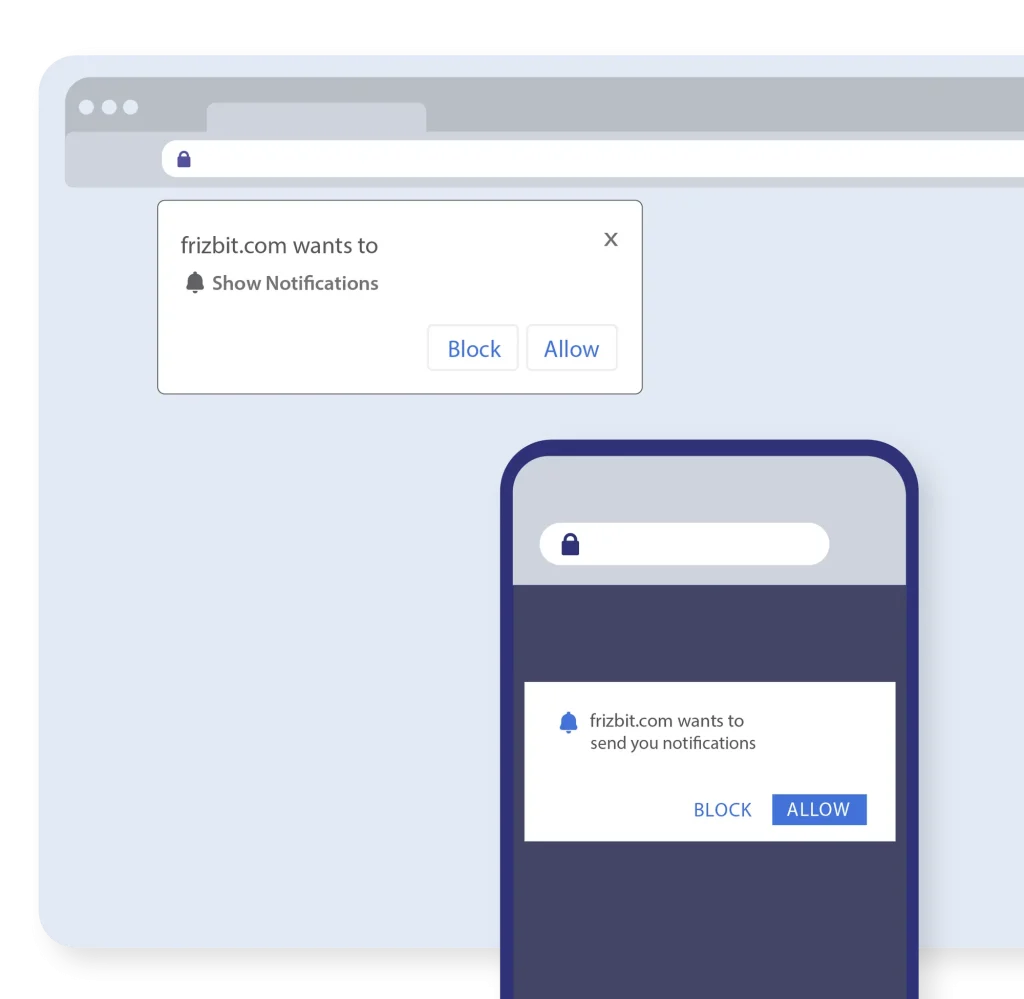 Create Notifications in Seconds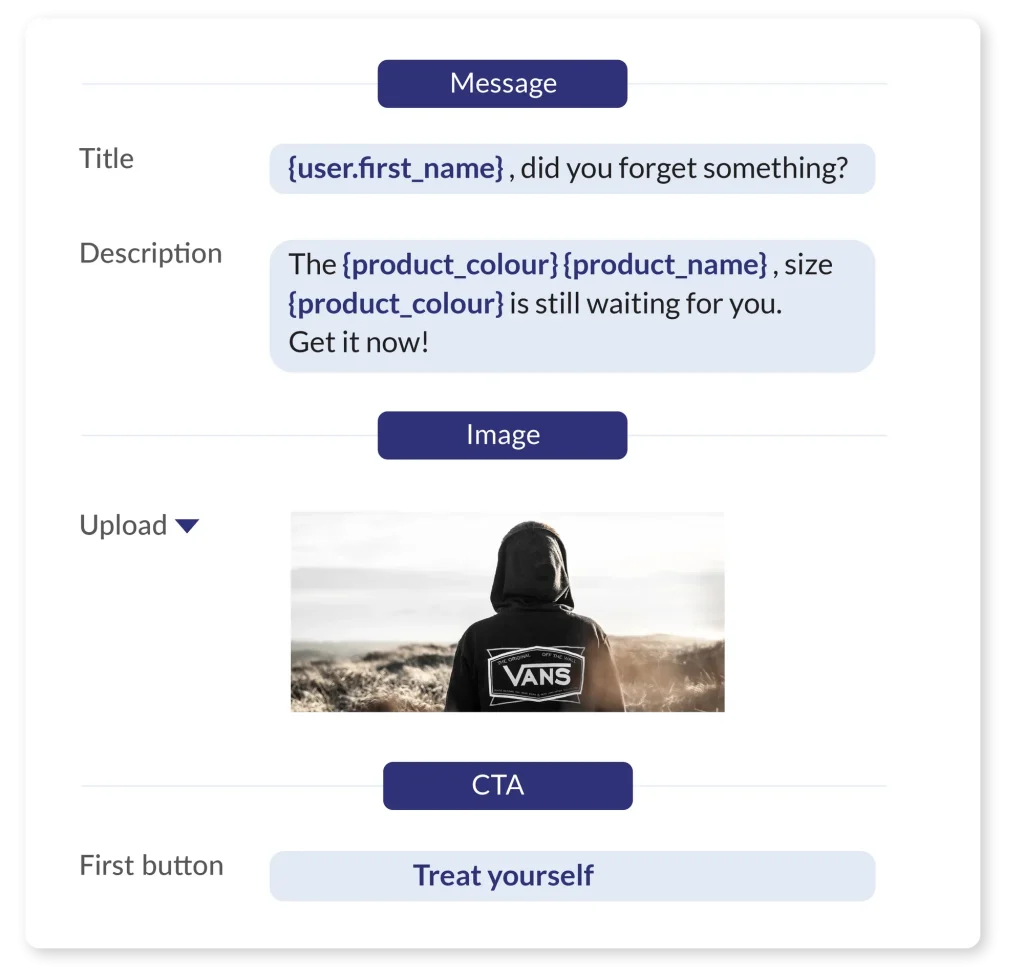 Drive Visits in real-time & through multi-device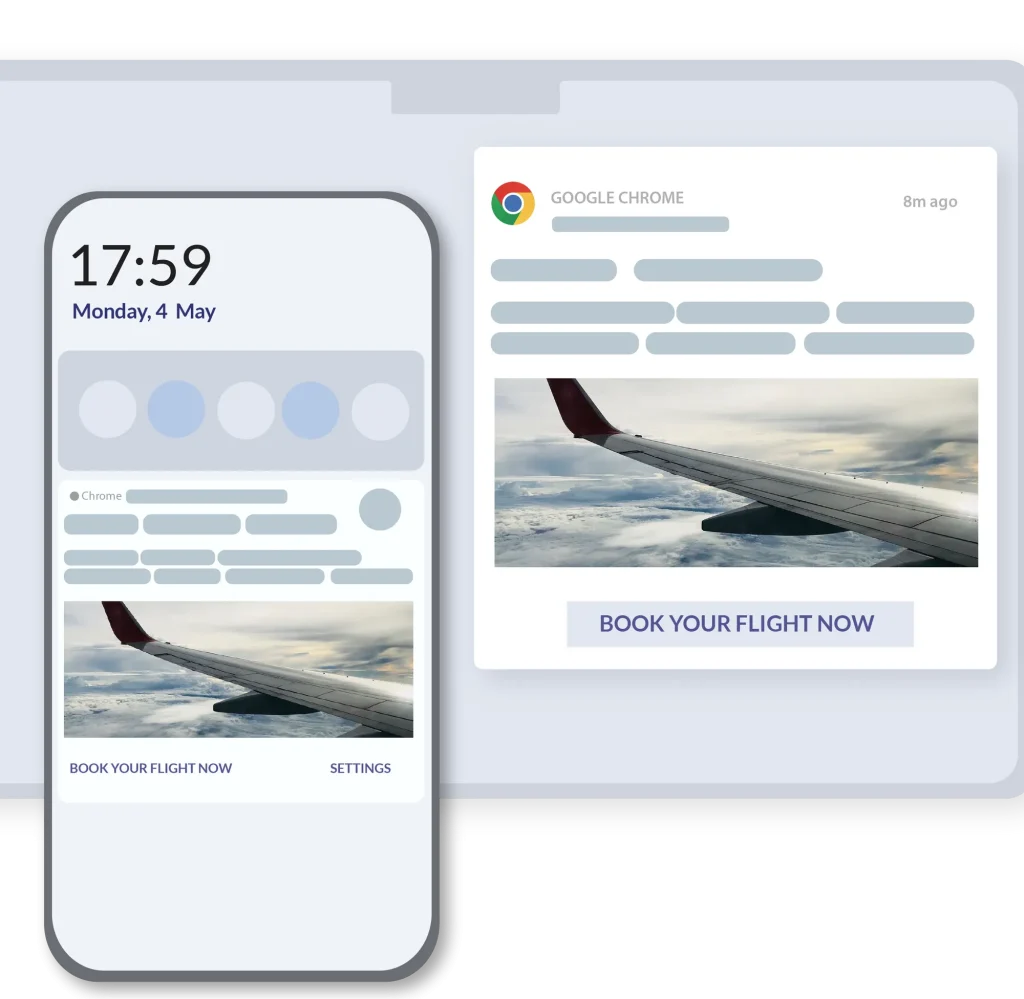 Frequently Asked Questions About Chrome Push Notifications
Can my users receive messages if they didn't opt-in?

Users must opt-in to receive messages from you, meaning they must give explicit permission to receive messages from you before they can start receiving them.

Can I ask them to opt-in more than one time?

Asking users to opt-in more than once is not allowed as it creates a negative user experience and is considered spammy.

Are web push notifications the same as push notifications?

While normal push notifications, such as those you see from news pages, only convey information, web push notifications offer more. They incorporate data layering and AI to provide relevant messages at each stage of the purchase funnel, despite having similar functionalities and appearance.

Are web push notifications available for iOS users?

Unfortunately, web push notifications are not currently available for iOS users completely. For the time being, they work on Safari, but they will be slowly released for iOS users soon.

Can I unsend a web push notification after publishing it?

Once a web push notification has been published, it cannot be unsent. This is because the notification has already been sent to the user's device.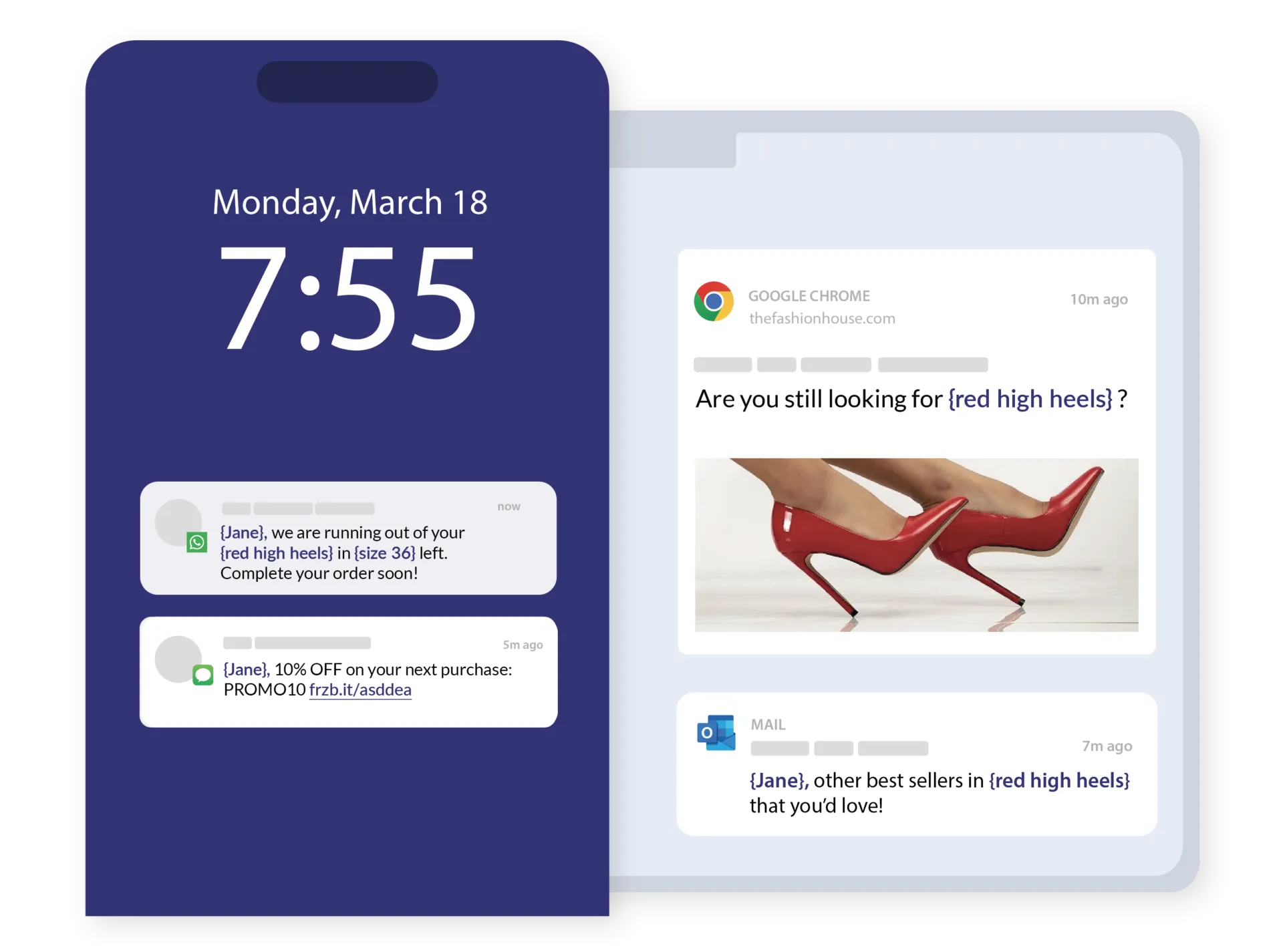 Engage Sub-features