Web Push Notifications for Ecommerce
Engage with non-registered users and bring them back
with hyper personalised and behavioural notifications.
Request free demo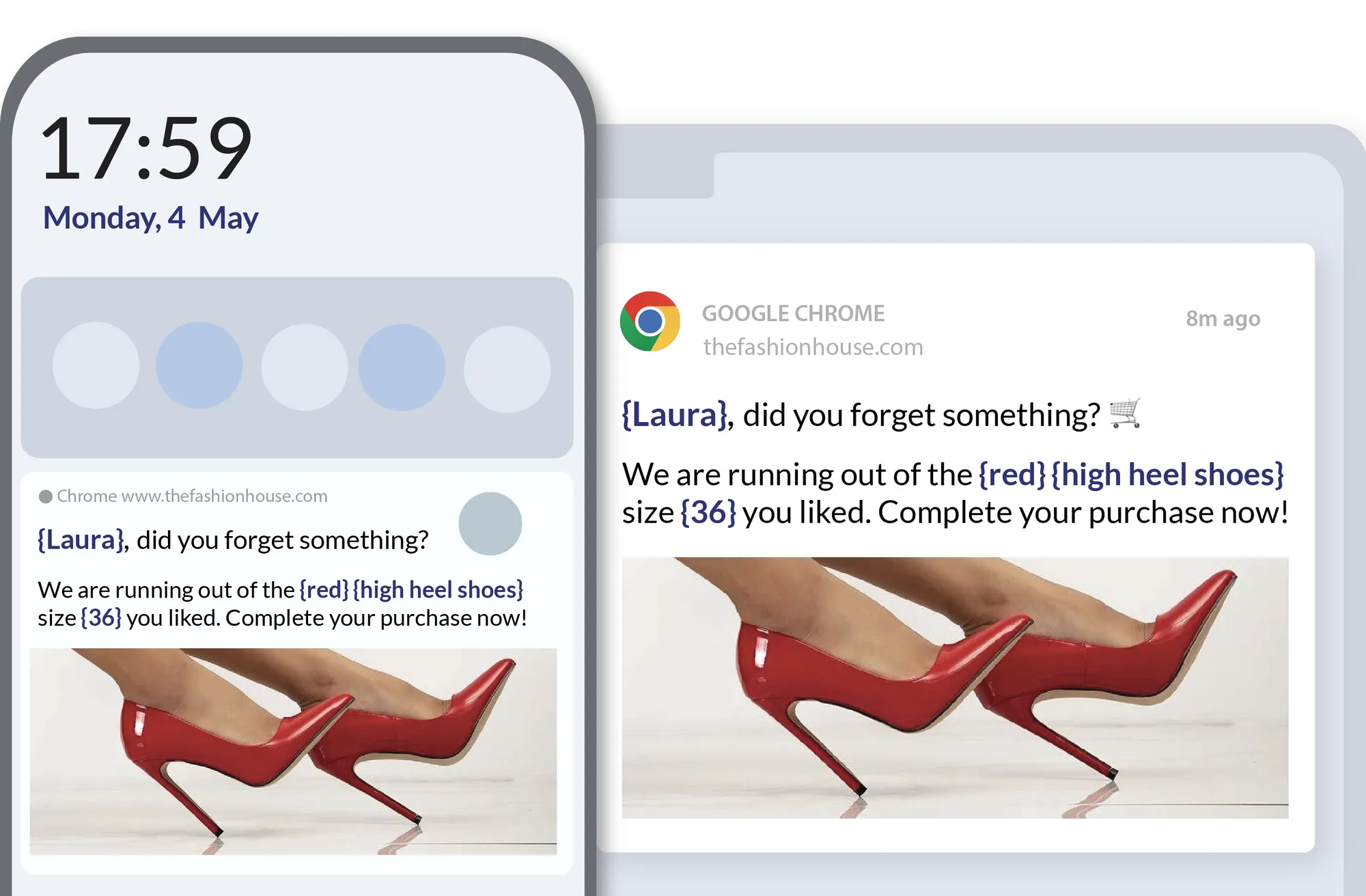 Web Push Notifications
Engage with non-registered users and bring them back with hyper personalised and behavioural notifications.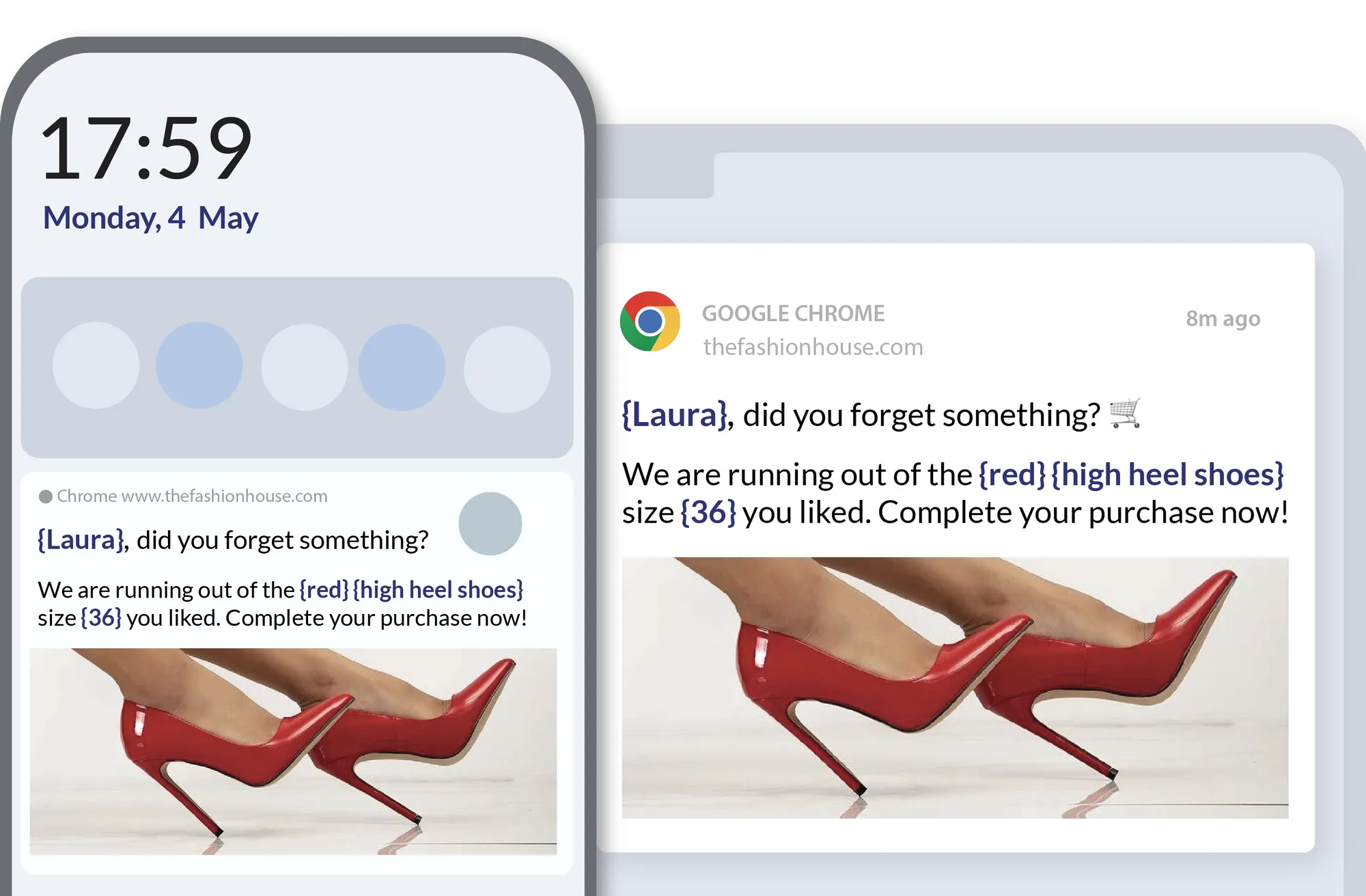 One of the best things about web push notifications is that unlike email or SMS it doesn't require any personal data from the end users. Thus, web push notifications are GDPR-compliant by nature.
Via web push notifications you can reach both mobile and desktop users, without having a mobile application. Web push notifications are supported by almost all major browsers including Google Chrome, Mozilla Firefox, Safari, Opera, and Microsoft Edge.
Web push notifications have an average opt-in rate of 2-10% and average CTR of 8.5%. That's why web push notifications are the most engaging user retention channel for websites when compared to other channels such as email, SMS, and social media.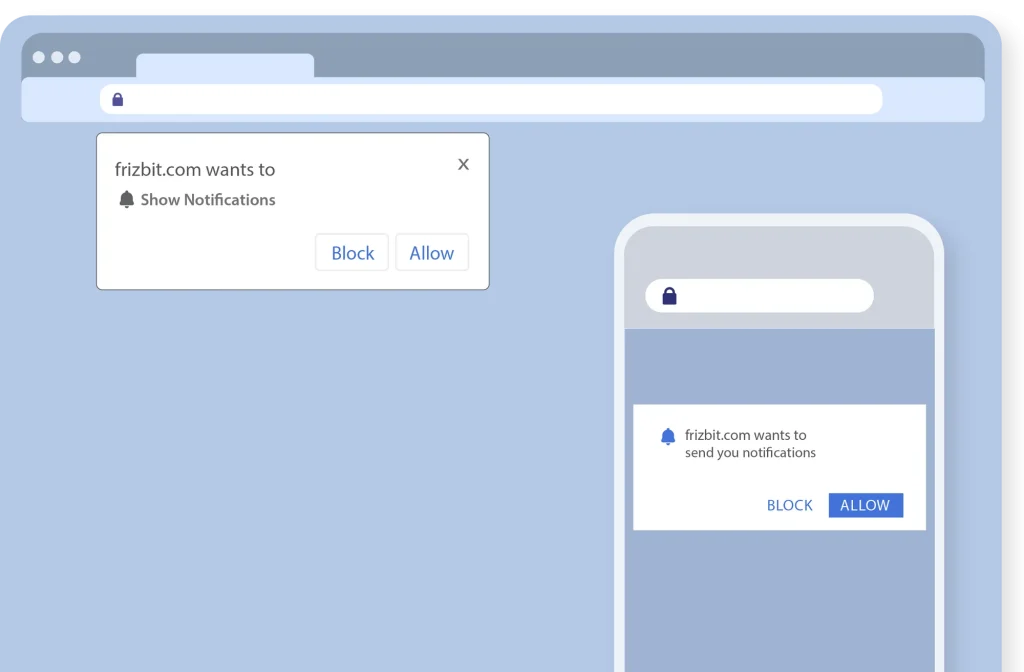 Notify box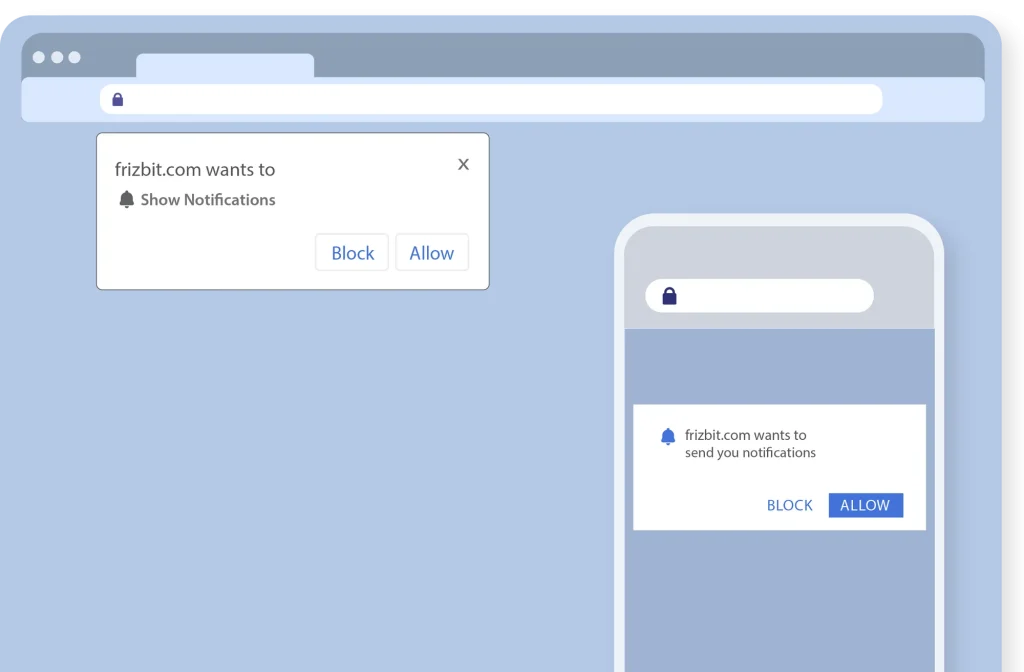 Maximise your reach with web push notifications for Ecommerce. 
Build a large subscribers database with the most efficient opt-in method under just 1-click
You are 1 click away from engaging with new audiences and users. All they have to do is opt-in in one step, then you can create hyper-personalised notifications in seconds, deliver them and get ready to drive visits in Real-Time
Measure real-time results in bulk and on specific campaigns from our dashboard. With our analytics you can track the open rate, CTR, clicks and number of received notifications.
Engage & Enrich. Attract clients instantly with personalised web push notifications including a custom call-to-action and image. Go further and target clients on desktop or mobile.
Use personalised web push notifications to attract clients to your business. Customize notifications with a call-to-action and image. Target clients on desktop and mobile devices for maximum impact. Expand your client base and enhance your business quickly.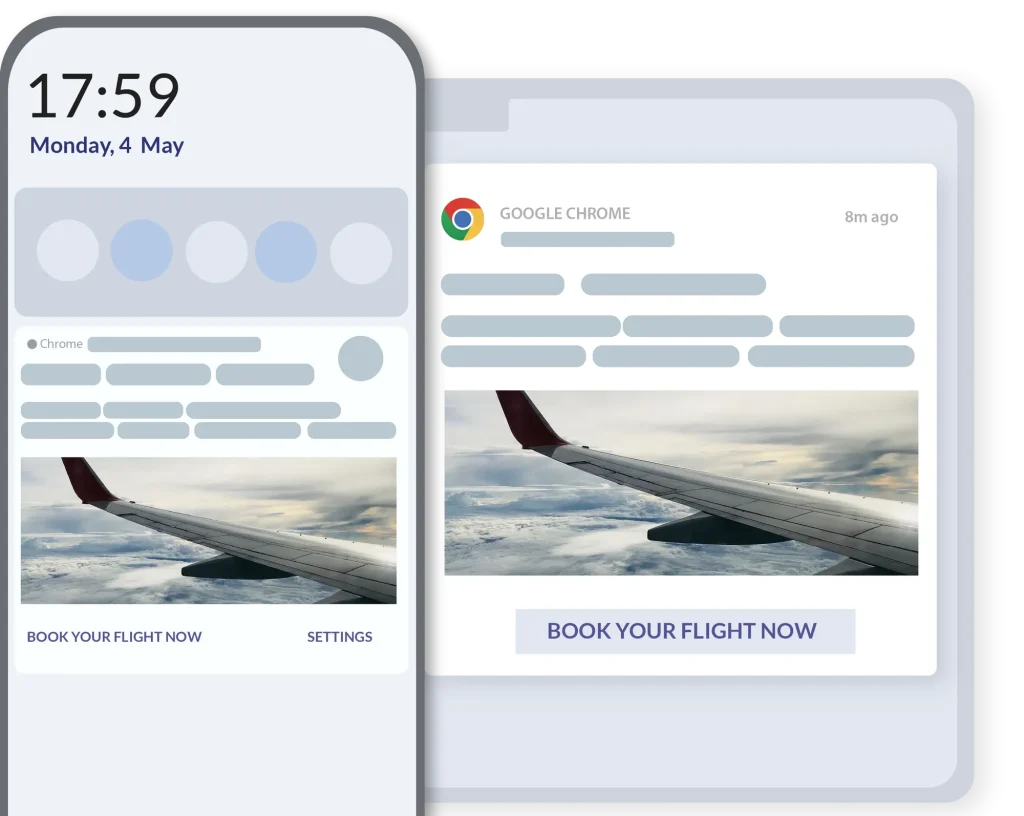 Use cases of web push notifications for eCommerce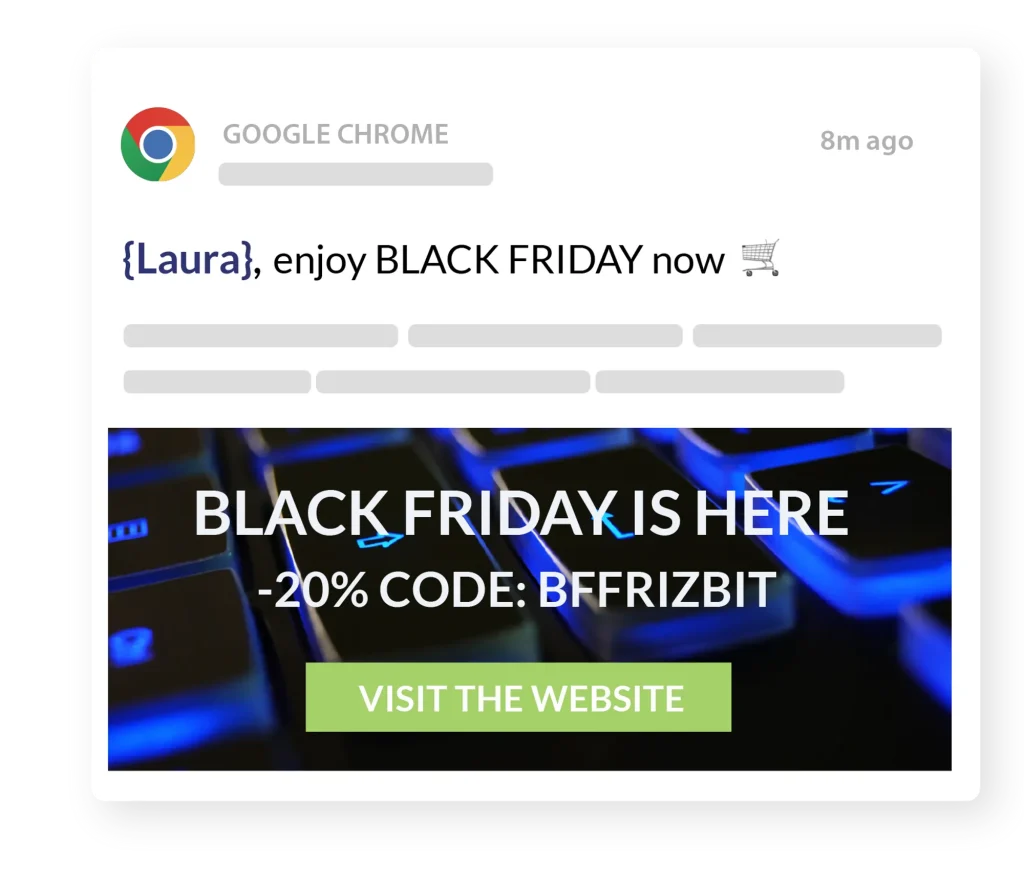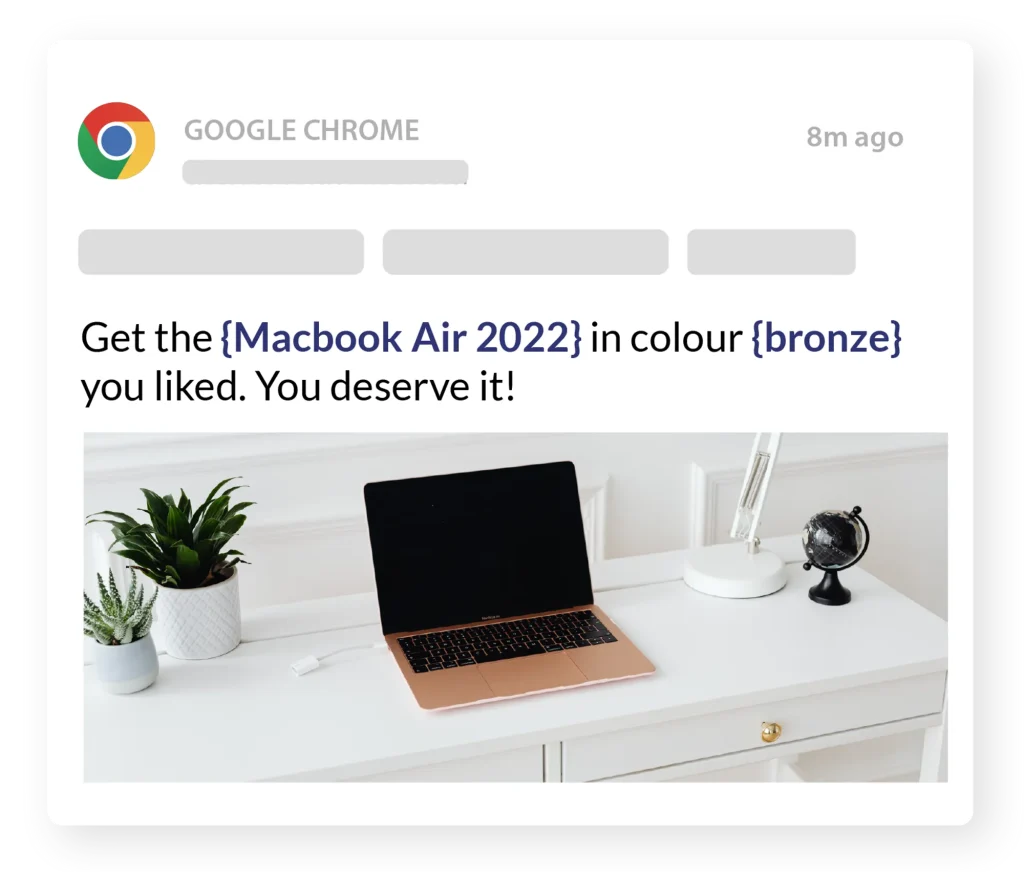 Product retargeting campaigns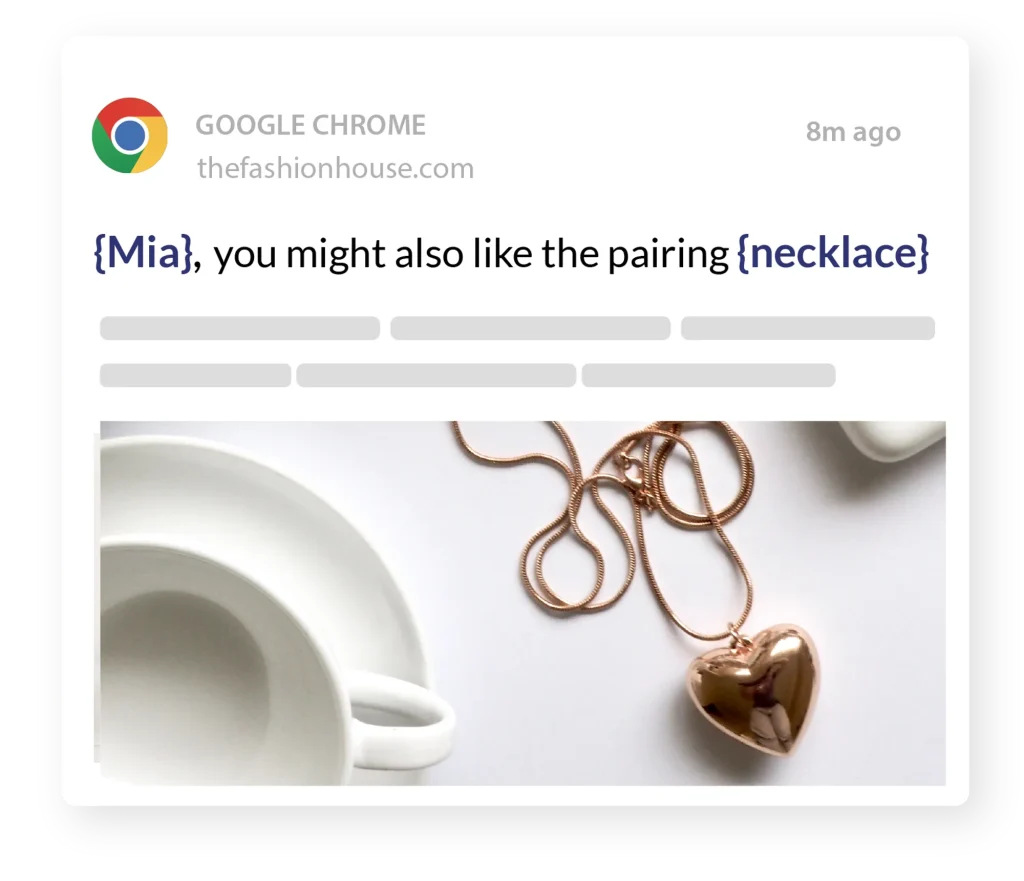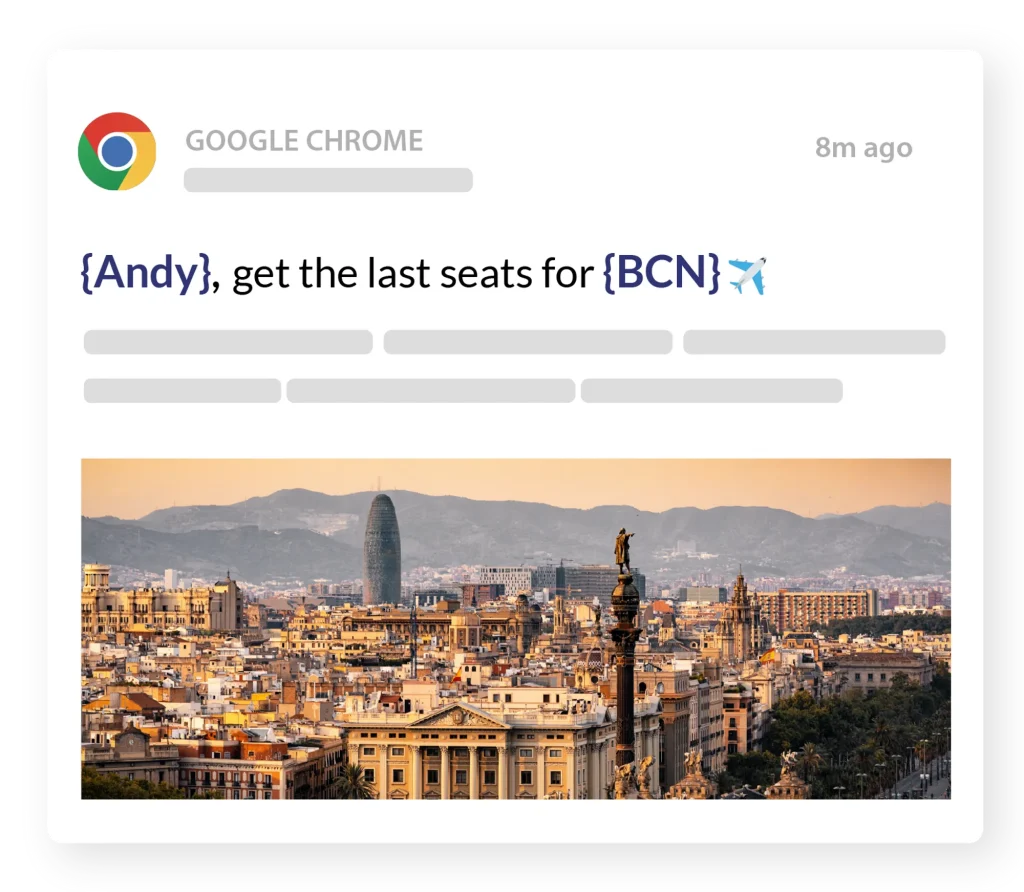 Booking abandonment campaigns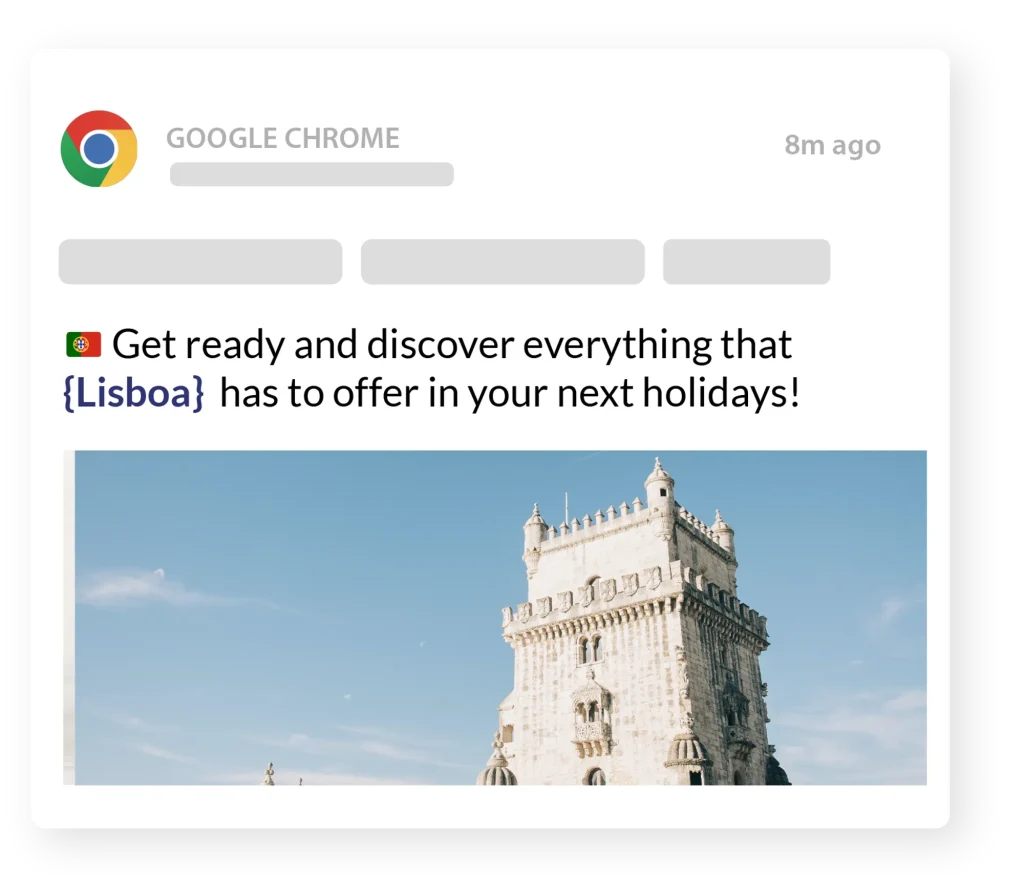 Search retargeting campaigns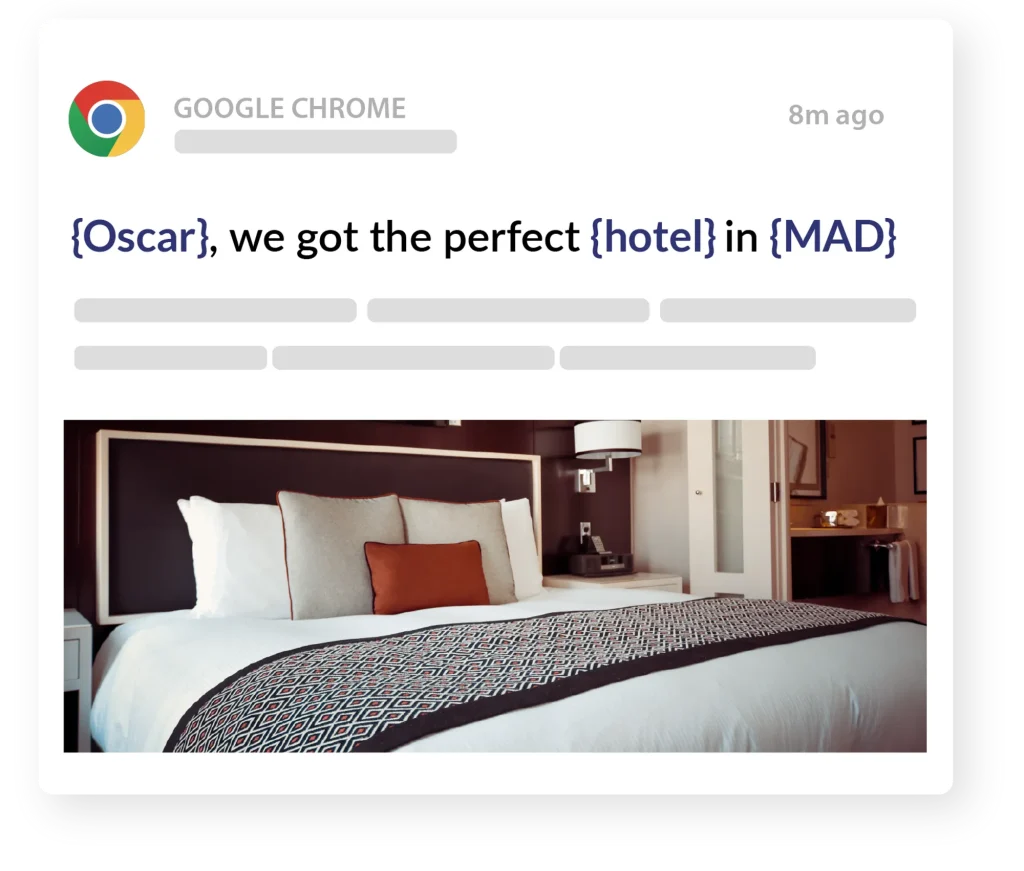 Cross-sell campaigns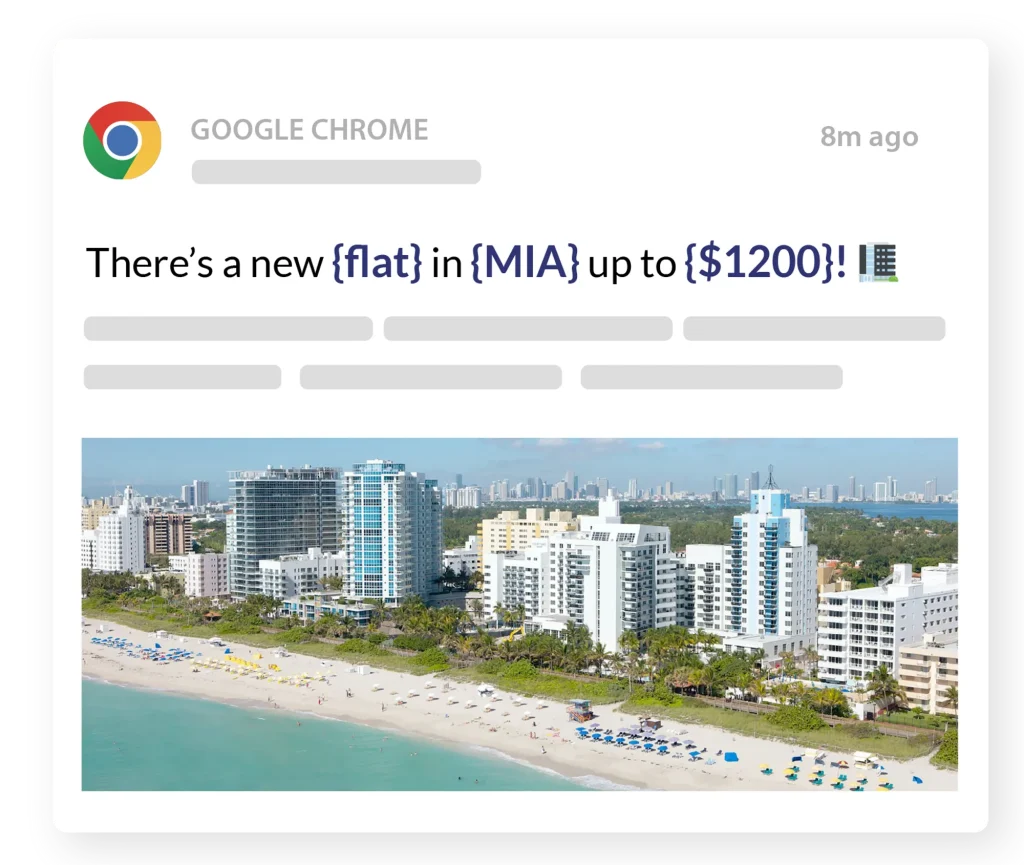 Retargeting based on filters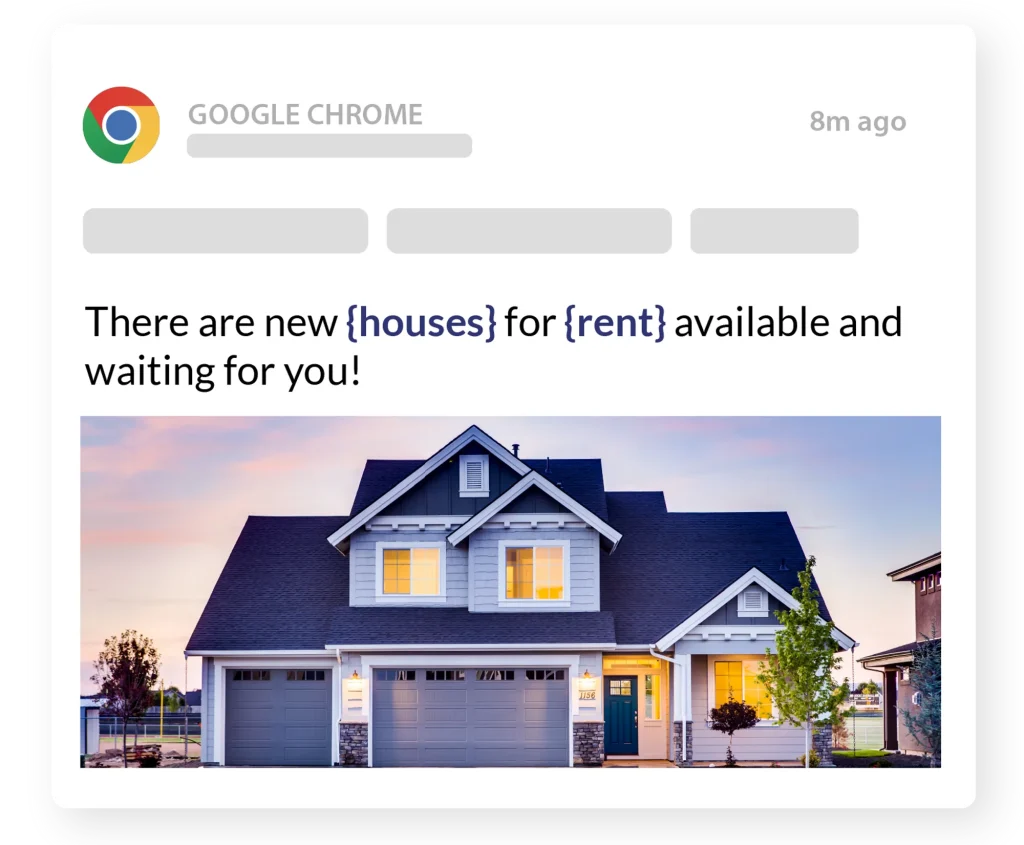 Similar listing recommendation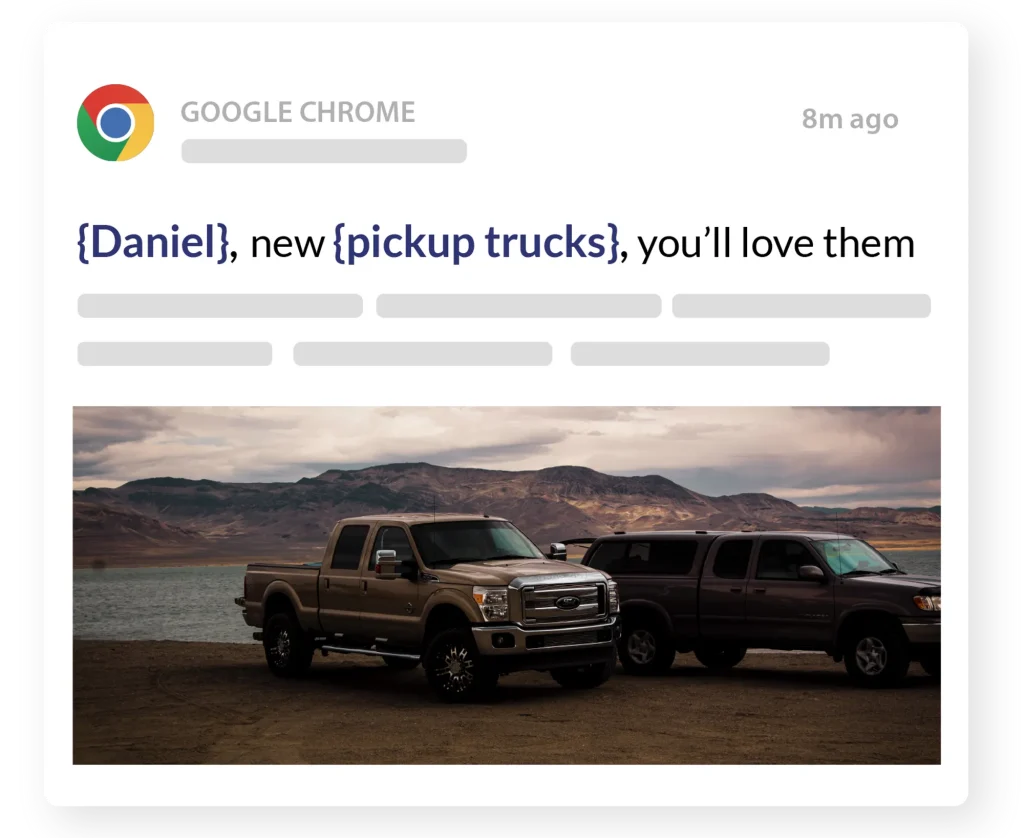 Favourite reminder campaigns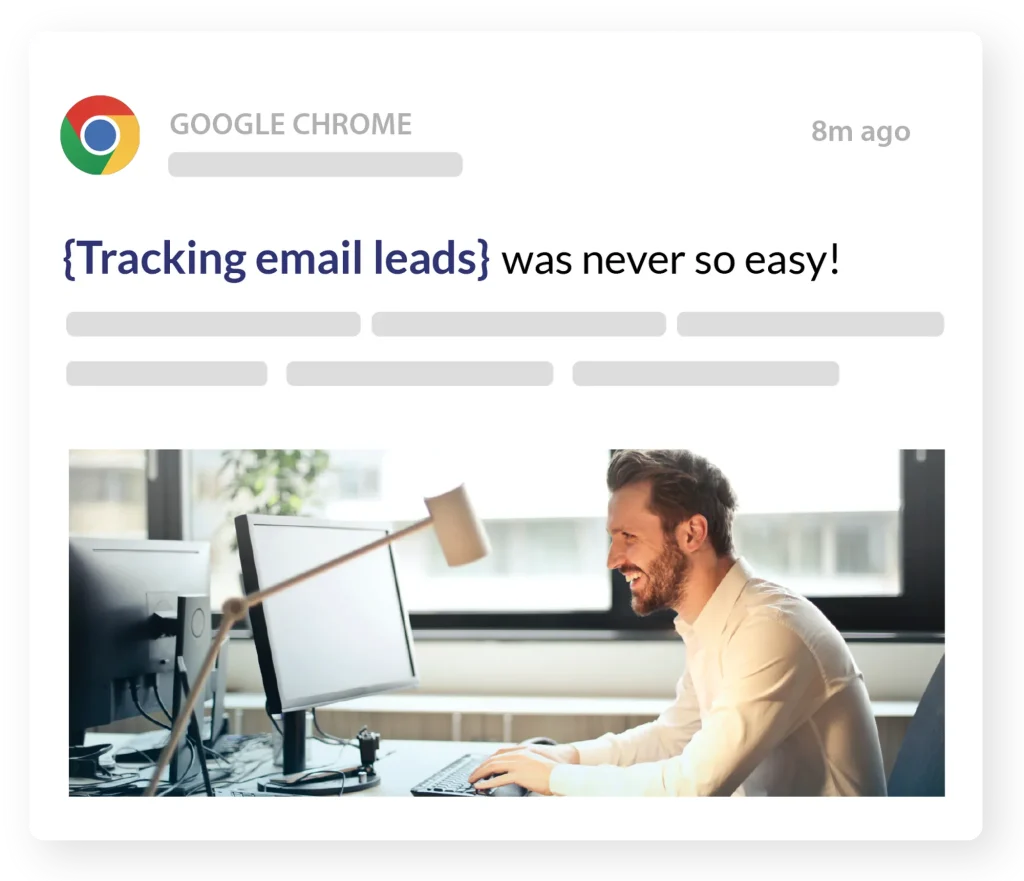 Lead nurturing campaigns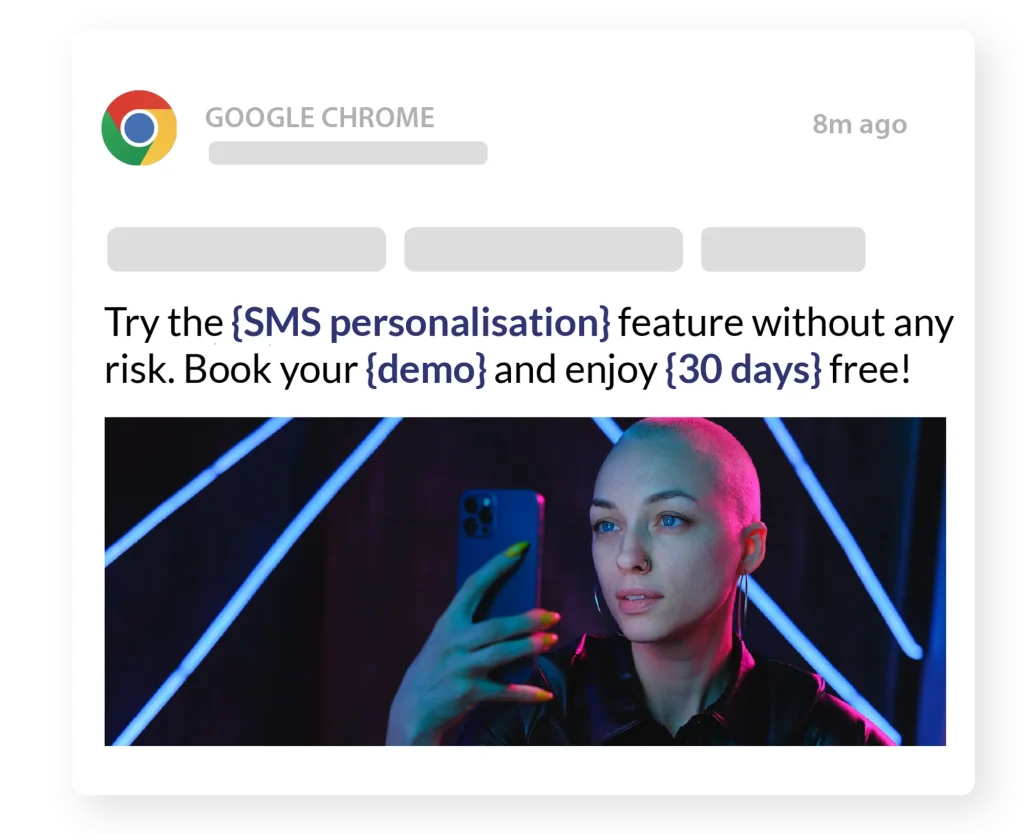 Lead generation campaigns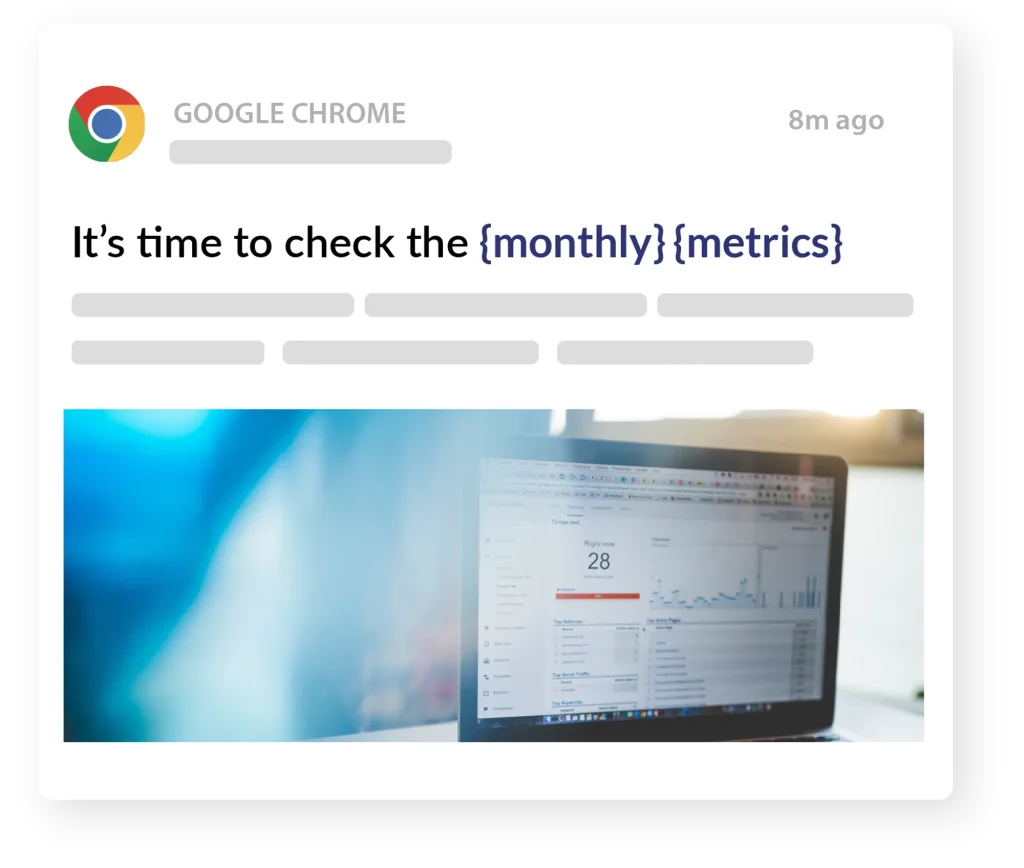 Lead generation campaigns
Customizable Design
Notify box consists of 5 main elements:
Logo, Headline, Description, "Allow" button, "Ask me later" button.
The logo field will be populated by your company logo in your account. You can customize the background colour and text colour of the buttons to match the general design of your website.
Customizable Content
You can customize all the content on Notify Box. The text for headline and description as well as the text of the buttons. Headline and description fields are important, because your users will make a decision based on your explanations and call to actions on these fields. You can also add emoji's to your buttons to make them more appealing.
Triggering Rule Set
Every business and website have a different audience. So a single triggering rule might not be ideal for every business. That's why Frizbit have developed different customization features around triggering the Notify Box.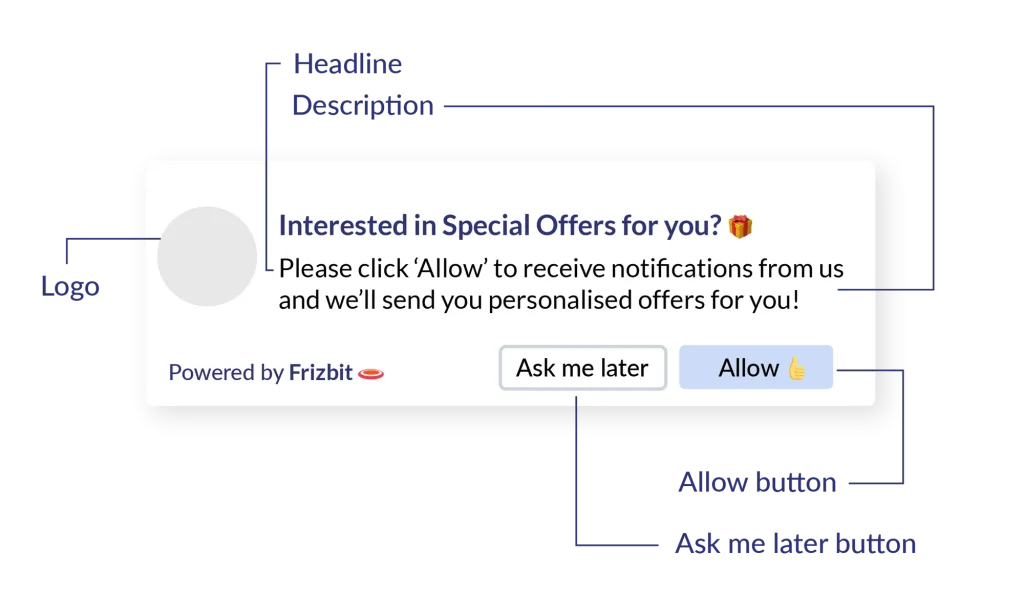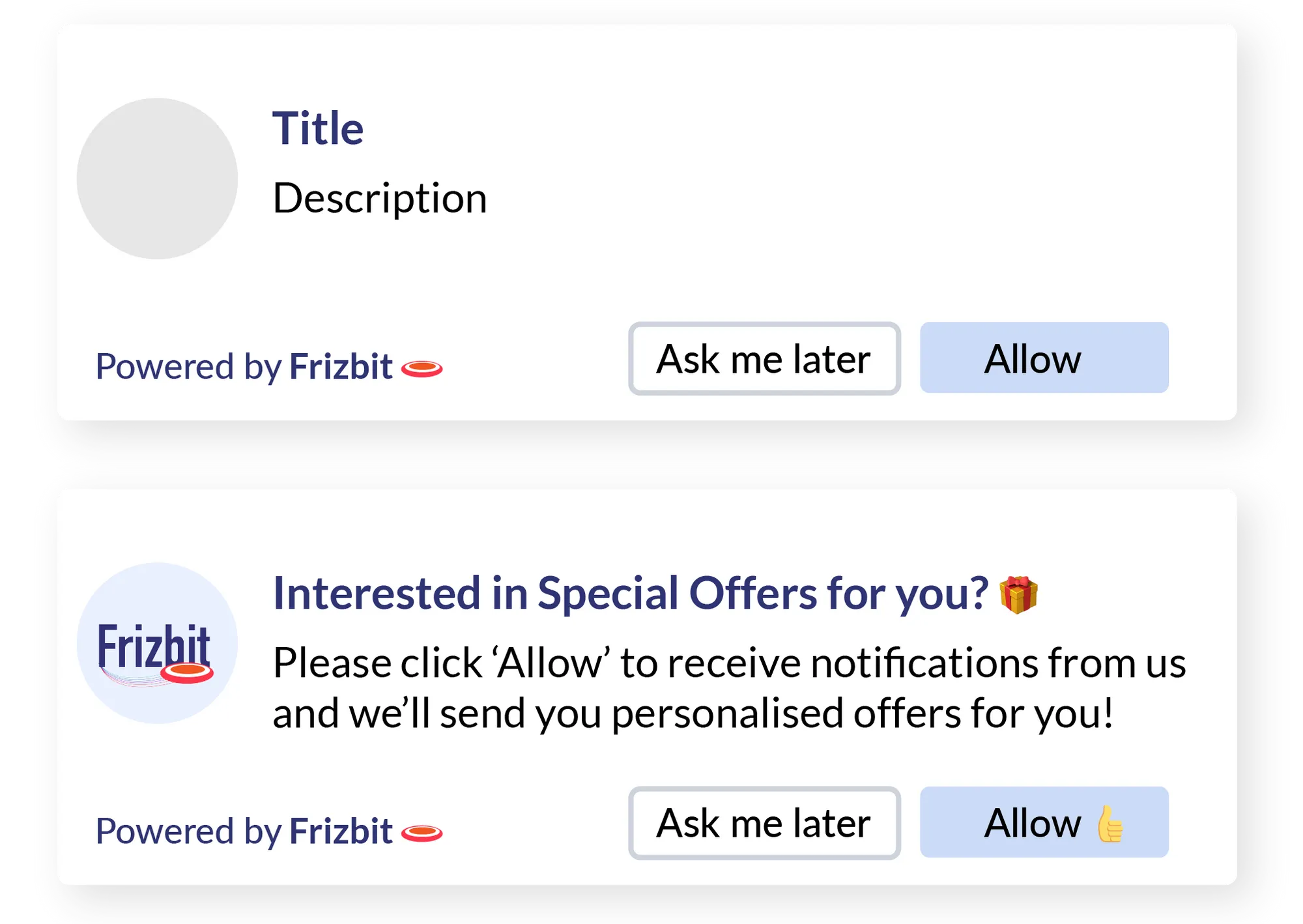 Why web push notifications from Fritzbit
Through automated & hyper-personalised web push notifications generate conversions on auto-pilot mode retargeting your users at every step of the funnel with the most relevant message possible.
Integrate our solution easily in 10 minutes to any CMS and start unlocking the potential of web push notifications. You can also enjoy a full support during your onboarding process.
Being based on monthly users, instead of subscribers; the pricing of Frizbit is designed to ensure that your profitability increases more than its costs. Unlimited web push capabilities make it the ideal choice for long-term growth.
How Web Push Notifications have helped you improve?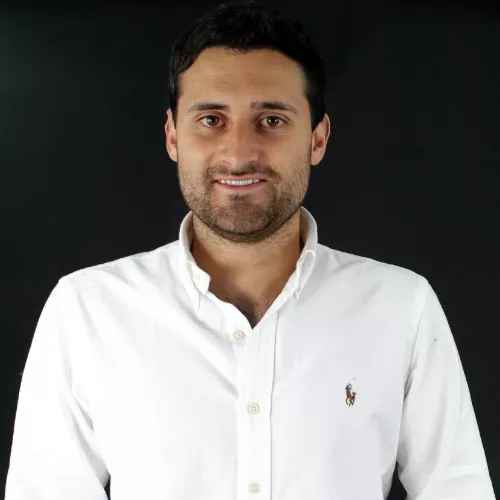 Alberto Romero Arrau
E-Commerce Manager
"Frizbit is an excellent choice for any e-commerce that needs an effective and easy-to-use solution for sending push notifications. Without the need for customer data, but with a simple prompt of "Accept Notifications", Frizbit can send notifications to thousands of users, allowing you to reach your audience more effectively. It also gives you the ability to adapt your messages to the needs of your users and reach a wide audience on multiple platforms thanks to its ease of use. With its intuitive user interface, you can create and send push notifications in minutes."
All case studies