Primor is the largest beauty and cosmetics online retailer in Spain. Through Frizbit web push notification retargeting campaigns, Frizbit managed to generate an additional 6 figures revenue for Primor.

Cómo Primor consiguió un ROAS de 36 veces utilizando notificaciones web push hiperpersonalizadas
Descarcar informe
36X
ROAS
Frizbit managed to generate an additional 6-figure revenue for Primor.
16%
Frizbit's web push notifications win back 16% of its subscribers
0,02€
Cost per sesión
With such a low investment, Primor managed to generate an ROAS of 36x.
Acerca de
Primor is a Spanish perfume chain that was founded in Malaga in 1953. They offer a wide range of products, including high-end brands, medium-range, and low-cost ranges, such as perfumes, makeup, cosmetics, personal hygiene, hairdressing, and parapharmacy products. As a result, Primor has become a leader in the beauty industry.
Their online store, primor.eu, receives over 7 million visitors each month, and they have more than 100 stores. Primor is considered the queen of low-cost perfume chains.
Thanks to Frizbit's web push notification retargeting campaigns, Primor was able to generate an additional six-figure revenue stream. They now have a new retention channel that returns 16% of subscribers to their e-commerce site at a cost per session as low as €0.02, while generating an ROAS of 36x.
Desafío
Primor's e-commerce has experienced rapid growth in recent years. In 2020, the COVID-19 pandemic accelerated the shift towards online shopping, and Primor was no exception to this trend. As more and more users began to shop online, Primor realised the need to differentiate itself from the hundreds of other brands and advertisements competing for their attention.
The solution was clear: Primor needed a channel that could offer seamless, personalised and direct communication to engage with its users.
To this end, Primor has invested significantly in the development of its own messaging system. This messaging system allows Primor to send the most relevant content to the right user at the right time.
By leveraging user data and machine learning algorithms, Primor is able to tailor its communication to each user's unique preferences and needs.
This level of hyper-personalisation helps Primor stand out in a crowded e-commerce landscape, and has been a key factor in its continued growth and success.
Despite the challenges posed by the COVID-19 pandemic, Primor has remained committed to providing its users with an exceptional online shopping experience. Thanks to its continued investments in technology and relentless focus on customer satisfaction, Primor is poised to drive rapid growth and become a leader in the online shopping experience.
Solución
Automated and manual web push notifications
Primor has teamed up with Frizbit to launch a new channel on their website. This channel allows them to send hyper-personalised push notifications to subscribed users, even if they have not downloaded the mobile app. This means that notifications can be received even when users are not on the website.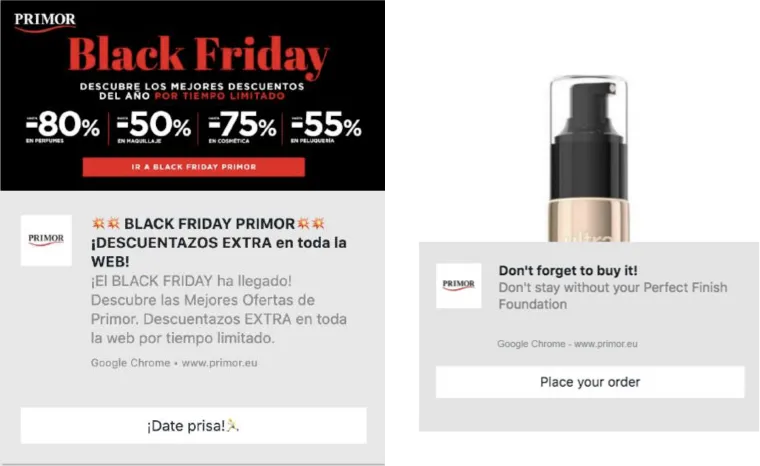 Native Opt-in: subscriber acquisition without requesting personal details
Primor has started collecting subscribers to web push notifications via native opt-in. This allows them to convert anonymous users into subscribers without the need for registration or email addresses.
Once users accept and subscribe, they will receive personalised messages and the latest offers based on their behaviour. Thus, Primor has created a new subscriber database without personal data.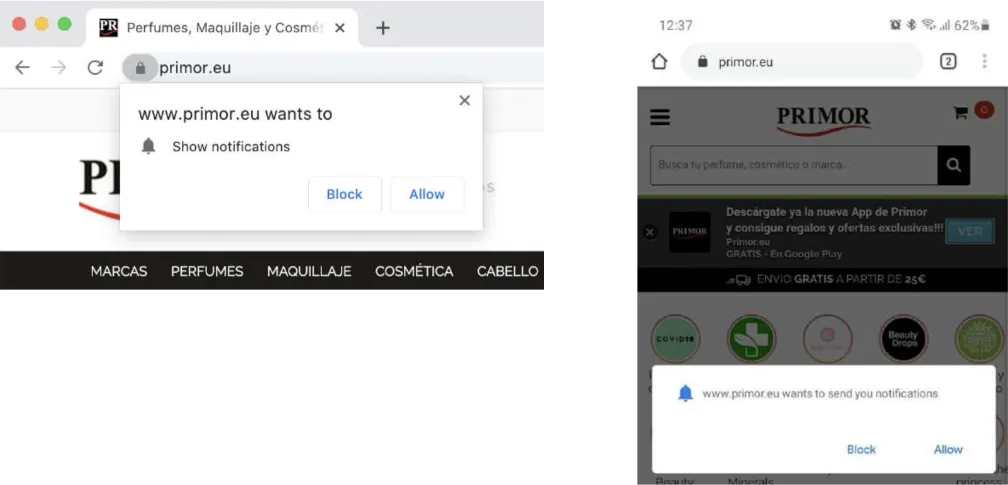 Próximos pasos
Abandoned cart campaigns via email and SMS
The results of the web push notification campaigns have been so promising that Primor is preparing to incorporate Frizbit's email and SMS campaigns to recover abandoned carts.
A/B Testing
Following the success of the first phase of automated and manual web push notification campaigns, Primor aims to further optimise campaign performance.
To achieve this, Frizbit will conduct A/B testing with different campaign templates and time periods. By experimenting with message types, images and timelines, Primor hopes to determine which combination produces the best results.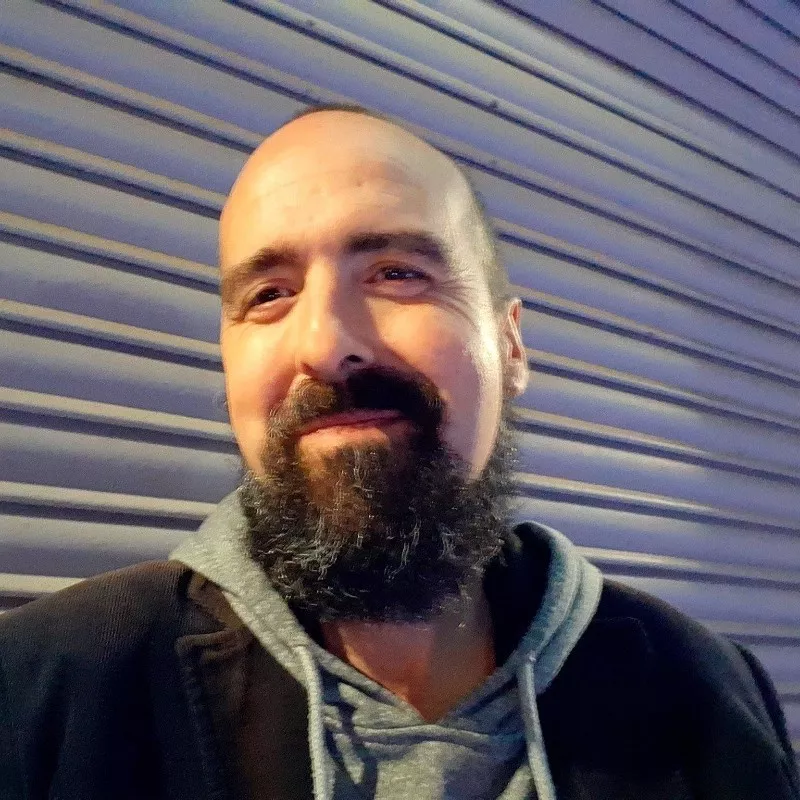 Miguel Lázaro Caballero
CRM & Retention Specialist at Perfumerías Primor
"Frizbit is the most flexible platform I have ever worked with and with the highest degree of freedom when it comes to implementing new automations. They always provide adhoc improvements as quickly as possible without a requirement for integration constraints, which always gives us a lot of freedom."