Natura is a retailer of diverse products with 221 shops in Spain, Portugal, Italy and Andorra. It has recently ventured into e-commerce and launched a website available in 5 languages. As part of its growth strategy, Natura wanted to find a solution that would effectively engage customers, encourage their return and ultimately increase revenue. The key factor was to offer a hyper-personalised experience that perfectly matched their brand identity.

How Natura achieved a 16.8x ROAS using hyper-personalized emails and web push notifications,
16.8x
ROAS
Natura generated an additional 5 figures revenue with Frizbit.
4,3%
Increase in sales
Combining Frizbit automated email and web push notifications retargeting campaigns
0,10€
Cost per session
A low investment that allowed them to generate ROAS of 16x
About
Natura has built a reputation as a successful and established miscellaneous product retailer over the years. Operating in Spain, Portugal, Italy, and Andorra, the company boasts an impressive network of more than 221 stores. Natura has become a well-known and trusted name among customers, offering a wide range of high-quality products at competitive prices.
Seeking further growth and market expansion, Natura made a strategic decision to broaden its reach by launching an e-commerce site available in five different languages.
With this move, Natura aimed to engage customers from diverse regions, enabling them to enjoy a seamless and convenient shopping experience. By catering to a broader audience, the company sought to enhance customer satisfaction and solidify its position as a leading retailer in the industry.
This collaboration between Natura and Frizbit in implementing a new digital retargeting strategy, combining behavioral email marketing campaigns and automated and manual hyper-personalized web push notifications in five languages, has led to an extra five-figure revenue gain with a cost per session of 0.10€, while generating an impressive ROAS of 16.8x.
This success reflects Natura's commitment to growth and customer engagement, solidifying their position as a prominent retailer in the market.
Challenge
Natura Selection's recent launch of their e-commerce site across five markets with distinct subdomains and available in five languages presented a significant opportunity for growth. However, they faced the challenge of recovering lost sales and increasing revenue while maintaining strong customer engagement and upholding the brand's core image and values. Previously, Natura had relied solely on retargeting ads to connect with potential customers.
To achieve their objectives, Natura emphasized the utmost importance of ensuring that the new communication channels accurately portrayed the brand's philosophy, style, and values. Personalization played a critical role in their strategy, as they needed to tailor messages and campaigns to resonate with customers across all five managed languages: Spanish, English, French, Italian, and German.
Solution
Cart Abandonment Emails
Natura implemented cart abandonment recovery emails from Frizbit in all five languages, effectively alerting customers about their abandoned products and inviting them to complete their purchase.
The results were impressive, with a remarkable 74.5% open rate, showcasing strong customer interest and engagement. Additionally, the emails achieved a 20% click-through rate (CTR), driving traffic back to the website.
Most notably, the cart abandonment recovery emails contributed to a notable 9.8% conversion rate, successfully recovering lost sales and increasing revenue for Natura's e-commerce venture.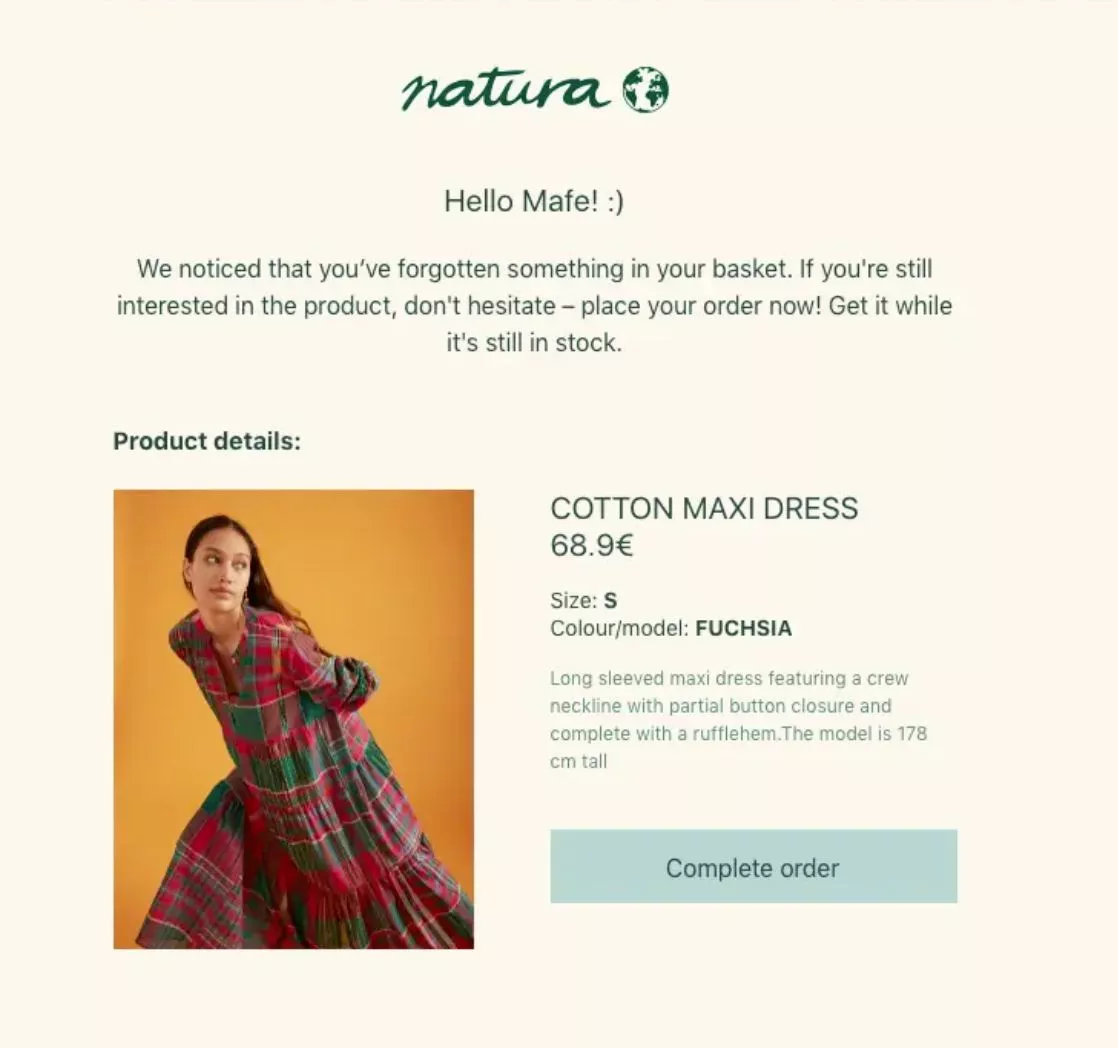 Automated and manual web push notifications
Natura implemented a highly effective strategy that combined Automated and Manual Web Push Notifications to engage customers.
The implementation resulted in 3.3% opt-in rate, where a significant number of unique users allowed notifications and became subscribers.
The automated dynamic retargeting push notifications proved to be invaluable, as they were triggered by individual user behavior throughout the entire shopping journey, leading to a 2.6% click-through rate (CTR).
Additionally, the use of manual campaigns provided timely, time-sensitive messages, ideal for effectively communicating special offers or sales.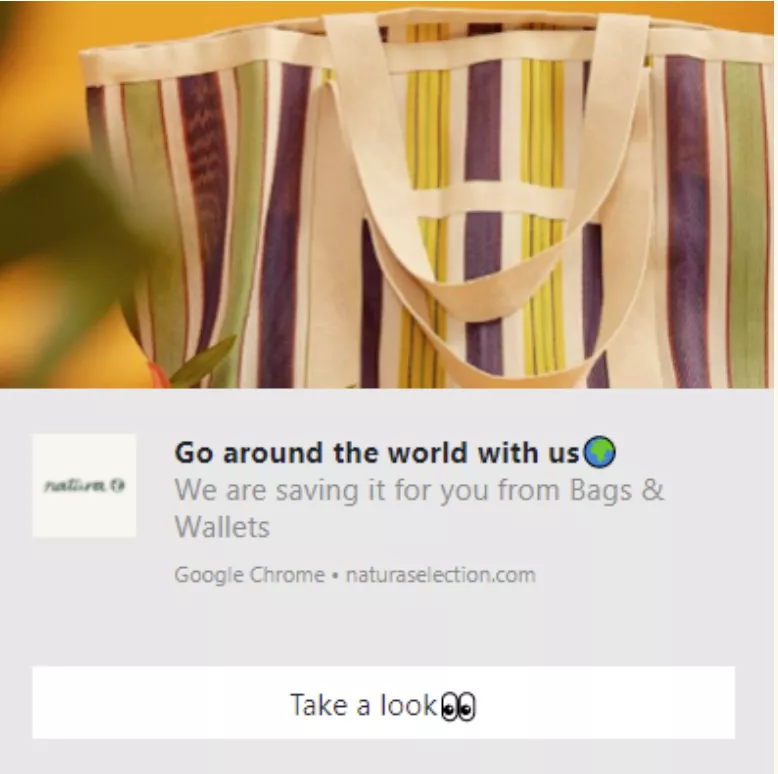 One-Day Integration
The integration of web push notifications was seamlessly accomplished via Google Tag Manager, simplifying the process for Natura.
In just one day Natura was already collecting subscribers for the new web push notifications channel.
Timings, messages in five languanges, and sequences were all personalised for Natura to deliver a personalised and engaging experience.
What's next
A/B Testing
Following the resounding success of the initial phase, which included automated and manual web push notification campaigns, along with cart abandonment emails, this is a natural progression for Natura as they seek to fine-tune their communication strategies.
With a strong foundation established, Natura is now poised to optimize and enhance their customer engagement even further, solidifying their position as a leading retailer known for personalized and effective communication.
Abandoned cart campaigns via SMS
Natura has experienced encouraging outcomes from its web push notification campaigns and cart abandonment emails.
Given the success of these initiatives, the company is now looking to take its efforts to the next level by incorporating Frizbit's SMS campaigns to effectively recover abandoned carts.
This strategic expansion is expected to further boost customer engagement and drive sales, reinforcing Natura's commitment to providing a seamless and personalized shopping experience for their valued customers.
To optimize their efforts and achieve the desired goal, Natura plans to conduct A/B tests using different campaign templates and time frames. Through these tests, Natura aims to identify the most effective message types, images, and schedules that resonate best with each of their customer segments.
This data-driven approach will enable Natura to refine their communication strategies, enhancing customer engagement and fostering growth within their diverse audience.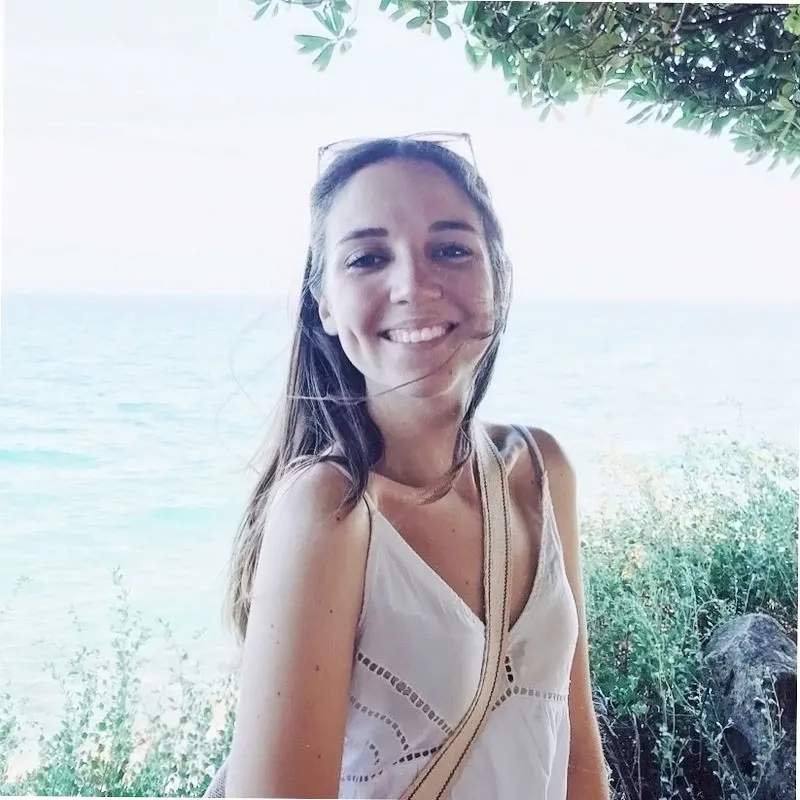 Alexandra Martínez
Digital Marketing Manager | Natura
"Frizbit's team has adapted to our needs in a very proactive way, offering us great flexibility and speed of response. I would highlight their ability to make everything seem simple and their way of helping us to pivot agilely by proposing improvements when the actions carried out did not generate the expected results."