Firefox Push Notifications
Reach your customers instantly with the only browser committed to privacy, security, and
user control.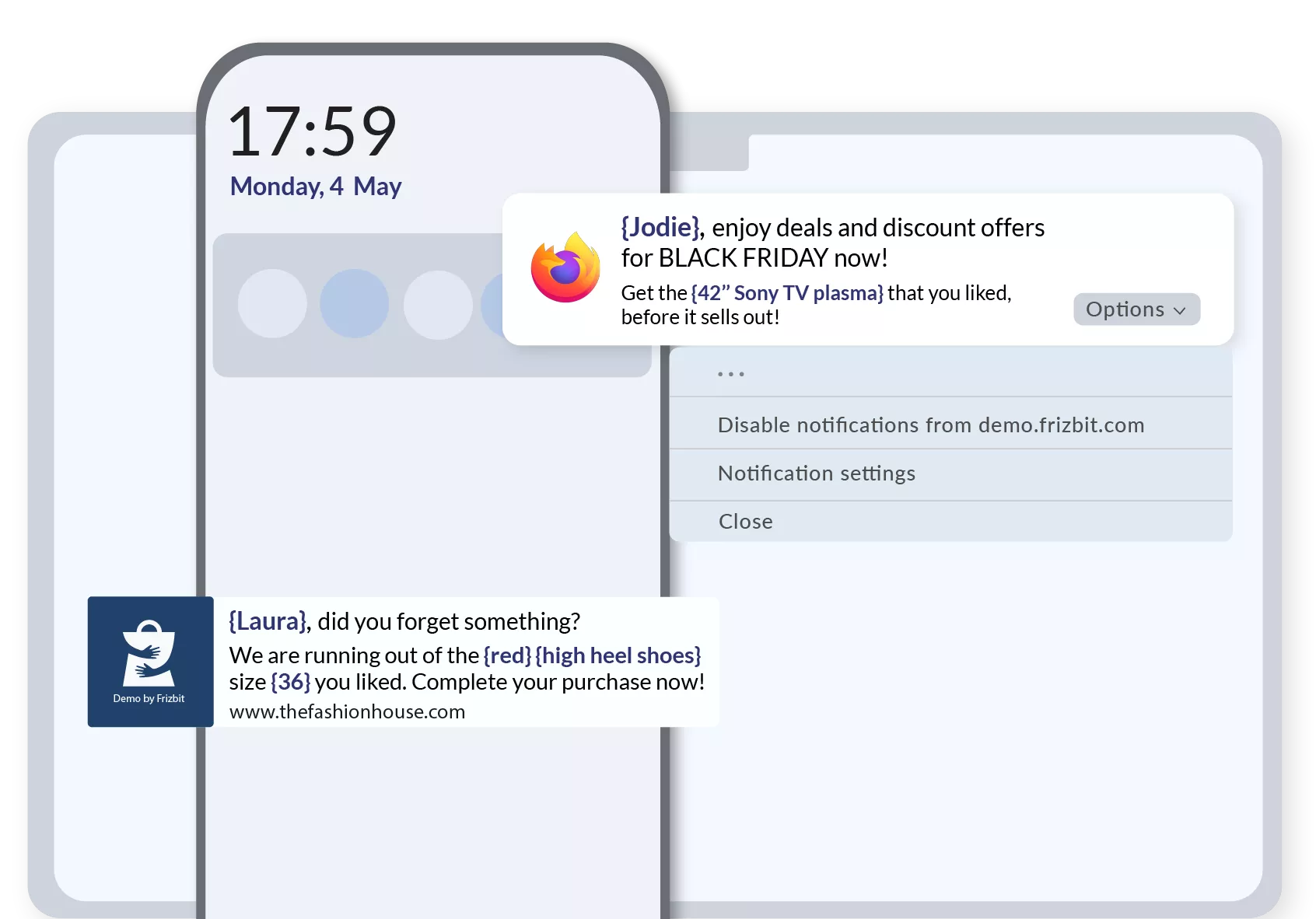 Firefox Push Notifications is a powerful way for websites to deliver real-time updates and information to their users, even when they are not actively browsing on the website. With Firefox Push Notifications, you can send notifications directly to the mobile and desktop devices, enabling timely communication and engagement.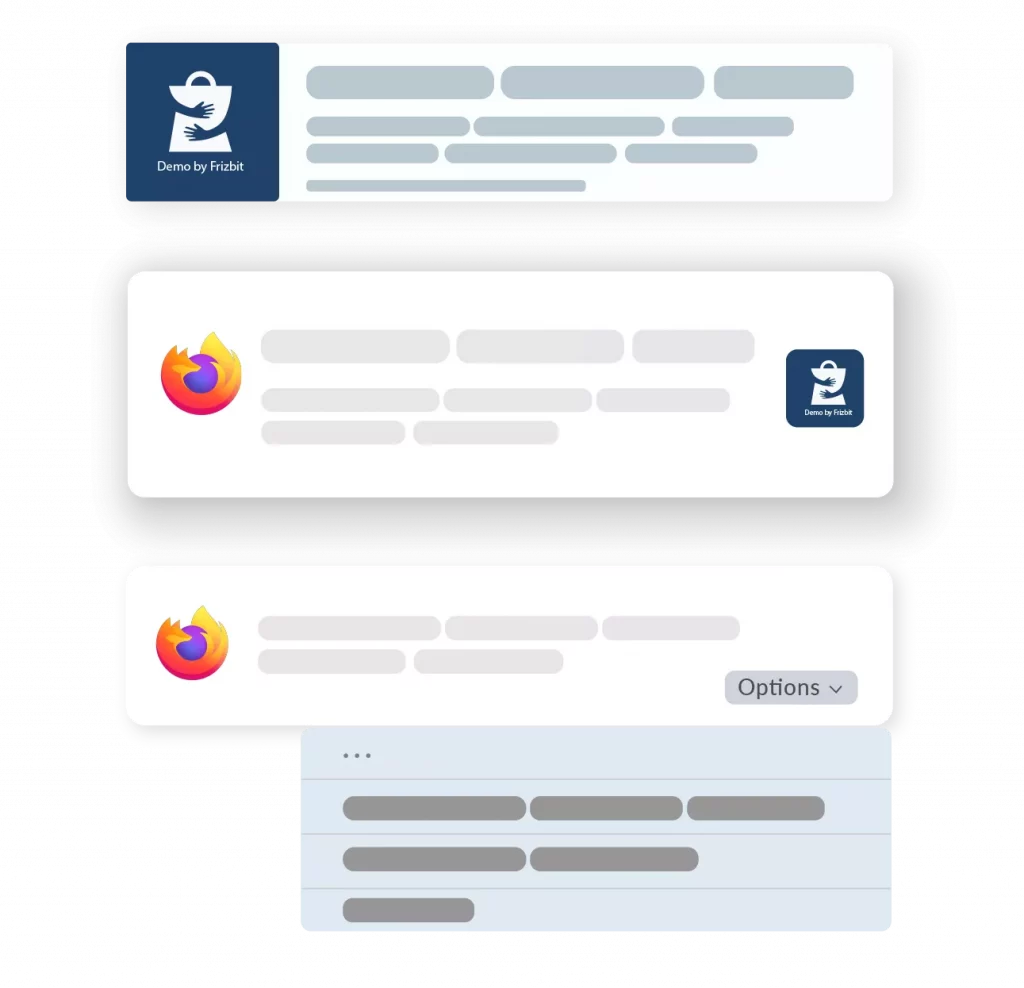 Another advantage for businesses is the versatility. Firefox Push Notifications are supported on all major OS's, including Windows, macOS, Linux, Android, and MacOS. They work across desktop and mobile devices, allowing you to reach a wide range of users regardless of their preferred operating system.
By delivering timely and relevant content, your business can leverage Firefox Push Notifications to build stronger customer relationships, drive conversions, and enhance overall business success.
To keep in mind:
– Firefox push notifications only work on SSL sites (HTTPS)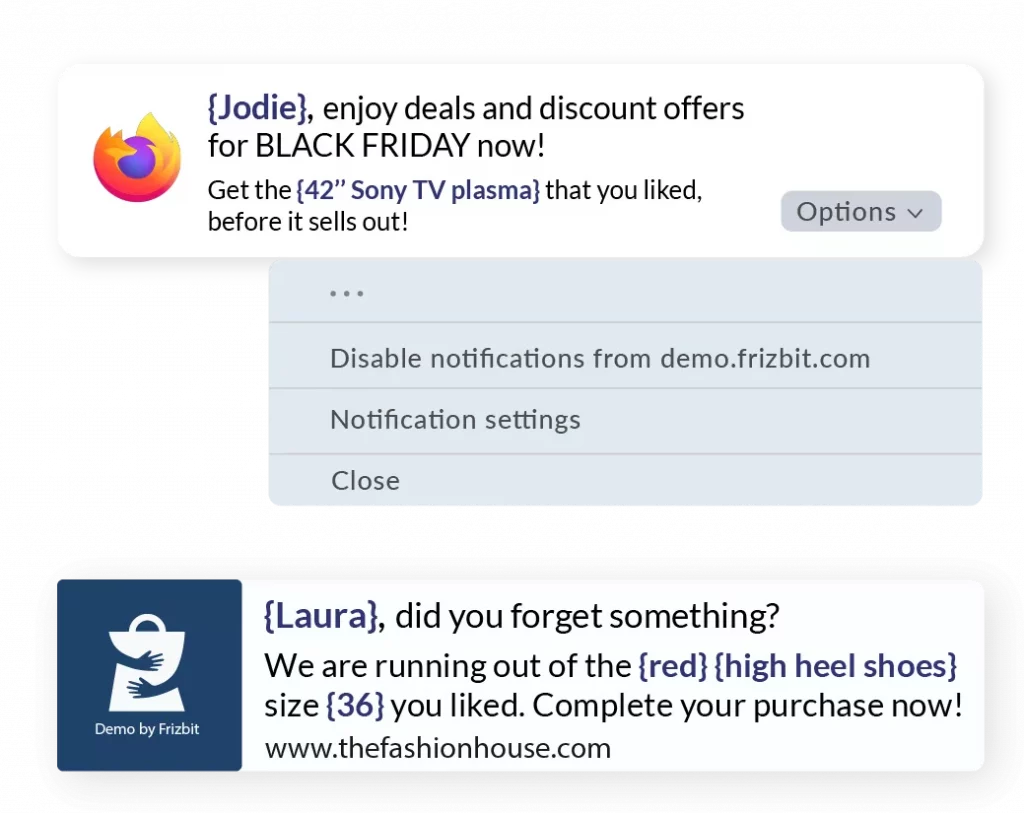 Benefits of Firefox Push Notifications
Firefox Push Notifications enable businesses to engage with their website visitors even when they are not actively browsing the site. By sending timely and relevant notifications, businesses can capture users' attention, drive repeat visits, and increase overall engagement with their brand.
Customization and Control
Firefox offers extensive customization options, allowing users to personalize their browsing experience. Users can choose from a wide range of themes and add-ons to modify the browser's appearance and functionality. Additionally, Firefox provides granular control over privacy settings, notifications, permissions, and more, empowering users to tailor their browsing preferences to their liking.
Cross-Platform Compatibility
Firefox is available on multiple platforms, including desktop (Windows, macOS, Linux) and mobile (Android, iOS). This allows users to have a consistent browsing experience across their devices, with synchronised bookmarks, history, and preferences. Firefox's compatibility ensures flexibility and convenience for users who switch between different operating systems.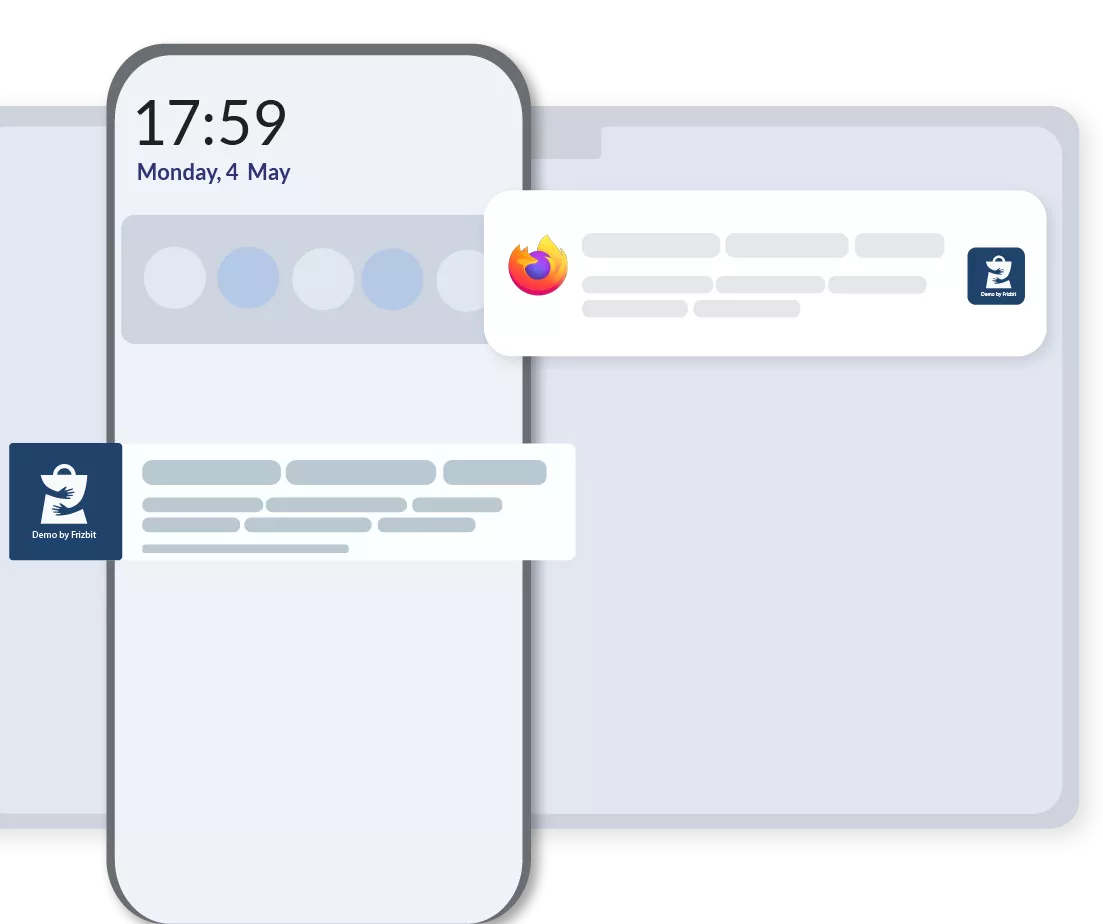 Usage – How to Send Push Notifications in Firefox
1. Send native opt-in box to your visitors.
Ask your visitors' permission to send them Firefox push notifications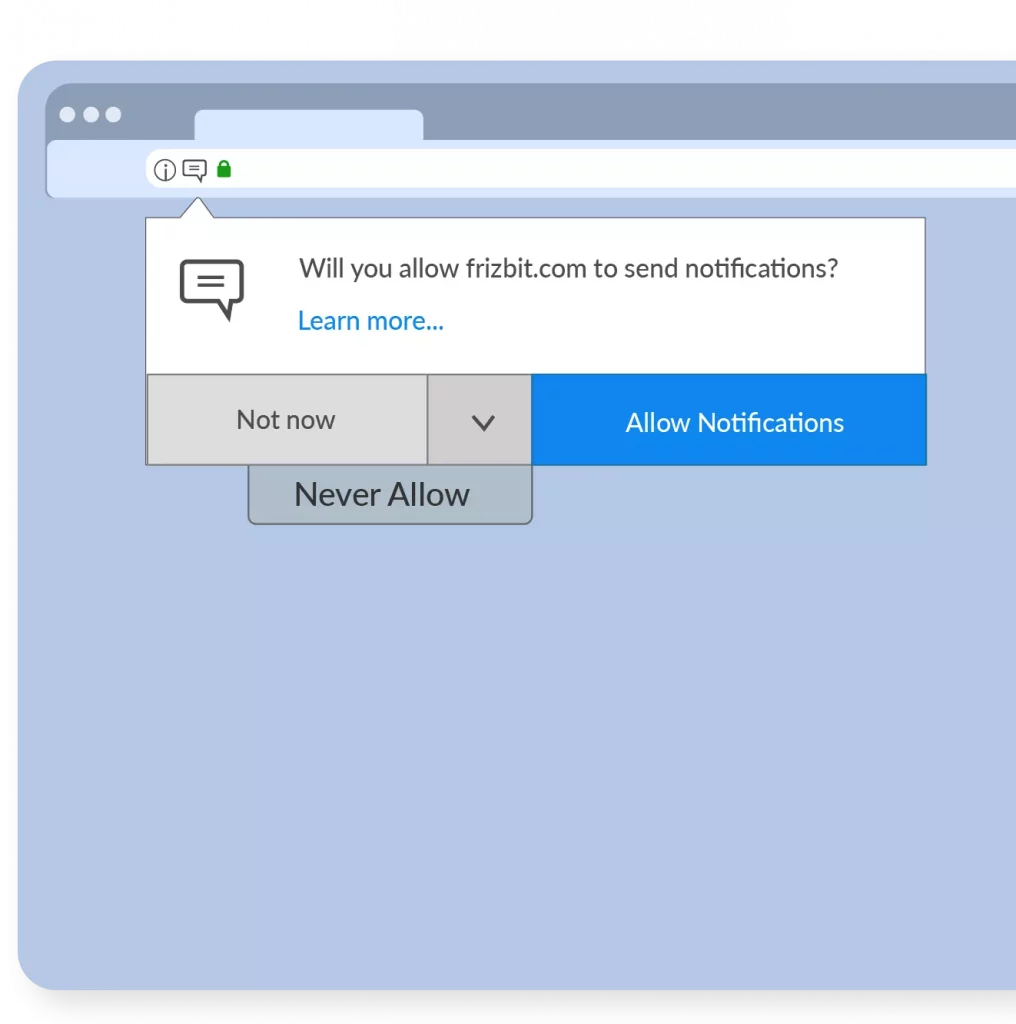 2. Create your push notification
Create your notification sentence and add an image. They will see the Firefox logo on the left side of the notification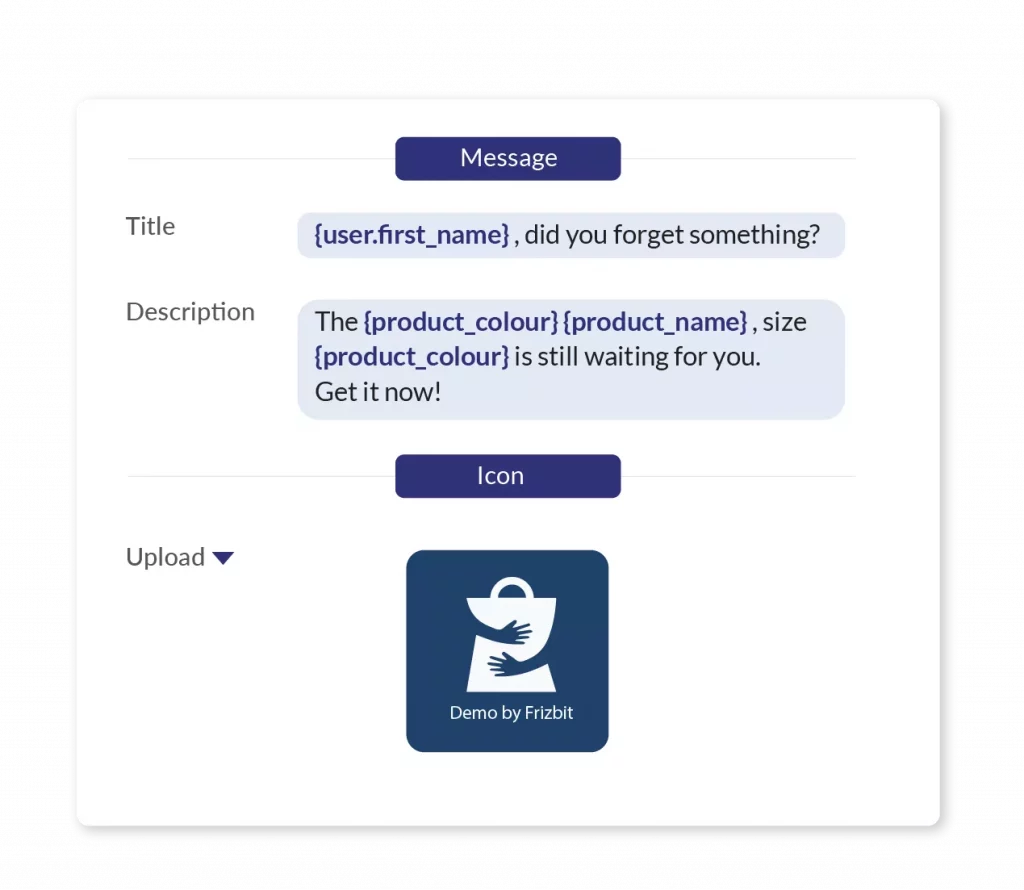 Drive Visits in real-time & through multi-device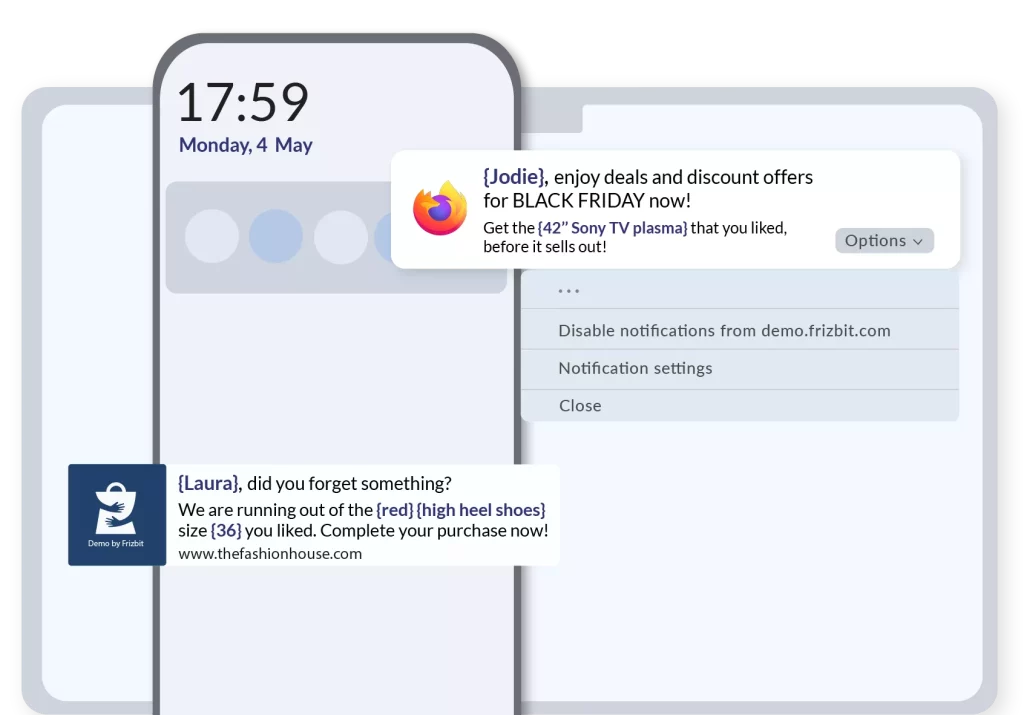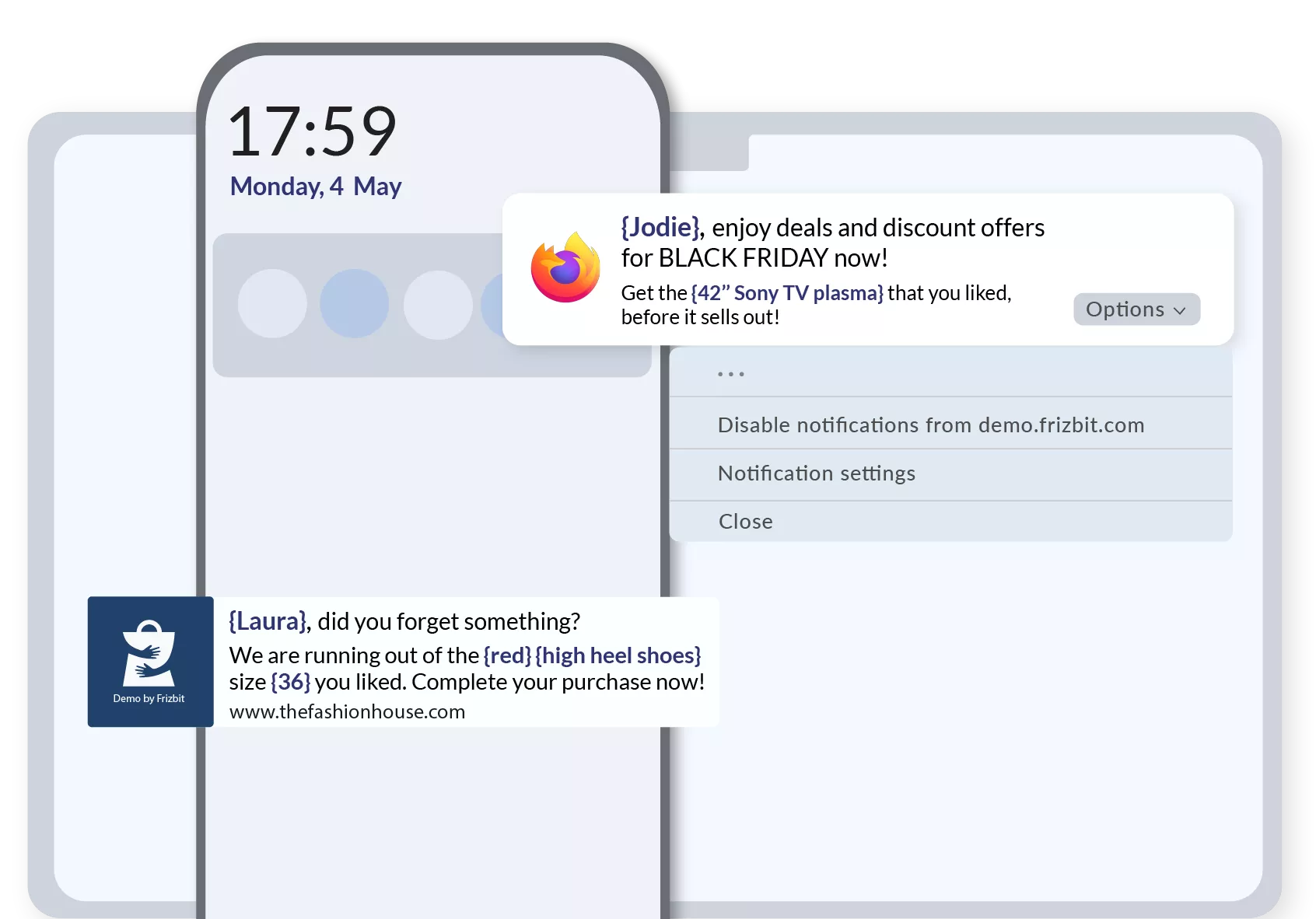 History of Firefox push notifications

Frequently Asked Questions About Firefox Push Notifications
Can my users receive push notifications on Firefox if they didn't opt-in?

Users must opt-in to receive messages from you, meaning they must give explicit permission to receive messages from you before they can start receiving them.

Can I ask them to opt-in more than one time on Firefox?

Asking users to opt-in more than once is not allowed as it creates a negative user experience and is considered spammy.

Are Firefox push notifications the same as push notifications?

While normal push notifications, such as those you see from news pages, only convey information, web push notifications offer more. They incorporate data layering and AI to provide relevant messages at each stage of the purchase funnel, despite having similar functionalities and appearance.

Are Firebox push notifications available for iOS users?

Unfortunately, Firefox push notifications are not currently available for iOS users completely. For the time being, they work on Safari, but it is expected to be released for iOS users in the future.

Can I unsend a Firefox push notification after publishing it?

Once a web push notification has been published, it cannot be unsent. This is because the notification has already been sent to the user's device.

Can I add images to Firefox push notifications and add custom CTA?

Currently, Firefox push notifications does not support a banner image or custom action buttons like Google Chrome Push notifications and Edge.