It's hard to believe that December is over. Even though 2020 was a very strange and difficult year due to Covid-19 pandemic, time flew by and the end of the year is upon us. As we do it every month, we have kept track of everything that happens in the digital marketing world and we have gathered the most important and relevant marketing updates and events for you. Here you have the:
Digital Marketing Insights from December 2020:
1. Search Marketing Updates December 2020
Google tests interactive search results
As the ever-improvement platform they are, Google has been experimenting with interactive search results pages. The newest tests add a very discrete and small icon next to the search results that, when hovered by users, show images from the respective site.
This new feature is promising in terms of enriching user experience when browsing online. Offering the opportunity to have a preview of the content, will help users know if that site is actually relevant for them before clicking on it.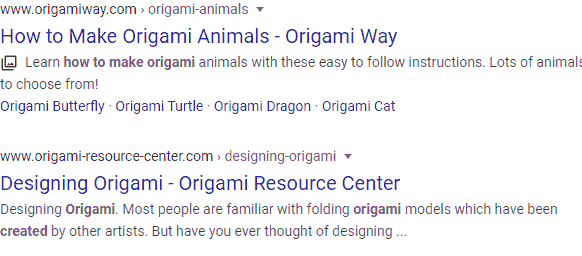 Digital marketers have their doubts and concerns about how it will affect click-through rates. The interactive search result feature can have a major impact on sites that offer very descriptive images about their content against those that don't.
Even though Google hasn't offered any official documentation so far, marketers should start thinking about their content strategy and how to adapt to this new feature. Carefully selecting descriptive images that show what the site's about and help users know what type of content they´ll find there will be key.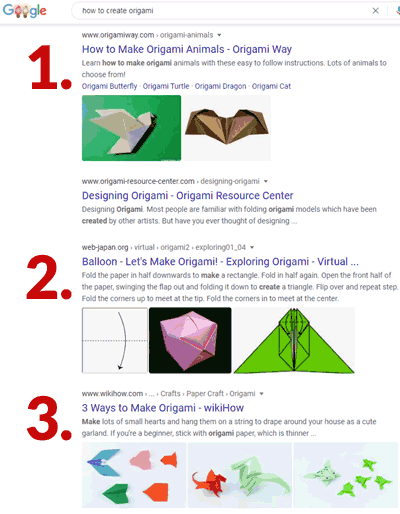 The feature even allows search results to show more than one image when hovering over the small icon. Google's testing will provide information and insights about how images can offer more relevant and accurate information to users about the content of a page.
Google Maps searches incorporate 4 new features
Google definitely knows how to keep us on our toes every month adding new features to all of their services and platforms (this article might as well be a "Google Updates from December" one).
Let's talk about the 4 new changes to Google Maps:
1. Messaging from Maps and Search
The first and most exciting feature is the new messaging service. Google is bringing messaging capabilities into Maps and Search with the purpose of facilitating communication between local businesses and their customers.
Every business with a verified profile can now message directly with clients from the Google Maps app. The messages will show in a "messages section" in business the updates tab.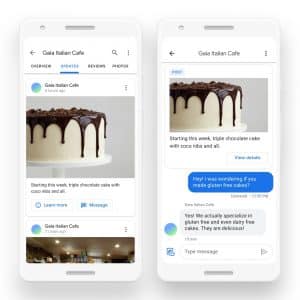 This new feature is only available in-app at the moment, but Google plans on bringing it to desktop as well. The messaging option can be turned on or off in the setting panels of Google Maps and Google My Business apps.
2. New Performance Insights
Google is also adding new metrics to help local businesses track their performance by measuring the number of customers engaged via Maps and Search. The update includes insights that show queries clients are using to find their business in Maps and Search.
The information provided will cover:
Amount of searches that triggered the business listing

Performance comparison from previous year

Search terms customers used to find the profile of the business

Time of each search term triggered the profile
With all this new data added to their performance insights, businesses will be able to know exactly how customers reached them. This is very valuable information that can help them adapt their marketing strategy and make the most out of the use of Google Maps.
4. Community feed
Google is adding a community feature to Google Maps Explore tab. Here, users will find the latest reviews, photos and posts added to Maps by other community members they follow and local experts.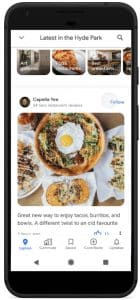 This update gives local businesses more reason to keep their information up to date. With regular posting, they'll have the chance to show up in people's feed and engage with customers.
4. Street View photos added by users
The Street View feature is getting a very exciting update in which users will be able to upload their own photos to the platform using their phones. Using the app, contributors can take and record a series of photos while they move through a street and upload them to Street View.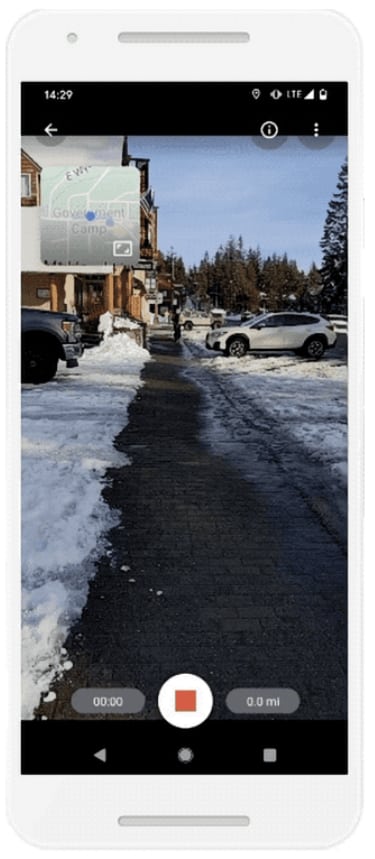 Google will take care of rotating, connecting and creating the sequence of images.
2. Marketing Tech Updates December 2020
Whatsapp introduces in-app shopping
Whatsapp introduced a new shopping cart feature to their platform. Now users have the possibility to buy products from business through direct messages. With a small shopping button, customers can access a store's catalog directly from their chat screen.
Users can browse the entire range of products, select multiple options and place their order as one unique message. Customers can access information about their order details by tapping the "View Cart" button on the chat and keep track of the process.
This new Whatsapp shopping feature is aimed at helping out small businesses. Making the purchasing experience as seamlessly as possible, for both shoppers and businesses, is a direct bet on supporting small commerce.
Google launches ads for Web Stories
We've talked about Web stories before on our Digital Marketing Updates from November 2020. They're rapidly becoming a must to include in any digital marketing strategy. They present a conveying format to communicate and engage users. Just until now, publishers didn't really have means to monetize web stories, other than sold ads or affiliate links.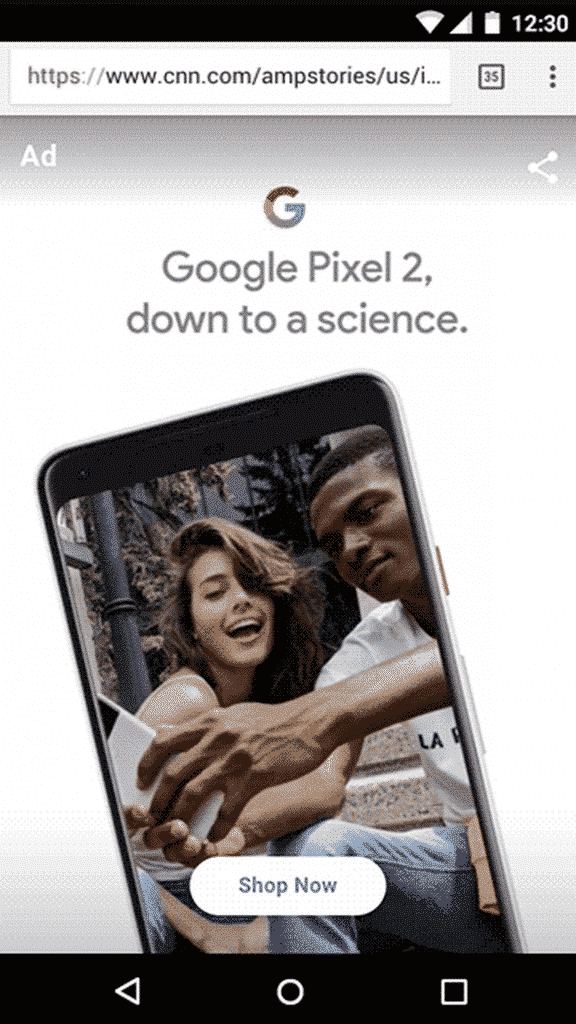 Google is about to change that by launching a programmatic ads solution for web stories. The new added feature opens the door for content creators, publishers and marketers to easily earn money from their web stories.
Story ads are available for everyone that uses Ad Manager and AdSense. The ad will show in between Web Story content to optimize user experience:
"The frequency and position of Story ads in the context of your Web Story is dynamically determined to optimize both user experience and monetization potential." – AMP
3. Social Media Marketing Updates December 2020
Pinterest boards upgraded with 3 new features
The mothership of inspiration is getting 3 new features to help you keep that creativity flowing. Pinterest boards are getting upgraded with new options to help users make a more productive use of their time in the platform.
1. Notes to self feature
Pinterest has added a new section where users can create private notes for themselves. When saving a new pin, they can add a short comment with reminders about why they saved said pin or any type of information they want.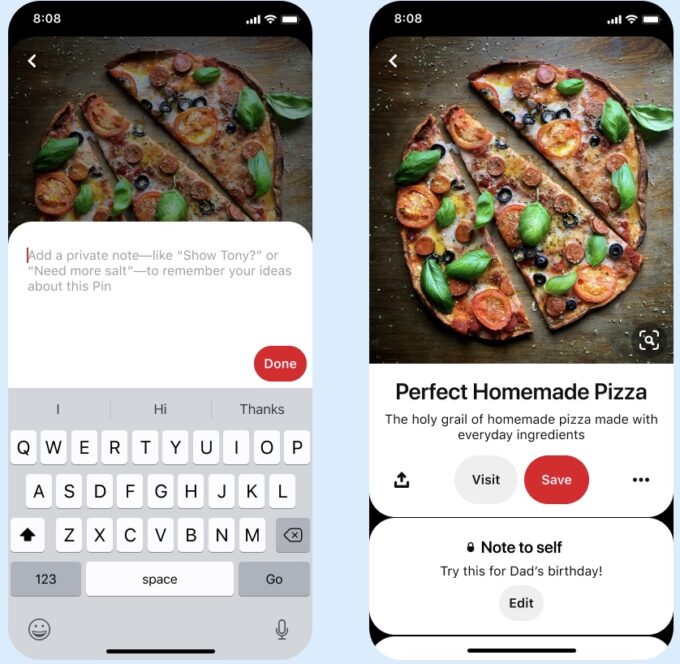 2. New board toolbar
A new toolbar has been added with the purpose of making a more simpler navigation experience. It's located at the top of the screen and it shows all the actions that can be taken on a board:
Exploring related pin ideas

Organizing existing pins

To-do lists

Viewing notes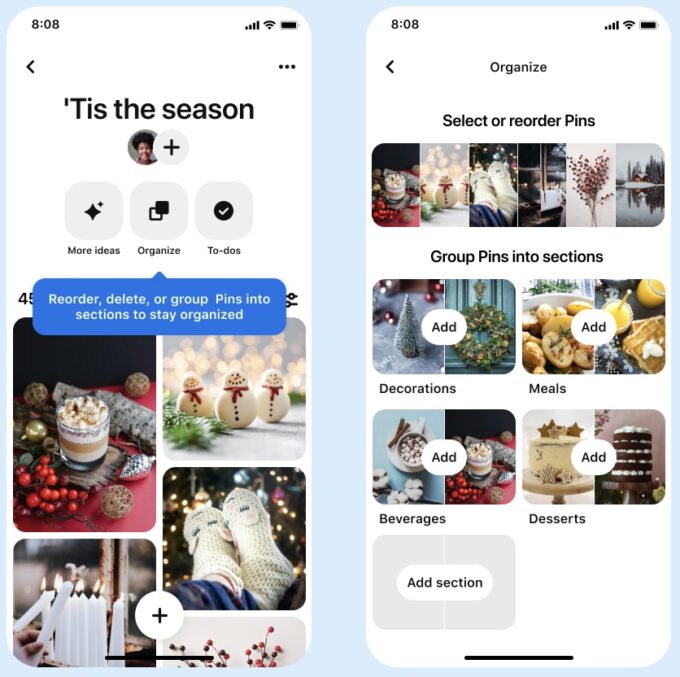 This new feature will surely be thanked for by Pinterest users that save an average of 150 pins in one board.
3. Board favorites
Pinterest is adding a function that allows users to mark pins as favorites. Given the number of pins a board can have, this feature might be long overdue.
Once a user has created a board, they can mark some of those pins with a star making them a favorite. This feature makes it so easy to revisit and find the best pins on each board without having to lose lots of time browsing through hundreds of pins.
LinkedIn launches Product Pages
LinkedIn announced the rollout of Product Pages: a tab dedicated to showcasing company's products. The aim here is to "help companies build conversation and community around their products", according to LinkedIn Marketing Solutions.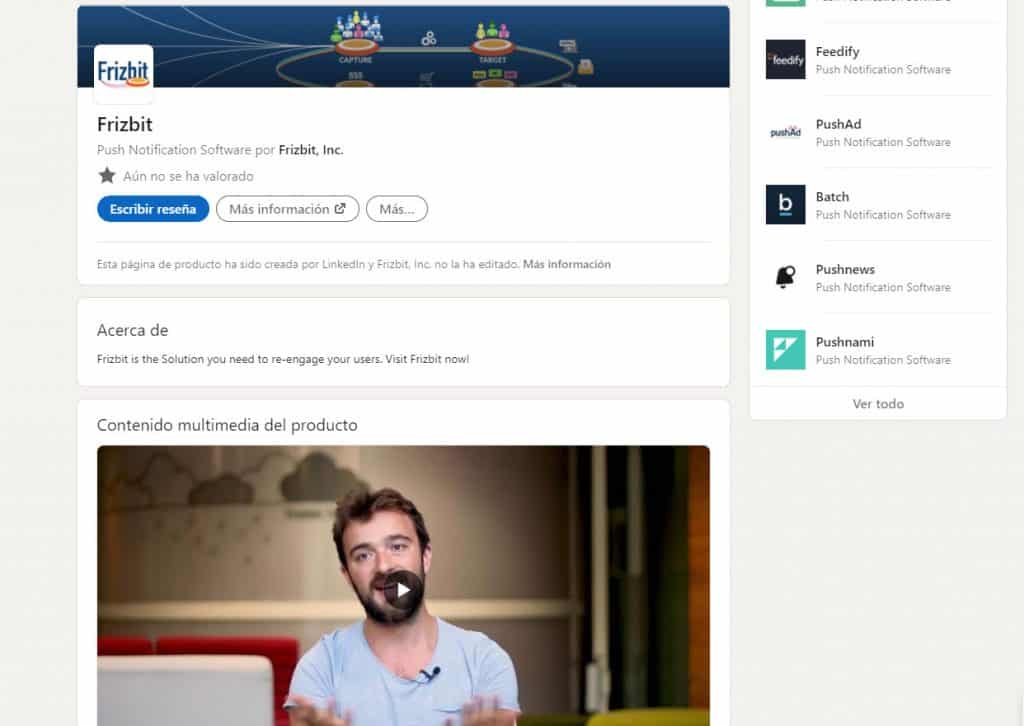 They state that 70% of customers do an online research of the products they want before purchasing. Visibility and easy- to-access information is key in the decision making process of customers: your product needs to be within users' reach.
The new LinkedIn Product Pages promise to help businesses create awareness around their solutions, generating more valuable leads and contributing to overall company growth. The new feature allows brands to spotlight product endorsements, share testimonials and gather user feedback.
We hope our digital marketing updates from December 2020 shade some light on to what's new in the industry. Make sure you check out our latest blog posts and Happy New Year!