Digital Marketing News and Updates from April 2022
    1. Search Marketing Updates
With the multiple search, you can now ask questions about an object by taking a picture of it. This makes it possible to find the answer to tricky searches that are difficult to put into words, simply by taking a photo of the object.
It is possible to use the multi-search to answer visual needs, for example decoration.
If you want to buy a sofa, just take a picture of your living room and add the query "sofa" and google will find you a sofa that will match your living room.
If you want to buy a t-shirt that you saw in the street but in another color, you just have to take a picture of the t-shirt and add the query "red" to find it in red.
If you want to know how to take care of a plant, you just take a picture of the plant and add a query "care" to know when you have to water it.
With multi-search in Lens, you can go beyond the search field and ask questions about what you see, you can refine your search with a color, an attribute or a question.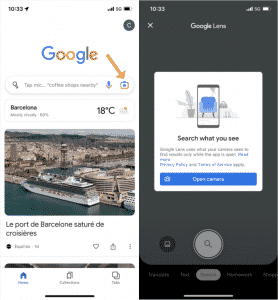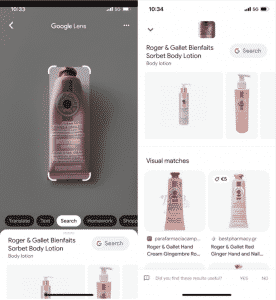 To use this feature, all you need to do is open the Google app, tap the Lens camera icon and take a picture.
Then, swipe up and press "+ add to your search" to add an attribute.
The new Performance Max feature will help you to
Understand campaign performance

Find new customers

Easily upgrade Smart Shopping campaigns
Performance Max allows you, through an optimal combination of inventory and Google Ads formats, to meet the customer at the right time, because it is difficult to always know where the customer is because people move quickly from one device to another so automation helps them meet their customers at the right moment.
Performance Max will help you understand how your text, images, and videos resonate with customer segments, but also understand automation-based decisions and find levers to improve campaign results. With this, you will be able to adapt your campaigns and marketing strategy.
For example, if you are running a campaign for tents, you may find that camping enthusiasts are more interested in images of people camping than images of the tent. This will allow you to adjust your strategy.
Once your Performance Max campaigns have been created, each problem detected will be accompanied by a proposed solution in order to launch your campaign.
Here is the example of the Dime Beauty case from Google's blog:
"Dime Beauty, a natural beauty and skincare retailer, was looking to acquire new customers while driving online sales of its product inventory. Dime launched the new customer acquisition goal with Performance Max and set a higher value for new versus existing customers. The retailer increased sales by 64% and increased its return on ad spend (ROAS) by 50% compared to its campaign before activating new customer acquisition. With the new customer acquisition objective, Dime even saw a 462% increase in new customers while maintaining its cost per acquisition". said Google in its blog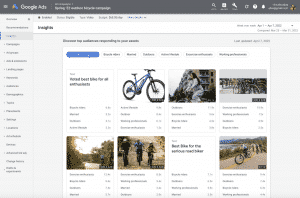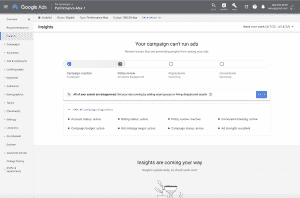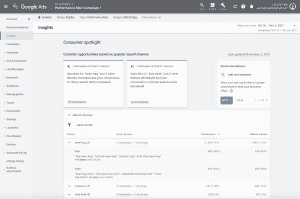 2. Marketing Tech Updates
Pinterest has released a new extension that allows merchants on the WooCommerce e-commerce platform to convert their product catalogs into buyable product pins. The extension also records when users interact with products on Pinterest, so merchants will be able to determine their best-selling or most-registered items.
Once merchants install the extension, their entire product catalog will be uploaded to the Pinterest platform, and users will see the merchants' buyable product catalog appear in their news feed.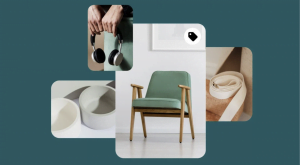 RSA (Responsive Search Ads) customizers can help create more dynamic ads with more product information without requiring advertisers to manually edit text.
Microsoft Advertising announced that RSAs will be able to take advantage of ad customisers in this quarter's open beta. Ad customisers were already available for Microsoft's text ads and will now be available in the modern RSA ad unit.
RSA customizers can help create more dynamic ads with more product information in the ad text without requiring advertisers to manually edit the text. These enhancements allow marketers to create a huge number of ad variations in a single ad. These ads can be more targeted based on specific product details provided in the ad. This personalization can then lead to higher conversion rates.
Here are the custom attributes available for ad customizers:
Text: Product categories, product names, descriptions

Number: Number of products in stock, number of colors available

Price: Product cost and discount

Percentage: Discount rate and interest rate
Google has announced the end of Universal Analytics properties in July 2023 and is therefore launching a migration tool to Google Analytics 4. Historical data will be available until December 31, 2023, and will then be destroyed.
Here are the highlights of GA4:

A cross-device measurement 

Flexible event measurement

Greater integration with Google Ads.
Here are the arguments put forward by Google:
Privacy and sustainability

Intelligent use of machine learning to gain insights into the customer journey across platforms and devices

Seamless and enhanced integration with Google's advertising platforms to optimize campaign performance and increase marketing ROI
Here is the evolution of Google Analytics over time: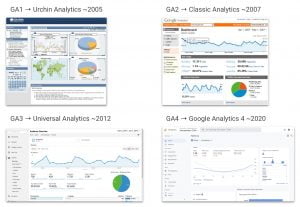 3. Social Media Updates
Twitter announced Monday that it had agreed to sell itself to Elon Musk for about $44 billion. The world's richest man would then be in charge of one of the world's most influential social networks.
"Free speech is the foundation of a functioning democracy, and Twitter is the digital public square where issues vital to the future of humanity are debated," Musk said in a statement Monday. "Twitter has enormous potential – I look forward to working with the company and the user community to unlock it."
While Twitter isn't the largest social media outlet, it is inordinately influential, as it is used by many politicians, public figures and journalists.
Musk is a heavy user of Twitter, he has over 83 million followers, he writes and shares many tweets all the time. 
In recent days, Musk has repeatedly emphasized that his goal is to support free speech on the platform and to work to "unleash" the "extraordinary potential" of Twitter, some people worry about misinformation, hate speech and other harmful content. He also said he wants to improve the platform's functionality with new algorithms.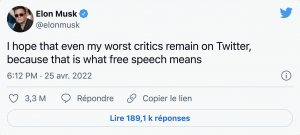 Overall, here are the main changes Elon Musk plans to make to Twitter :
New options like an edit button for tweets,

Less spam bots

More flexible moderation rules

An open source algorithm for more transparency,

An exit from the stock market to make changes to the platform more easily
Adam Mosseri, the boss of Instagram, announces that original content will be given priority in the algorithm to existing content that is simply reposted.
The Instagram manager explains that, "If you create something from scratch, you should get more credit than if you repost something you found from someone else. We're going to do more to try to value original content more, especially over reposted content."
The latter explains that it would be a problem for creators to overvalue aggregators, and would therefore in the long run, be bad for Instagram.
The goal is to highlight the content of creators, so the aggregator sites could, them, face a decline.
The problem is that it will not, however, be easy to distinguish an original video from a republished video, so Instagram says it will "continue to refine its ranking algorithm in this direction over time."
WhatsApp has announced a new Communities feature, the platform indeed wants to add new features such as emoji reactions, file sharing, group calls and many others.
The goal of the new community feature is to establish global communities with a description of what the community is for, which can then include a subgroup of a range of smaller chats.
As WhatsApp explains:
"Parents at a school, local clubs, and even small workplaces now rely on WhatsApp as their primary means of keeping people informed. These groups need a private means of communication, separate from social media, but offering more tools to facilitate real-time conversations than email or broadcast-only channels."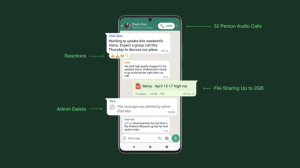 WhatsApp has also added some new tools:
A range of administration tools, as well as moderation controls.

32-person audio chats could be a good way to improve engagement 

With people able to intervene at any time
How to add a product tag:
Start to create a post

Tap 'Tag people'

Search and tag the brand

Tap 'Products'

Tap photo to start tagging products

Hit 'share' to publish the post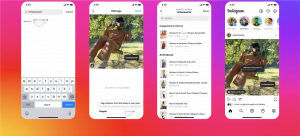 "Today, we're expanding the ability to add product tags in Feed posts to everyone in the U.S." Said Instagram in their blog. Product sharing becomes much easier as anyone can put product tagging in their posts allowing you to introduce your family or friends to new products they might like
This can also allow designers and brands to share how they use their products and inspire their community.
    4. About Frizbit
The E-show is one of the largest B2B and B2C trade fairs in Spain, dedicated to E-commerce that will take place on 4 & 5 May in Barcelona.
Frizbit is organizing an event that will take place on the 10th of May in Barcelona in person, but you can also watch the roundtable online if you wish via a link.
In this lively panel discussion, the head of performance and project manager of JEVNET and the CEO of Frizbit will introduce the new era of digital marketing called "Cookieless" that we will be facing from 2023 onwards with the disappearance of third party cookies.
They will explain the challenges, alternatives and strategies that e-commerce companies should start considering in their digital marketing. The event will be held in Spanish. You can register on this link.