With a new month incoming, the last digital marketing news and updates from December are here. Without a doubt, in the search marketing area, we saw the most interesting marketing news, which comes in handy as we start a new year, and it's the perfect timing to readjust our SEO strategy.
If we had to highlight one of the updates, it would be the newest addition of an extra "E" to the E-A-T Google quality raters guidelines. We are only going to tell you here that it stands for "Experience" and that it has been placed above the other parameters.
Social media doesn't step behind, as our favourite newsletter tool, Get Revue, is shutting down in the upcoming weeks, and there's a whole theory behind it. If you want to find out this, and all the updates, keep reading everything that happened in December 2022 in the Digital Marketing landscape.
Digital Marketing News and Updates from December 2022
CONTENT
Search Marketing Updates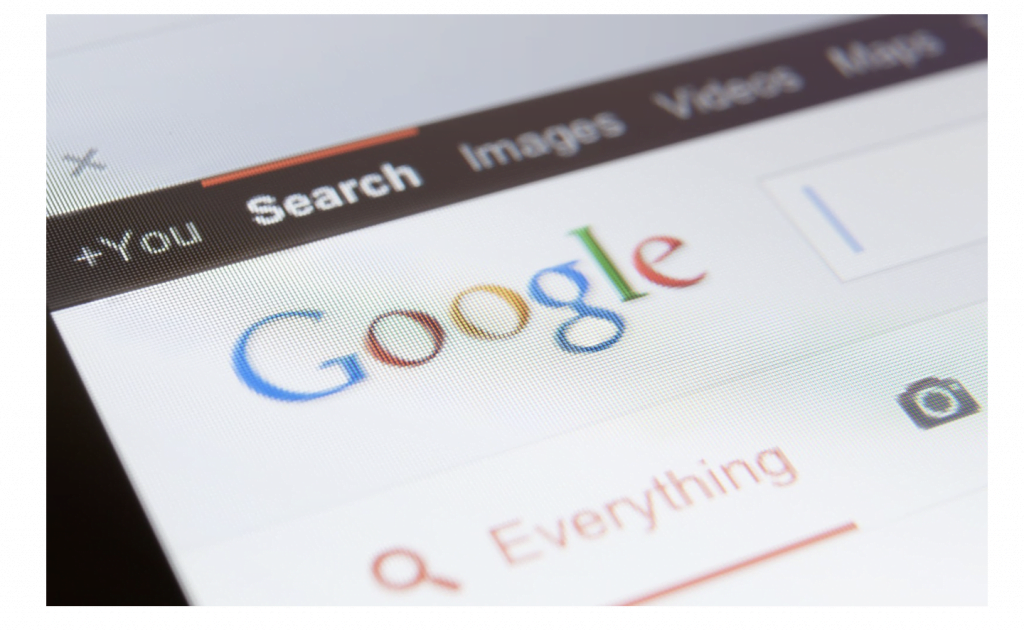 The Google search quality raters guidelines had a major update, by adding a new "E" to the current E-A-T system. The new "E" is for "Experience", something that website owners can't ignore anymore.
In fact, the way it is structured, Google is placing experience on top of expertise, authoritativeness, and trustworthiness.
According to Google, they want to know if every time a user publishes content, that content also demonstrates that it was produced with some degree of experience. Examples of this are having actually visited a place, the actual use of a product, or communicating the experience of a situation lived by someone else.
Google explained the update by making reference that there might be some situations where really what people value most is content produced by someone who has first-hand, life experience on the topic at hand.

As Google stated:
"If you're looking for information on how to correctly fill out your tax returns, that's probably a situation where you want to see content produced by an expert in the field of accounting. But if you're looking for reviews of a tax preparation software, you might be looking for a different kind of information—maybe it's a forum discussion from people who have experience with different services."
What does this mean for business owners?
Producing generic and not valuable content is no longer viable, if you are looking to rank high in SERPs. One action that you can take to certainly add value to your readers is bringing on board guest experts that can truly create meaningful and insightful content.
The following document is already being updated by Google: http://services.google.com/fh/files/misc/hsw-sqrg.pdf
Today, with our December 2022 link spam update, we're leveraging the power of SpamBrain to neutralize the impact of unnatural links on search results. The update launches today & will take about two weeks to rollout. Learn more: https://t.co/ACO2Ut8wmi

— Google Search Central (@googlesearchc) December 14, 2022
Google has rolled out a December 2022 link spam update, just when we thought the Google Search updates were finished for the year. The update is expected to roll out in two weeks and its effect will have a global impact.
As Google, mentioned:
"Our launch today, which we refer to as the December 2022 link spam update, will take about two weeks to fully roll out. Ranking may change as spammy links are neutralized, and any credit passed by these unnatural links are lost. This launch will affect all languages."
SpamBrain, the AI-based spam prevention system launched by Google, not only detects spam directly, but it also detects both sites buying links, and those sites used for passing outgoing links.
What does this mean to you?
This new link spam update might cause ranking declines in Google over the next two weeks. It is important that your links are natural and that they comply with Google's webmaster guidelines. Invest in improving your site so that it naturally attracts new links over time.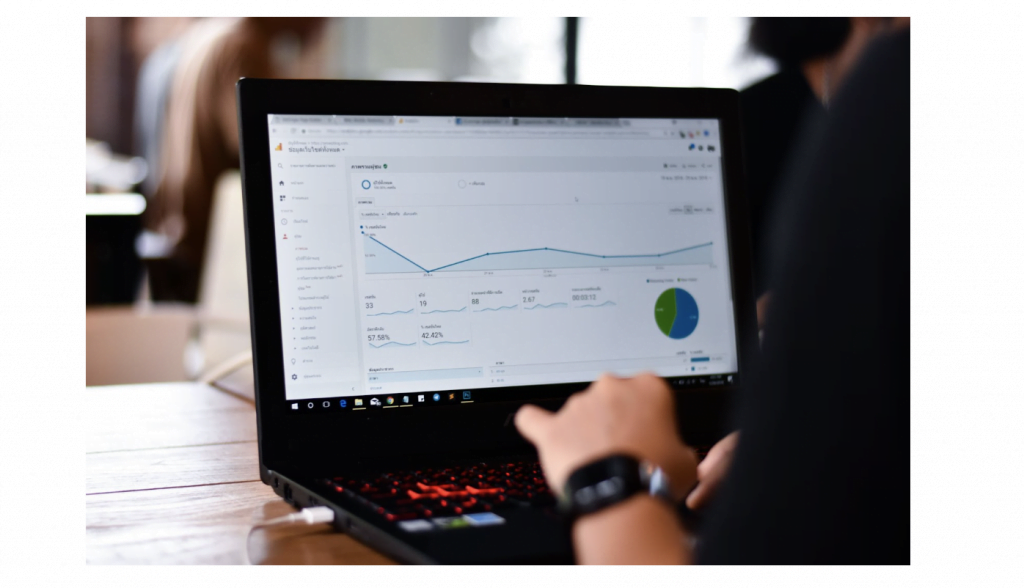 There has been an official announcement from Google about ranking regarding the release of the second version of its helpful content system. The incident began on December 5th, but became noticeable on December 6th, according to Google.
What is new?
The helpful content update is now a global feature, which makes the system focus on all the languages rather than doing it only in English, as it was a few months ago. Let's remember that this system was created to detect content that was created for the search engines and not for the real people.
With this, the new algorithm aims to help searchers find relevant, high-quality content. And for this, Google is rewarding content written by humans for humans, especially at a time when AI writing is on the rise.
Regarding the rollout, as is usual with the updates from Google, it should take around two weeks to completely be released.
What to do if you're affected?
If this update impacted your content, the first thing to consider is that it might take several months to recover, take in mind that we're talking about a site-wide algorithm. This means that if Google determines your site is producing a relatively high amount of unhelpful content, primarily written for ranking in search, then your whole site will be impacted.
Having said this, one of your options is to revise the content to see if it matched the guidelines. You can do this through the questions in this post. The other advice Google gives is to remove unhelpful content as if it could help the rankings of the other content.
According to Google:
"Sites identified by this update may find the signal applied to them over a period of months. Our classifier for this update runs continuously, allowing it to monitor newly-launched sites and existing ones. As it determines that the unhelpful content has not returned to the long-term, the classification will no longer apply."
Marketing Tech

Canva keeps taking it to the next level, now with its new copywriting assistant for Canva Docs. It's an AI-based writing assistant called Magic Write, and as it says, it "will help you to get to your first draft, fast".
Let's take a look at those words. We should highlight that Magic Write knows its limitations and is offering a solution to ease the so-called "Writer's block", and not completely bragging about being able to offer a polished and ready-to-go post.
To use it is just as simple as going into the Docs option, clicking on the "+" option and selecting Magic Write. All you have to do is write a short headline of what it is you want the tool to write about. The AI-based copywriting tool is even capable of rewriting a whole text.
As Canva states:
"Business owners and teams of every kind will be able to supercharge their content. Magic Write excels at brainstorming initial ideas, or drafts for social media posts, press releases, business plans, customer support responses, product descriptions, and proposals which can all be generated at the touch of a button, ready to be proofed and edited. You can even include tone of voice in your Magic Write "brief."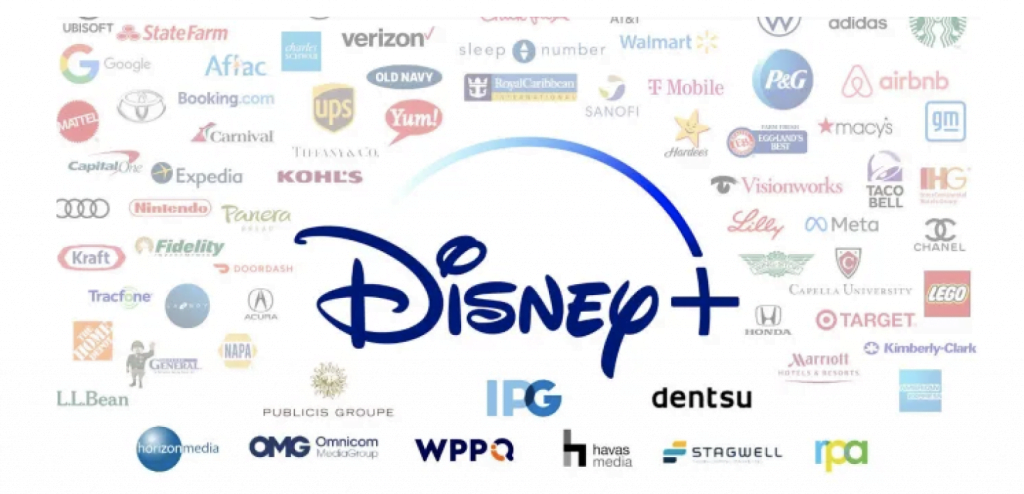 The Disney Plus Basic tier, which is ad-supported, is now available. What's driving the focus this time isn't precisely having to watch ads while watching content, but rather its price point and advertising restrictions. As well, unlike Netflix Basic with Ads, at least you are entitled to get access to all the same shows and movies that are on the no-ads tier.
So what does this mean for marketers and companies wanting to advertise in this channel?
Let's begin with the target audience. Disney has made it clear that despite being mainly family-oriented, the ads can target the adult audience. This happens primarily because the company also mentioned that for shows for preschoolers and profiles of kids, no ads will be shown to protect the younger ones.
Who can advertise on Disney Plus?
There is no specific information, but it is confirmed that the companies able to advertise will be selected intentionally. More than 100 companies — including P&G, Target, and Starbucks — have agreed to advertise on the platform as well as all the major agency holding companies, including Dentsu, Havas, Horizon, IPG, Omnicom, Publicis, RPA, Stagwell and WPP.
One thing is sure, and it is that Disney has crafted a way to position itself as the number-one choice for families, and has built a reputation for it. This means that they won't disturb their brand image by adding inappropriate content to the displayed ads. And if we look deeply, it also means that advertising would come with many restrictions, as well as selectivity.
How will it work?
As opposed to other brands that use demand-side platforms (DSPs) or supply-side platforms to automate ad sales, Disney requires companies to purchase ad slots directly from them.
Our intake is that this new update will be helpful and relevant for those family-friendly brands. This is causing many companies to be excited about the possibility of advertising on Disney+ due to its strong brand identity and loyal user base. Advertising on the streaming platform is particularly beneficial to companies that fall under Disney's family-friendly brand image.
Having said this, the pros are clear at the moment. However, what about the cons of advertising on this new platform? Definitely, the limitation of ad slots and ads per show makes it extremely costly to advertise, which could put this channel out of reach for some companies.
Social Media Marketing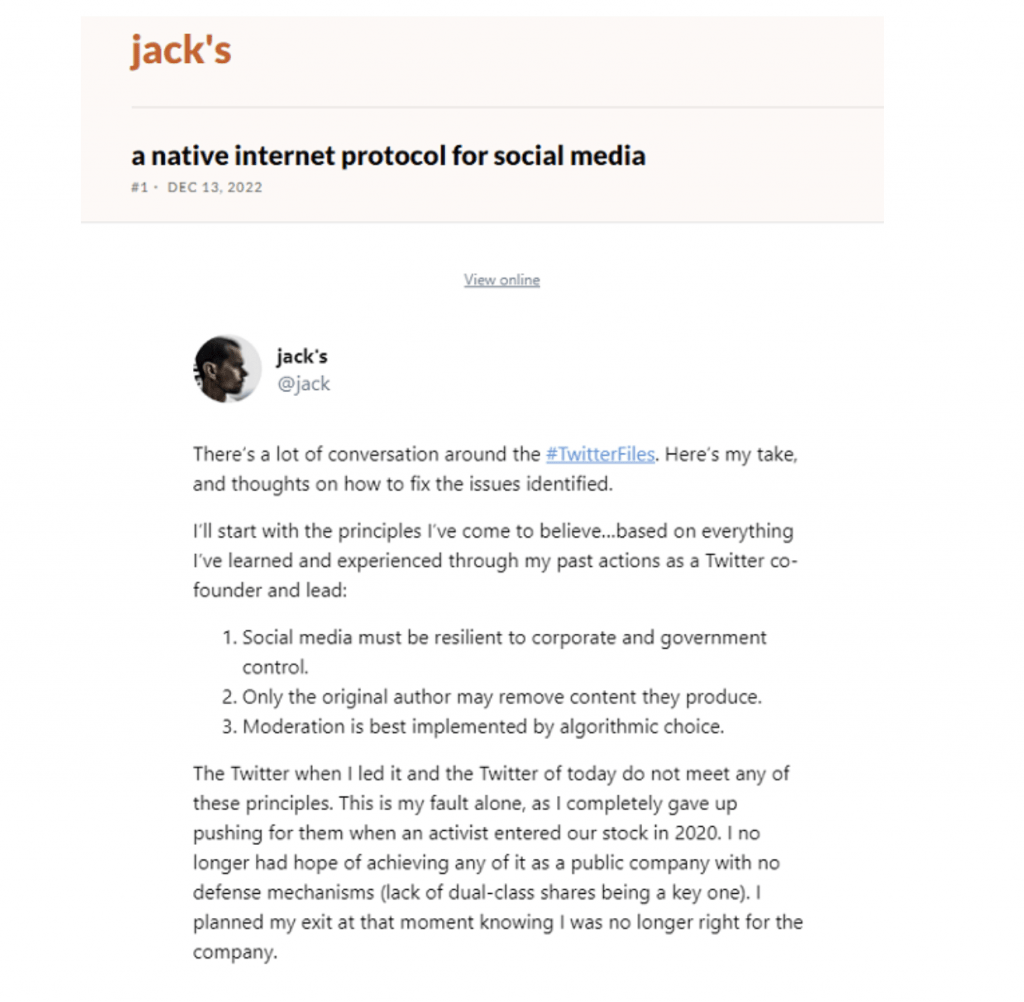 The controversy continues as Elon Musk is stepping stronger as the new CEO of Twitter. On December 14th, less than 24 hours after the former CEO, Jack Dorsey published his first-ever article in Revue, Twitter emailed all of its users announcing the shutdown of the platform.
The article gave declarations of Dorsey regarding the recent topic development of the #TwitterFiles, in which he specifically wrote: "The current attacks on my former colleagues could be dangerous and doesn't solve anything."
Coincidence or consequence, the truth is that the shutdown of the platform came as a disappointment for all the writers and newsletters held there.
"From January 18, 2023, it will no longer be possible to access your Revue account. On that date, Revue will shut down and all data will be deleted. This has been a hard decision because we know Revue has a passionate user base, made up of people like you."
As more profiles that feel like a threat to Elon Musk are getting banned, it is difficult to believe that this action was a mere coincidence. Let's take a look at the @ElonJet account, which scraped data about the movements of Elon's jet and tweeted every time it moved. Just before the ban, the account had tracked Musk taking a 48-minute flight from Oakland to Los Angeles. All after he publicly announced he wouldn't, in doing efforts to support free speech on the platform.
My commitment to free speech extends even to not banning the account following my plane, even though that is a direct personal safety risk

— Elon Musk (@elonmusk) November 7, 2022
As Revue shutdown, we advise you to take action before the data is deleted permanently. The platform is currently allowing its users to export all the data from their newsletters, including subscribers and past editions of the newsletter. You can export your Revue data after signing in here.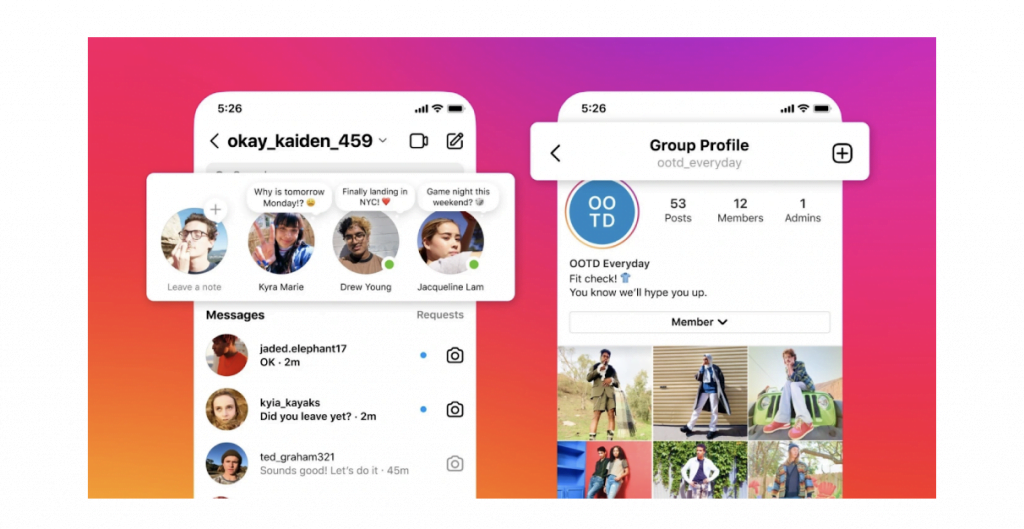 In order to help users stay in touch with their real-world friends, Instagram introduced a number of new features, among them the new Notes feature. The new addition threatens to become a direct competitor of Twitter.
Notes allow users to update friends with just text and emojis, adding a different format for social updates beyond images and videos.
Among all the new features being announced, Instagram Notes is perhaps the most interesting since it allows users to communicate with others using only text. Even though that sounds a lot like Twitter, the current implementation has a much different user interface.
The Instagram Notes function lets users leave notes by going to the top of their inbox, and then selecting the followers who follow them back (aka mutuals) or those in their "Close Friends" list. After that, they will type out the note itself using only 60 characters of text or emojis. For 24 hours, the note will appear at the top of friends' inboxes and replies will arrive as direct messages.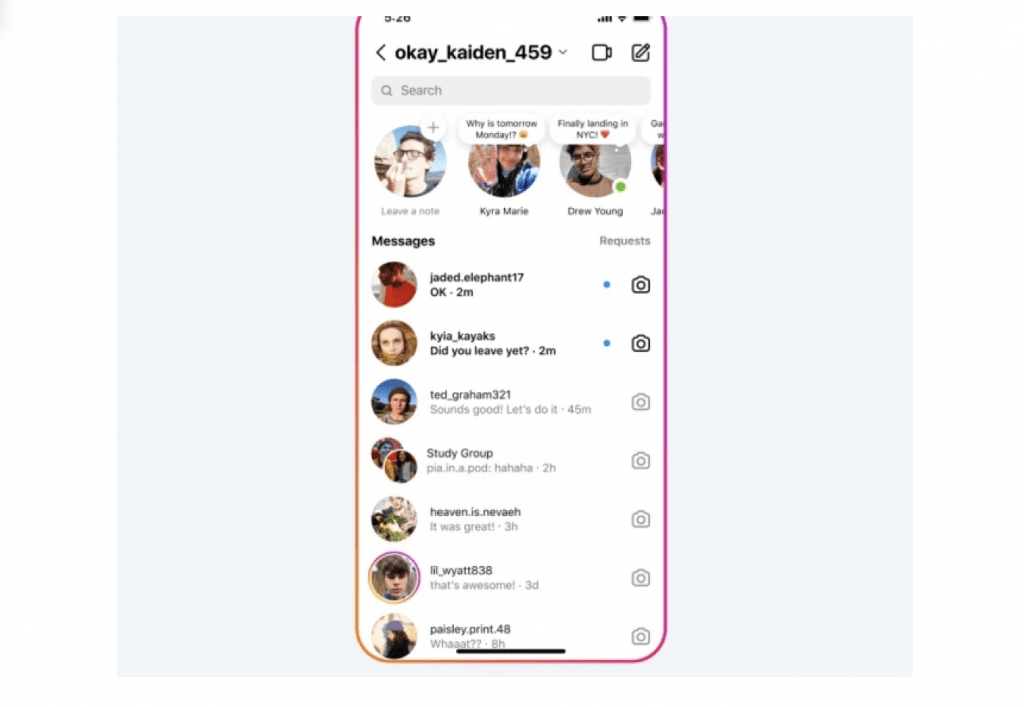 According to Instagram, people appreciated having a lightweight way to start conversations during testing. Could it also mean a lighter touch for brands to approach customers?
Although the format of Notes is different from Twitter's real-time feed, its use case may overlap with Twitter's, since the company describes the feature as a way for users to share "what they're up to" or ask for recommendations. Today, Twitter asks users for similar input. In the Twitter app, for example, you are asked to share "What's happening?" Like Notes, there is a limited amount of text you can type. (However, Elon Musk, the new owner of Twitter, has said it will grow substantially.)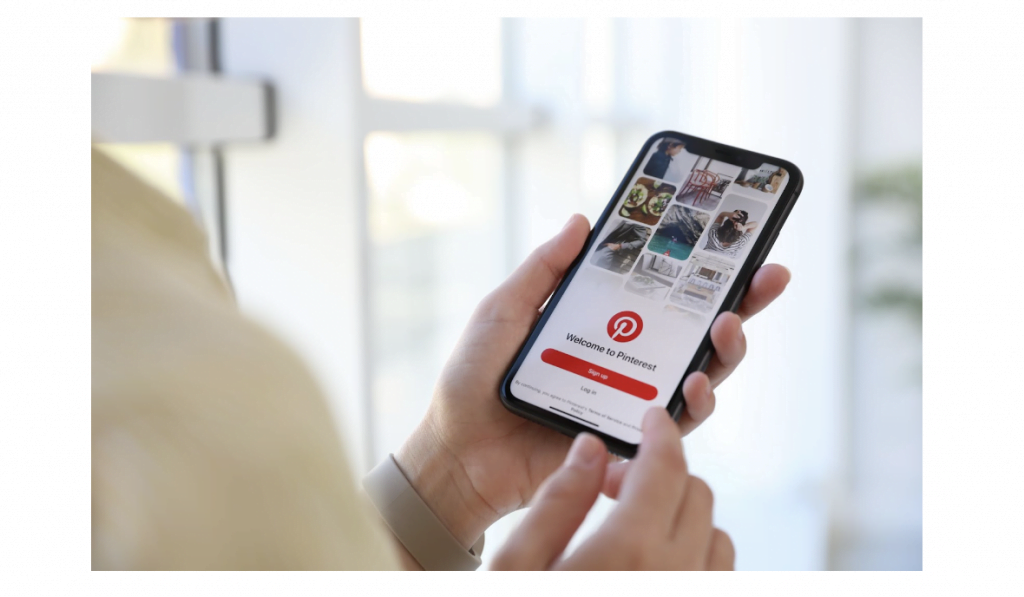 The creator rewards program was an effort to keep the content fresh and rotating within the platform. By using monthly prompts from Pinterest, creators were motivated to create content using the idea themes in video format in compensation for direct payments.
"The Creator Rewards program will end on November 30, 2022. To all the creators who participated, thank you for your partnership. We're committed to exploring more ways to help you find success on Pinterest, and we're looking forward to finding more opportunities to work together in 2023,"
Pinterest is closing the program "to focus on other creator programs and features." When Pinterest launched Creator Rewards last year, it announced a $20 million investment. The company also invested $1.2 million into its Creator Fund this year, which was launched last year with $500,000 in investment. As part of this program, the social network offers cash rewards and ad placements to help underrepresented creators.
By converting Idea Pins into ads, Pinterest is still running programs like the Creator Fund, "shoppable" Idea Pins, and paid partnerships.
Updates from Frizbit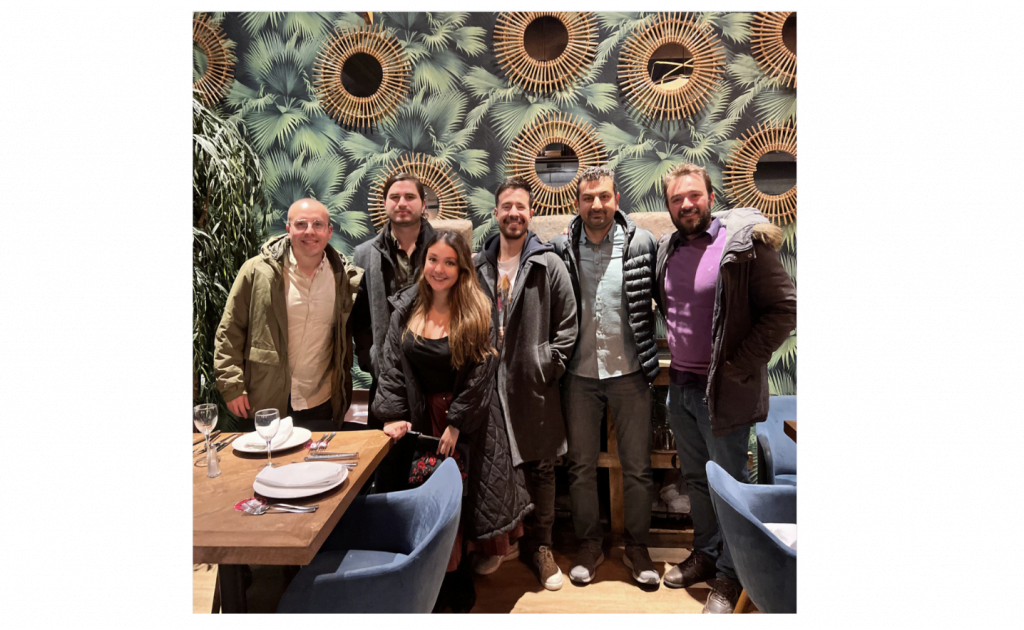 At Frizbit, we're all about the team.
We work hard every day to make sure that our clients get the best possible product and service, and our team is instrumental in making that happen. That's why, in December, we celebrated our annual holiday dinner with the Barcelona team. We went to one of the best rodizio in town and enjoyed good food with an even better company.
We hope you had a wonderful holiday season, and we wish you all the best for 2023 from all of us here at Frizbit.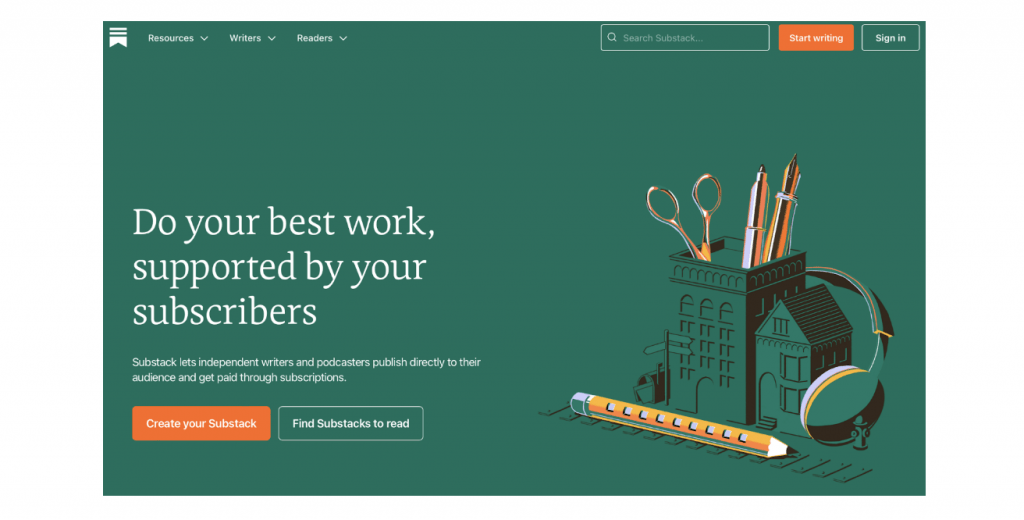 This is just a brief notice that our monthly newsletter is changing its virtual home from Revue, that as we mentioned earlier is shutting down, to Substack. This means no changes for you as a reader, and as usual, you will still receive our monthly newsletter with the latest Digital Marketing updates and insights.
We wanted to give you the heads-up as you might experience a new layout and platform. We are excited to see what 2023 is holding for us, but in the meanwhile, if you miss it, you can find our intake on the 15 trends for eCommerce in 2023.
You can access the previous editions and subscribe at this link.