Summer is mostly a slow-work season for most businesses, but it doesn't mean that changes and new dynamics aren't going on in the digital marketing landscape.
If you are experiencing less workload, it might be a good time to revise and adjust your marketing strategy with the latest updates. Marketing can be as amusing and effective as we want it to be.
So, are you ready to start off a great month ahead with the latest digital marketing updates?
We sure are! Let's dive into the content.
Digital Marketing News and Updates from July 2022
Content
Search Marketing Updates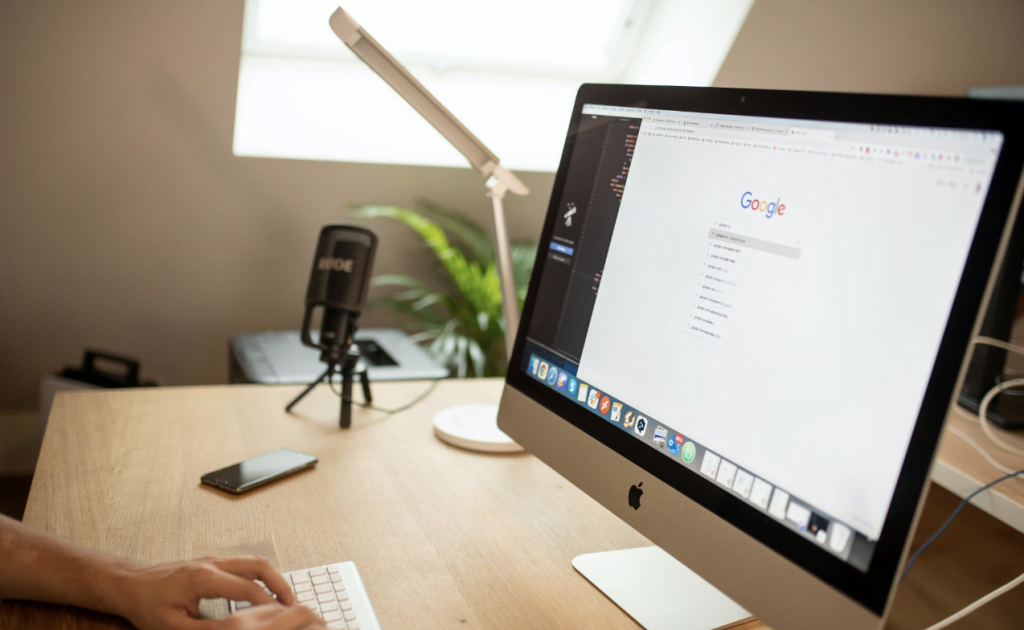 Google made an announcement in its Central Search documentation guiding users on how to use title tags for better rankings. No changes were introduced, but what's better than getting more clarity on this demanding topic?
If you work in the marketing field, you might be well aware of the relevance of the title tags and SEO as they display directly on the search results pages. 
Previously, there was a big confusion about the word "headline" that Google used in its previous guideline. The usage of this word caused a lot of confusion among users, as it wasn't clear whether Google was making reference to the HTML components (H1-H6) or the title of the page. 
Let's review some key changes: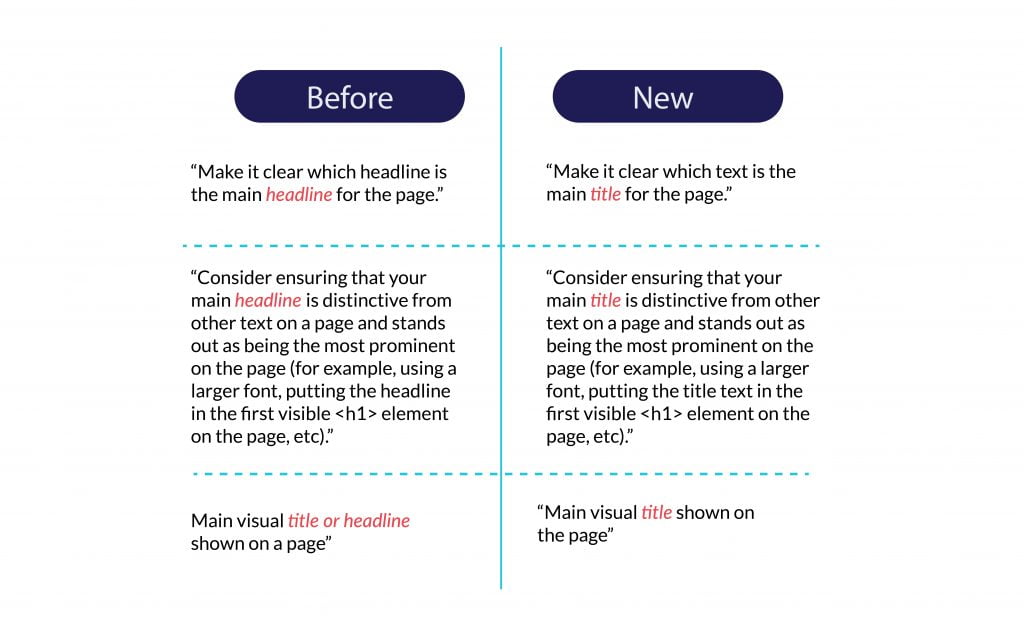 Title tags are essential for anyone trying to position their content in front of the right audience. As Google mentions, this piece of content is often the first one people see and use for deciding whether they want to visit a website or not.
We are certain this renewed, and clarified documentation will be of good use. Hooray Google! 
If you run an eCommerce business, then this news is just right for you. Google recently published a video on its official YouTube channel sharing six tips for enhancing searchability. 
Standing out from other sites is often one of the main pain points for eCommerce sites. In its video, Google suggested three main pillars to pivot your content strategy:
Use visual resources to engage the customers with your product

Display prices and availability, so it is easier for users to compare sellers

Get social proof that increases trustability
Now, let's dive into the six pieces of advice Google announced to be eligible for special presentations in the search results.
Pay close attention to how you are writing the Title Tag, so Google doesn't overwrite it.

Include high-quality images to ease the decision purchase process.

Structured data helps Google better classify websites and makes them eligible to be displayed as rich results. Make sure your product has the essentials: Product title, description, images, ratings, price, and availability.

Be transparent with your pricing. If dropping prices and availability might incur in the product page to be eligible for a special price drop presentation in the search results.

Identify products that you sell with product identifiers, such as the GTIN identifiers. Applying this advice increases the chances for a product to make it eligible for listings like the carousels.

Make the best out of the Google Business Profile. If your business also moves into the offline space, this is a must for your business.
Increasing your chances of being eligible for special listings was never so accessible to everyone. Make sure to implement the given tips by Google to make the best out of this online tool.
Today we released the July 2022 product reviews update. We'll update our ranking release history page when the rollout is complete: https://t.co/sQ5COfdNcb

— Google Search Central (@googlesearchc) July 27, 2022
Social proof has never earned so much relevance for business as it has today. A good review might boost your sales and even get you sold out. On the other hand, what can a bad review do to your business? The harm is unimaginable.
If that's the latter is your case, keep on reading because there are still chances to improve in the ranking lists.
In July 2022, Google confirmed their new product update – part of the fourth series of updates – targeting low qualities reviews has rolled out. This update will be ongoing for three weeks, starting out on July 27th.
What are the new updates for search rankings?
The new update includes a change in its algorithm, which is designed to reward reviews that truly stands from a point of view instead of just showing descriptive information.
Google is now looking out for the reviews, and they want to see they are transparent, that the product has indeed been tested before, and that it is real.
How does this affect you? If you are a website that has reviews on its product page, focus on giving incentives to create user-generated content. Rewriting the content that already exists on the web won't make it anymore. Google is prioritizing reviews that can truly help to build a more trustworthy online space.
Some of the elements that reviews can include are original photos, specifics about the usage benefits of the products, and comparisons, among others.
If you are interested in learning more about this update, see the developer's Google page.
Marketing Tech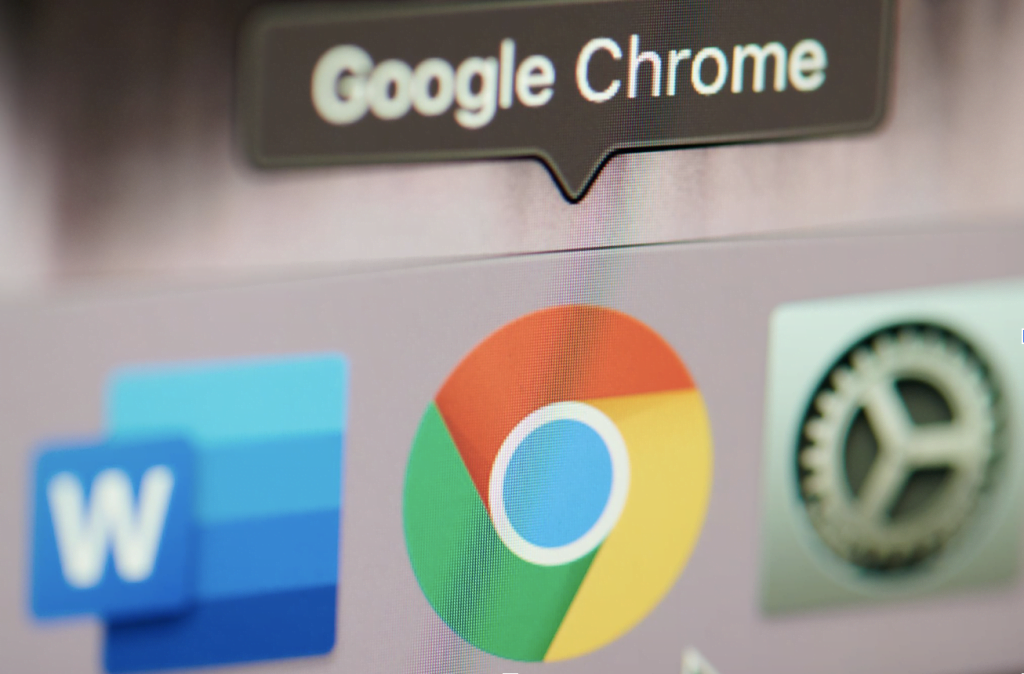 Google Chrome / Pexels
Third-party cookies have been a trendy topic this year. At first, the online world trembled with the announcement of the cookieless era approaching soon. Many platforms started preparing for it to be still able to provide businesses with aligned retargeting solutions. So, you've been there, informed yourself properly, done your part, prepared your cookieless strategies, but when is this so-called cookieless era coming along?
The original announcement indicated that the cookieless era would start by 2022, and back then, it got pushed back to 2023. We get it, life happens, and perhaps they needed a bit more of time to readjust this large update. Now, six months away from the fearly date, Google announced on the company blog that they are postponing it and phasing them out in 2024.  Hmm, Google? What's going on here?
What's the main reason behind this new extension?
Google is still testing out its Privacy Sandbox initiative -the new solution for delivering retargeted ads in a more conscious way.
The Vice President of Google's Privacy Sandbox stated:
"The most consistent feedback we've received is the need for more time to evaluate and test the new Privacy Sandbox technologies before deprecating third-party cookies in Chrome…

This deliberate approach to transitioning from third-party cookies ensures that the web can continue to thrive, without relying on cross-site tracking identifiers or covert techniques like fingerprinting."
It almost seems as if despite this new regulation, Google is still having in mind not to affect the large number of businesses relying on cookies to thrive their businesses. The current testing phase has been ongoing for a few months. However, testers, developers, and marketers agree that it is still far from being efficient and ready.
How can this update benefit you?
The good news is that now Google is considering performing a gradual transition from third-party cookies to implementing the Privacy Sandbox settings. A trial version of the Privacy Sandbox API is currently available to developers. Starting from August, the API, and trial phase, will be available to millions of people globally.
What's our advice?
Despite the new extension and delay in the roll-out, the change is imminent. We advise you to stay ahead of the game and start implementing cookieless strategies in your digital marketing approach. The sooner your business and company adapts, the sooner you will be able to get results. 
If you are interested in testing out digital marketing strategies using first-party cookies, you can apply for a demo trial at Frizbit here.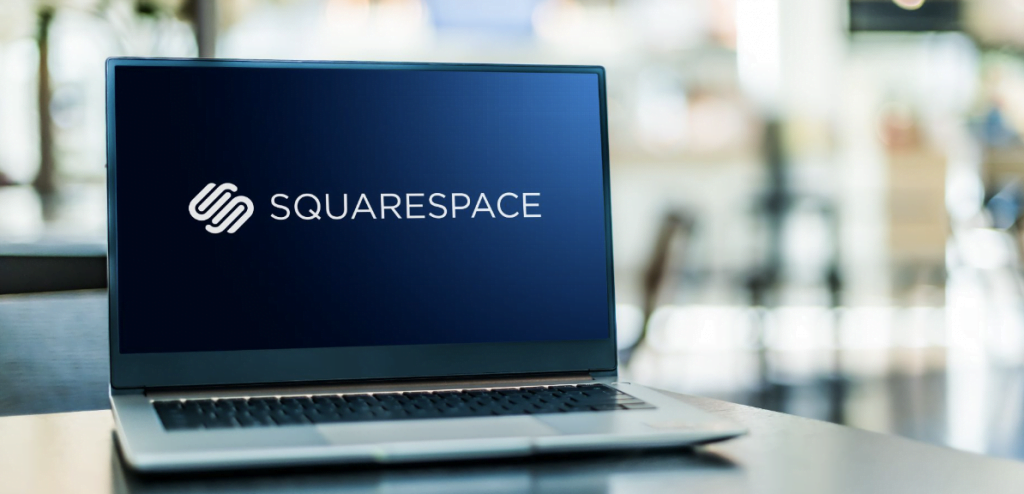 The website design platform is doing efforts to stay up in its game with other competitors such as WordPress or Showit. This month, they started rolling out the controversial Fluid Engine tool available for Squarespace 7.1 version.
Squarespace has been known as a platform that does offer many possibilities, from a blog to even offering an eCommerce set-up for business owners. However, many users were experiencing that if they did not have coding experience, the platform, as useful as it was, wouldn't make the cut from a design perspective.
On the other hand, Showit has been gaining traction of users with its easy-use web editor with a completely free motion range.
What's included in this new Fluid Engine update?
Squarespace users will be able to:
Design a separate page for the mobile version.
Enjoy an improved drag-and-drop editor experience

Create dynamic layouts, easing the need for coding
As the CEO and Co-founder of Squarespace,  Anthony Casalena mentioned on the company blog:
"Fluid Engine provides our customers with maximum freedom to easily play with, experiment, and stretch creative limits through an unrestricted canvas, which is guided by an advanced smart grid. Regardless of how you experiment with Fluid Engine, our guidelines and design system will ensure that your website looks good no matter what. "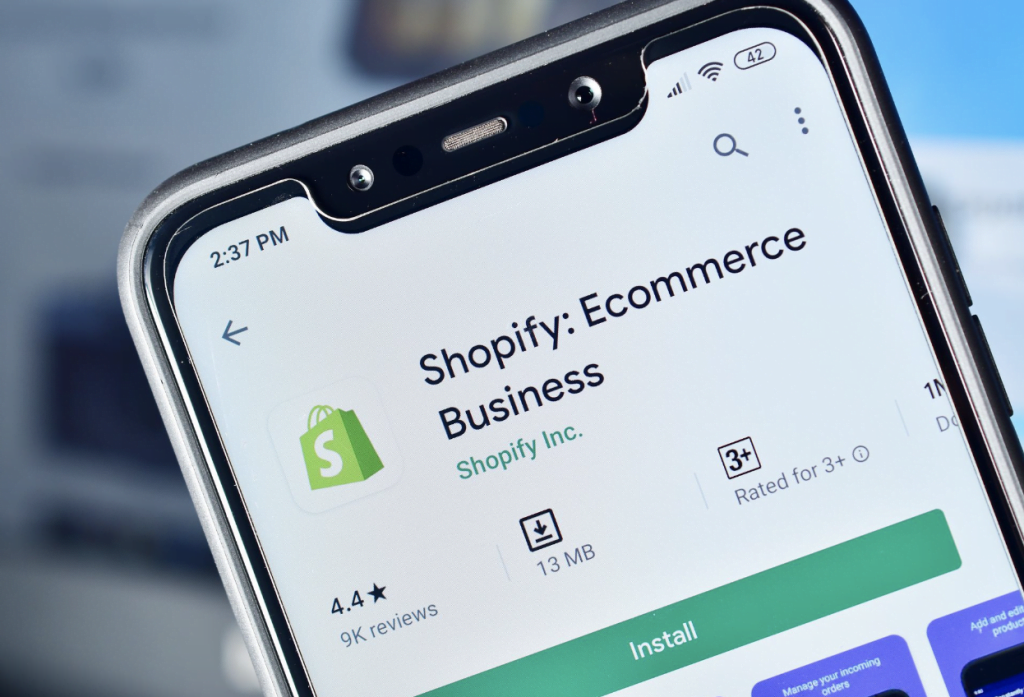 Shopify has partnered with YouTube to bring online shopping to a whole new level. The two leading platforms are joining forces to give merchants and creators more ways to tell their brand stories and successfully sell more authentically.
Shimona Mehta, Managing Director, Shopify referred to these new partnerships on the company blog:
"YouTube has been integral in building the creator economy over the past decade. Shopify has helped millions of merchants quickly start, run, grow, and manage storefronts. By partnering together, we're accelerating the next evolution of social commerce. Giving creators and merchants more ways to sustainably monetise and build successful businesses, while still authentically connecting fans and buyers."
How can this new partnership benefit you?
Shopify merchants use YouTube to promote and sell their product offerings in three ways:
YouTube Live: Merchants can tag and pin products at specific frames during a livestream. Picture-in-picture playback offers the possibility, so consumers can keep watching while they check out.

Store tab: A new tab will be added to a merchant's YouTube channel, acting as a product listing to their entire products or selection of them

On-demand videos: Merchants can show a curated list of products on a product shelf below on-demand videos.
With this update, merchants will be able to seamlessly integrate their online stores into the leading content video platform. This results in being able to reach +2billion monthly logged-in users.
How the future of eCommerce shopping will change? We can't predict much. However, one thing is certain, and it is that the C2C era is here to stay. Authentically engaging with customers is a necessity for any online business. 
Social Media Marketing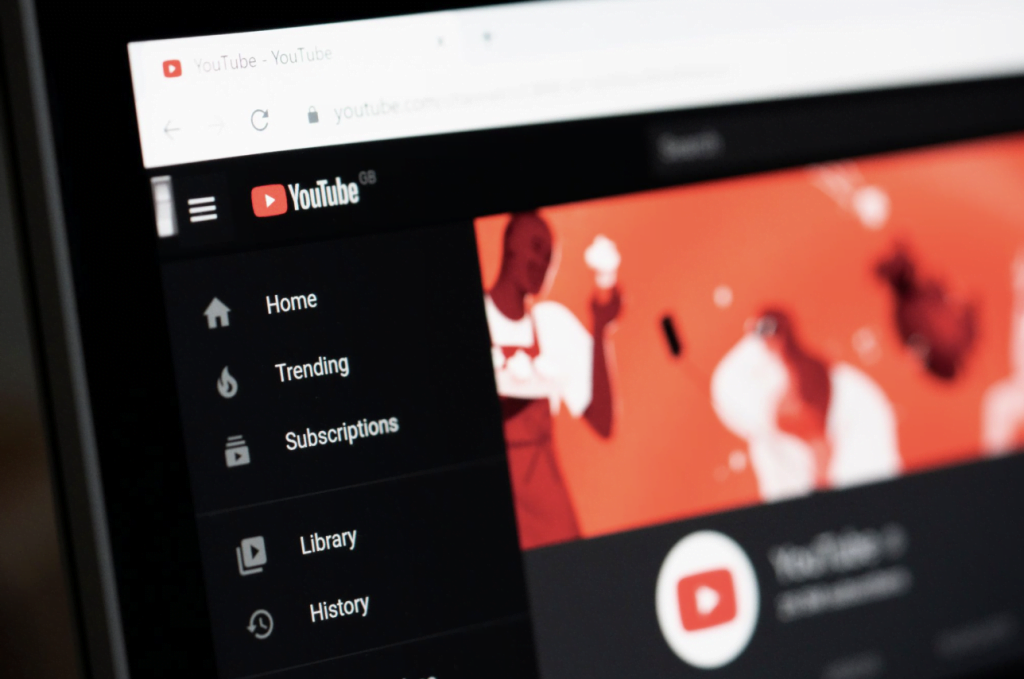 The newest format Shorts in YouTube is bringing lots of conversations to the table. Creators are experiencing confusion as it hasn't been clear how the algorithm works.
Luckily, in July, the video content platform demystified the Shorts algorithm in a Q&A video that addressed several of the most common questions creators had regarding this new format.
The main questions and topics were:
What's the impact of publishing both long and short content formats under the same channel

Whether it was advisable to separate the Shorts from the long-form video

If the engagement of the Shorts format has any impact on the longer-form videos
The key takeaways:
Could Shorts hurt long-form video channels?
YouTube indicated that it represents no harm to your channel engagement. They affirm the demand for shorter form videos is here to stay. Hence, introducing the Shorts formats can actually help to boost channel growth.
Will YouTube recommend long-form videos if Shorts are part of the strategy?
The short answer is no. Both algorithms work independently of each other. This means that, in the same way that Shorts doesn't hurt long-term video engagement, it doesn't have either a positive impact on boosting long-term video recommendations. 
YouTube explains that the main reason behind this behavioural pattern is that users that might prefer shorter videos might not be keen on longer formats, and vice versa.
Should we create separate channels for Shorts and long-form videos?
Although the company doesn't state mixing both formats can represent a real problem, they do suggest creating separate channels. The reasoning is simple: create the right content format for the right audience.
As a YouTube representative states:

"Try to group your channels around similar audiences who enjoy the same or similar content. Separate them out when your viewers have totally different interests… If you start building up different audiences with different interests, then consider making a separate channel."
How many Shorts do I have to publish before the algorithm starts recommending the content?
The company stated that there isn't an exact number for Shorts to start being recommended. Actually, they mention even the first Short can appear in the suggested videos. 
They clarified that the algorithm for Shorts works similarly to other short-form videos. This means that if your audience shows a preference for the video, it will reach more people. The engagement, as we know, is built over time, and here is no different.
As is usual now,
Adam Mosseri
, the Head of Instagram, announced the latest update about the video format content on the platform.



View this post on Instagram
In the post, Mosseri clearly announces that the king form content of the platform will now be reels. Does that mean that other formats, such as the IGTV's are disappearing? 
This is also not the first time the platform has done this kind of merge. However, with all the dramatic changes Instagram is trying to implement and with the controversy around the format of the reels, a dramatic response was expected.
Back in 2021, Instagram merged the feed videos with the IGTV videos into Instagram Videos. With Carrousels and single posts, we experienced a similar action, with a merge resulting in static posts. Now, did it mean that any of these formats is fully gone? The answer is no, mostly all these changes have had an impact on the app layout, but not on how it functions.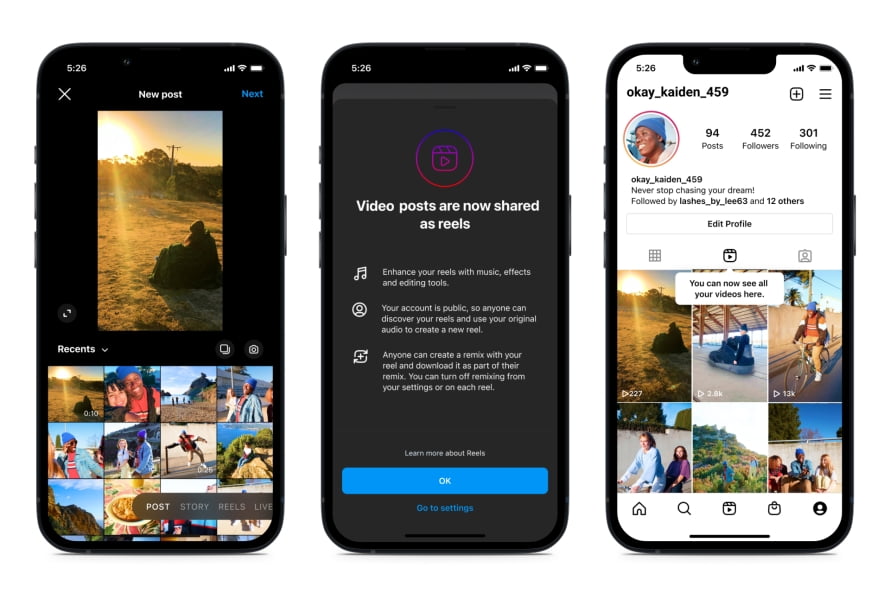 The new update is merely a consequence of Instagram replying to the counterpart actions coming from TikTok and Shorts from YouTube. Does it mean long-form videos can't be published from now on?
According to the company, "new video posts shorter than 15 minutes will be shared as Reels."
Ultimately, this means that all video formats will be gathered under the same tab and name. However, it doesn't mean that the option of nurturing your audience with longer-form videos will completely disappear. Actually, it might have a more positive effect given that the IGTVs – that were stuck in your account – now can actually reach a broader active audience.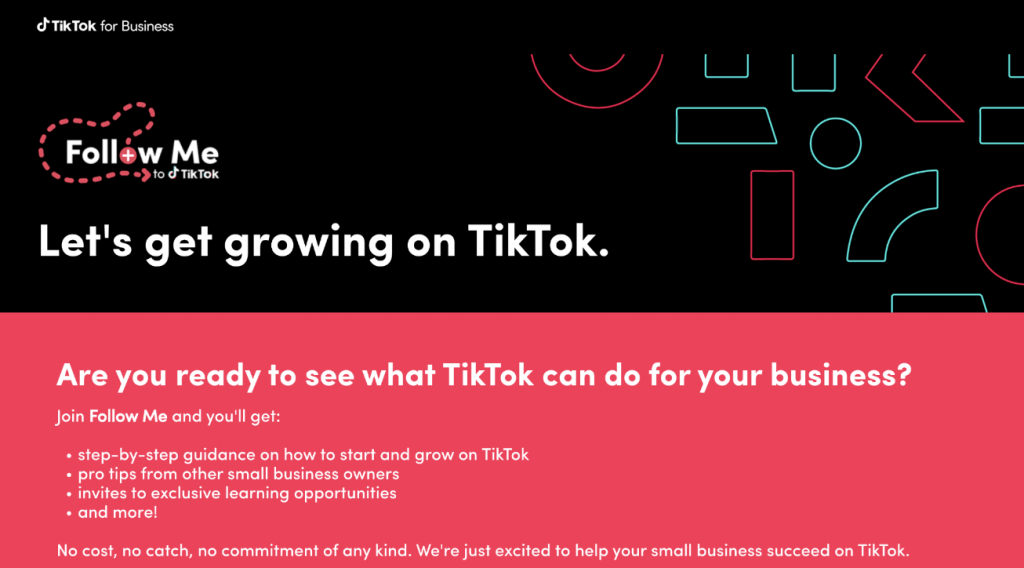 Earlier in July, TikTok announced its new initiative to help small and medium businesses to thrive in real sales and results through the power of storytelling on their platform. 
"Follow Me" it's a 6-week multichannel educational programme to provide small and medium business owners with the right tools to build a strong community and drive real-world results.
Smaller businesses and entrepreneurs have founded TikTok a fun and easy way to connect with their audiences, build a loyal fanbase and ultimately drive more sales aligned to the new C2C era.
As TikTok explains in their blog:
"We created the Follow Me experience to empower more small businesses to dive into TikTok, so that they can also share their story with the TikTok community and reach their goals."
The "Follow Me" programme will include:
Different learning roadmaps based on the goals and visitors

6-week email series to outline the essential steps to run a TikTok campaign

A how-to-guide for integrating their brand's story into their videos

A guide for setting up a free Business Account

Access to the Creative Center

Insights from the Ads Manager and promotion features 
As more entrepreneurs and small businesses integrate digital content strategies, this certainly seems like a winning action from TikTok to give back to their users and community. 
About Frizbit
The Dream Tech-Stack roundtable is over, and we are proud to announce it was a success. 
During the event, we discussed the trends, industry changes, consumer patterns and behaviours within the eCommerce industry.
For this roundtable, we wanted to create a more enriching experience for the attendees, which is why we brought together two other marketing tech automation startups: Vidjet and Spitche, with their corresponding CEOs and co-founders Baptiste Nicolas and Kevin Markowski. Representing Frizbit, we had our CEO and co-founder Ata Gür on the stage. 
Did you miss out on our latest roundtable or want to grasp the key insights and learnings? You can find a full article disclosing the key takeaways from this lively discussion panel.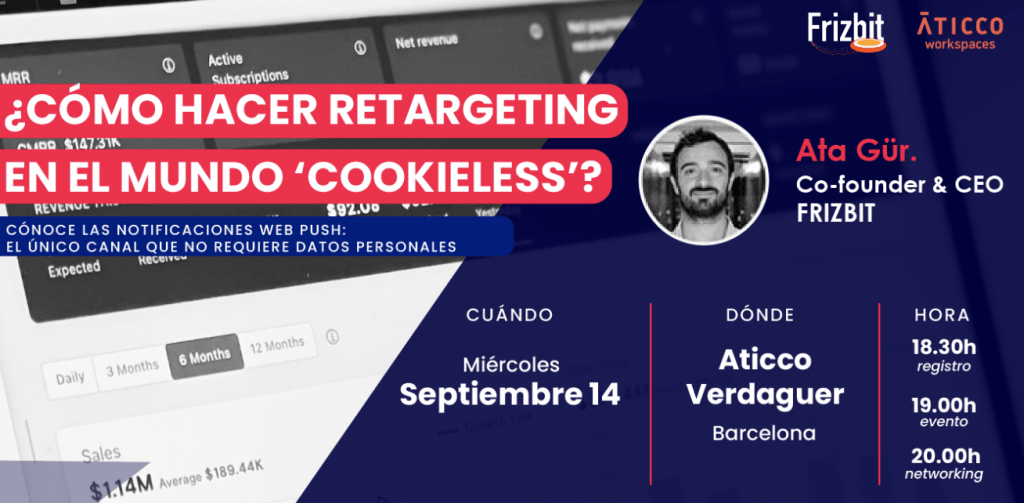 It's no secret that the future of retargeting as we know it is at risk. That's why we have created this workshop, where you will learn everything you need to know about web push notifications and how to do retargeting in a 'cookieless era",
During the event, you will learn what these types of alerts really are, and you will discover everything they can do for your e-Commerce to bring your customers back. 
In addition, you will explore this channel which, besides being innovative, is aligned with the new data privacy restrictions and third-party cookie limitations that will come into force by 2024.
Of course, after-work, and networking could not be missing in this workshop, so besides learning about best practices and tips to implement them, you will also be invited to enjoy some free beers on a nice terrace in Barcelona.