The marketing insight and news from November are here! As we head into the last month of the year, there has been a clear trend for a new channel for eCommerce powered by interaction and emotion. Any clue of what we might be talking about?
During this month, the topic of social media as a new eCommerce channel was definitely relevant. Both giants TikTok and YouTube shorts are taking the leap in this field. Could it be too much of a coincidence that channels with similar content types are trying to incorporate a direct sales experience into their customer journeys?
Keep on reading to find out more about this new trend and, of course, about the other search marketing, tech marketing, social media news and updates from Frizbit.
Digital Marketing News and Updates from November 2022
CONTENT
Search Marketing Updates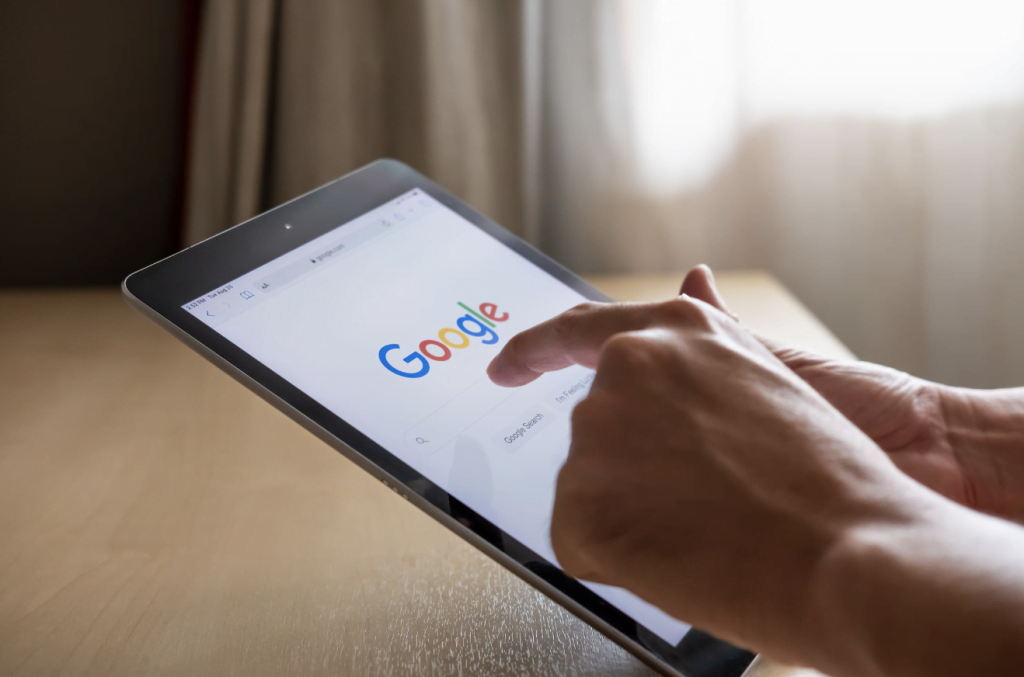 Source: Adobe Stock
Good news from Google, just in time before the end of the year! Get ready to readjust your SEO strategy as the company has rolled out the ultimate guide to understanding the current ranking system and discarding old practices.
In the new ranking guide, Google explains which ranking systems it uses to rank search results as well as introduces new terminology, such as highlighting the difference between "ranking systems" and "ranking updates". In this case, the word "system" stands for a constant concept that is always functioning. And on the other hand, "updates" stands for a one-time specific change to the ranking systems.
With that being said, we will go first through some of the current ranking systems in alphabetical order.
BERT:

Short for Bidirectional Encoder Representations from Transformers. It allows Google to understand different combinations of words to create different meanings and intent.

Exact domain system:

It ensures that Google doesn't give higher punctuation to websites with domain names that exactly match a query.

Helpful content system:

A system developed to rank better content created to add value rather than content created to gain or increase traffic.

Neural matching:

A system that aims to ensure Google understands representations of concepts of queries and pages to match them accordingly.

Reliable information systems:

It ensures that reliable information is shown by elevating authoritative pages, demoting low-quality content, and rewarding quality journalism.
Now let's move to the retired Google Ranking systems.
Hummingbird

: Rolled out in 2013, it represented a significant improvement in Google's rankings system.

Mobile-friendly ranking system:

It preferred the content rendered specifically for mobile experiences. It has since been incorporated into Google's page experience system.

Panda system:

Introduced in 2011, this system preferred high-quality content and original content. It is now part of Google's core ranking system in 2015.

Secure sites system:

Introduced in 2014, this system preferred websites secured with HTTPS. It is now part of the page experience system.
With this update, Google isn't implying those older ranking systems, such as page speed, rewarding original content, or secure navigation, are obsolete. On the contrary, Google has transformed most of the retired rankings to be part of their essential needs to be met through their core ranking system or Google's page experience. This ultimately means that meeting these requirements is no longer optional, but a must when creating content to improve the search experience of the users.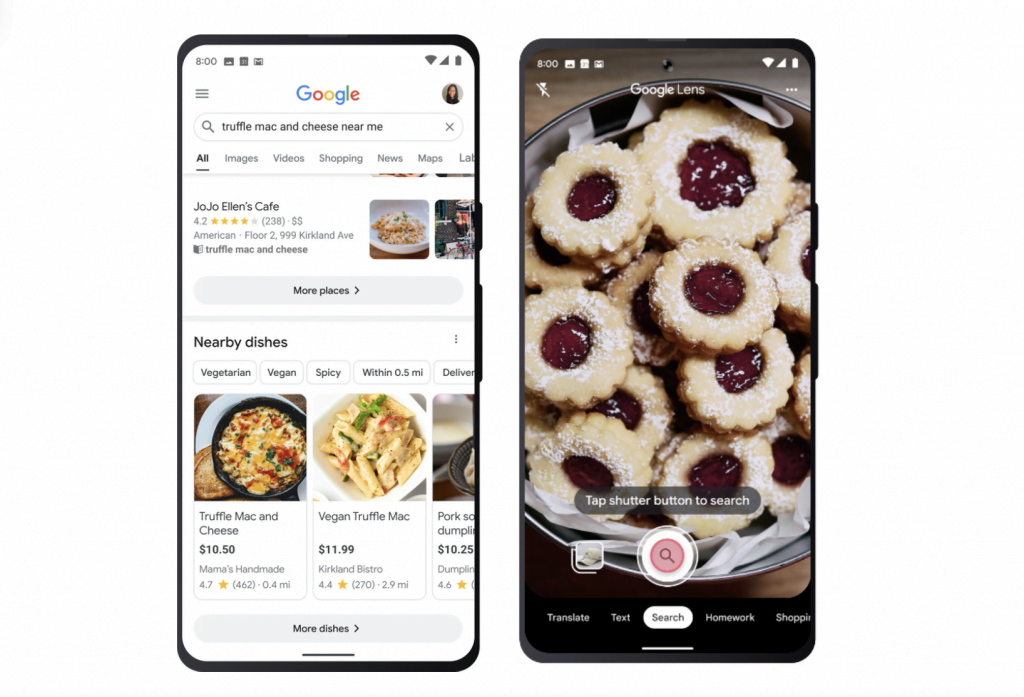 Source: Google Blog
The time has come, and Google is finally rolling out the local search features that were briefly introduced earlier this year. We believe the timing couldn't be better as well, as it can increase the positive impact for local businesses during the holiday season.
As a local business in the hospitality industry, this update brings to life the feature of searching a restaurant by dish, as well as incorporating new search capabilities built into Google Maps Live view. This means having a possible increase in both visibility and reach results.
If you own a local store, keep on reading to find out the new functionalities available to elevate your search possibilities.
Live view search:

For the moment, it is only available for London, New York, Paris, San Francisco, Los Angeles and Tokyo on Android and iOS. This feature allows you to find information around you through the lens of your camera. Information includes if a business is open, how busy it is, star rating and even price range.

Search restaurants by dish:

In the case of restaurants, this update brings up two ways of being found. Restaurants can be found by either the user manually typing their desired dish or conducting a visual search through Google Lens.

Accessibility search:

Available worldwide, now users can search in Google Maps for wheelchair-accessible, stair-free places.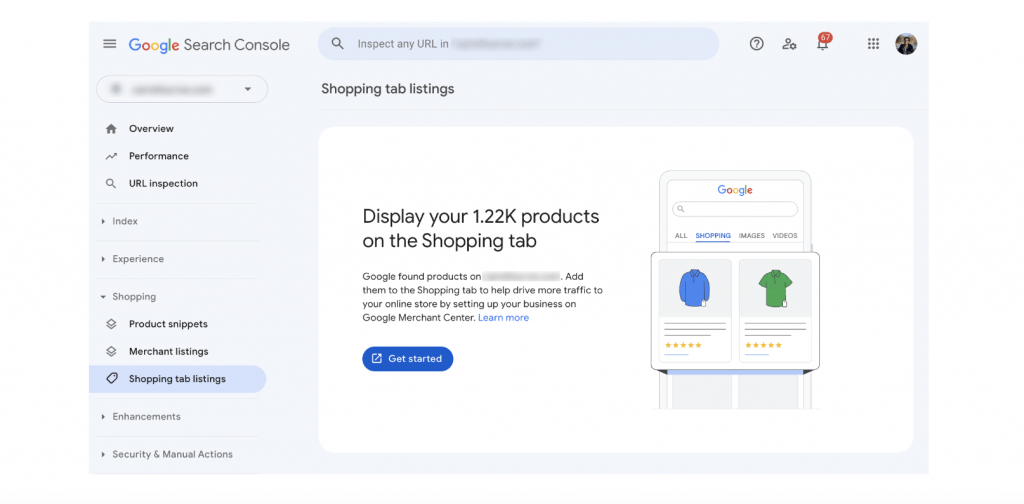 Source: Google Blog
With the goal in mind of supporting merchants to achieve growth, Google Search Console is introducing the new Shopping tab listings. This new feature aims to help online store owners to showcase their products with ease on the shopping tab on Google.
Through merchant listing reports and product structured data, among other features, Search Console is making it easier for merchants to display their products across Google. The company is then helping merchants drive more traffic to their online stores and connect with customers who already have a need/search in mind.
With this update, merchants can easily create a Merchant Center account and ease the process of having to re-verify the website ownership or submitting a product feed. All that is required from you as a business owner is to keep the product structured data up-to-date. The company hopes that speeding up processes will get products quickly on the Shopping tab on Google.
The roll-out will be deployed gradually and only to eligible businesses.
Marketing Tech

Source: Adobe Stock
One of the most remarkable CRM platforms: Hubspot, meets productivity with ClickUp. This partnership aims to help customers create more efficient processes and workflows while collaborating across multiple team members.
Yamini Rangan, CEO at HubSpot, mentioned:
"Building deeper relationships with customers starts with having a team that's aligned and working together towards creating a better customer experience. That's why I'm so thrilled about our partnership with ClickUp, the power of HubSpot + ClickUp enables growing companies to create strong connections at every point in the buyer journey."
How will ClickUp contribute to Hubspot?
The productivity app enables teams to achieve their deadlines and goals by creating a seamless and collaborative experience that ultimately reflects delightful experiences for its customers. It will be achieved through:
Two-way-sync between ClickUp and HubSpot.

This creates more efficiency in teams as it saves time on some manual tasks, therefore accelerating the customer success workflow.

Seamless Automations:

By collaborating, if a project needs to be handed off, now it can be done automatically while ensuring the best experience for the users. Also, stakeholders will get to know the status of the project at all times.

Special deals for Users:

If you are a client of either of the platforms, you can enjoy a 20% discount on the previously unused software during implementation.
We believe that by joining forces, the results will be a game-changer for creating powerful results in the experiences for both the front-end and back-end parts when managing and delivering different projects.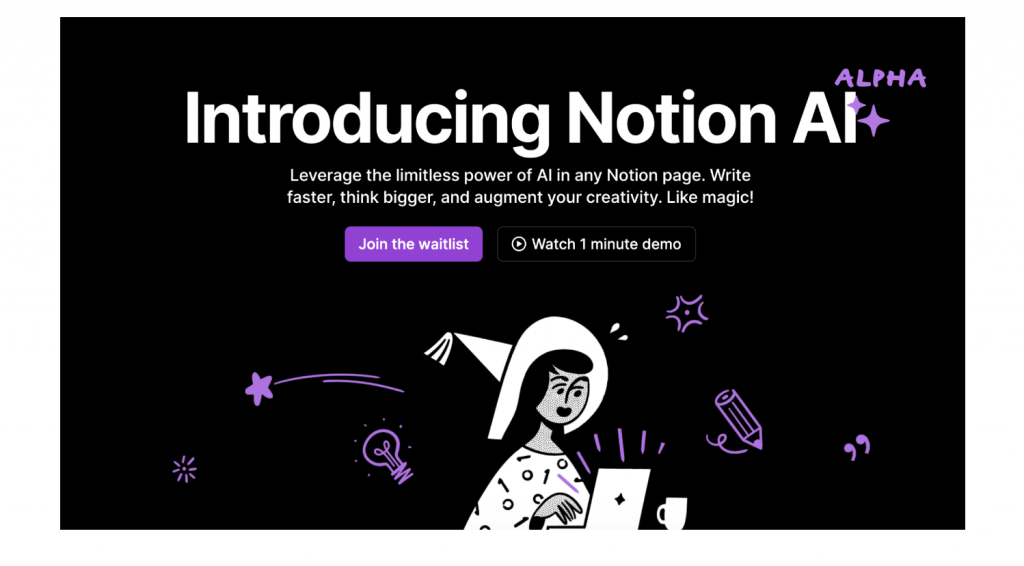 Source: Notion AI
Recently, Notion has been the number one tool for productivity, planning, and organization. From simple planning to complex tracking, Notion has become the platform to do-it-all in one place.
In its most recent update, the company has announced that now the tool is putting all its efforts into developing what seems to be the most dynamic and powerful writing artificial intelligence assistant.
They state that its development is able to generate any type of content. What can you achieve?
Blog post:

Write the page title, and Notion AI will do the rest

Press release:

Become an expert in PR.

Poem:

Inspired by the Japanese haiku, Notion AI promises to write poems about all topics

Meeting Agenda

: Provide a topic, and Notion AI will outline the agenda

Job Description:

You only need to add the basic requirements

Pros and Cons list:

Consider and evaluate different scenarios

Social media posts:

The tool provides specific copy for different channels while providing multiple options.

Sales emails:

It can help you to be persuasive and increase your revenue

Outline:

Create structures while staying in your creative flow.
Besides generating any type of content, the tool has also announced its great capabilities to work as an editor by translating in real-time, summarizing and fixing grammar and spelling.
As Ivan Zhao mentions:
"For many users in this space, it solves the cold start problem. And even more than that, it saves time." Notion AI won't write you a publishable blog post, but it can help you skip the crappy first draft phase and go straight into improving and polishing."
Zhao also envisions Notion, further than a mere writing assistance tool. As he describes it, the platform already has the potential to be able to answer questions and act as a knowledge database. Could it be the next Google, powered with AI and productivity tools?
The alpha private version started rolling out in mid-November and will gradually release to more users on a waitlist basis.
Social Media Marketing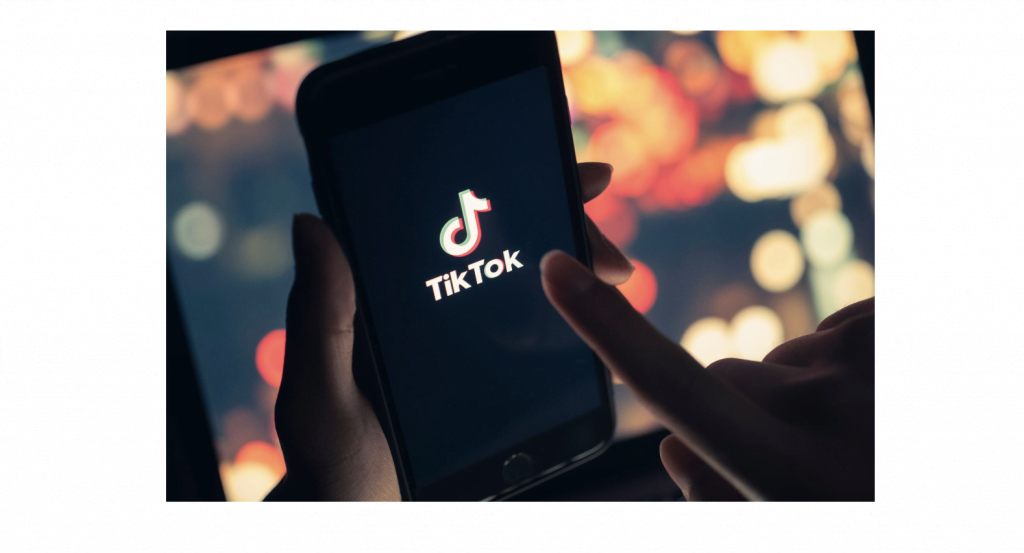 Source: Adobe Stock
TikTok keeps being controversial, as now the social media platform has decided to broaden its lists of competitors and enter the eCommerce and ads space, competing directly with one of the biggest retailers: Amazon.
Having said this, TikTok is rolling out its shop feature in the United States. For the time being, the feature is only available to a limited number of merchants that have been invited to test the social commerce solution.
TikTok is slowly building fulfilment centres in the US, which might indicate that the platform is serious about making it big in the social commerce space. With this, TikTok has also established the benefits that brands are entitled to by selling on the platform:
A built-in payment system that creates a streamlined customer experience to buy products

A rich user base that connects merchants with potential customers in a more trusted space

An algorithm designed to match brands and content with users who find it relevant, which means that products will be visible to people who are most likely to buy.
This new approach isn't surprising, as TikTok knows the potential it has, the growth it has achieved through the years, and the capabilities of its algorithm that connect people with their interests. This makes it the perfect space for promoting online shopping dynamics.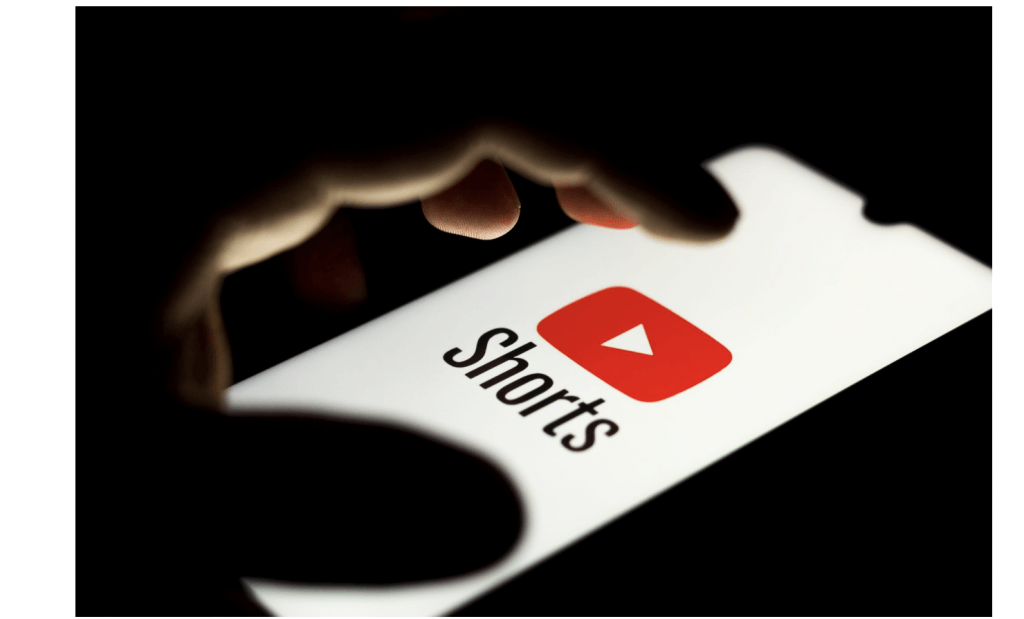 Source: Deposit Photos
Following up with the new social media eCommerce selling trend, Shorts from YouTube is adding shopping functionalities to this format. The shopping features allow users to purchase products while scrolling through the app.
Is it available to everyone yet? Unfortunately, it isn't. For the time being, it is being rolled out only to eligible creators in the United States, who are able to tag products of their own shops.
Who can shop, then? Viewers in the United States, India, Brazil, Canada, and Australia. YouTube has stated that it plans to continue expanding its shopping features to more creators and countries in the future.
The eCommerce social news doesn't stop here. YouTube is also experimenting with an affiliate program, in which creators can earn a commission for products they recommend through their content, both regular and Shorts formats.
As the company stated:
"We firmly believe YouTube is the best place for creators to build a business, and shopping is a piece of that"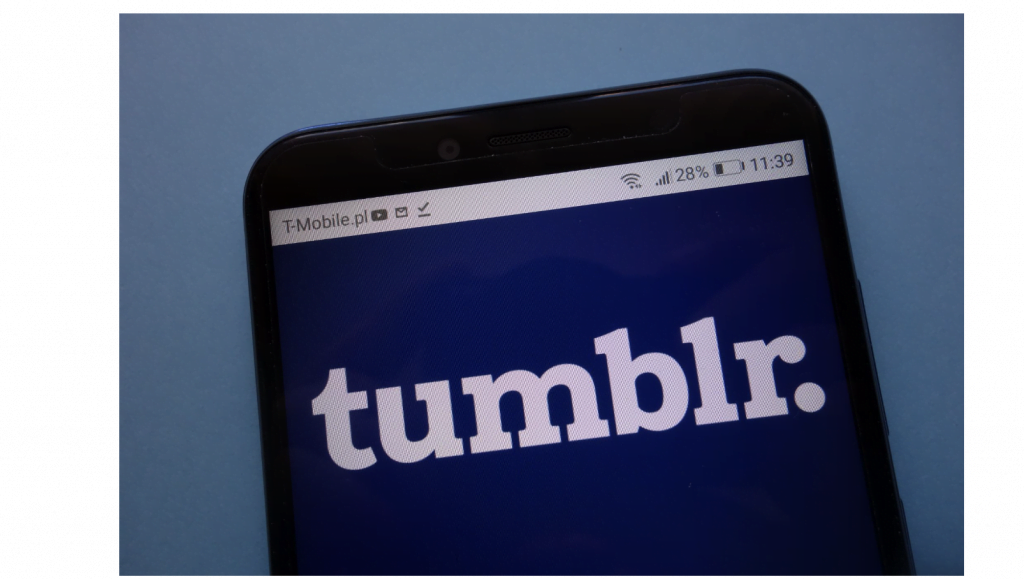 Source: Deposit Photos
Tumblr is back, and although its interface hasn't changed in more than 10 years, they have understood what it is that its audience wants to get from them, and they are not holding back.
In times when we are overwhelmed by how the algorithm is trying to work on other platforms, Tumblr still works with a reverse chronological feed, you see only what you've followed, there's no pressure and feels absolutely free.
Tumblr invites users to post freely, diversely, and as creatively as they'd like to. Currently, there are 135 million monthly users who are enjoying the freedom and feeling relief from traditional social media channels.
With this rapid resurge, how can marketers take advantage of Tumblr?
Although the social media platform might not be suitable for every brand, here are our takeaways for you to audit if your brand is a good match.
Tumblr is defined by its culture, not its content type.

Understand its chaotic nature and use it to your benefit

Be open to a less structured way of selling

Organic marketing is everything, making your user really see more of your posts

Be authentic and content relevant
We are sure Tumblr isn't for every business, but if your industry fits into this platform, we encourage you to take the leap. Connecting with customers has been one of the biggest pillars of eCommerce this year. It's a natural and organic way of functioning, making it perfect for brands to show authenticity.
Updates from Frizbit
From November 1st to November 4th, Frizbit attended one of the most claimed events, WebSummit, in which +2000 companies redefining the global tech industry gathered in just one place.
Representing Frizbit, our co-founder & CEO, Ata and our business developer for Spain, Oscar, let the participants at the Summit learn more about Frizbit and how we can help bring your customers back through cookieless remarketing strategies.
From the Frizbit team, we are deeply thankful to Eureka for the opportunity of participating in the startup Alpha track this year under the category Advertisement, content & marketing.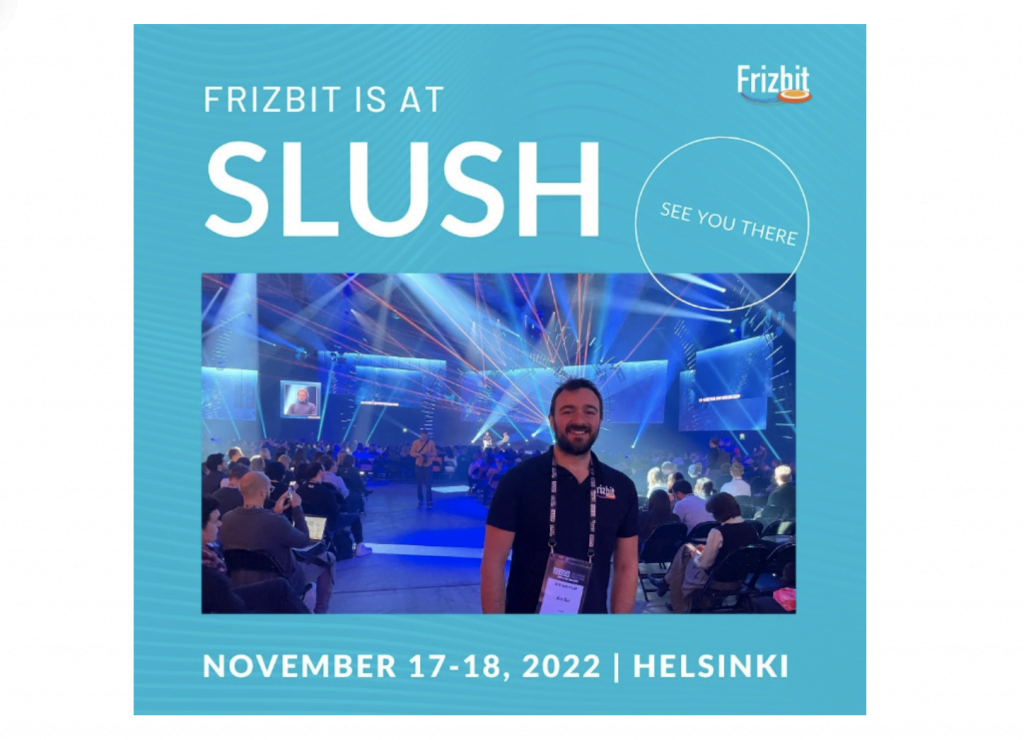 November was a pretty dynamic month, and Frizbit travelled all the way to Helsinki for this.
In this case, our CEO & Co-founder, Ata Gur was at Slush 2022, representing our AI-based SaaS startup Frizbit and our solution helping the e-commerce industry to bring customers back, revolutionising retargeting without ads or third-party cookies.
The event was a great opportunity for connecting startups with relevant potential stakeholders or even just other startups, their unique solutions and proposal. Thanks to ACCIO for the opportunity to join their delegation as a part of the selected Catalan startups.
It was a great opportunity to connect, inspire, and be inspired!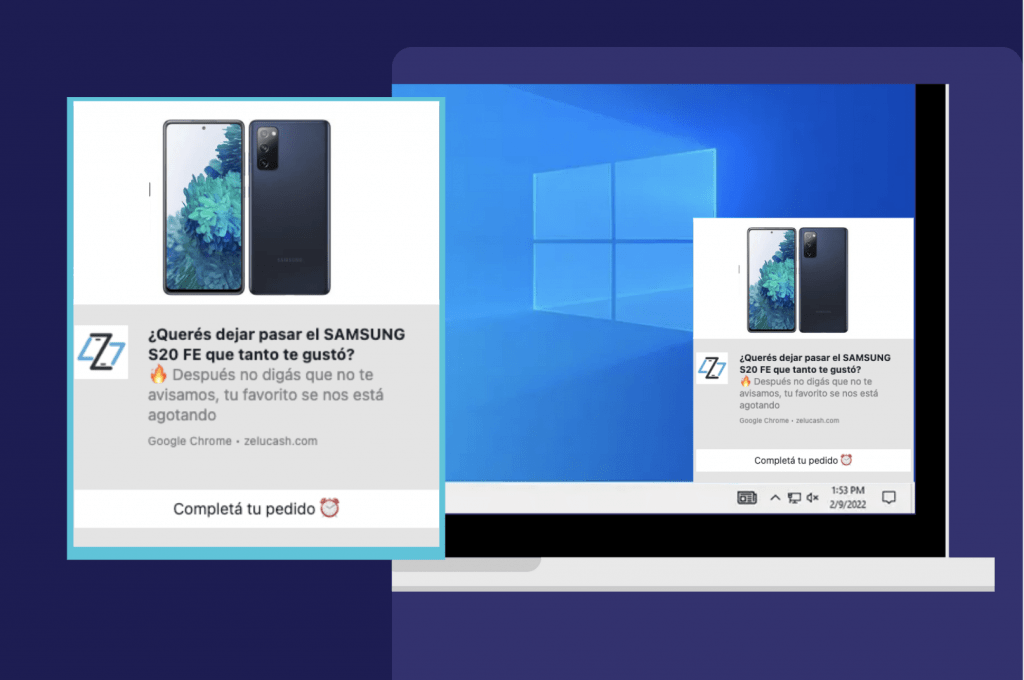 We are thrilled to announce that the Argentinian number one reconditioned devices retailer, Zelucash has decided to join the Frizbit family.
Zelucash knew the potential they had with the service and products they were offering, but was also aware of the need for them to expand their reach and be present in a multichannel customer journey. It was then that the solutions Frizbit introduced were the perfect match for them, and after the one-month free trial, they took the leap and incorporated web push notifications into their strategy.
During this first month, they have generated a database with more than 20000 push notification subscribers. Our platform multiplied their reach as we are capable of targeting both registered and non-registered users.
Happy to have you on board!
If you wish to experience what retargeting without ads can do for your business, get in touch with us for a personalised demo.