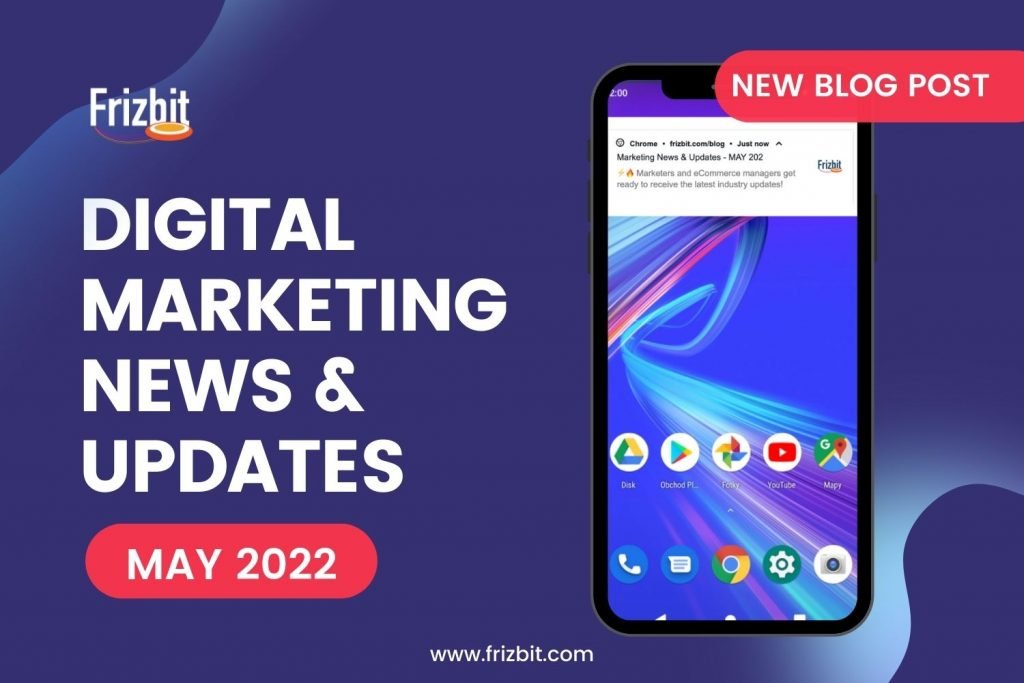 Digital Marketing News and Updates | May 2022
The digital marketing industry as we know it is ever-evolving. And this month is no different. So the relevance of staying up to date is essential for any digital marketing professional.
Today, we want to present you with the latest news, trends and updates from May 2022. Let's dive in!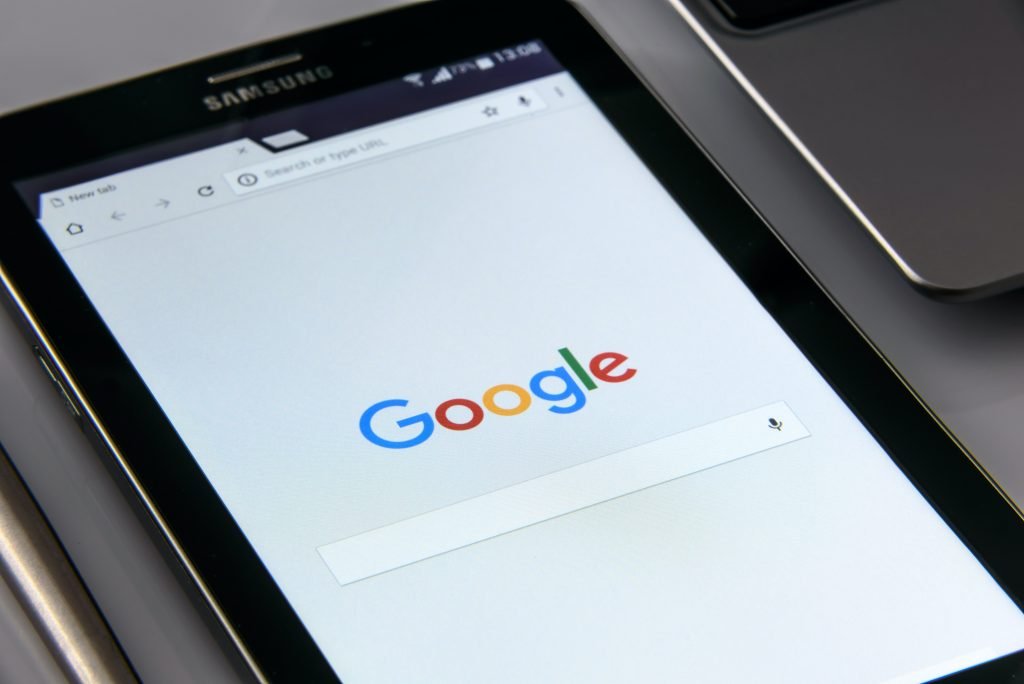 Pexels/

PhotoMIX Company
Nowadays, as users, navigating through the internet means having to share our personal data. Users are exposed to revealing their full name, email address, phone number and even more personal information such as banking details. We can say that maintaining one's privacy gets more challenging by the day.

With the recent events regarding the privacy of users, it isn't surprising that Google is making changes to protect its users. To tackle this issue, the search giant is expanding its options to enable users to be in control of their personal information.

If you do not wish for your information to appear on the google search page, there's only one action you need to do. You must complete the request on this form, and after the corresponding approval, the platform will take down your personal information.

Now, what does this mean for marketers?

As we have perceived, getting closer to potential customers is getting tougher. As marketers, it is clear that relying on third-party cookies to reach users isn't a streamlined solution anymore.

Having said this, we advise marketers to start looking out for different strategies. These new tactics should be aligned to the preferences of the users, and the better way is using first-party cookies. 
Unsplash /

Austin Distel


As Bloomberg states, Google is putting efforts again to step strong in the eCommerce landscape. And this time, it seems that Google is willing to step up against its biggest competitor: Amazon.

What is Google doing differently this time to overcome its competitor?

While retailers at Amazon are required to pay the company for using the platform as a storefront, Google has started offering free shopping ads and product listings for its users.  

With a 43% increase in search revenue in eCommerce advertising, statistics forecast success for this new initiative from Google.

How can retailers prepare to position themselves in the upcoming eCommerce takeover successfully? 

We suggest retailers start by being present at the Google Merchant Center. At this time, it won't represent an extra cost for eCommerce businesses, presenting itself as a compelling opportunity. Then, we suggest setting up the product feed using the free product listing feature.

Once the product feed is set up, the retailer will be able to display free shopping listings and run free shopping ads.

Developing spaces and conditions that benefit online retailers is undoubtedly a leading step for Google to conquer this landscape.






Google Developers

Google has announced that its Google Search Console will start tracking additional desktop features. As stated by the company:

"Search Console now logs impressions in the Page Experience report for additional desktop features, such as Top Stories. As a result, you may see an increase in your desktop impressions in the Page Experience report and the Search and News performance reports when filtering by the "Good Page Experience" search appearance."

What does this mean for website owners?

With the new log, you may see an increase in the desktop impressions on the experience report page. This change might also affect the performance reports when using the "Good Page Experience" filter.

Possible spikes or increases should be visible after May 13th in your reports. Look out for any drastic changes and evaluate through the "Good Page Experience" if the rise shown is related to the new logging of the additional desktop features.

2. Marketing Tech Updates

Meta rolls out Whatsapp Cloud: a monetisation strategy for Whatsapp.




Pexels /

Anton

Whatsapp introduces its Cloud API to all businesses worldwide hosted in its parent company: Meta. This new feature becomes one of the key ways the app would finally start monetising itself.

So, how does it work?

Whatsapp Business Accounts will pay on a per-message basis. The rates will vary depending on the number of messages sent per month and your region.

This new API targets smaller businesses and eases the third-party channel integrations process. This integration process usually would take up to weeks, and thanks to this tool, it would only take a few minutes.

Through the Cloud API, businesses can have a better CRM experience. The tool will enable account owners to store private data through the app seamlessly. You will be able to integrate all tickets through one channel, increasing efficiency and productivity. This feature becomes relevant for larger businesses.

The API is compatible with Zendesk and MessageBird, which truly facilitates communication operations for small and big businesses to connect with more people.

Whastapp API Cloud isn't the only change the platform will have. The regular Whatsapp Business app will also get an upgrade offering premium paid features.

What's included in the paid version?

You will enjoy:

The ability to manage up to 10 chats across multiple devices.

Customised 'Click-to-Chat' links

Statistics

More updates and features, as well as pricing information, will be available later during the year.
This also enables online stores to send WhatsApp messages to their users who leave without completing a purchase via WhatsApp. If you have an e-commerce and are looking for a solution to run WhatsApp cart abandonment campaigns you can request a demo with Frizbit.

Stripe supports Bitcoin payments.




Stripe


Stripe is one of the largest online payment gateways in the world. It is known for revolutionising the eCommerce ecosystem, and this time it isn't the exception. Now, the latest update the company wants to implement is partnering with Bitcoin and offering it as a payment method.

The company valued above 100,000,000 USD has teamed up with the crypto startup OpenNode. This incursion into the cryptocurrency landscape will allow users to convert balances and payments directly into Bitcoin.

What's the impact on eCommerce owners?

Thanks to millions of users, broadening the usage of cryptocurrencies can increase transactions. This is certainly a positive shift in the eCommerce landscape by easing the online purchase customer journey experience.

3. Social Media Updates


Instagram

As Adam Mosseri stated in his official publication, the video experience is taking more relevance in the future of Instagram. The ever-changing app has announced that it has started testing a more immersive layout in its visual feed.

This change will take place for both images and videos with a 16:9 proportion. This new update makes the posts appear in a full-screen format on your device.

In the light of creating immersive experiences, the app is elevating its reels consumption. The platform will start recommending more reels in its suggested section of the Home Page. This shift aligns with the so-desired trend of ranking video content at the front store of the app.

How does this affect your content strategy?

More and more, the platform is trying to stay upfront with its largest competitor: TikTok. They have been studying what makes TikTok so engaging, and this new shift comes as a consequence.

Definitely, video content will keep being prioritised by the algorithm. Therefore, adapting your content to the Reels format is essential. Instagram has mentioned that the so-loved stories might start appearing in the home feed, similar to the current TikTok experience.

Lastly, the platform has announced the option of pinning content to the feed to make the experience of the users smoother and more engaging.

Twitter 

Similar to the "Close Friends" Instagram feature, Twitter is rolling out its "Twitter Circle" feature to share exclusive content with a selected audience.

This innovation allows users to select up to 150 profiles to interact with private content, whether they are followers or not. Twitter Circle is now in its beta phase. However, it will only be available for limited accounts worldwide when it is fully released.

We will have to see how this new feature integrates with the app and its new owner Elon Musk, who didn't include this in his new proposals for the platform.

TikTok 

TikTok has announced that they are launching a new programme called "Pulse" to bring brands closer to its customers through advertisement.

Using the "For you" section, the platform plans to add advertisements that are relevant to the brands users consume the most. They have carefully designed the experience by placing the volume of advertisements in proportion to the usage of the app. The more time you spend in the app equals more relevant ads.

TikTok Pulse allows advertisers to put their brand next to the main content of their feed. Specifically, TikTok highlights 4% of the posts to be shown in the 'For you' section. The advertising will be displayed within this range, becoming widely seen and relevant to users.

"We are focused on developing monetisation solutions in available markets so that creators feel valued and rewarded on TikTok," the company explained.

The beta phase will begin with the participation of creators, public figures and media channels that should have at least 100,000 followers.

4. About Frizbit

Frizbit at the datathon of @Reach Incubator


Frizbit team

The Frizbit team visited Paris earlier in May!

Reach Incubator is a European incubator for startups specialising in AI & data management products and services.

This year, the datathon took place at the École Polytechnique in Paris. For two days, more than 30 companies exposed their data management solutions. 

Frizbit was selected to participate in the "Explore" phase of the program.