Welcome to a new edition of our monthly newsletter on the latest digital marketing news, insights, and updates.
This month, Google was the main character in the search marketing field.
As we previously announced, the AI industry is taking up more space and could potentially become a threat to Google. To stay ahead, as we expected, Google is moving forward by developing conversational AI into its search engine!
On the other side, we are thrilled to share a sneak peek of the improved Frizbit dashboard. With the latest update, segmentation has become a powerful tool for retargeting and driving sales.
We'll see what the coming months bring for AI and the search field. In the meantime, if you don't want to miss the latest updates on MarTech and social media, be sure to read the full blog.
Digital Marketing News & Updates from April 2023
CONTENT
Search Marketing Updates
1. Google reveals the ideal number of products on a page for better rankings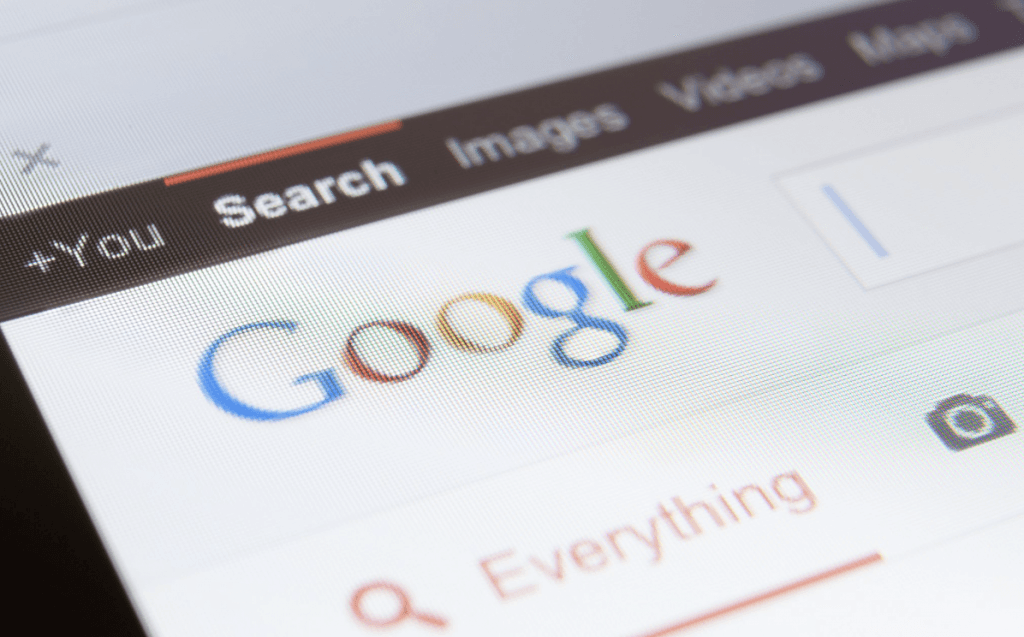 SOURCE: DEPOSIT PHOTOS
If you are an eCommerce manager or owner, stay tuned, because this first piece of news is just for you.
John Mueller, from Google, recently provided insight on how many products should be listed on a page for optimal ranking purposes.
The conversation was brought up by a user who asked in Mastodon social website.:
"@johnmu do you prefer an extensive product range (e.g. 30 products) on a page because offering many products is a ranking factor? Or, would you prefer a smaller and more specific product range (e.g. 2 – 3 products) which contributes conversion more (less choice stress) in terms of E-E-A-T?"
Rather than providing a specific number, Mueller suggested considering the question from a different perspective.
This different perspective comes quite aligned to the new "Experience" focus that resonates so much with Google lately.
Mueller suggests considering usability testing when determining the optimal number of products to display on a page for improved rankings.
The truth is that no theory or formula can define it better than your actual clients. And according to Jenny Cove, a UX researcher at Google, the key insights regarding usability testing are:
Ask people, ideally not friends or family, to use your product with the desired tasks you want them to do

Watch closely what happens when people are using it

Identify touchpoints that are critical

Modify and test again
In summary, there isn't an ideal number of keywords that Google prefers. This may sound counterintuitive in the context of SEO, but Google now has a lot more signals related to the user experience, such as the review system algorithm.
 2.  Google reveals how it detects fake reviews of local businesses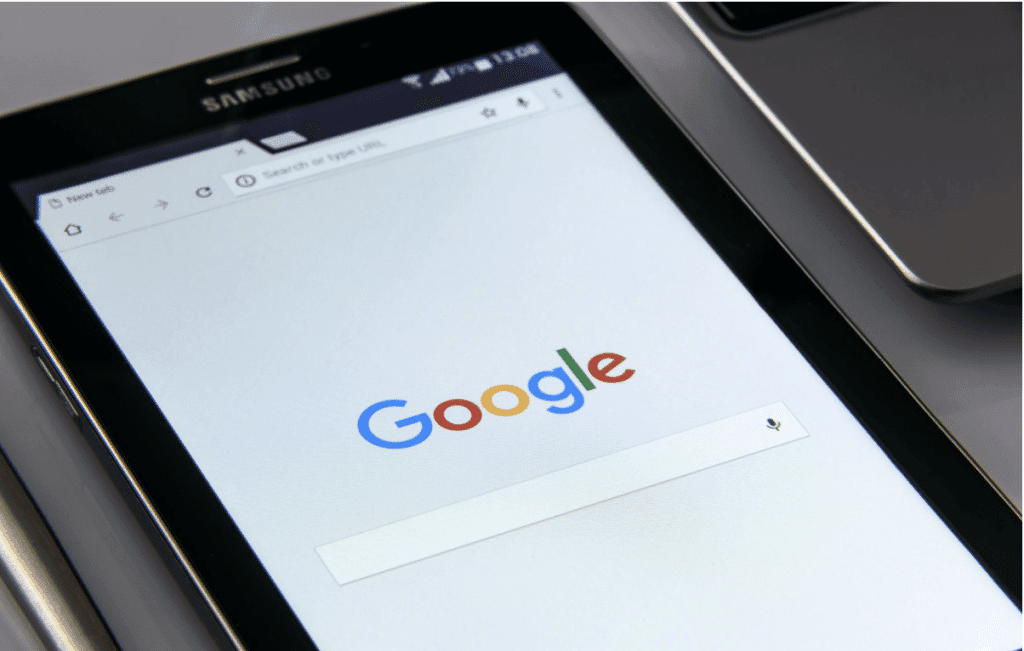 SOURCE: DEPOSIT PHOTOS
Google has published a report detailing how it catches fake business reviews and fake profile accounts.
Google published a blog post announcing an update to their machine learning systems. This update is intended to catch and remove more fake reviews, fake business listings, and fraudulent contributed images and videos.
As a result, automated systems and human review teams removed over 200M photos and 7M videos and blocked or removed over 115M reviews (20% YoY increase).
So the question here is, how does Google catch user contributed spam?
As part of its efforts to detect and eliminate fake and fraudulent content, Google has developed new machine learning models.
These models examine user-contributed content for unusual patterns, including identifying those previously unseen before.
As mentioned by Google:
"We've long used machine intelligence to help us spot patterns of potential abuse, and we continue to evolve our technology.

Last year, we launched a significant update to our machine learning models that helped us identify novel abuse trends many times faster than in previous years.

For example, our automated systems detected a sudden uptick in Business Profiles with websites that ended in .design or .top — something that would be difficult to spot manually across millions of profiles.

Our team of analysts quickly confirmed that these websites were fake — and we were able to remove them and disable the associated accounts quickly."
Google reviews new content before it is posted to its Maps system to prevent the submission of fake or fraudulent content. Additionally, they use a machine learning model to scan published content and catch any fake content that may have slipped through the initial reviews.
Thanks to these new systems, spam is now blocked faster and with greater accuracy than in 2021.
Furthermore, Google has announced that it is now scanning images to detect content overlaid on them that is intended to redirect phone calls away from a business and toward the scammer's phone number.
They also use a system called "intelligent text matching" to identify misleading content, especially if the content contains bots, duplicate content, or similar word patterns.
 3. Conversational AI is coming to Google's search engine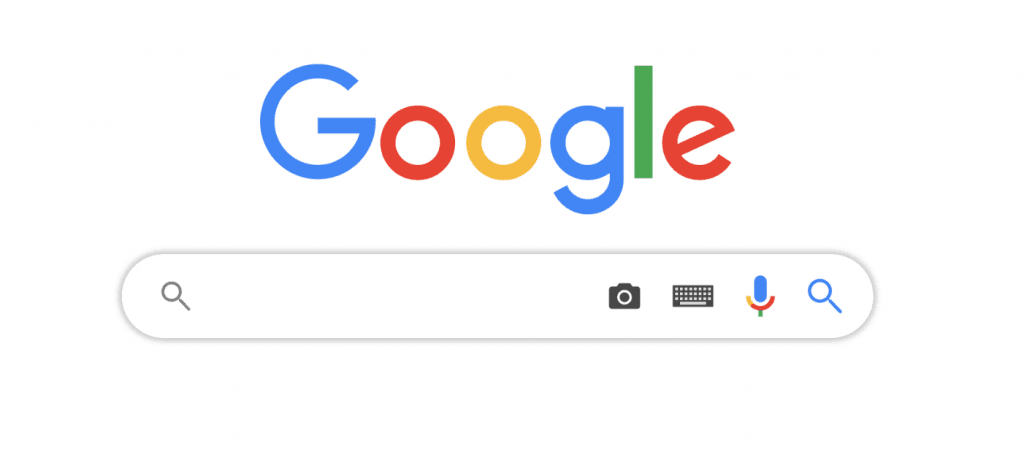 SOURCE: ADOBE STOCK
During an interview, Google CEO Sundar Pichai revealed that the company plans to integrate conversational AI into its search services in response to increasing competition.
This announcement was made during an interview with The Wall Street Journal in response to increasing competition from AI chatbots like ChatGPT and other business pressures.
As we mentioned in our last month's blog post, with the emergence of GPT-4 and other search AI models, it was impossible for Google to lag behind in the game.
Even though they were optimising their search experience at multiple levels, the truth is that conversational AI could be one of the best approaches to simulate human-like conversations.
Let's take a look at the current market.
Microsoft has already integrated ChatGPT-like technology into its search engine, Bing, which poses a challenge to Google's core business.
Bing users can now engage in extended conversations with the language model, leading to increased usage.
This is a problem for Google, as search ads are its primary source of revenue, generating $162 billion last year. For every percentage point gained in the search market, Microsoft expects an additional $2 billion in revenue.
Having said this, it is clear that the decision from Google to implement conversational AI supposes a shift in the industry, and by doing so, Google intents to remain a leader in the search market.
So, what actions are being taken?
Pichai revealed that Google will continue refining its standalone Bard chatbot with new AI models and is still searching for the right market.
Marketing Tech Updates
 1. AI arrives to Shopify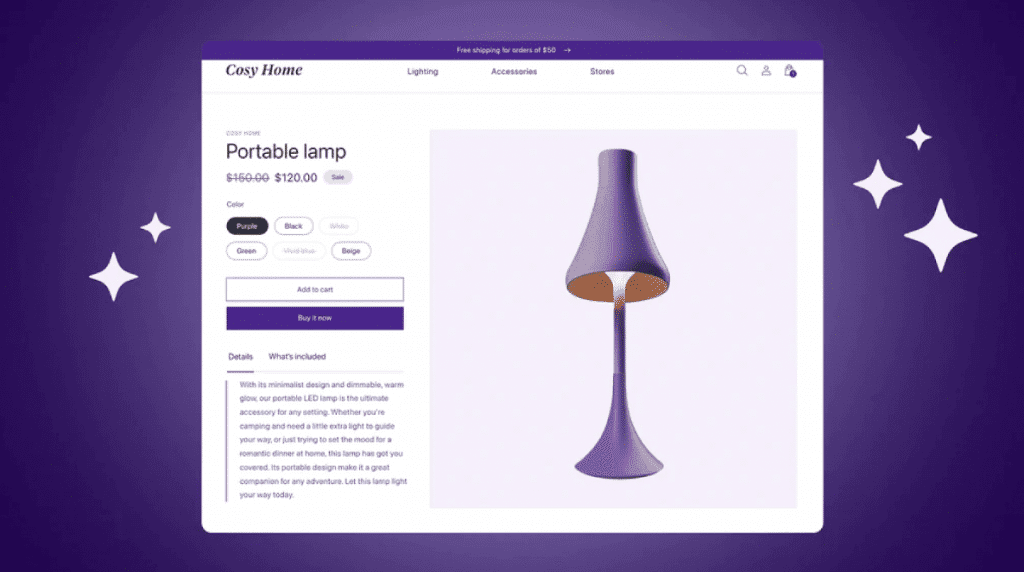 Source: Shopify
Writing product descriptions for eCommerce sites can be a time-consuming and challenging task since it requires providing accurate and detailed information about your products while making them sound compelling and attractive to potential buyers.
The main goal of product descriptions is to convince customers that your products are the best choice for them, and it is essential to invest time and effort in creating high-quality and engaging descriptions.
Fortunately, with the help of AI tools like Shopify Magic, writing product descriptions can be a breeze. Shopify Magic uses advanced algorithms to analyse your products and generate descriptions that are not only accurate but also engaging and persuasive.
By taking advantage of AI-powered software, you can save time and effort while also increasing your sales and attracting more customers to your eCommerce site. And we are loving that the same feature is available to use on-the-go with unlocking productivity whenever it's most convenient for you.
We love this Shopify update because it is intuitive and fun to use. By providing a few details about your product or the keywords you want to rank for in search engines, the tool automatically generates a product description for you on the product setup page in your store's admin.
2. YouTube has introduced AI-powered music ad solutions that target Gen Z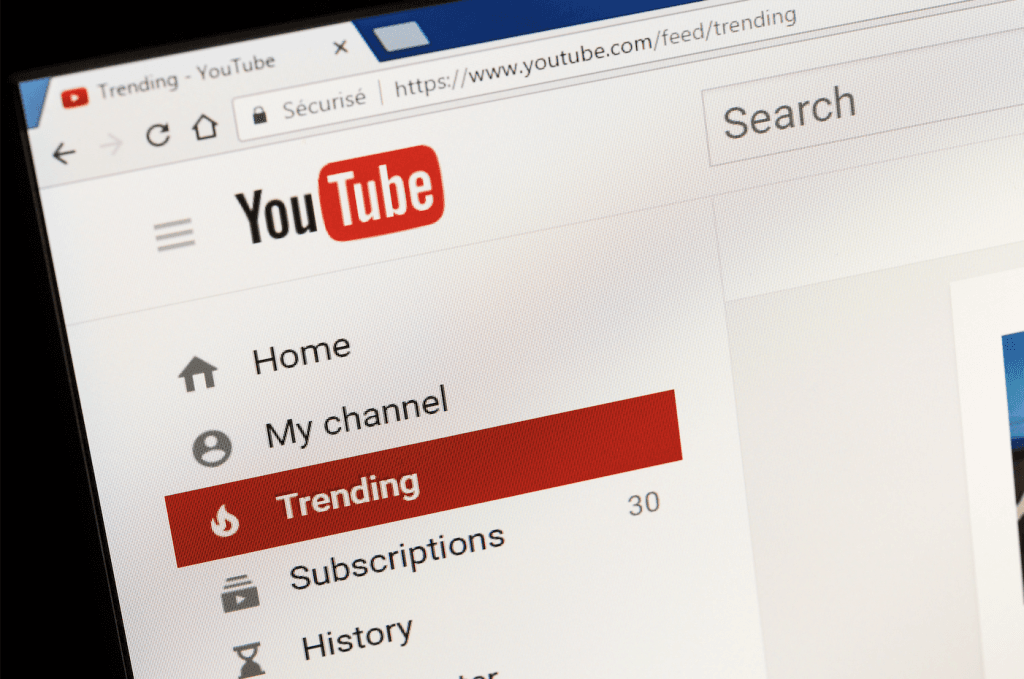 Source: Deposit Photos
YouTube, the video-sharing platform owned by Google, has introduced two new AI-powered features to help brands advertise to Gen Z through popular music.
These new features aim to position YouTube as a strong platform for music and a one-stop-shop for brands that want to use music to connect with younger audiences.
After this year's Coachella Valley Music and Arts Festival, YouTube released an announcement describing itself as the "ultimate destination for content during festival season, especially among Gen Z, who use the platform to share and engage with videos ranging from performances to outfit inspiration, vlogs, and more"
These two updates are:
Gen Z Music

Leveraging Shorts
The first of the new features announced is Gen Z Music. It uses AI to identify songs that are popular among Gen Z users on YouTube. Advertisers may be surprised to learn that hit songs from Cindy Lauper have become a favorite among some Gen Z users on the platform.
The second feature is designed to help brands use Shorts, a short-form video feature similar to TikTok that was introduced by YouTube in September 2020.
As YouTube states:
"Gen Z uses short-form video to participate in pop culture, discover new hits, and engage with their favourite musical artists"
YouTube Shorts has amassed over 1.5 billion monthly logged-in users and over 50 billion daily views. YouTube suggests that its upcoming Trending Music on Shorts feature will strategically place ads within popular, music-themed Shorts videos with the help of AI.
As a result, YouTube will be piloting Trending Music on Shorts in the coming months.
YouTube is familiar with AI; the platform has used algorithms for some time to personalize user feeds. However, as the announcement shows, the brand intends to rely more heavily on technology to connect advertisers with key audiences.
 Social Media Marketing
 1. TikTok's sister App "Lemon8" is gaining traction and might become the alternative app in the U.S. for short-format content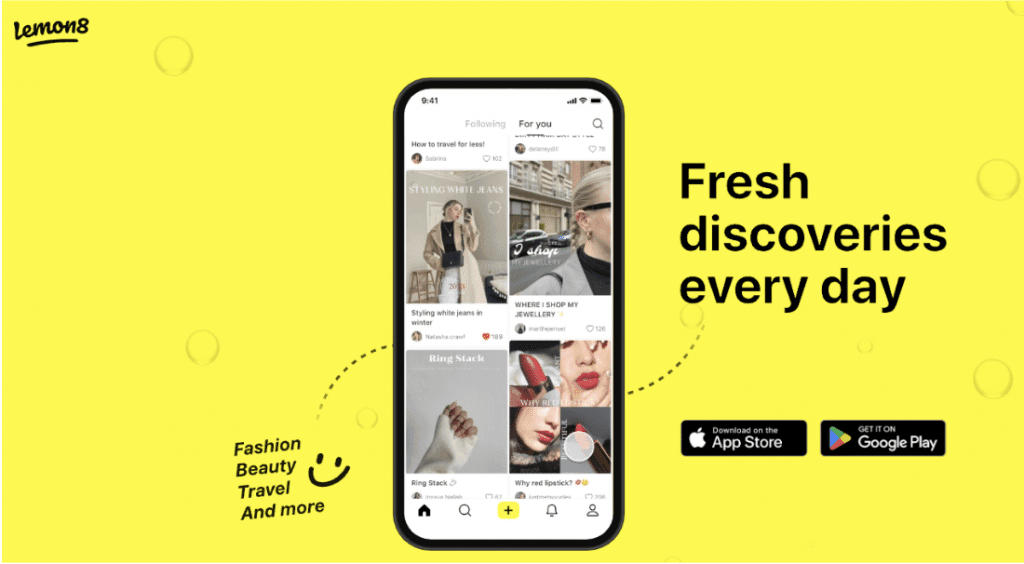 Source: Lemon8z
As the Chinese-owned video-sharing app TikTok faces scrutiny from lawmakers in Washington, its creators are looking for alternative platforms to share their content with American audiences.
One such platform is Lemon8, which is gaining popularity among U.S. content creators and viewers.**
Lemon8 offers similar features to TikTok, such as the ability to create and share short videos, but with a focus on fostering a positive and safe community.
So, what's the hype with Lemon8?
By using Lemon8, content creators and viewers can avoid the controversies surrounding TikTok and enjoy a fresh, new platform to showcase their creativity. 
With its growing popularity, Lemon8 may become a viable alternative to TikTok for those who are concerned about privacy and security issues.
ByteDance marketers sent a message to creators inviting them to become a launching creator on their new Lemon8 platform before it officially rolls out in the United States. The message stated that ByteDance, the parent company of TikTok, will be using the same recommendation engine that helped TikTok succeed.
The app's layout resembles a combination of Pinterest and Instagram. It encourages people to share posts on topics such as health, fashion, and travel. Despite Washington's push to ban TikTok, the China-based company introduced the app to the U.S. in February and ramped up marketing efforts in late March. This suggests that the company was not deterred by the ban and is determined to succeed in the U.S. market.
However, one concern remains: how much can the platform change in terms of users' privacy data?
Lemon8 is a social media platform like Instagram, which collects information on its users. Additionally, it shares the same ownership structure as a subsidiary of ByteDance. According to Lindsay Gorman, a former tech adviser for the Biden administration, the same political issues that arose with ByteDance are likely to arise with Lemon8.
 2. Instagram is developing a text-based social network called Barcelona (in competition with Twitter…?)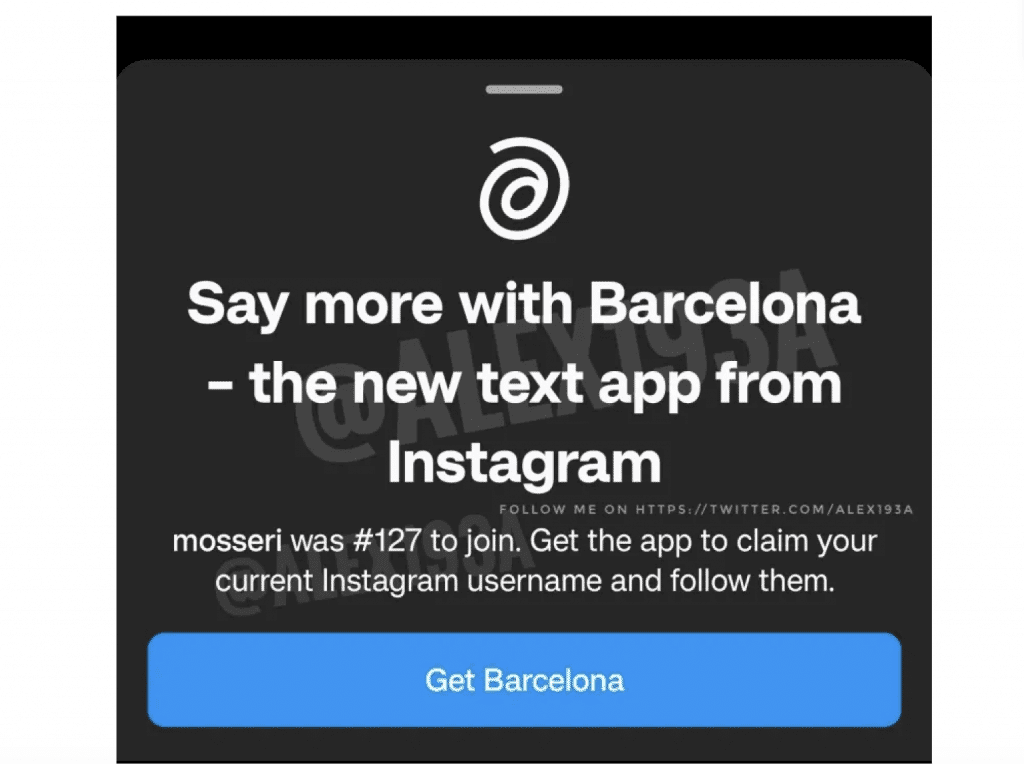 Source: Twitter Alex 193A
It was reported early last month that Meta was taking into account the growing discontent among Twitter users. Having said this, Meta has been playing around with text-based features and is set to believe that it is creating its own alternative to Twitter, which could attract users who are dissatisfied with Twitter and are seeking a new platform.
As Meta stated to Platformer in early March:
"We're exploring a standalone decentralized social network for sharing text updates. We believe there's an opportunity for a separate space where creators and public figures can share timely updates about their interests."
The project, initially codenamed 'P92', is speculated to target Twitter users who are looking for an alternative due to the various changes at the app under its new owner, Elon Musk.
This has led to comparisons with Twitter's style. However, it seems that the project is moving ahead, with Meta's new text-based social app, 'Barcelona', slowly taking shape, as reported in this tweet.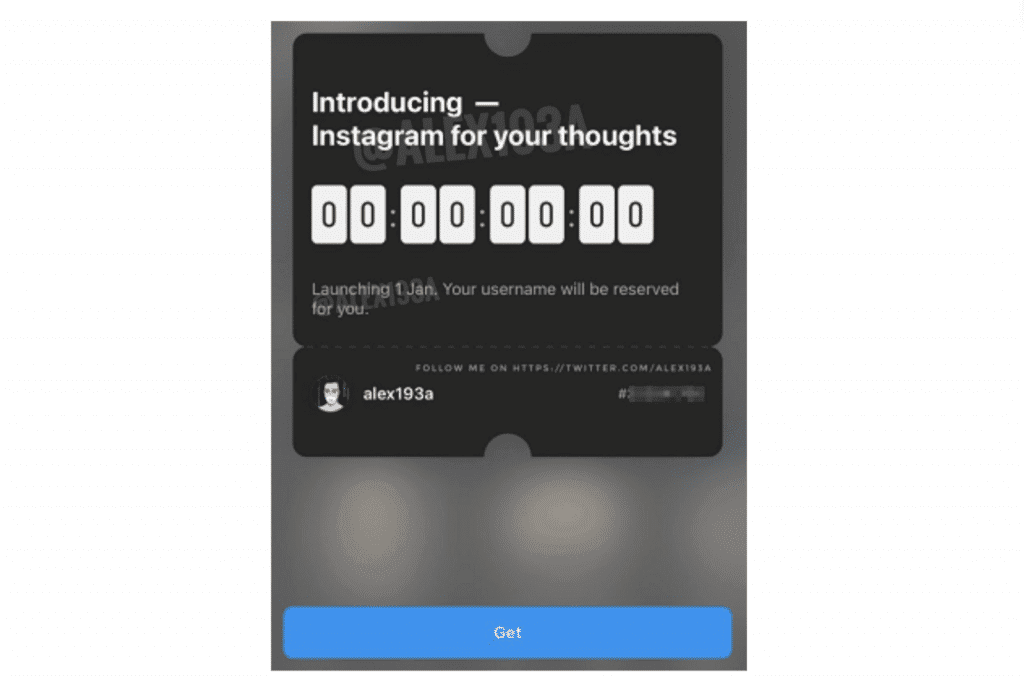 Source: Twitter Alex 193A
As shown in this image shared by app researcher Alessandro Paluzzi, an internal prototype of a separate app is being pitched as "Instagram for your thoughts". The release date listed is just a placeholder at this stage and we don't know when it might be launched.
However, the concept appears to be a text-based feed of posts that aims to tap into the rising popularity of private messaging in a more expanded and accessible format.
Given Meta's history of acquiring features from competitors, this doesn't come as a surprise. In fact, earlier this year, Instagram launched the text feature 'Notes' inside the app.
On the other hand, Meta has also developed Channels, which works similarly to broadcasting messages to followers. So we could say the previous moves, indicate the clear interest from Meta in text-based platforms.
Here's what we know about the Barcelona project so far:
Barcelona will be a separate app that uses your Instagram credentials to log in.

As shown in the above screenshots, Barcelona will also use your Instagram ID as your username in the new app.

Posts on Barcelona will have a maximum length of 500 characters.

Barcelona will be decentralized, although it's not entirely clear what that means in a Meta context yet.
 3. On LinkedIn Premium Member Profiles, LinkedIn has added new CTA buttons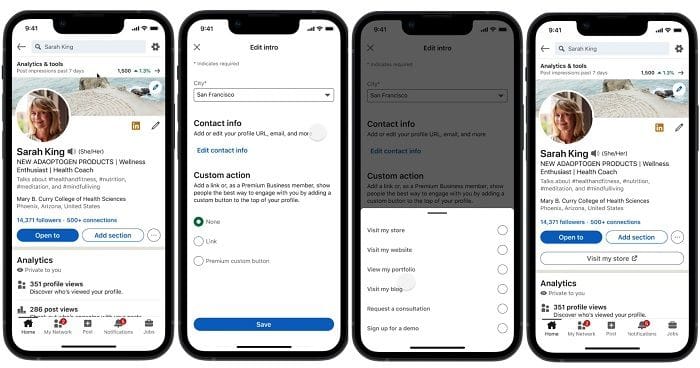 Source: Social Media Today
LinkedIn has recently made an update to its Premium Member Profiles by adding new CTA buttons, which are designed to give users more options and opportunities for engagement.
The new feature for LinkedIn Premium subscribers allows them to add a custom call-to-action (CTA) button to their profile. Profile visitors will be directed to their LinkedIn profile's URL by clicking this button.
We believe the biggest benefit would be for creators who are interested in building their own brand.
As mentioned by **Ora Levit, head of Growth at LinkedIn:**
"For many of our Premium Business subscribers, their LinkedIn profile is crucial for connecting to new business opportunities. That's why we're starting to roll out a new Custom Button that provides the option to add a personalized call-to-action to their profile."
It is important to note that this feature is specific to Premium Business users, which is slightly more expensive than Premium Career, the cheapest of LinkedIn's premium packages. To access the new 'Custom Button' option, go to your profile settings.
There are six preset call-to-action options available with this feature:
Visit My Store

Visit My Website

View My Portfolio

Visit My Blog

Request A Consultation

Sign Up for A Demo
So, What is the real impact of this new rollout?
To put this into perspective, only about 6% of LinkedIn members currently pay for LinkedIn Premium, which is a fairly good take-up rate for a social media subscription service. Comparatively, Snapchat+ is used by 0.33% of Snap users, while Twitter Blue is used by 0.26%.
This could help you to attract more direct traffic from your LinkedIn profile, with a wider range of marketing options available to you.
The latest update on this roll out is that currently, LinkedIn Premium subscribers can access the Custom Button, which will be rolled out to more members soon.
Updates from Frizbit
1. New Product update: New Improved Dashboard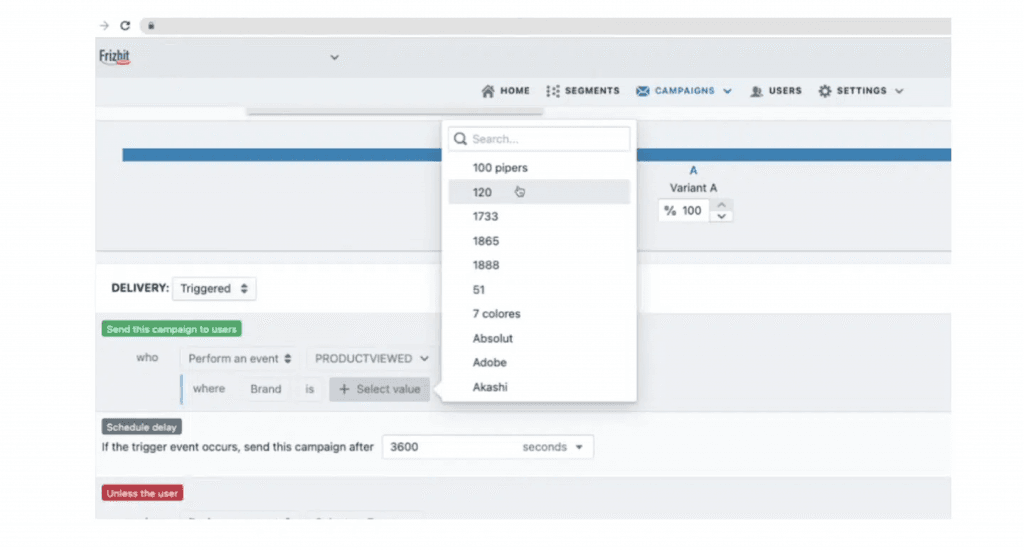 In collaboration with our technical team, we recently released an exciting new product update: the new and improved dashboard.
This new update offers a more visual and efficient way to customise campaigns, allowing for easy segmentation and filtering by brand, category, colour, in stock segmentation, and more.
One of the most significant benefits of this update is the ability to filter by device and user information, including timezone, city, and country, and browser. This added functionality allows for more precise targeting, leading to higher engagement and conversion rates.
At Frizbit, we understand the importance of providing our clients with the tools they need to succeed in a competitive digital environment. With this in mind, we are constantly working to improve our platform and offer innovative solutions that empower our clients to achieve their goals.
This new dashboard is just one example of our commitment to excellence, and we are confident that it will make a significant difference in the success of our clients' campaigns.

If you're looking for a powerful and easy-to-use cross-channel marketing automation solution that helps you reach your marketing goals, enquire a demo here.
With our advanced features and user-friendly interface, we make it easy for businesses of all sizes to engage their audiences and drive conversions.
2. Frizbit attends the EU Startups Summit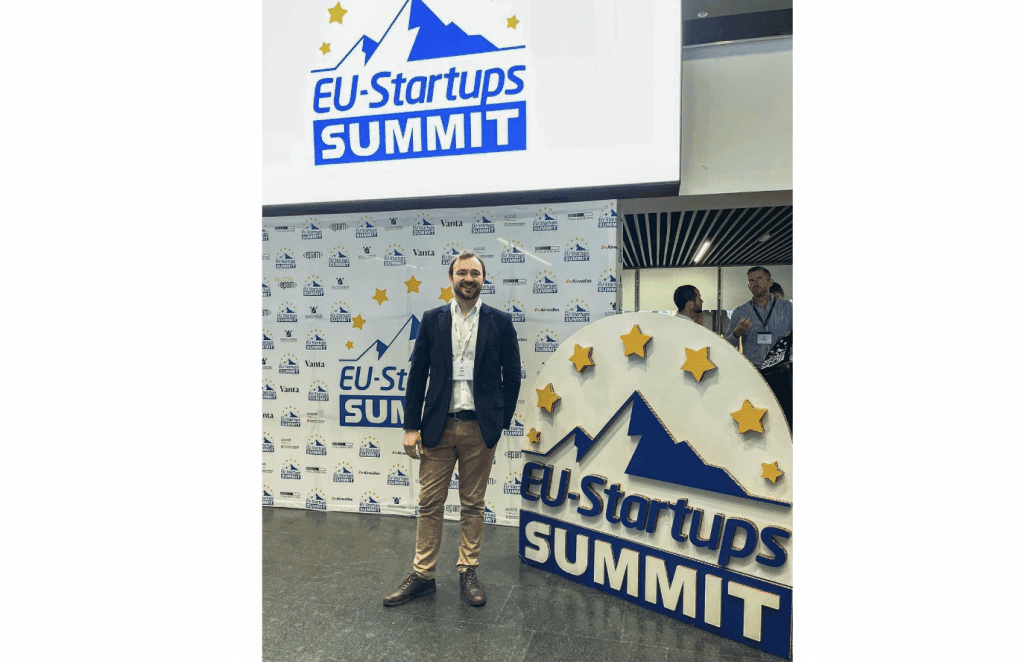 The summit organised by EU-Startups, was a two-day event that brought together entrepreneurs, investors, and industry leaders from across Europe to discuss the latest trends and innovations in the startup ecosystem.
Our CEO & Co-founder, Ata Gür, attended the event representing Frizbit, and we were thrilled to be a part of the summit.
During the event, we had the opportunity to network with other startups, participate in informative panel discussions, and showcase their innovative technology to potential investors and customers.
Overall, this experience was valuable for us, and we are looking forward to attending similar events in the future as we continue to grow our business.