How Correos Market's hyper-personalized cross-channel strategy increased the sales by 11% in one month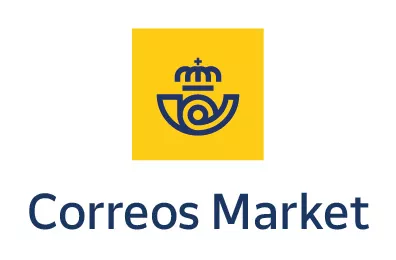 How Correos Market's hyper-personalized cross-channel strategy increased the sales by 11% in one month
DOWNLOAD CASE STUDY
About
Correos Market proudly stands as the paramount marketplace for Spanish enterprises, with an ever-expanding roster of over 10.000 committed sellers and with a mission to provide unwavering support to Spanish enterprises of all sizes and sectors, fostering a robust and unified platform for buying and selling.
In a symbiotic partnership, Correos' has aligned itself with Rebelio Tech, its trusted technological collaborator. In fact, Correos' entire marketplace solution finds its sturdy foundation in the innovative framework crafted by Rebelio Tech.
After consolidating a partnership with Frizbit, Correos Market achieved an ROAS of 20.3x in just one month by implementing cross-channel marketing automation strategies, such as the use of automated and manual web push notifications, as well as abandoned cart recovery emails.
Additionally, it was able to recover 4.77% of sessions at a cost per session of just €0.19.
These results highlight the effectiveness of these strategies in the highly competitive e-commerce environment.
Challenge
Correo's was actively in search of a versatile cross-channel tool that could serve as a cornerstone in its attempt to significantly enhance the promotion of its e-commerce platform. Alongside this, the company was keen to address the challenge of recovering lost sales, effectively engaging with its valued customers and creating meaningful, lasting connections with the diverse user base frequenting its website.
The extensive goal was to harness a multifunctional solution that not only maximised their impact in the e-commerce landscape but also revitalised their approach to customer engagement and relationship-building, ultimately shaping a more vibrant and enduring online presence.
Solution
Web-push Notifications Manual and Automated
The implementation of web push notifications both manual and automated from Frizbit, allowed Correos Market to successfully regain sales by gently prompting users about products they previously engaged with.
Manual notifications, were strategically utilised to send both broad and segmented messages tied to events and special occasions, effectively boosting user engagement and reigniting interest in the platform's product offerings. On the other hand, manual notifications, led to the re-engagement of users across the conversion process, resulting in a natural increase in transactions without relying on advertisements or third-party cookies.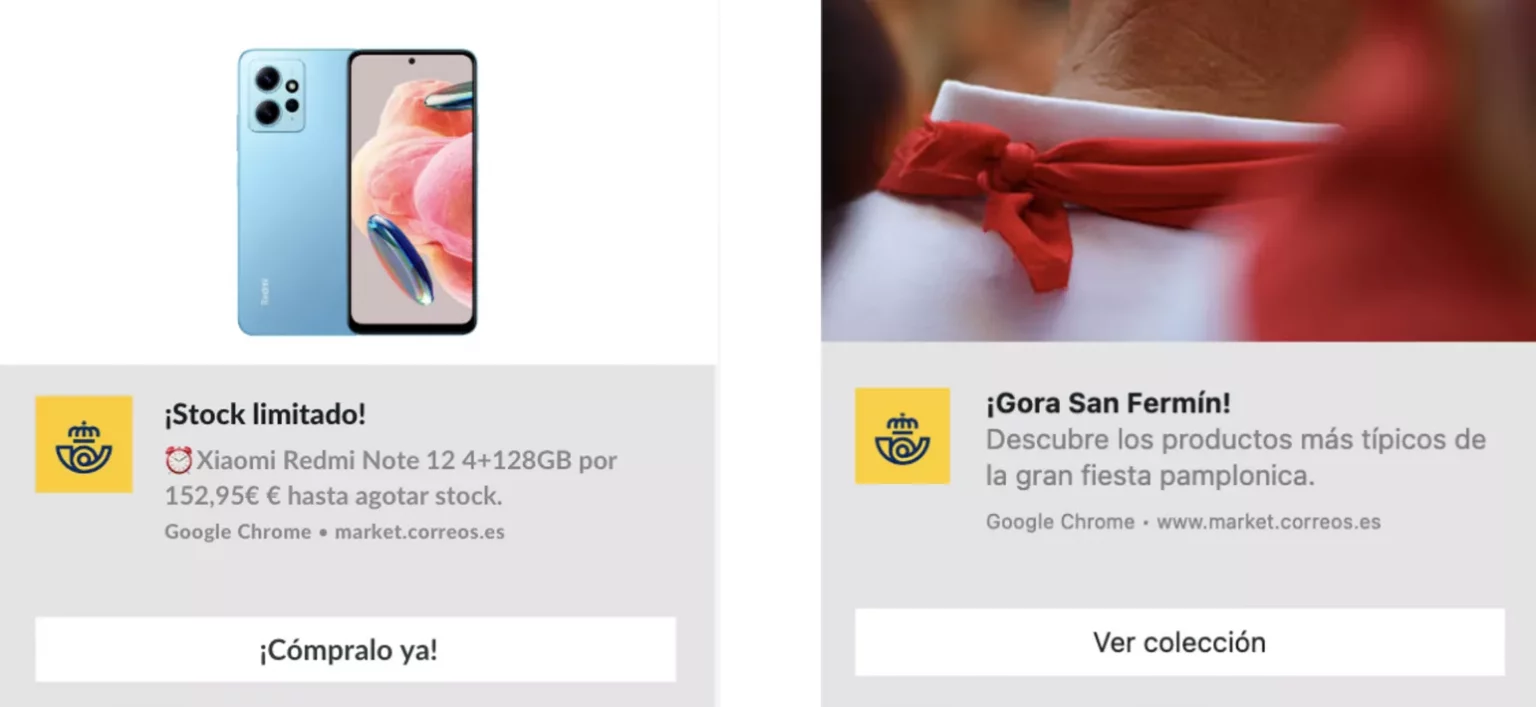 Recovery of Abandoned Carts through Email Marketing
Correos Market also adopted Frizbit's cart abandonment solution through email marketing, allowing users to revisit the online store by reminding them of their chosen products. Frizbit's meticulous attention to detail ensures these emails align with the brand identity, while it personalises and forges a stronger connection with users.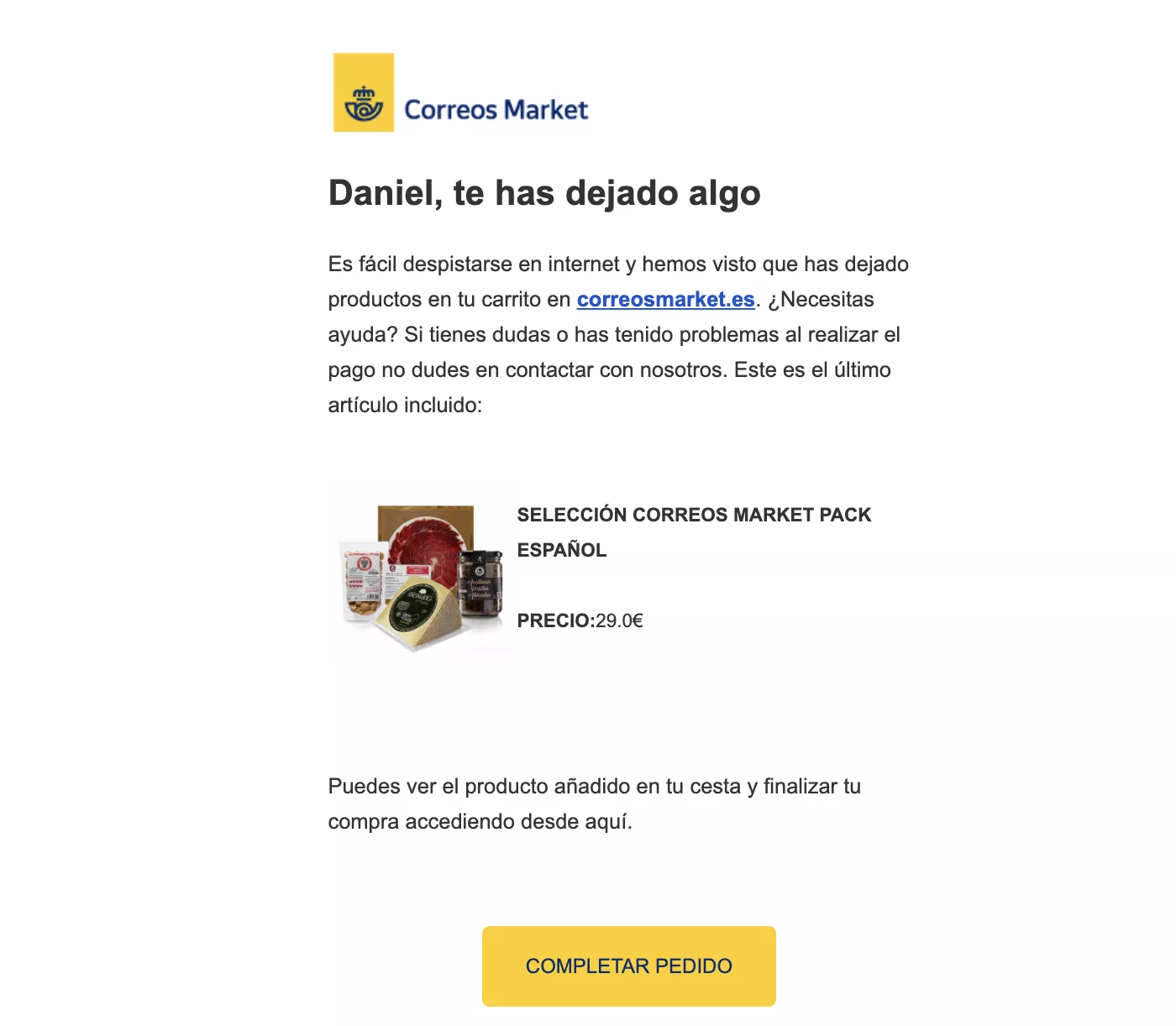 Integration + Campaigns
Thanks to the strategic alliance with Rebelio Tech and its technological capabilities to integrate the necessary dynamic fields, Frizbit was able to quickly and efficiently integrate the cross-channel marketing automation platform, completing the process within 24 hours via Google Tag Manager.
On the other hand, Frizbit also designed hyper-personalised campaigns ready for its implementation, which were built to align with the vision and brand identity of Correos Market.
What's next
Integration of AI-Powered Recommendations
Building upon the triumph of web push notifications, Correos Market is eaguer to elevate its user experience by incorporating AI-driven product recommendations into its notification system. This strategic move aims to seamlessly provide personalised suggestions throughout the user's journey.
Venturing into Correos Sampling
Moreover, Correos Market is dedicated to fostering success for its subsidiary brand, Correos Branding. This pursuit will involve the integration of web push notifications, further enhancing its reach and impact in the market.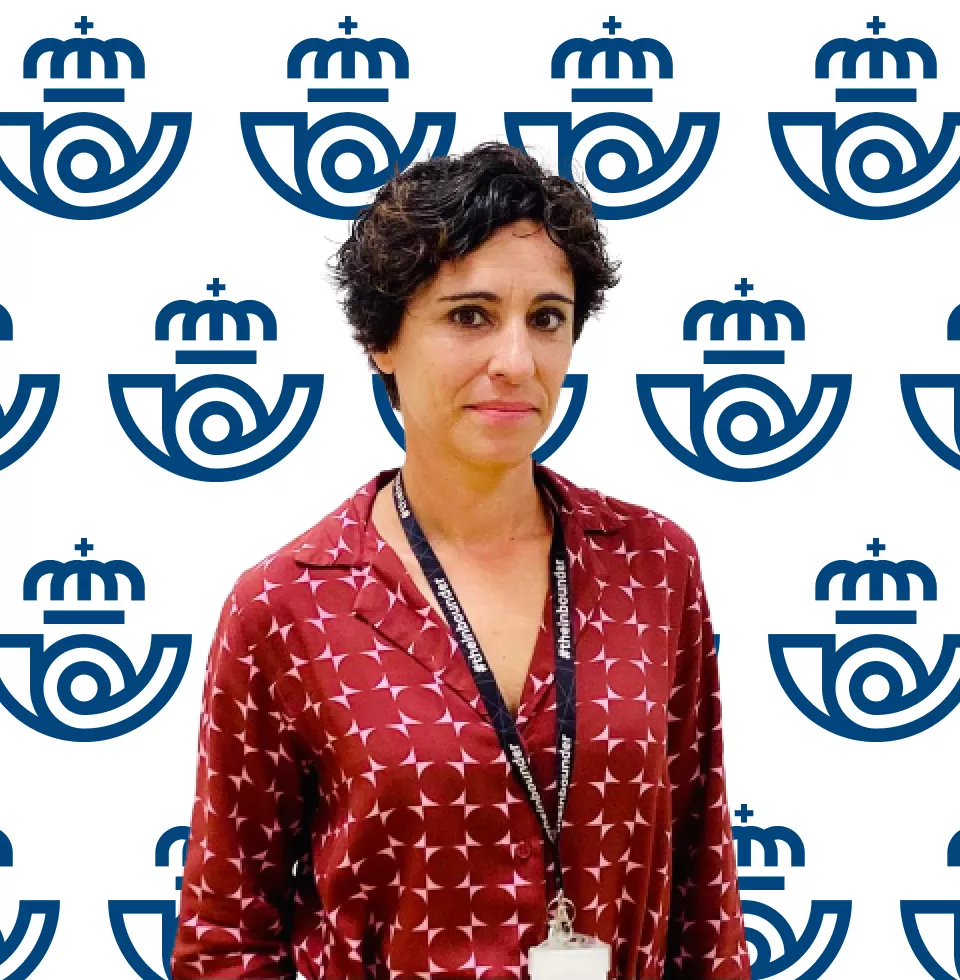 Sara Arias Herrero
Manager Digital Experience
"Working with Frizbit has been an evolution for Correos Market, as they offer a solution that allows us to recover lost users and increase our sales. In addition, with web push notifications and abandoned cart emails, we have been able to improve our results through automation and personalisation based on user behaviour on the website. During all this time, both teams have worked together in an agile way, with Frizbit's team keeping a close eye on the evolution of our ecommerce to offer us very useful functionalities for Correos Market's business. As a result, we have enhanced product recommendations to users, helping to improve the online shopping experience".