It's already been a whole month of 2021. We lived a very different holiday season with restrictions due to Covid pandemic, and most of us did all of our holiday shopping online for the first time. Online sales skyrocketed in December 2020, reaching records with over a 30% increase spent. 
This means, digital marketing professionals have to analyse and adjust their strategies to keep up with this fast growing pace. Being up to date with the latest digital marketing news and trends is completely essential. January 2021 has arrived with a lot of interesting updates and we're here to sum them up for you. 
Digital marketing insights and updates from January 2021
1. Search Marketing Updates
New look and feel for Google Search on mobile devices
Mobile users account for approximately half of world wide web traffic and the number keeps going up. Each year, more people use mobile devices to browse the Internet and, being as user-centered as always, Google is focused on improving their experience as much as possible and launched an update to the design and interface of mobile Search.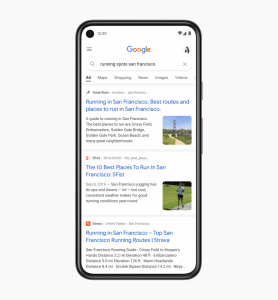 The new look is aimed to offer an easier to read interface with a cleaner design. "We wanted to take a step back to simplify a bit so people could find what they're looking for faster and more easily," says Google's designer Aileen Cheng.
There are five aspects that drove the redesign:
Making information the main character: Google aimed at making the information the center of attention. They want users to get the result they searched for as clearly and quickly as possible by minimizing the elements around it.
Making the text easier to read: Google decided to change fonts, make the texts larger and bolder. The goal is to make the Search results easier and faster to scan so people can understand them better.
More space: another change is that results are now shown edge-to-edge with more white space and less shadows to make it less cluttered.
Highlighting with color: Google decided to use color intentionally to guide the user's eyesight to what's important. Contrasting color with clean, white backgrounds helps important information stand out.
Bubblier design: all of Google's design is aiming to roundness and they wanted to incorporate this look and feel into the new mobile Search results design interface by rounding edges of icon and images.
Google adds a "price drop" tag to search results
Google made some important changes to its Product Structured Data page that allows search rich results to display price drops. Google uses organised information taken from websites to feed content and display it in the rich results section of search. The purpose of this data is to be eligible to communicate specific information about a web site to be shown in the rich search results.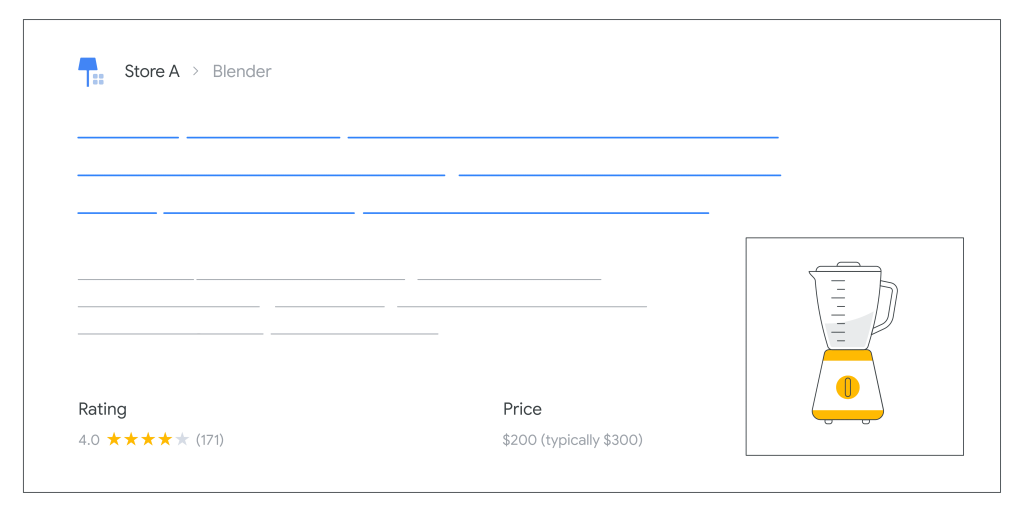 A product, for example, has "Product Structure Data" that contains information about images, reviews, shipping, price and offers. The new feature Google is implementing is called "Price Drop Appearance", and tracks the price used for the "Offer" schema structured data within the product.
By tracking this information, Google will add the rich result "Price Drop Appearance" when detecting there's been a price drop. According to Google this new feature is going to "Help people understand the lowest price for your product. Based on the running historical average of your product's pricing".
In order to be eligible for the price drop appearance, you just have to add an Offer to the Product structured data and the price has to be a specific number, not a range.
2. Marketing Tech Updates
Google's alternative to third-party cookies available Q2 2021
As you surely know by now, Google is eliminating third-party cookies for good very soon. This effort into building a more secure internet experience for users, where privacy comes first, is creating major concerns in the digital marketing world. But Google's not to leave marketers helpless and is currently developing a series of alternatives for third-party cookies.
This is where the Privacy Sandbox initiative comes in, and Google finally shared some insight on its development. The initial proposal was that Federated Learning of Cohorts (FLoC) would group people with similar interests without identifying them individually:
Federated Learning of Cohorts (FLoC) proposes a new way for businesses to reach people with relevant content and ads by clustering large groups of people with similar interests. This approach effectively hides individuals "in the crowd" and uses on-device processing to keep a person's web history private on the browser. – Google Blog
Google is making this third-party cookies alternative available for advertisers to test in Q2 2021. They have been running tests already and state to have very promising results and say "advertisers can expect to see at least 95% of the conversions per dollar spent when compared to cookie-based advertising".
The solution aims to provide both users, publishers and advertisers a solution that satisfies their needs by making the web a more secure environment that respects privacy over all things. Google has made a available a Whitepaper that outlines the FLoC's principles if you want to run your own simulations.
Apple rolls out new privacy feature on iOs 14
Apple is riding the wave of an user-privacy oriented internet and it's rolling out a new initiative with an upcoming iOS14 update. The App Tracking Transparency will require users to give their permission for apps to track their personal data across other apps or websites owned by other companies.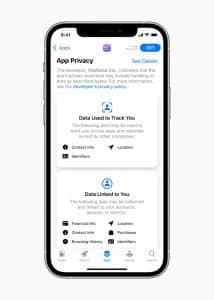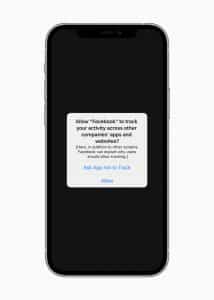 Every app, including the ones from Apple, will be required to ask user's for their permission to track their activities beyond the use of the app. Users will be able to access their privacy settings at any time, see which apps have requested permission and make changes if they want to.
"Privacy means peace of mind, it means security, and it means you are in the driver's seat when it comes to your own data," said Craig Federighi, Apple's senior vice president of Software Engineering.
Apps can continue tracking user's activities as they've always done before, they'll just need to ask for permission now. This iOS14 update will come early spring in March of 2021.
Google might not show teasers in web stories
We all are familiar with stories, maybe too familiar since every social media platform has added its own version: Instagram, Facebook and LinkedIn Stories, Fleets on Twitter, Whatsapp Stories and so on. Web Stories are basically the same thing, but shown in the Google Discover Tab of their mobile app.
Marketers and overall publishers have been including them on their marketing mix as additional channel to communicate and engage with their audience. However, Google has detected some "bad practices" and released an article stating that they'll stop ranking teaser stories.
According to Google, they've discovered that users don't want to see content that teases them and essentially works like ads to redirect them to other content. They say "Readers don't like to feel forced to click through to a connected blog post to finish reading".
With this in mind, Google shared a few dos and don'ts for optimizing Web Stories strategies and content. Being kind of a new channel, it's understandable that we're still discovering how to really profit from it and these tips might help with that:
Focus on creating quality content
Showcase a product and share link to where you can buy them
Tell a complete story that inspires users to dig a little deeper
Create the same story that connects to an article about the same topic, but with a different angle
Don't tease the audience with uncompleted content they have to click-through to finish
3. Social media updates
Clubhouse: The invite-only new social media everyone is talking about
Clubhouse is a new social media platform where users share audio-only content instead of images or text posts. It was launched in 2020 by Alpha Exploration Co. and valued at $100 millions by December 2020.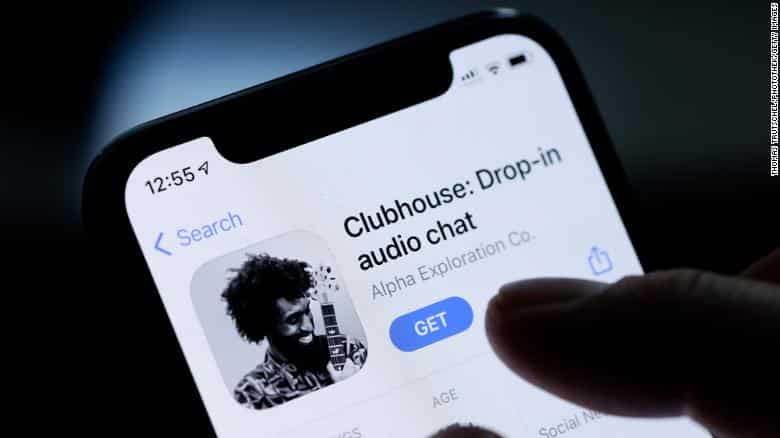 It's an invite-only platform, which means you can't join unless an existing user sends you an invitation. The app has audio chat rooms users can join and participate, or create their own. The owner of the virtual room decides who can speak and participants can raise their hand to join the conversation.
The themes of the chat rooms vary from politics, books discussions, comedy shows, debates or simple impromptu conversations. Each person gets one invite when invited by another friend, and after a while you get 3 more. You also have to be an iPhone user, since the app is only available for iOs.
Twitter acquired newsletter platform Revue
Twitter wants to offer writers, publishers and creators new ways to share their content. They have been exploring for monetization means and newsletters have always been a valid option. With this in mind, the social media platform has acquired Revue, a Dutch startup that allows content creators to send and monetize editorial newsletters.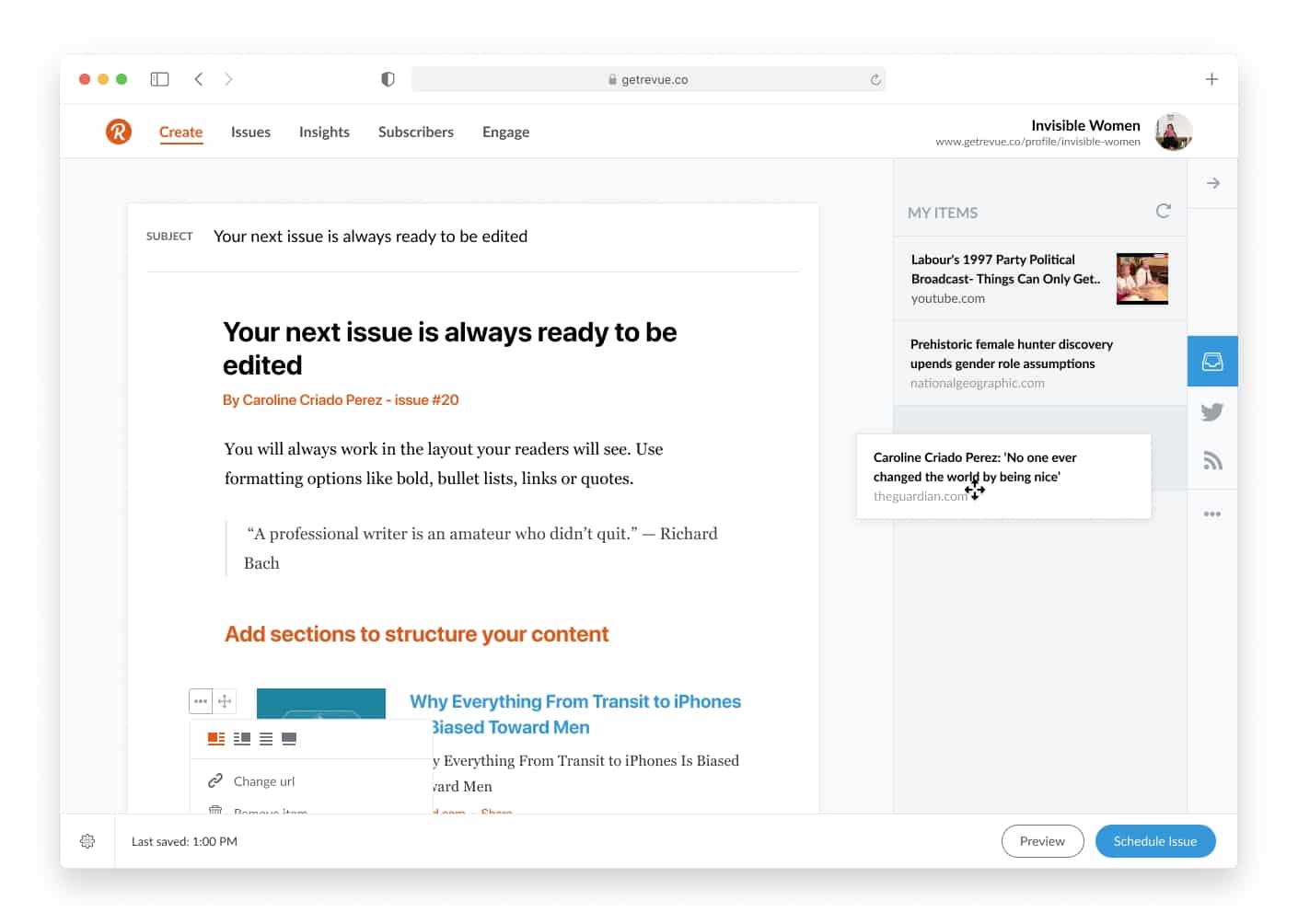 The main goal here is to encourage publishers to keep creating content with the incentive of monetization, while helping audiences connect with their favorite content creators.
Many established writers and publishers have built their brand on Twitter, amassing an audience that's hungry for the next article or perspective they Tweet. Our goal is to make it easy for them to connect with their subscribers, while also helping readers better discover writers and their content.
Twitter informed that they'll continue working with Revue as a standalone and make the platform's pro features free for all users, while lowering the paid newsletter fee to 5%.
LinkedIn launches "LinkedIn Marketing Labs" on-demand courses
LinkedIn has launched a free new learning platform called LinkedIn Marketing Labs. It's about online, on-demand video courses to teach marketing professionals how to use LinkedIn ad tools. It's LinkedIn strategy to face the controversial and divided opinions marketers have about the effectiveness of ads within the platform.
The courses cover everything from a basic introduction to LinkedIn Ads, how to target audience, reporting and analytics.
Introduction to LinkedIn Ads
Using LinkedIn's Ad Targeting
Reporting and Analytics for LinkedIn Ads
Building a Full-Funnel Content Marketing Strategy on LinkedIn
Using LinkedIn for Brand Awareness
Using LinkedIn for Lead Generation
The courses are curated by experts and you can tailor them to fit your own needs. Customer Marketing Manager from LinkedIn, Renee Lowe said that "there's an art to using LinkedIn advertising tools, but there's a science behind it as well." She states that all marketing professionals, regardless of their knowledge of LinkedIn advertising tools, can benefit from the courses.
The courses are already available and users will be directed to the most interesting courses for them, based on the answers of a short form when accessing Marketing Labs.
We'll keep tracking the most important digital marketing updates and insights every month! In the meantime, you might like:
The Future of Digital Marketing Without 3rd Party Cookies
Top Digital Marketing Trends for 2021