2021 was for sure an eventful year and it went by really, really fast. We shared every step of the ways with you bringing you a sum up of the most important digital marketing news each month and here were are once more with the:
1. Search Marketing Updates
DuckDuck Go is Launching Desktop Version of Mobile App
The mobile search engine solution for a more private experience has announced the release of a desktop version. They claim their solution to be an "everyday browser that respects your privacy" and to be much faster than Google.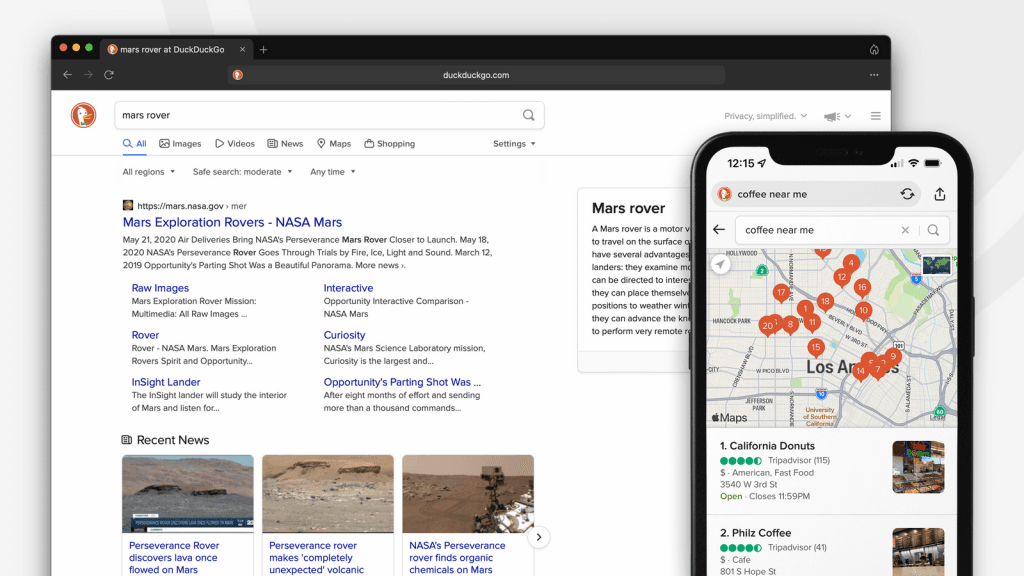 This new release is not to be confused with their extension for Google Chrome. The DuckDuck Go private browsing app will be a standalone product. So far this is what we DuckDuck has said about it:
Cleaner and simpler interface
It will keep the "Fire" button from its mobile app
Less clutter and offer more privacy than Chrome
Faster than Google Chrome
This desktop version is currently being tested in a closed beta and the company hasn't made it clear when it will be available for everyone.
Google Updates Local Search Results
An algorithm update began to roll out late November and Google has confirmed it concluded early December. Through their Google Search Central Twitter account they said:
Our November 2021 local search update has concluded. It began Nov 30 and ran through Dec 8. It involved a rebalancing of various factors we consider in generating local search results.
On Google's support page you can find a list of the ranking factors and how to improve them:
Relevance: how well a local Business Profile matches what someone is searching for.
Distance: how far each potential search result is from the location term used in a search.
Prominence: how well known a business is keeping in mind that some places are more prominent in the offline world.
Even though Google has never been specific about how they rank search results, with these insights you can redirect your efforts towards the one that works best for you and your business.
Microsoft Bing's Integration with Shopify is now Live
Back in October Microsoft Bing announced a new integration with Shopify to allow shoppers across Microsoft to get more diverse products, great prices, and improved discovery of deals.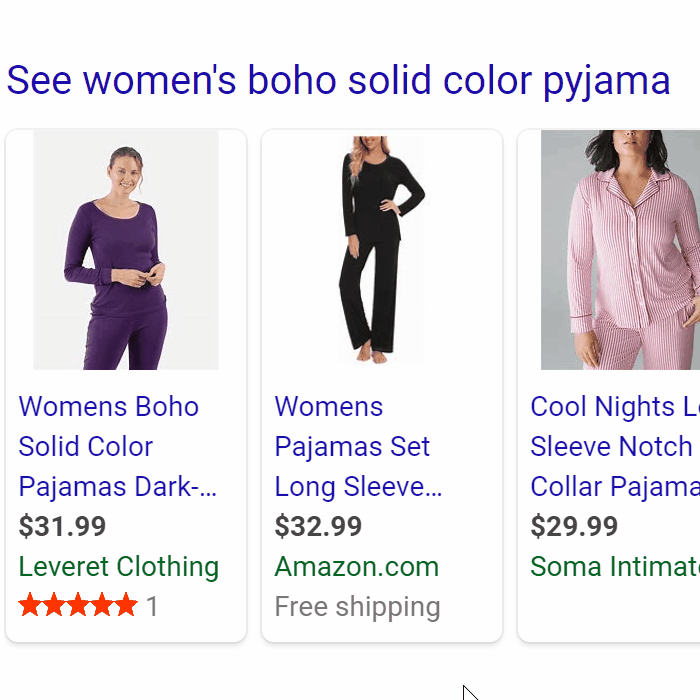 If users head to Microsoft Bing right now and search for a product they have been looking for, they will receive results from millions of merchants thanks to the Shopify integration. After selecting a product and clicking on the "buy now" button, they will be instantly redirected to the shopping cart page to continue with their purchase.
These products will also be available on Microsoft Start. We're excited to launch our integration with Shopify to provide our shoppers a delightful experience with wider variety of products, better prices and convenience of "buy now". – Microsoft Blog
2. Marketing Tech Updates
Adobe Announces Free Creative Cloud Express
Adobe is introducing a new suite of tools called Creative Cloud Express. It's a web and mobile app created for anyone, from students to entrepreneurs, to create:
Creative Cloud Express draws on our decades of experience working with the creative community. It makes the core technology in our industry-leading products like Photoshop, Illustrator, and Premiere Pro available with just a few clicks — and with no learning curve. And whether your goal is to make a flyer, edit an image, or produce marketing assets, you don't have to start from scratch — Creative Cloud Express gives you access to thousands of beautiful templates, millions of images from Adobe Stock, thousands of fonts, and many more assets that you can personalize to tell your story. – Adobe Blog
This free tool is designed for everyone to use, even people with no previous experience with design software. This new suit of tools, Creative Cloud Express is available on the web, in Microsoft stores and on apps for iOS and Android.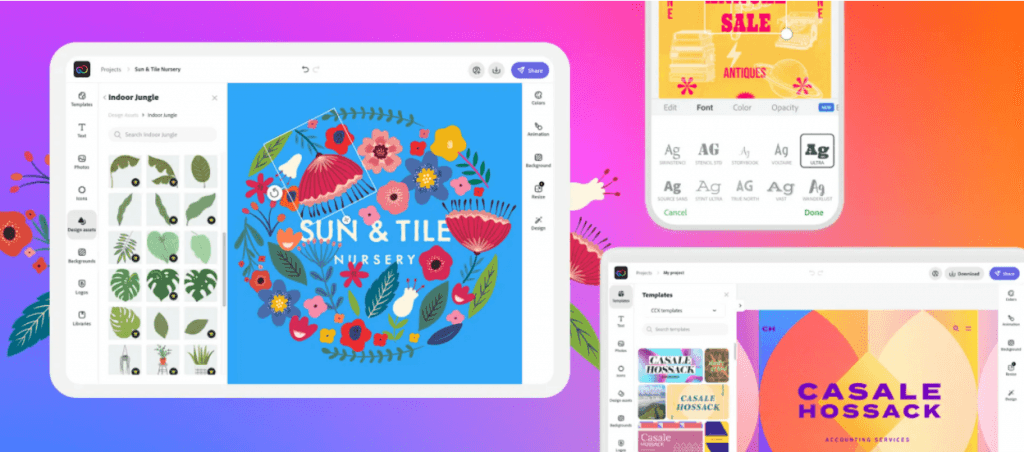 It's so easy to use thanks to many simple features called Quick Actions like removing an image background, trimming a video, or creating a GIF with just a few clicks. On top of that, the suite offers access to millions of resources like photos, fonts, templates, graphics and other.
WordPress delayed 5.9 version Release
WordPress has delayed the release of the 5.9 version to January 25th 2022. Originally, it was intended to be published in December 2021, but the project fell significantly behind schedule and core contributors raised their concerns about being able to meet deadlines. 
On their blog they informed that near the end of original alpha release cycle there were issues related to the new features planed for the 5.9 version:
Full Site Editing (FSE), which is a collection of features, such as global styles interface, Navigation Block, block themes, template editors, and site editing flows.
The Twenty Twenty-Two (TT2) theme, which depends on these FSE features.
The thing is that WordPress 5.9 version is a major one because of the full editing features it includes and they need to get it right. Adding up to that, the WordPress 6.0 version was scheduled to be released in April 2022 and they felt it was too long for the community to wait.
After revising the list of issues, the Core Editor team realized that these features could be included in the 5.9 version with the new schedule. They are focusing on a schedule that delivers full release and this is what they said:
5.9 is still in feature freeze. Work from here on is strictly to address the changes that get the release to a stable state. – WordPress Blog
Jotform adds 3 new Widgets
Jotform takes pride in the vast amount of (very specific) widgets they have to cover their users' needs. This month they are introducing 3 new ones they feel are worth highlighting:
Image Gallery
WhatsApp Button
OpenStreetMap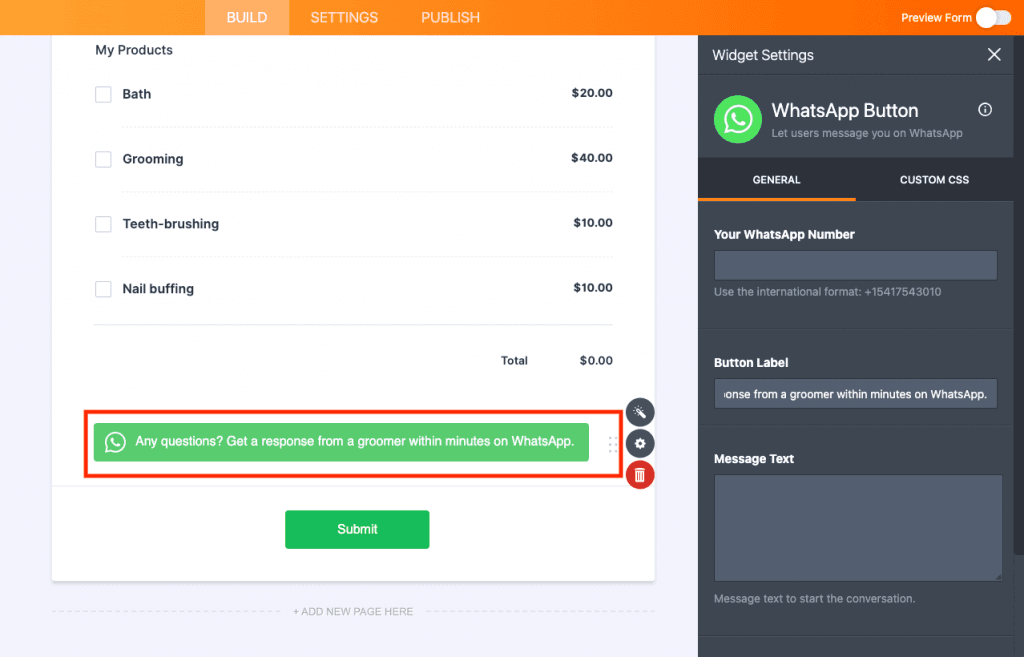 The Image Gallery widget allows users to add a photo gallery to their form. They feel this feature could be useful for order forms, for example, when a user needs to display a wide range of products. The widget it's said to be very easy to use and customize with no coding required.
The Whatsapp Button embed directly to the forms so anyone can access and message to Whatsapp. It's a widget that allows users a seamless way to communicate. In Jotform's blog they say: Use the WhatsApp Button to collect orders, receive feedback or contact information, or simply as a way for users to contact you with any urgent requests.
Last but not least, the OpenStreetMap widget allows users to display an interactive map on their form or app:
This can be especially useful for giving users a point of reference for specific destinations — whether it's to show precisely where your business is located, how to find an event space, how to navigate to the nearest parking lot, or anything else. – Jotform Blog
3. Social Media Updates
TikTok Users Can Make Money Through Tips & Gifts
Social media platform TikTok is introducing new ways for content creators to get paid with the addition of tips and gifts. These new features are part of a suite of new monetization tools called Creator Next. 
Tips: the new tipping feature allows users to send tips of $5, $10, $15, or custom tip amount to other users to show their appreciation for the content they create. When a user gets a tip, they receive 100% of it. These payments are facilitated by Stripe and users who are eligible to receive them will display a new icon on their profiles.
Video Gifts: the new gifting feature allows users to send virtual gifts to other users on specific videos and the recipient can exchange them for money. You might have already seen a new gift box icon displayed on certain videos.
To be eligible for receiving tips and gift a user must comply with the following:
18+ years of age
At least 1,000 video views in past 30 days
Have at least three posts in the past 30 days
An account that's in good standing with TikTok's community guidelines
Be based in the US, UK, Germany, France, Italy, or Spain
Meet minimum follower requirements (which differs depending on region)
Twitter Adds Auto Captions for All Video Uploads in Tweets
Twitter has announced a major new feature: all videos uploaded within tweets will have auto caption enabled.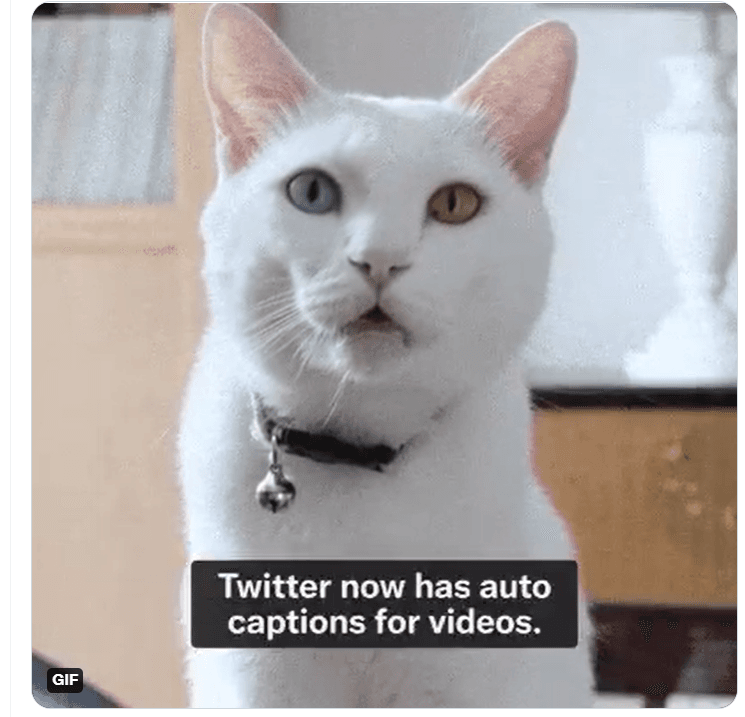 The new captions will be enabled for in-stream videos that are muted, on both iOS and Android, while desktop users will have the option to switch them on and off as they please. The captions are available in 37 languages and will show in the language of the device used to upload the video.
Translation and editing of the captions are still in development but this new feature allows Twitter users to access content in more formats. As this social media platform has always been text-focused the auto caption for videos opens the doors to give more prominence to videos.
Clubhouse Launches Saved Replays, Unveils New App Icon
Clubhouse, the popular social media platform that gave us so much to talk about early 2021, has announced one more update before the year ends.
The new "Saved Replays" feature allows users to save the audio from a recorded Clubhouse chat to listen to later. Any user can access the option by clicking the three dots and then tapping the "Save Replay" button.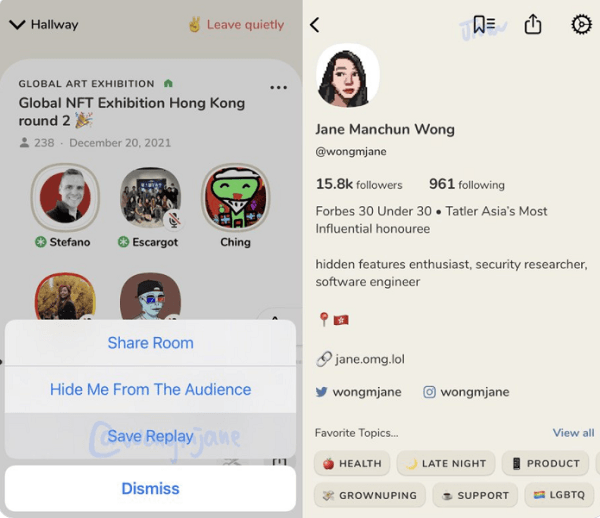 This might be a feature users were expecting from the app since it seems to be very useful to be able to listen to audio chats later in time.
The app also unveiled a new icon featuring streaming influencer Abraxas Higgins since they consider him a "quintessential Clubhouse success story":
"A former Wall Street banker turned music marketing strategist turned audio influencer. In addition to being the host of Clubhouse's beloved morning show 9AM in London, Abraxas is also the most followed person in the UK on Clubhouse and makes more money now from brand partners than he did as an investment strategist."
That 's for 2021!
2021 was for sure a year full of interesting events in all aspects. We hope you enjoyed our last digital marketing news article of the year and we will see you on the next ones!
Happy 2022!