Time is going by so fast it's almost impossible to keep up with all digital marketing news and updates for every month. Google always keeps us on our tiptoes with constant updates, changes and new features for all of its products, new marketing tech is being developed every day and social media is a complete universe on its own. 
But don't despair! As every month, we are to gather and sum up for you the most relevant:
Digital Marketing News, Insights and Updates from May 2021
1. Search Marketing Updates
Google previews MUM
The biggest news from Google this month is the preview of MUM. It stands for Multitask Unified Model and this new tech was showcased mid May by Google's Prabhakar Raghavan at Google I/O. 
Since 2019 Google's search algorithm to understand queries has been powered by BERT, an extension of Natural Language Processing. This algorithm helps searches deliver accurate results by asking questions more similar to the way we talk naturally, instead of trying to think what type of keyword or phrase will actually give us the answer we're looking for. 
Google has now announced the preview of MUM: a new tech 1,000 times more powerful than BERT. The biggest and most important difference is that MUM can multitask to help deliver more information: it's trained in 75 languages and it's multimodal, meaning it can understand information across text and images. 
According to Google, they have discovered that it takes an average of eight searches for users to get the information they want and complete a complex task. With the development of MUM they aim to solve this issue and help users get things done with fewer searches. Google says:
Imagine a question like: "I've hiked Mt. Adams and now want to hike Mt. Fuji next fall, what should I do differently to prepare?" This would stump search engines today, but in the future, MUM could understand this complex task and generate a response, pointing to highly relevant results to dive deeper. 
Google's mission has always been to make information more accessible to everyone. They have already started running internal pilots with MUM and says to be very excited about how this new search technology can improve Google products and user experience. 
Google's launching new features for smart bidding
Google is rolling out new features for Smart Bidding to make marketers life much easier, better manage their bidding strategies and improve campaign performance. 
Top signals for Target ROAS and Maximize conversion:

Top signals highlight some of the dimensions in which the bid strategy is automatically optimizing the bids depending on likelihood of users converting (device type, location, day of week, time of day, keywords). They currently report for campaigns that use Target CPA and Maximize conversions, with the launch of the new features, they'll be available for search campaigns using Target ROAS and Maximize conversion value.
Seasonality adjustments at manager account level:

Smart Bidding takes into account seasonality to improve the performance of the campaigns. However, for specific times such as big sales or product launches, the adjustments had to be made manually for each individual account. With new features Google makes it possible to set them at the manager account level. 
Maximize conversions with recommendations:

Google will be showing new opportunities to opt into maximize conversions on the Recommendations Page: "These recommendations will show for eligible Search campaigns and can help you get more conversion value within your budget."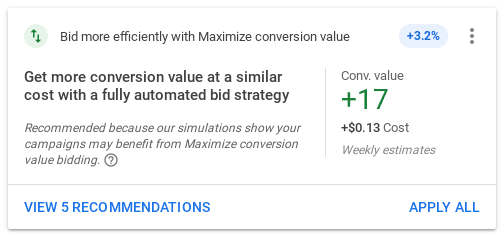 Target Impression Share simulators to predict performance:

up until now Simulators to help understand how target bid and budget changes could affect campaign performance, were only available for conversion and click-based bid strategies. With the roll-out of new features they are expanding to Search campaigns using Target Impression Share.
New ad formats for local campaigns on Google
At its annual Google Marketing Livestream, they announced the launch of new formats for local ads campaigns: 
Auto suggest ads:

one of the new formats is called Auto Suggest Ads, which show ads based on the user's location. When a user searches for a product or service in Google Maps, the auto suggest will show an ad of a nearby advertiser.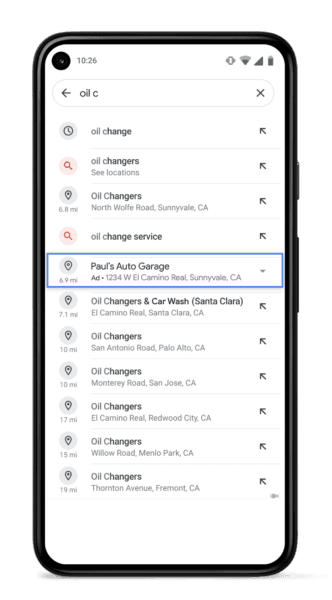 Navigational ads:

these new types of ads will be shown on the user's screen when using Google Maps driving directions. So when a user is driving towards a destination, an ad of a nearby local business will appear on the screen and the user will have the option to add the destination to the route.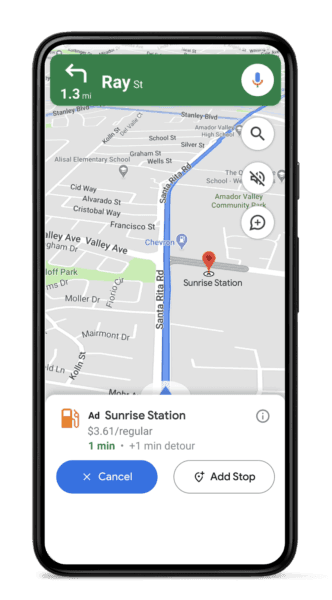 Similar destination ads:

another new ad format is Similar Destination Ads. They will show when a user searches for a local business and it's closed at the time of the search. Google will then show a similar business with the tag "Similar and Open".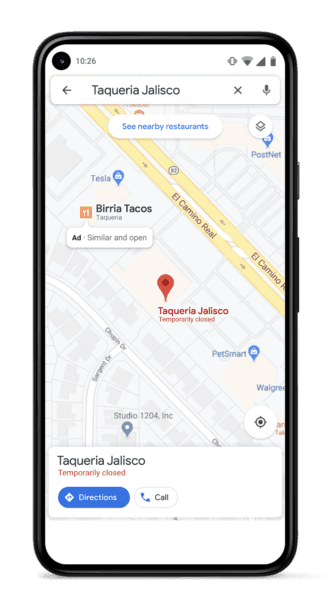 All new three ad formats will be available for local ad campaigns globally in the second quarter of this year.
2. Marketing Tech Updates
Microsoft Advertising announces Unified Smart
Acknowledging the importance of having a strong online presence for any business and how challenging it can be to manage it successfully, Microsoft has launched Unified Smart campaigns: a unified solution to manage social media presence and search advertising. 
With Unified Smart campaigns platform you can:
Run ads:

this new solution allows you to run ads on both search engines with Microsoft Advertising and Google Ads, as well as social media platforms Facebook and Instagram. 
Manage social media:

Unified Smart allows to publish, like and reply comments on Facebook, Instagram, LinkedIn, and Twitter.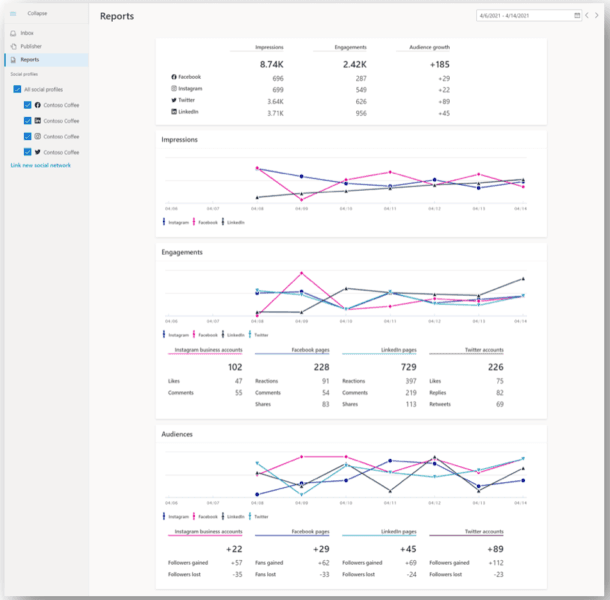 Reporting:

additionally to being able to manage campaigns across channels in one single place, publishers can also see reports of search and social media in one place.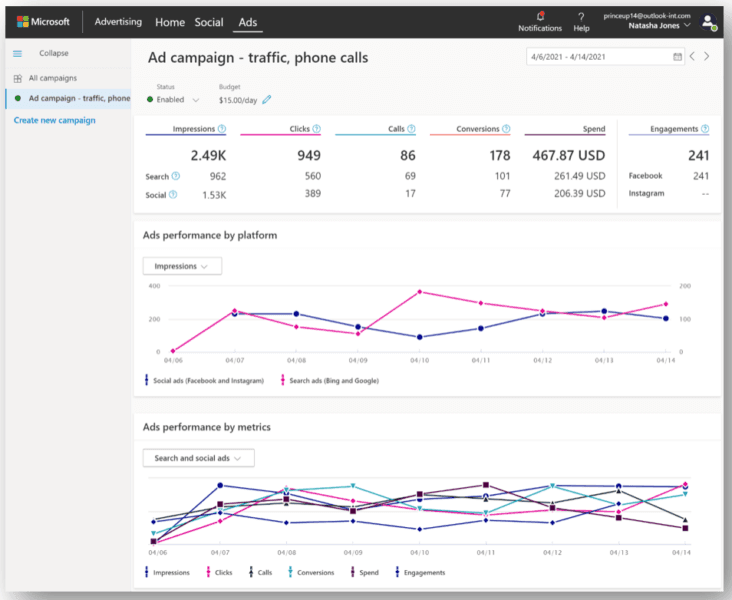 Automate and optimize with AI:

you can create ads, let them run for a while and then watch how AI creates additional ones for you, optimizing your campaign results. The same way you budget will be distributed by AI across channels to help you get the best ROI. 
The most interesting thing about the new Microsoft solution is that it is free to use. There are no charges, service fees or commissions. You only have to pay when someone clicks on your ad. That's what makes Unified Smart campaigns so interesting for new and small businesses that wish to handle their campaigns all in one platform. 
Google expands its shopping integrations
Google is always considering its users needs and is now rolling out shopping integrations with WooCommerce, GoDaddy and Square. During the Google I/O they announced that they want to help retailers and consumers connect and build lasting relationships, hence the new integrations.
This open ecosystem approach means that retailers will have even more ways to get discovered across Google, and shoppers will have even more choice.
Retailers that use any of these e-commerce platforms will now be able to show their products for free across Google. A few days earlier Google announced the Shopify integration and has now revealed the expansion to the other platforms.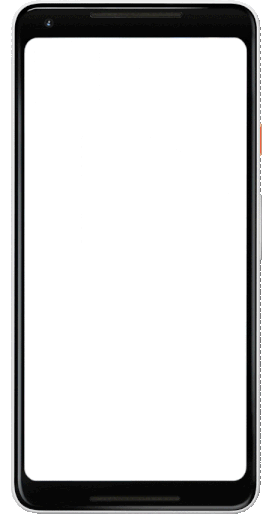 The aim is to help people discover new and easier ways to shop, and to offer retailers more options to connect with their customers. Google says that "As this generational shift to e-commerce accelerates, having a digital presence is just the minimum — it's now imperative for you as a retailer to stand out and speak directly to your customers."
Zoom announces all-in-one events platform
The popular video conferencing platform Zoom has announced the launch of Zoom Events, an all-in-one solution for digital events. It is scheduled to be launched this summer and it will combine features from Zoom meetings, chat, and webinars.
One of the interesting features is that you will be able to produce ticketed, live events for audiences of all sizes. All the process of organizing, managing and billing the event can be done in the platform, as well as keeping track of registration and attendance. 
The possibilities Zoom Events present are endless. You can host internal and external events for companies and businesses of all sizes. Conferences, classes, product launches and pretty much anything that has a space in the virtual world. 
This initiative finds its roots thanks to the on-going growth of virtual meetings during Covid-19 pandemic times. Zoom understands that digital events have found their way into our daily lives and it's trying to make it as easy as possible for big and small businesses to adapt to this new reality and offer customers the best experiences they can. 
 3. Social Media Marketing Updates
Snapchat launches Public Profiles for Businesses
Snapchat had already launched Public Profiles for Creators, Shows, and Snapchatters and has now opened the doors for Business with Public Profiles: "Public Profiles for Businesses has launched on Snapchat, giving brands of all sizes a free, permanent home for all of their unique Snapchat content."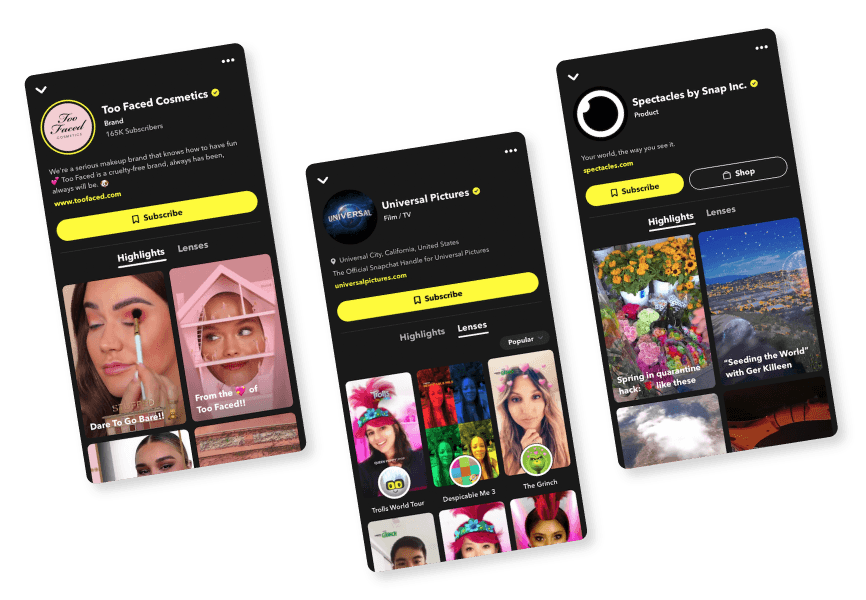 Public Profiles for businesses offer brands the opportunity to house all of their unique content in one discoverable place. Some of the most important features include:
Native store:

you can link your Shopify ecommerce store to your Snapchat profile so users can browse products and even buy through the "Shop" feature. 
Highlights:

you can permanently showcase some of your content on your profile so that new users that visit for the first time get to know your business. 
AR lenses:

you can now publish lenses to your Public Profile so that snapchatters can discover them and engage continuously with them. 
Public stories:

so you can share any type of content of what's happening behind the scenes of your business. 
With this new feature Snapchat is looking to catch up with businesses' needs on social media nowadays by offering tools that allow them to engage and connect with their audience. 
New messaging features for Facebook and Instagram
New features are coming to Facebook and Instagram DMs to give users the opportunity to express themselves better with additions that go from new themes to the ability to reply to messages with photos or videos.
Facebook messenger new features
Chat archives:

users can now clear their inbox without deleting chats for good. With a swift "swipe to archive" option it's possible to keep everything tidy and then access inactive chats in the future if need be. 
Tap to record:

for all those audio-lovers out  it's now possible to record voice notes hands-free. With just one tap is sufficient to begin recording, and one tap to finish. This feature will be available also for Instagram in the future.
New themes:

new themes to customize chat screens are now available for both Messenger and Instagram DMs.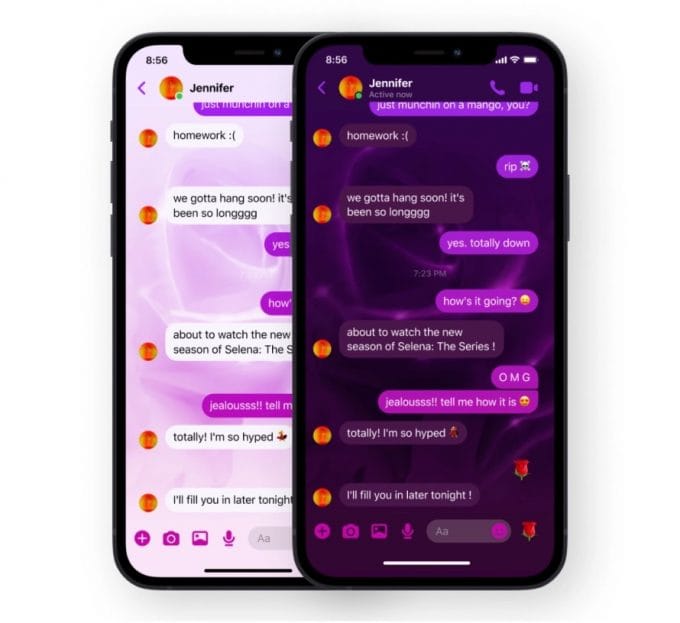 Instagram DMs new features
Visual replies:

Instagram has made it possible for users to answer direct messages with a photo or video they can take in the moment or choose from their camera roll. At the moment this feature is only available for iOS.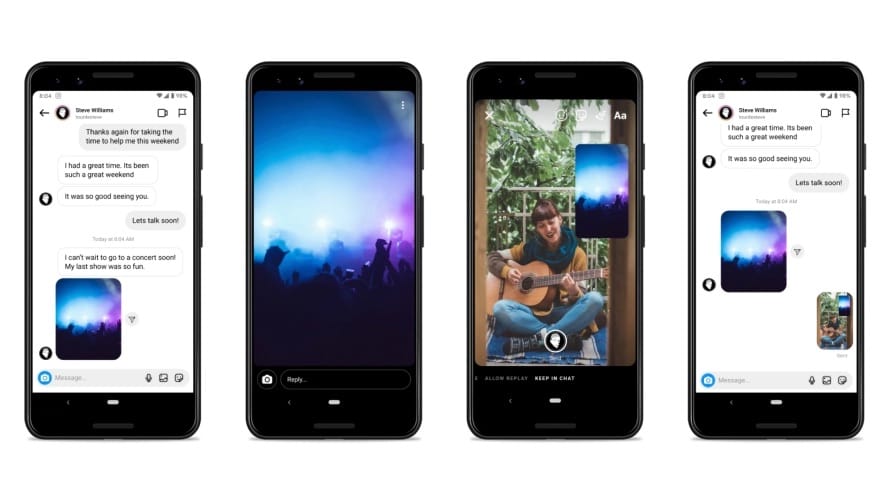 Inbox seen states:

users can now see from their inbox when someone has already read their message. This was only possible before when opening the chat. 
Twitter acquires Scroll
Scroll is a subscription based service that removes ads from new sites. From some time now Twitter has been focusing on offering content creators means to grow and monetize their content on the social media platform. 
With this in mind, most recently they acquired Scroll, a platform that removes ads from new websites for a monthly fee. The service will be integrated with Twitter into a subscription service they plan to launch in the future. 
Twitter's VP of Product said, "As a Twitter subscriber, picture getting access to premium features where you can easily read articles from your favorite news outlet or a writer's newsletter from Revue, with a portion of your subscription going to the publishers and writers creating the content."
It seems that Twitter aims by this new acquisition is to offer users a subscription model to access an ad-free timeline by sharing revenue with content creators. 
Digital marketing news from May 2021
There was a lot to note and learn from the digital marketing world during the month of May. It was eventful and filled with very interesting updates to keep an eye out. 
What did you find most interesting?
If you wish to read something else, check out: