Summer is coming to an end and it has gone by so incredibly fast that it feels almost as if just yesterday we were discussing and sharing digital marketing trends from July. Without almost realizing it a whole month has passed and it is time to sum up again what has happened during these past 30 days.
Here are the most important:
Digital Marketing News, Updates and Trends from August 2021:
1. Search Marketing Updates
Google Shares Insights on how they Generate Page Titles
The first thing people pay attention to decide if a website is worthy of their clic and relevant to their search is the title. Google puts extra effort into providing the best titles in Search results to connect people with the right content produced and offered by websites.
In the past few weeks, Google has introduced a new system to generate titles for sites. With this new system titles are not going to change based on the query issued by the user, like they did before. Google states that "This is because we think our new system is producing titles that work better for documents overall, to describe what they are about, regardless of the particular query."
The new system is going even more beyond the HTML to use text that people can see when they land on a web page. They are using the main visual title tagged with H1, other header tags and content that is prominent with the use of different styles.
The reason behind this is that Google considers that HTML tags don't always describe the content of the page so well for different reasons like being too long, having way too many keywords or an entirely lack of tags.
This update is aimed to produce more accessible titles for pages, by even adding site names if considered relevant. In other cases, Google might select the most relevant part of a title when encountering extremely long ones, instead of showing it from the beginning and cutting what might be the most useful part.
Google Simplifies Page Experience Report in Search Console
Early 2021 Google launched the Page Experience report in Search Console to give site owners a way to understand how their websites do against the page experience signals. This August, Google rolled out a new version that simplifies the report by removing some elements and fixing others.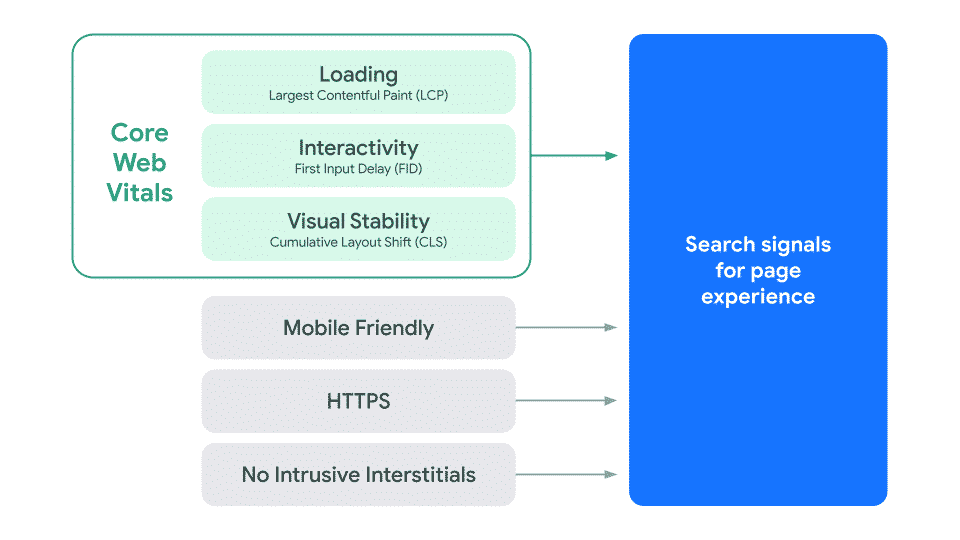 a) Removal of Safe Browsing widget: Google recognized that Safe Browsing issues, like third-party hijacking of sites, are not always under the control of site owners. That's why they are clarifying that Safe Browsing is not used as a ranking signal and won't show anymore in the Page Experience report. These warnings will still be shown in Search Console, but outside of the Page Experience report.
b) Removal of Ad Experience widget: the Ad Experience widget is algo removed with the purpose of avoiding the display of the same information on two different parts of Search Console. From now on the Ad Experience report will be available as a standalone tool to review the status of your site. The same as for Safe Browsing, Ad Experience was never used as a signal so the change will not affect the site's status.
c) Report improvements: Google is rolling out a few improvements to how the reports handle missing data:
Added a "no recent data" banner to the Core Web Vitals report and Page Experience report.
Fixed a bug that showed "Failing HTTPS" when Core Web Vitals data was missing.
Rephrased the empty state text in the Page Experience Report and Core Web Vitals Report
New Google Safeguards for Minors
Google is making changes to ads, content and more with the intention of creating a safer space for children and teens on the internet.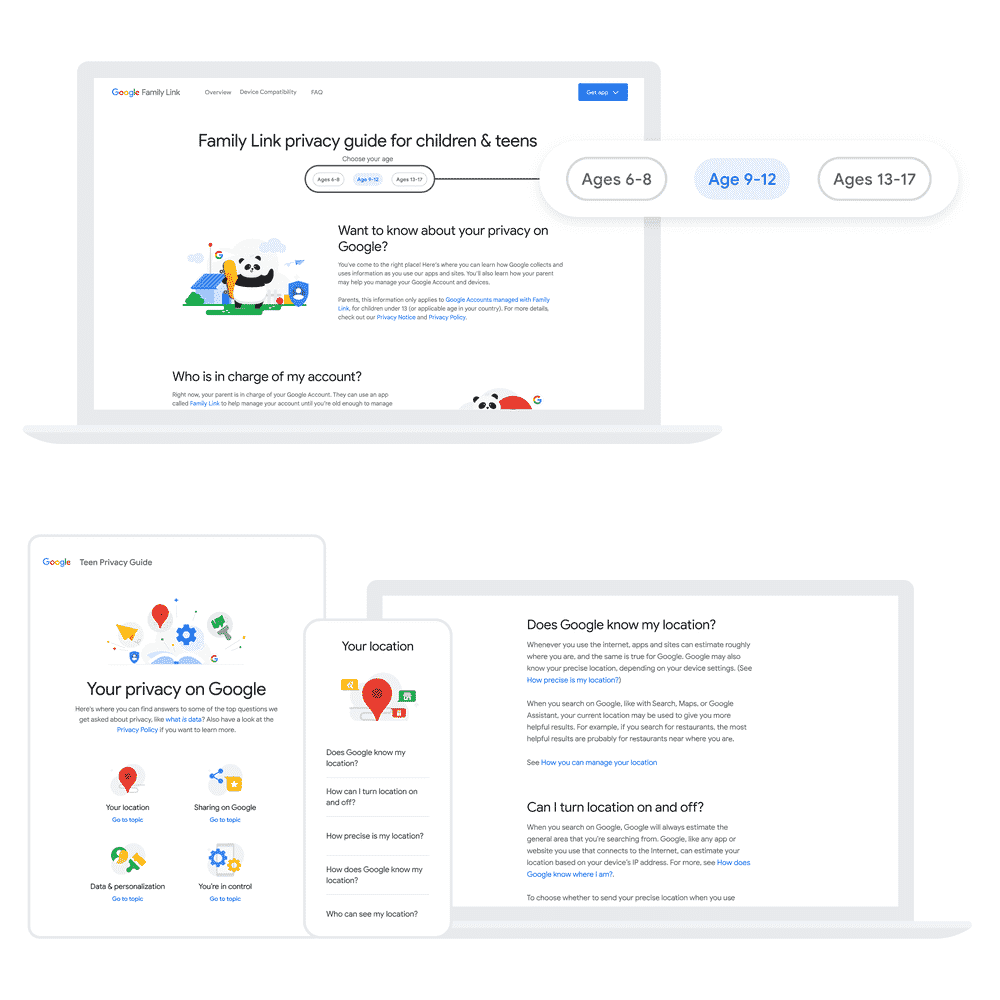 a) Advertising Changes: in order to prevent age-sensitive ads from being shown to minors, Google is expanding safeguards. From now on ads will be blocked based on age, gender and interests of people under 18 years old.
b) Digital Footprint control for Minors: Google plans to introduce a policy that allows anyone under the age of 18 or their legal guardians to request their images to be removed from Google image results.
c) YouTube Settings: one of the changes will make the most private option set by default in upload settings for teens on Youtube. Another change is that YouTube will begin to remove overly commercial content that encourages kids to spend money from YouTube Kids.
d) Location History Updates: location history is off by default and supervised accounts (for children) don't have the option to turn it on. This feature will be applied to all users under 18 years old.
e) Google Play Updates: a new safety section that will let parents or guardians know which apps follow family policies will be launched soon. This means that apps will be required to inform about how they use the data they collect from users.
f) Google Workspace for Education Changes: since more and more children are using the internet for school, concerns have risen about safeguarding the experience. That is why Google is working to give administrators abilities to tailor their students experience suchs as restrincting activity on YouTube and activating Safe Search by default for all users. ¡
g) Safe Search: SafeSearch is a feature that leaves out explicit results when active and it is enabled by default for users under 13 who use accounts managed by Family Link. Google plans to extend it for users under 18 as well.
h) Google Assistant Updates: Google is going to introduce new protection features to prevent mature content from surfacing for minors.
2. Marketing Tech Updates
Salesforce Announces Integrations with Slack
At the end of last year, Salesforce acquired Slack for the big sum of almost 28 billion dollars. Recently, after all this time, they finally announced the first integrations to be made. 
"What we're announcing are these new capabilities to support that Slack vision for sales, service, marketing and analytics. And for each of those areas what we're doing is a combination of articulating, both in best practices and codifying, how you can and should model your sales, service and marketing organizations in this new world," said Rob Seaman, SVP for Slack at Salesforce.
The main objective with the integrations is to provide a faster and easier way to work and automate Salesforce tasks. For example, it would be possible to join all the parties involved in a sale in a dedicated deal room where they can come together through the entire process and have a seamless workflow.
Service teams can get daily updates, personalized daily task lists, meetings and get together to help each other out with any problem they might have and solve doubts in rooms called a swarm.
Rob Seaman stated that these are just a few of the first integrations and that much more will come in the future. The company also acquired Tableau in 2019 and Datorama in 2018 and there are more integrations planned for the future.
Google Ads Editor Rolls Out New Features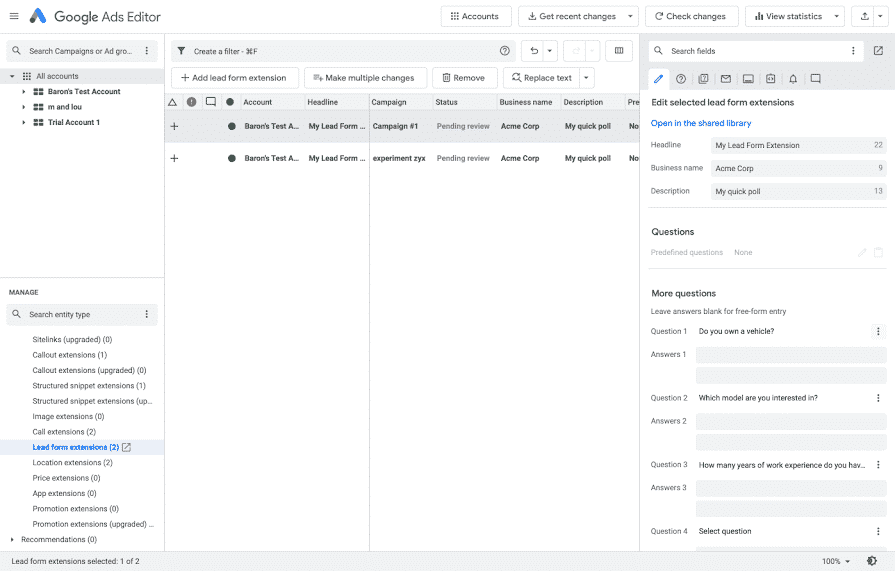 Google Ads Editor is a tool that allows you to make offline changes in bulk, saving time, making it easier to optimize campaigns. Google Ads Editor 1.7 is here and it includes several new interesting features:
a) Easier Downloads: from now on, advertisers can select the specific part of the campaign they want to work on and just download that. This translates into download speed improvements.
b) Lead Form Extensions: Lead Form Extensions allow users to include a form in their ads so prospects can fill in the form without needing to leave the SERP. These forms were only accessible to create or edit through the IU. Now users can download, edit and create lead form extensions within Google Ads Editor.
c) YouTube Audio Ads: YouTube Audio Ads were released in 2020 and could only be set up within the UI. Similarly to Lead Form Extensions, Audio Ads can now be set up through Google Ads Editor.
d) Hotel Ads: until now, Hotel Ads were only accessible through the Google Ads IU. users can now use Google Ads Editor to manage them.
Microsoft Ads Updates Several Features
Microsoft announced several product updates and releases for the month of August and here is what you need to know:
a) Target Impression Share: Target Impression Share Strategy will automatically set the bids of your campaigns based upon where you want them to appear and your target impression share.
b) New Automated Extensions: Microsoft is launching new automated extensions: Dynamic Location, Dynamic Multimedia, Syndication Decorations.
c) Account Labeling: Account Labeling allows advertisers to manage campaigns by tagging accounts, ads and keywords with labels.
d) Conversion Goals: a new feature available for advertisers using Shopping Campaigns that allows them to create product conversion goals.
e) Integral Ad Science now globally available: last September Microsoft announced a partnership with Integral Ad Science to offer more protection options in the Microsoft Audience Network and it is now available globally in the same markets.
f) Unified Campaigns Changes: a few updates to unified campaigns were algo announced:
Users can now post to Instagram from the social media section
Users can invite other Microsoft Advertising users to access and manage their accounts
Users can now use the same billing pages as Expert mode users
Improvements to the campaign management experience
Users can now manage multiple sub-accounts with a single parent account
3. Social Media Updates
TikTok Introduces Shopify Shop Tab for Approved Merchant Profiles
The social media platform has announced a partnership with Shopify to test TikTok shopping with a small group of Shopify merchants in the US, UK and Canada. This new feature will provide Shopify store owners with tools to create content that engages with consumers and sends them directly to their e-commerce site for checkout.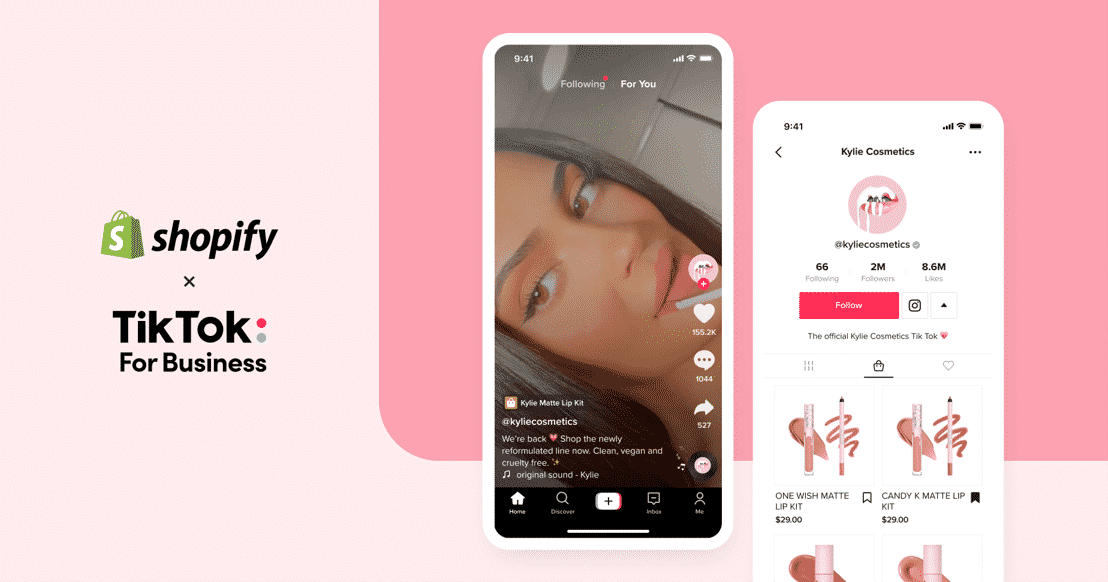 TikTok Shopping aims to make it easier for people to explore, discover and buy products they find on the platform. Blake Chandlee, president of global business at TikTok said:
"TikTok is uniquely placed at the center of content and commerce, and these new solutions make it even easier for businesses of all sizes to create engaging content that drives consumers directly to the digital point of purchase. We're thrilled to be expanding our partnership with Shopify and making TikTok more accessible than ever for their merchants."
Facebook Messenger Adds 4 New Features
For its 10th anniversary, Facebook Messenger is rolling out 4 new interesting features to enhance user experience.
a) Send and Receive Cash Gifts: for Facebook users in the US it is now possible to send and receive cash as gifts through the platform. The receiving user will be notified with a colorful message including virtual balloons and will be asked to confirm his Facebook Pay details and the money will be instantly deposited into his bank account.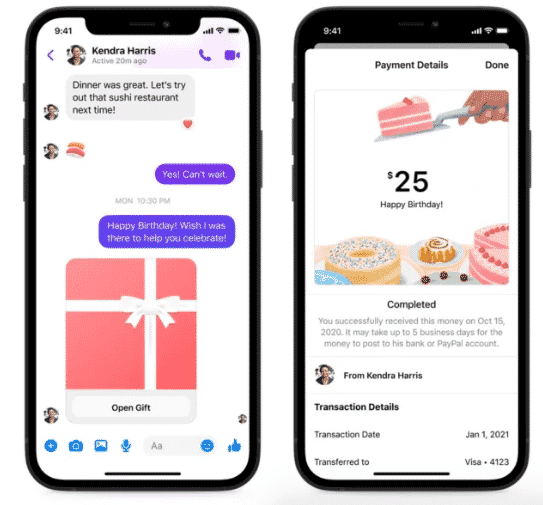 b) Group Chat Poll Games: Facebook is introducing poll games to Messenger as a way to keep people entertained in group chats.
c) Birthday Expression Tools: Facebook Messenger will now offer users a variety of birthday-theme tools for the chat like birthday backgrounds, AR effects, songs and confetti message effects.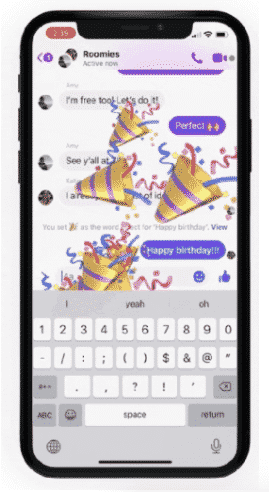 d) New Way to Share Contacts: users can now share contacts directly to their friends.
YouTube Rolls Out 3 Updates for Creators
With creators in mind, YouTube is launching three new features to help them access useful data in YouTube Studio:
a) Improved Realtime Cards: Realtime Cards display important information and channel metrics such as a subscriber count and views in real time. The improvement consists of adding reach and engagement data with dedicated tabs.
b) Mentions Inbox: YouTube creators will now have access to a mentions inbox that will show all the places their channel has been mentioned on YouTube.
c) Hashtag autocomplete Suggestions: in January 2021 YouTube launched searchable hashtags and people still have doubts about how to use them. That is why Youtube is now launching a hashtag autocomplete feature to recommend relevant ones based on popularity.
August had many digital marketing updates…
So, there you have it! We have covered the most important and relevant news and updates in digital marketing for the month of August. Which one caught your attention more? Let us know in the comments!
Make sure you also read: