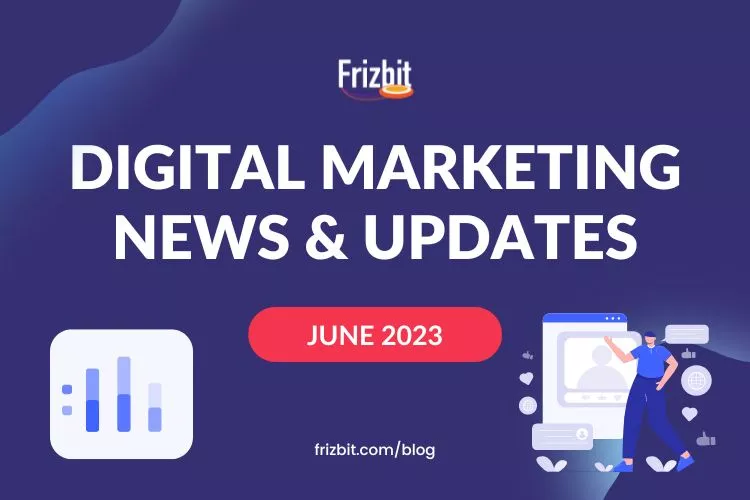 Welcome to our monthly newsletter packed with the latest digital marketing news, industry updates, and valuable insights.
June was an exciting month, specially, for the Martech and Social Media Updates. For the marketing tech news, we followed the phase out of Google Analytics 4 and discovered a new silver lining extending the deadline to export your data.
On the other hand, in the social media updates Meta was our main character this month. On one side, Meta is expanding their effect on WhatsApp with new integrations for paid ads connecting both Instagram and Facebook – say hello to real-time connection with potential clients.
And on the other side, during June, Meta explored creating its own App Store challenging both Apple and Google. Could it be this the expansion of the Metaverse?
Be sure to dive into the entire post and stay one step ahead in the dynamic world of marketing, where staying informed is key to outpacing the competition.
Search Marketing Updates
1. Revolutionising Work with ChatGPT Plugins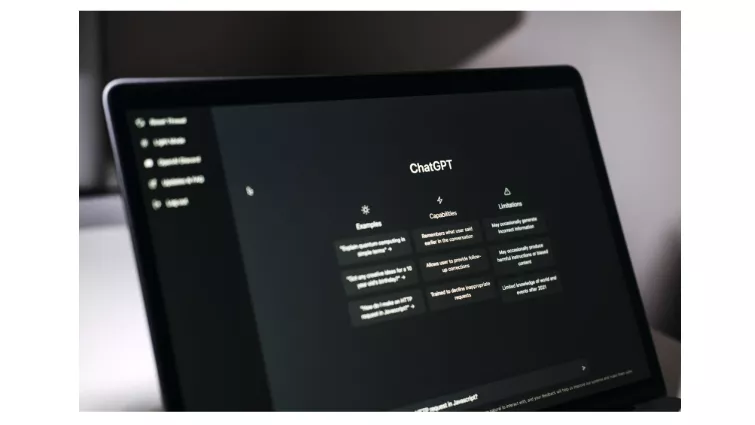 ChatGPT keeps revolutionising its audience with the newest addition to elevate the experience: ChatGPT plugins.
Currently, the plugin store for ChatGPT has grown exponentially, offering a treasure trove of over 550 new and exciting ways to leverage AI in your professional endeavours.
Many users have expressed feeling scared about being replaced by AIs in the near future. However, this update truly demonstrates that ChatGPT is here to help us become better and more productive at our jobs.
So, where's the "but" with this ChatGPT update?
With such an extensive selection, how do you choose the right plugins and make the most of their potential?
If you've been wondering about how to best use these plugins and unlock the true power of ChatGPT plugins for work-related tasks and beyond, make sure to read through.
How to get started with ChatGPT plugins:
1. Access The ChatGPT Plugin Store: Your Gateway to GPT-4 Plugins
Exclusive to ChatGPT Plus subscribers, the ChatGPT Plugin Store is your gateway to AI greatness. Here, you'll discover a vast array of plugins designed to amplify your productivity and efficiency.
2. Search For ChatGPT Plugins By Keyword: Unveil the Hidden Gems
Until OpenAI categorizes the plugin store (an eagerly awaited feature), there are two simple ways to find new plugins. You can either browse all the offerings, explore the latest additions, or check out the popular ones that have won the hearts of other users.
3. Install ChatGPT Plugins: Customize Your AI Experience.
Installing plugins is a breeze. With just a click on the "Install" button, you can bring new functionalities to ChatGPT. Want more than one plugin? No problem! Feel free to install as many as you need, up to a limit of three plugins per chat.
*Keep in mind that while some plugins may install instantly, others might require you to create accounts on third-party platforms to integrate them seamlessly with ChatGPT.
4. Ask ChatGPT For Directions: Let AI Be Your Guide: Feeling a bit lost with your newly installed ChatGPT plugin? Fear not! You can seek guidance directly from ChatGPT itself. Just enable the plugin in a new chat by checking the box, and you're ready to explore.
5: Discover The Most Effective Prompts: Tailor Your AI Interaction:
You can inquire about the most effective prompts to use with your plugins. ChatGPT will share the plugin's description, along with a wealth of prompts tailored to various use cases. Prepare to be amazed by the AI's ability to streamline your workflow!
6: Find Out Which Enabled Plugin Is Best Suited For The Task: AI Opinion Matters:
Got a few plugins with similar functions competing for attention? Enabling up to three plugins allows you to ask ChatGPT which one is best suited for your specific task. Let AI help you make informed decisions, and watch your productivity soar.
What we think about this update:
There's definitely an impressive performance with room for improvement.
The ChatGPT plugin store is a true game-changer, offering an impressive array of options to augment your ChatGPT experience, especially for ChatGPT Plus subscribers.
However, it's worth noting that the store's current search functionality has some limitations, making external research essential for getting insights into plugin functionalities and safety.
As the AI technology continues to evolve and refine, occasional misses may occur, as some features are still in the Beta stage.
Our best advice: embrace the AI frontier and get ready to elevate your work processes.
2. Privacy concerns delayed the launch of Bard AI chatbot in Europe.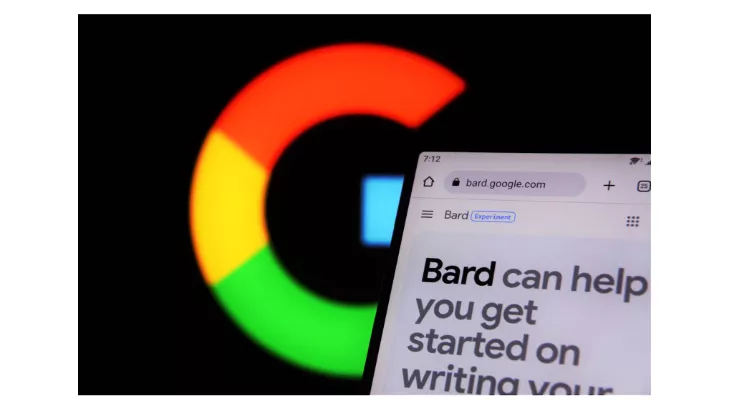 Excitement was in the air as Google's AI chatbot, Bard, prepared for its European debut in June. However, the launch hit an obstacle – data privacy concerns.
Google's plans to introduce Bard to the European Union (EU) were met with questions from the Irish Data Protection Commission (DPC), the EU's regulatory authority for Google's operations.
The DPC requested a "data protection impact assessment", but Google's response fell short, resulting in a postponement of Bard's EU launch.
A Google spokesperson expressed to Politico: 
"We said in May that we wanted to make Bard more widely available, including in the European Union, and that we would do so responsibly, after engagement with experts, regulators and policymakers … As part of that process, we've been talking with privacy regulators to address their questions and hear feedback."
This isn't the first time AI chatbots faced privacy scrutiny. Similar issues arose with ChatGPT, leading to temporary bans and ongoing investigations in European countries.
Privacy concerns span various aspects, from protecting minors' data to providing transparent opt-out options for users. Often, users are unaware of AI systems recording and examining their data.
Though specific concerns about Bard remain undisclosed, alternative AI chatbots like Bing AI and ChatGPT are still available in the EU.
As AI technology advances, striking a balance between innovation and privacy protection remains a challenge. Companies must adapt, complying with data protection laws while ensuring responsible and ethical AI usage.
The delay in Bard's European launch serves as a reminder of the growing importance of safeguarding user data while embracing the potential of AI.
3. Discover the Future of Search with Google's Enhanced Search Generative Experience
Google is all set to revolutionise your search experience with a wave of exciting updates to its Search Generative Experience (SGE).
Here are the top updates:
Comprehensive Overviews for Instant Insights: Get ready to explore concise summaries of top results, related queries, and relevant information, all in one snapshot. With SGE's streamlined presentation, you'll quickly grasp key insights and effortlessly navigate to the most relevant content.
Relevant Results Unearthed with AI Magic: SGE has embraced the magic of machine learning to surface highly relevant results for your search queries. Whether you're on the quest for rare facts or challenging questions, SGE is your trusty guide, delivering accurate and valuable information with ease.
Personalisation Redefined for Your Unique Tastes: Your search, your way! SGE's latest improvements put personalization front and center. By harnessing your preferences and search history, SGE tailors search results to suit your individual interests and needs. Say goodbye to generic results and hello to a tailored search adventure that truly resonates with your taste.
Accessibility, Empowering All Users: Inclusivity is at the heart of SGE's mission. With new accessibility features, SGE welcomes everyone with open arms. Screen readers and improved keyboard navigation pave the way for a seamless search experience, empowering users of all abilities to explore the vast world of information effortlessly.
As we speak, these exhilarating enhancements are making their way to a select group of users. However, there is no need to worry.
Google's grand plan is to roll out these improvements to everyone in the coming months. The future of search is here, and it's about to be an unforgettable adventure.
Martech Updates
1. Farewell Universal Analytics: Embracing the Era of Google Analytics 4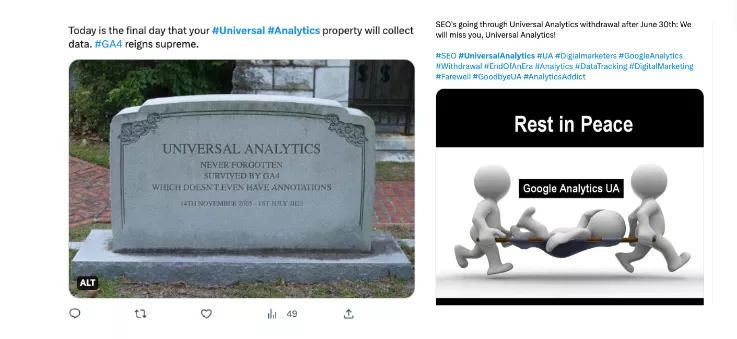 The time has come and the long awaited news from Google announcing that Google Analytics was to phase out, has finally happened.
Upon hearing of Universal Analytics' departure, many expressed sadness and tributes, particularly on Twitter. Despite not being unexpected, bidding farewell to a tool that played a significant role in shaping the industry was undeniably touching.
As June drew to a close, it marked the final month before Universal Analytics would step down from its position. A new era of analytics was on the horizon, and Google had set July 1, 2023, as the date for halting the processing of new data for Universal Analytics properties.
This decision implied that collecting fresh data from websites or apps using Universal Analytics would cease to be possible. Furthermore, the creation of new reports or dashboards within Universal Analytics would also be discontinued.
However, the silver lining is that your precious historical data in Universal Analytics will remain accessible until July 1, 2024.
The transition to the new Google Analytics 4 (GA4) is the key to ensuring uninterrupted data collection for your website or app beyond July 1, 2023. Embracing GA4 presents an exciting opportunity to explore enhanced analytics capabilities and gather valuable insights into your users' behavior.
While saying goodbye to Universal Analytics might be unconformable, the dawn of Google Analytics 4 promises a future filled with data-driven possibilities and deeper understanding of user interactions and alignment with the new data privacy regulations.
We're entering a new era of analytics, where growth and insights await us.
2. Shop Pay Unleashed: The Game-Changing Checkout Experience

Shopify, the pioneer known for empowering fast-growing brands, has just unveiled its slick Shop Pay checkout experience to global enterprise retailers, regardless of whether or not they're on the Shopify platform.
Let's find out what this update is about.
Shop Pay's Accelerated Checkout – Now Accessible to All!:
Until now, the famed Shop Pay was exclusively reserved for Shopify's esteemed merchants, who have already set conversion records and delighted customers with seamless checkouts.
But here's the kicker: Shopify is not holding back anymore!
They've heeded the calls of enterprise retailers, who were yearning for access to the magic of Shop Pay and its legion of 100 million+ high-intent, high-value buyers.
Commerce Components by Shopify (CCS) – Unleashing Shop Pay's Potential:
Earlier this year, Shopify rolled out the Commerce Components, a game-changing initiative that granted more enterprise retailers access to the same powerful components that drive 10% of e-commerce in the U.S. This move was met with resounding success, but Shopify wasn't done yet.
Now, with the latest move to make Shop Pay a commerce component, enterprise customers can upgrade their checkout experience without going through the arduous process of replacing their entire commerce infrastructure. It's a win-win situation, allowing brands to elevate their customer experience without compromising their existing platforms.
Shop Pay: Where Conversion Magic Happens:
What makes Shop Pay so extraordinary? Well, it's a combination of Shopify's colossal identity network, unmatched scale, consumer trust, and rapid innovation.
For customers with a Shop Pay account, the checkout process becomes a breeze, with pre-filled information and a lightning-fast experience that's up to 4 times quicker than a guest checkout. And even if customers don't use Shop Pay, just having it as an option boosts conversion rates by 5%. Imagine the impact on your sales!
Enhanced Payment Choices with Adyen Integration:
As if Shop Pay's brilliance wasn't enough, Shopify is taking it to the next level by teaming up with Adyen, a leading global payments platform. This enhanced integration will provide enterprise retailers with an array of payment options, catering to diverse payment preferences from customers across the globe. From credit cards to digital wallets like Apple Pay and Google Pay, Adyen has got you covered.
So, if you're an enterprise retailer looking to revolutionise your checkout experience and tap into a vast pool of high-value buyers, it's time to embrace the power of Shop Pay.
Exciting times lie ahead for the world of e-commerce, and Shopify's Shop Pay is leading the charge.
Social Media Updates
1. Pinterest's Bold Experiment: Can Scanning Your Emails Improve Your Experience?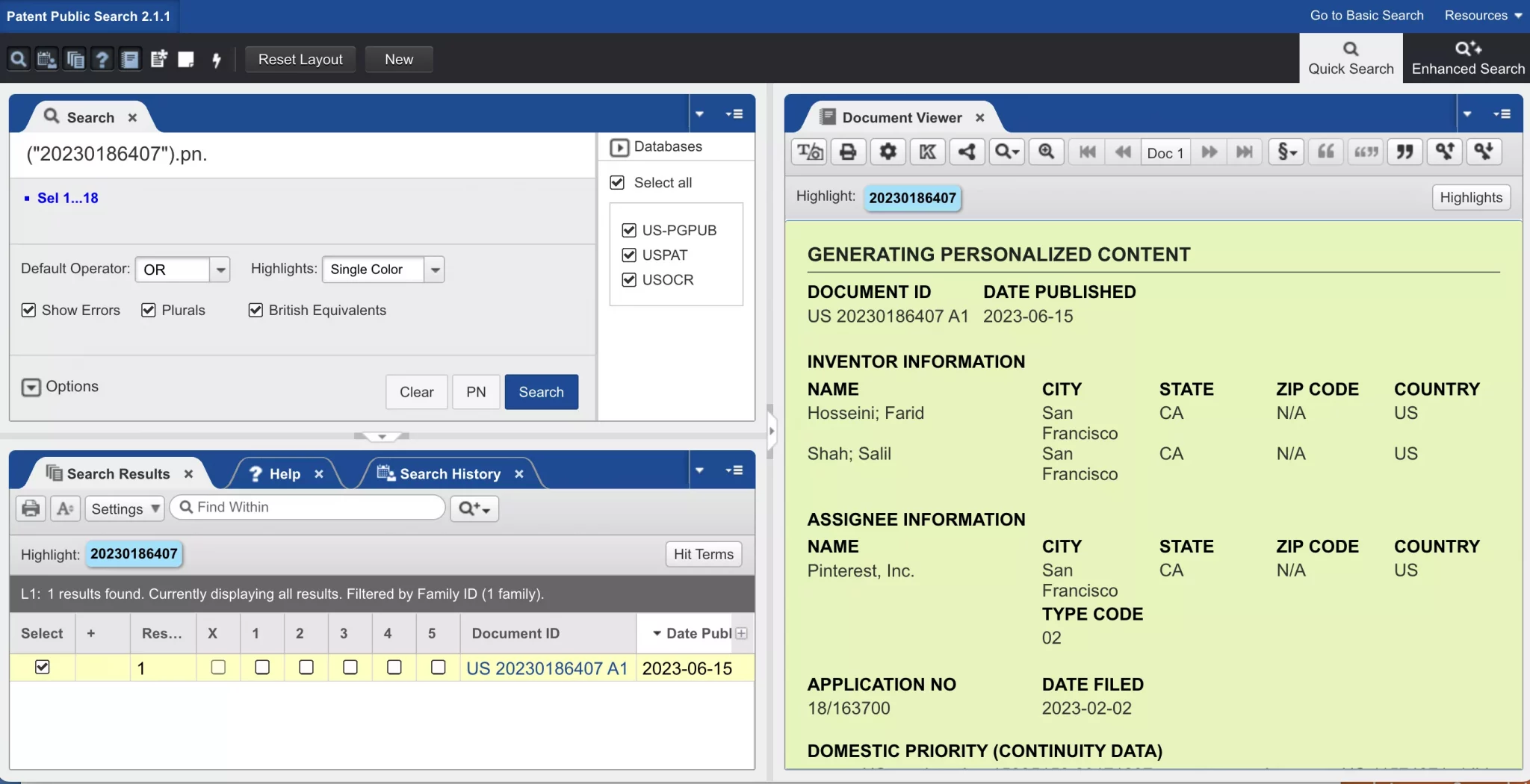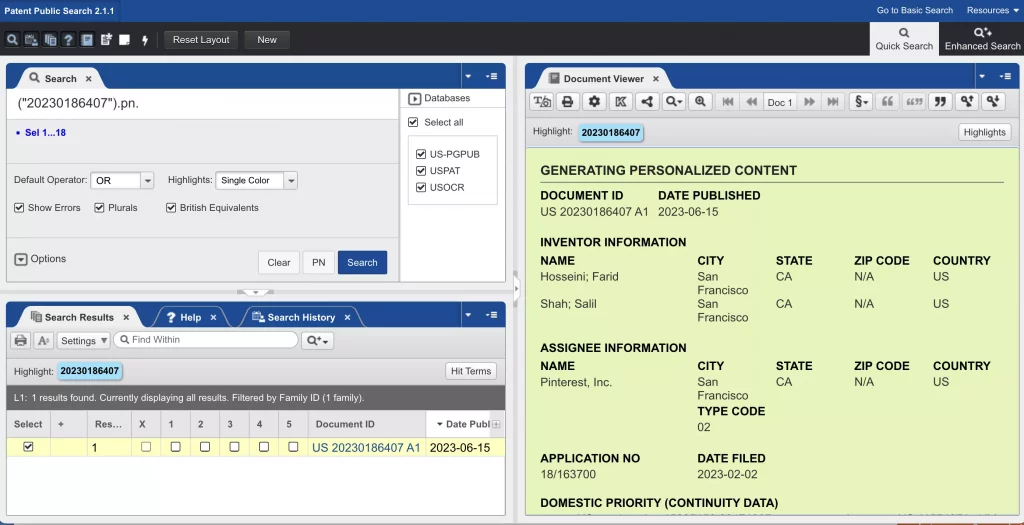 Pinterest, the visual discovery platform, is on the verge of testing a daring new concept that could revolutionise your Pinterest experience: Email Scanning for Tailored Content.
Let's talk about personalization enhanced:
Pinterest has filed a patent that reveals their intent to explore the world of email scanning.
But what does this mean for you?
Well, Pinterest aims to leverage this scanning technology to gain insights into your interests, enabling them to deliver customized content tailored specifically to your preferences.
Here's how it works:
With your permission, Pinterest's AI-powered system would analyse your connected email account.
By evaluating the content within your inbox, the system would identify topics of interest and serve you personalised boards and posts accordingly.
For instance, if you're subscribed to a gardening newsletter, Pinterest may flood your boards with gardening tips and inspiration. If it detects an email about travel plans to a certain destination, you might find outfit ideas or restaurant recommendations gracing your feed to match that particular interest.
Now, as good as this sounds, it is impossible to not wonder about the privacy concerns and user consent.
Naturally, when it comes to privacy, concerns are bound to arise.
Pinterest acknowledges the need for user authorisation and emphasises that data access will be handled responsibly. While this concept has the potential to enhance user experiences, it remains to be seen if users will feel comfortable granting access to their private messages.
What we think about this update:
Pinterest's endeavor, while innovative, faces potential obstacles. The patent acknowledges the complexities of analysing email inboxes, as they contain a mix of spam, work-related emails, and personal correspondence.
Pinterest will need to fine-tune their technology to ensure accurate predictions, as machine learning models heavily rely on the quality of the data they analyse.
Interestingly, Google previously faced criticism for scanning personal Gmail content for ad targeting. Given that Pinterest CEO Bill Ready is a former Google executive, he is likely well aware of the negative response this approach received.
In light of the current data protection climate, Pinterest will need to navigate these challenges and adapt their strategy accordingly.
While the future of email scanning for personalised content remains uncertain, Pinterest's bold step demonstrates their commitment to innovation and evolving with the times. We eagerly await the results of their experiment, which may pave the way for a more tailored and engaging Pinterest experience.
2. WhatsApp Introduces New Promotional Features to Strengthen Brand-Customer Connections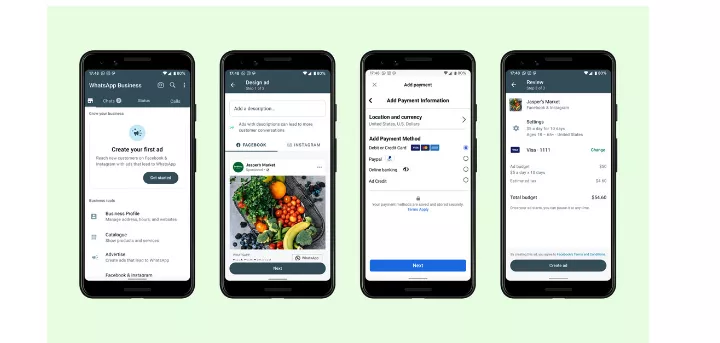 WhatsApp, the renowned messaging platform, is rolling out new promotional tools designed to empower businesses to capitalize on the growing popularity of messaging apps
Meta, the parent company of WhatsApp, is introducing a new option that allows businesses on WhatsApp to launch paid promotions on Facebook and Instagram, even without a Facebook account.
What does this mean to you?
This means you can expand your brand's reach by leveraging the power of these social media platforms, all while driving potential customers back to your WhatsApp messaging channel.
By incorporating a WhatsApp Call-to-Action (CTA) within your promotions, you can establish a more direct line of communication and enhance customer engagement. This approach not only boosts brand exposure but also provides an opportunity to send push notifications for future messages, ensuring your customers stay informed about relevant product updates.
Aside from these benefits, we believe that promoting your message through the platform can help you connect on a personal level.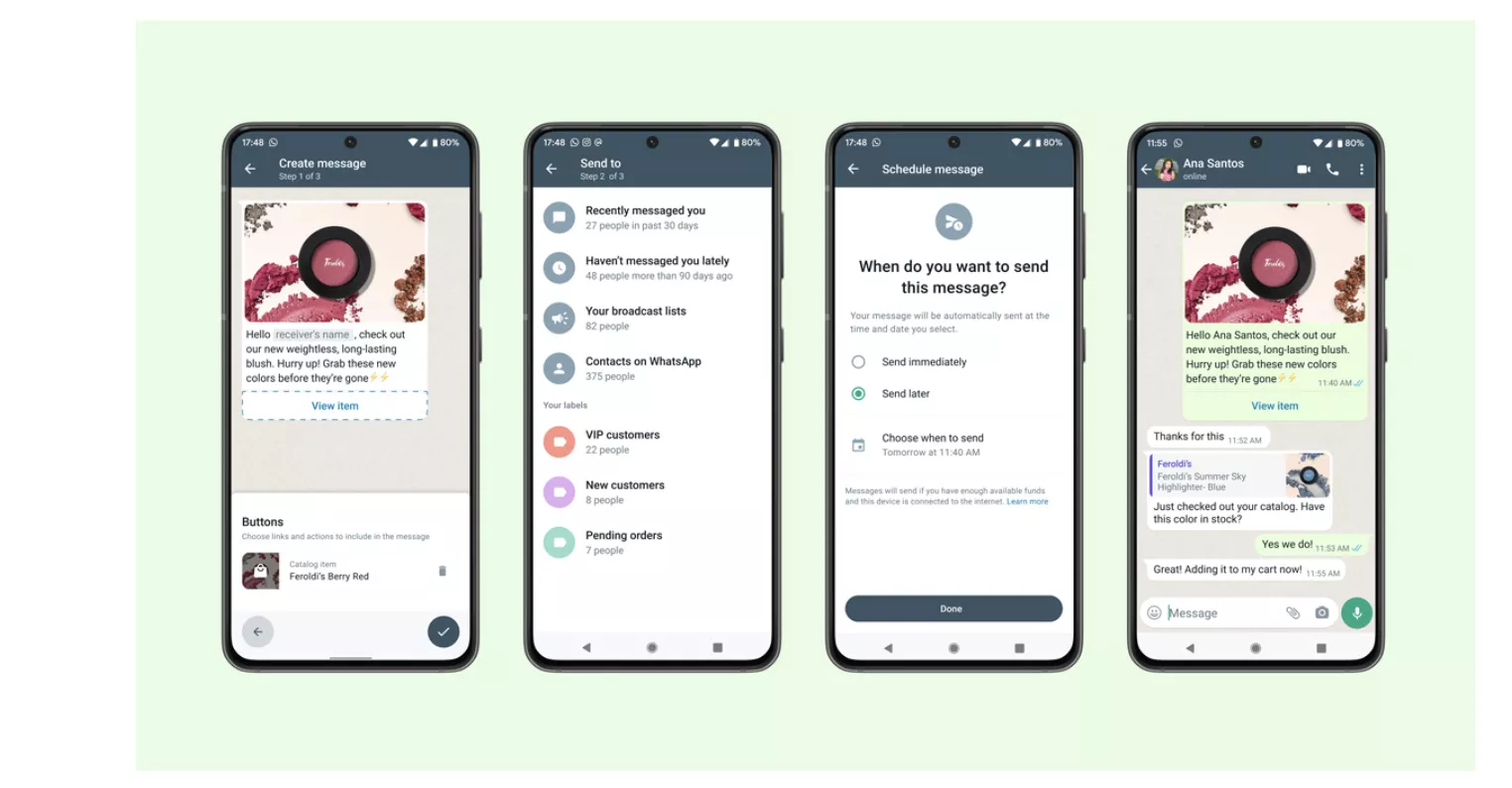 WhatsApp is taking personalisation to the next level by introducing new promoted message options for businesses to connect with individuals who have previously shown interest in their brand.
Through this feature, businesses can send personalized messages to customers, such as appointment reminders, birthday greetings, or updates on special promotions. This streamlines communication by eliminating the need for manual message replication, allowing businesses to send customised messages with the customer's name and clickable call-to-action buttons.
Moreover, businesses can target specific customer lists, such as "VIP customers" or "new customers," and schedule messages to be sent at optimal times.
This advanced messaging option will be available for a fee within the WhatsApp Business app, empowering businesses to track the effectiveness of their communication efforts.
As per WhatsApp:
"Starting soon we'll begin testing a new feature within the WhatsApp Business app where small businesses will have the option to send personalized messages to their customers – like appointment reminders, birthday greetings or even updates on a holiday sale – in a faster and more efficient way. Rather than having to manually send the same message to multiple customers, this new feature will give businesses the ability to send personal messages with the customer's name and customizable call-to-action buttons to specific customer lists such as those with a select label (like "VIP customers" or "new customers"), schedule the day and time the messages are sent and then see what's working. We'll offer this advanced, optional type of message for a fee in the WhatsApp Business app. We'll have more details to share in the future."
What do we think about this update?
WhatsApp's latest promotional tools provide an avenue for businesses to forge stronger connections with their customers. By utilising these features strategically, you can harness the power of personalised messaging, foster brand loyalty, and keep your audience informed in a more efficient and convenient manner.
3. Meta's In-Facebook App Store Aims to Challenge Apple and Google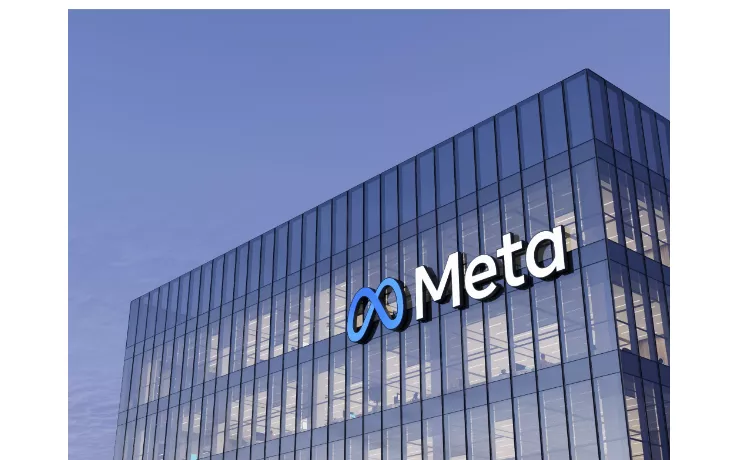 In a bold move, Meta, the parent company of Facebook, is reportedly experimenting with its own in-Facebook app store.
This new feature would allow developers to showcase their apps and enable users to download them directly from the platform, without the need to leave the social network.
The initiative is said to be initially targeted at European users and developers, in response to the forthcoming EU Digital Markets Act (DMA). The DMA will require tech giants like Google and Apple to provide alternative methods for downloading apps on their respective mobile platforms.
By developing its own app store, Meta aims to gain more control over app distribution and potentially in-app payments, challenging the current restrictions and fees imposed by Apple and Google. This move follows Meta CEO Mark Zuckerberg's criticism of Apple's fee structure for in-app purchases, which he deemed monopolistic and detrimental to competition.
Although still in the early stages, Meta's exploration of this new venture could present a game-changing opportunity for app developers and content creators looking to generate direct income from their Facebook and Instagram presence.
The first phase of this experiment is expected to involve app install ads within the European region. If successful, Meta will likely seek to expand this feature to other markets, leveraging its influence and engaging policymakers to support its cause.
As stated by Tom Channick, spokesperson for Meta to the Verge:
"We've always been interested in helping developers distribute their apps, and new options would add more competition in this space. Developers deserve more ways to easily get their apps to the people that want them."
As the situation develops, we'll be watching closely to see how the EU's DMA unfolds and whether alternative app stores become a real
Updates from Frizbit
1. Our website has undergone a complete revamp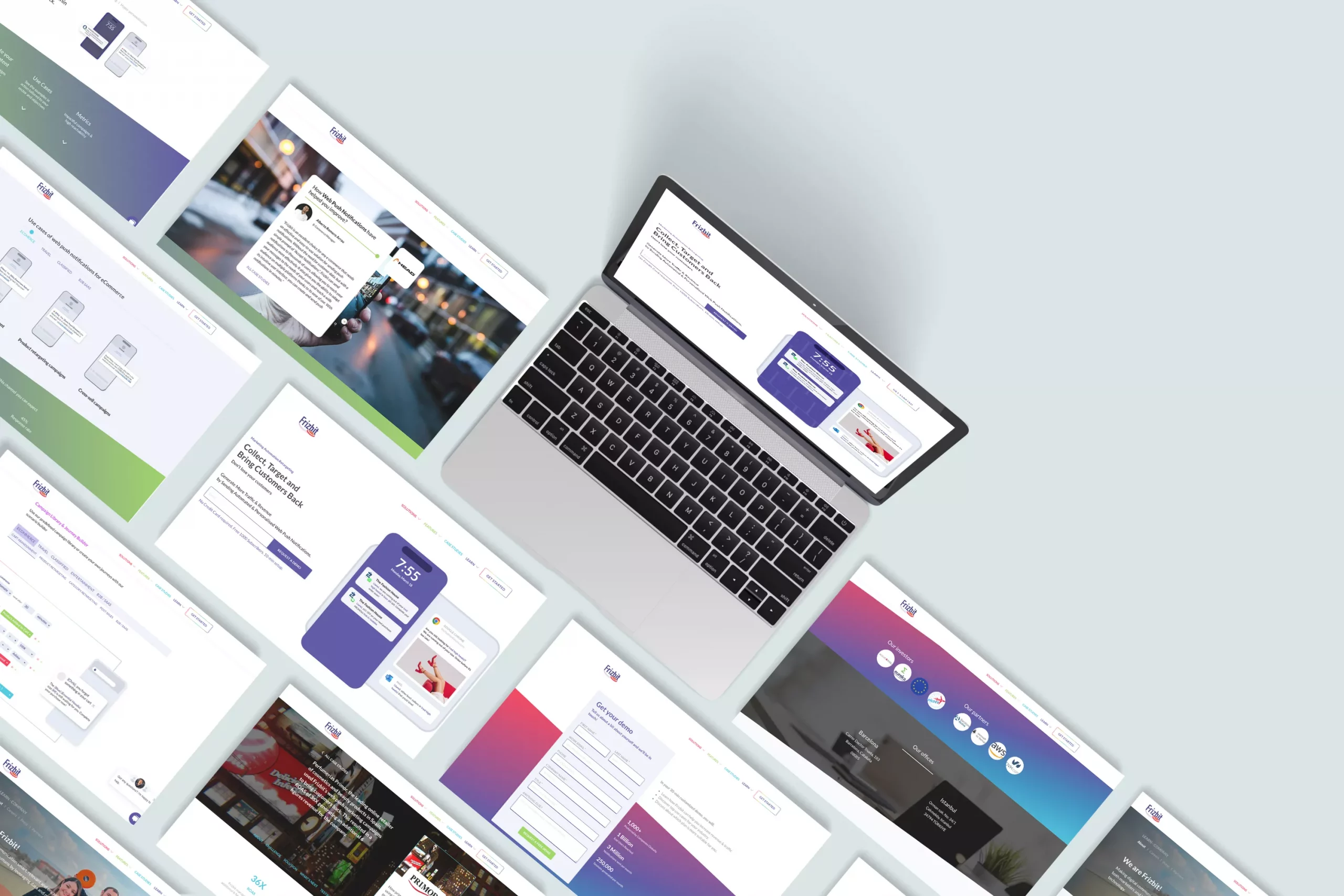 We are excited to announce a recent milestone: the launch of the revamped Frizbit website! Although there are still some bugs and minor improvements to work on, we are gradually making progress towards improving it.
With our website update, we have not only given it a fresh look but also introduced valuable information about the enhanced possibilities and channels that we have been working on.
At Frizbit, we understand the evolving landscape of customer engagement and the need for businesses to adapt to changing consumer preferences. With the phase-out of third-party cookies and the increasing emphasis on privacy, it is crucial to explore alternative strategies that can bring customers back to businesses. That's why we have focused on improving and expanding our customer engagement channels to offer you more effective ways to connect with your audience.
Let's explore the new and improved channels available on our website:
Web Push Notifications: Our advanced Web Push Notifications feature enables you to deliver personalized messages and relevant updates directly to your website visitors. With frictionless opt-ins, you can engage users even when they are not actively browsing your website, increasing brand visibility and driving repeat visits.
Email Marketing: Email continues to be a powerful tool for customer communication, and our enhanced Email Marketing capabilities take it to the next level. Leverage the power of personalized email campaigns, automation, and behavioral triggers to nurture leads, drive conversions, and build lasting relationships with your customers.
SMS Marketing: In a world dominated by mobile devices, SMS Marketing provides an instant and direct way to reach your audience. Our improved SMS Marketing feature allows you to deliver targeted messages, exclusive offers, and time-sensitive promotions, ensuring that your brand stands out in your customers' inbox.
By utilising these powerful tools, you can create personalized experiences, foster customer loyalty, and drive business growth.
We invite you to explore our new website to learn more about these enhanced customer engagement channels and how they can benefit your business. Discover the possibilities, access informative resources, and stay up to date with the latest trends in digital marketing.
We are committed to empowering businesses like yours with the tools and insights needed to succeed in today's dynamic digital landscape. As you navigate our new website, please don't hesitate to reach out to our dedicated team or request a free demo to try Frizbit's Marketing Automation plaform so you can specifically cater your business goals.