Top Digital Marketing Trends for 2023 for marketers and eCommerce Managers
Digital marketing is the most effective way to reach potential customers and increase brand awareness. In 2023, brands will have to prepare for a global cost of living crisis as consumers become more discerning about the products and services they purchase.
So, how to take advantage of the latest digital marketing trends in 2023?
Any marketer will need to make sure that their message and content marketing strategy exhibits as transparent, genuine, and stay relevant to the video and behavioural trends of the users. We will go more in detail, however for the 2023 digital marketing trends, we can see two clear tendencies. First, the usage of artificial intelligence for business development, and also we have identified that all the marketing efforts should take the direction towards influencer marketing, user-generated content and video content.
If you want to stay ahead of the curve this year and create a significant digital marketing strategy, then keep on reading.
Top Digital Marketing Trends for 2023
1. Artificial Intelligence and the launch of GPT-4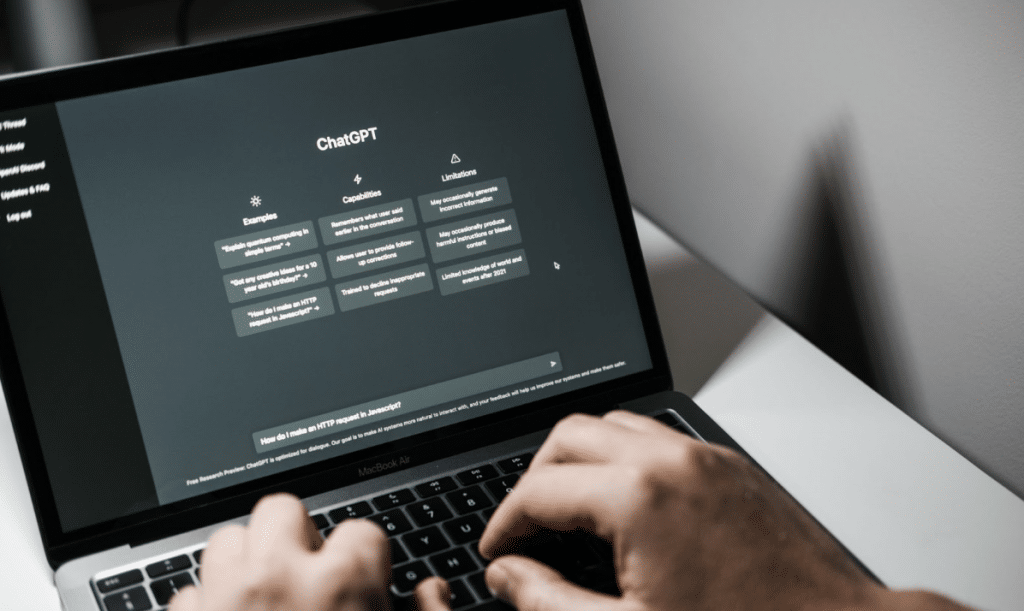 There's no doubt that AI is a game-changer for digital marketing. When it comes to content, you can use it to automate the process of generating ideas and creating new pieces. The technology has been around for quite some time now and can be used for everything from content curation to optimization. It also offers a lot of potential when it comes to assisting in the creation process itself. It can be especially helpful if you're short on time but still want a high-quality result, or if you are hit by the famous writer's block.
In 2023, it will be the norm to use AI to create content. This means that companies will be able to create videos, ads and other content with minimal human input, a valuable tool for marketing teams. While there is still room for development, here are some of the things that this technology comes in handy:
Content marketing: Producing graphics and media

Sales and Marketing: emails, drafts for blog posts and creating service or product descriptions
Now, this trend comes in alignment with the launch of GPT-4. Let's see what this is all about. GPT-4 (Generative Pre-trained Transformer 4) is an innovative tool that can automate many marketing tasks, making it a must-have marketing tool for any digital marketing agency or business.
The model was developed by OpenAI, based on online content that is used to train deep-learning models. It can be used for a wide range of tasks, including answering questions, summarizing text, translating texts, generating codes, and generating conversations. OpenAI hasn't revealed yet a launch date for GPT-4, but one thing is for sure and is an update and trend for marketers to be excited about.
2. Video trends in 2023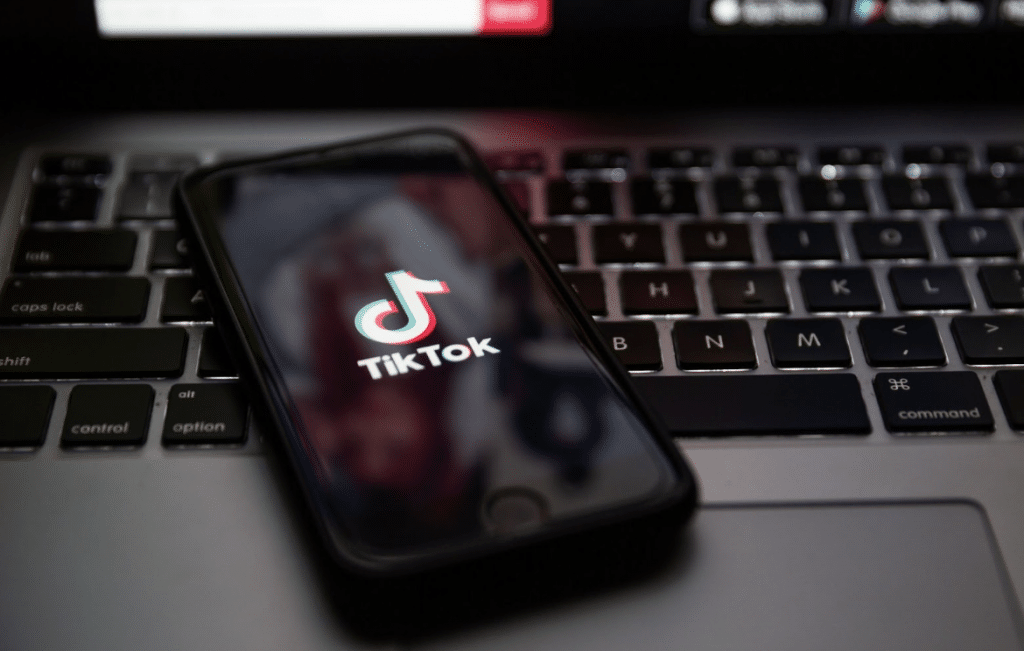 Videos were already a big thing for social media marketing since 2021, but in 2023 they'll be even more important than they are today. We predict that short-form video will dominate all other types of content because of its high engagement rates, cost-effectiveness for marketing budgets and the ability to reach multiple platforms (including TikTok, YouTube Shorts, and Pinterest).
As one of the consumer trends is for users to keep looking for more immersive customer experiences, we can expect the 2022 live shopping social media marketing trend to continue to grow in 2023. This automatically positions the needle towards content creators and influencer marketing, which can help brands to convey the so-desired authenticity value. It is no secret the power of influencers over brand engagement: Reviews from creators are trusted, and engagement is often higher than for brands.
Another way for B2B marketing professionals to adjust their social media strategy is to pay close attention to the number one social media platform for b2b: LinkedIn. The platform is seeing huge success with video and is launching new ways to create long-form within. In fact, in 2023, LinkedIn Live will become a more accessible tool as B2B video content improves in quality.
What are some of our tips?
Keep your content short in the 15–30 seconds

Make your users rewatch your content: surprise twists, magic tricks, transformations and reveals, and of course fast-paced content strategy

Use captions including "Wait for it" or "Reveal at the end" to retain attention throughout the video

For brands to become closer to their users in 2023, we advise them to use

original sounds such as a

voiceover or remixed song that becomes popular
3. User experience and Machine Learning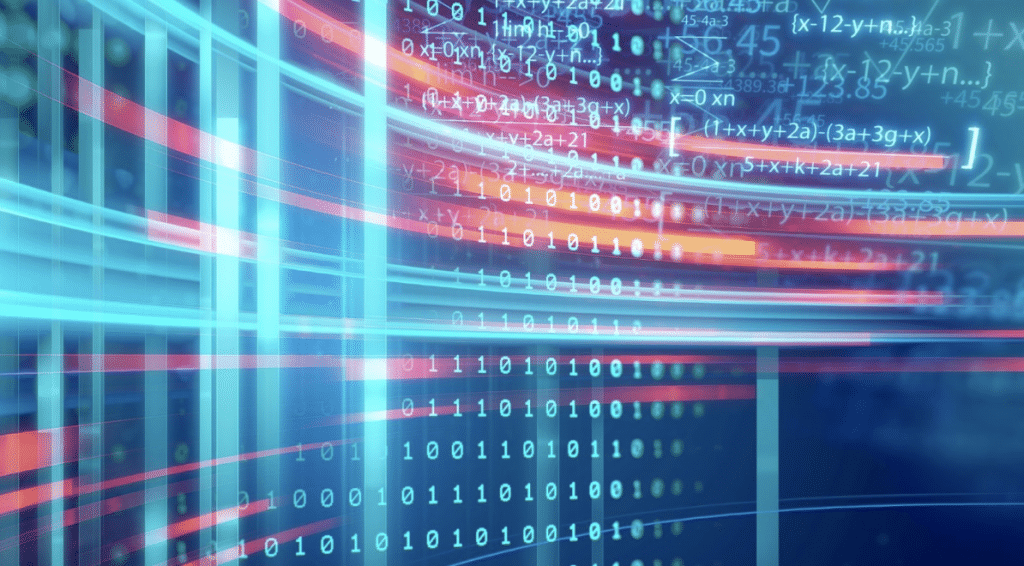 Sales and marketing teams should incorporate artificial intelligence into their strategies. In 2023, users are craving personalised experiences. As a matter of fact, most algorithms and AI in digital marketing are designed to optimize for one thing alone-creating a better user experience.
In 2022, the search engine optimization (SEO) updates were focused on providing users with the most useful content with the roll-out of the helpful content update, and even enhanced their search engine through a powerful visual search with Google Lens. In 2023, we expect nothing less than a more human approach to search results. By focusing more on customer experience, you can beat the algorithms and delight your customers.
What can you do?
A great tip is to incorporate into your marketing ways to address customers by their names, previous purchase behaviours and preferences. You can achieve this by retaining customer data via cookieless strategies such as

web push notifications.

Create a digital marketing strategy that is cross-channel. For this, we advise the usage of marketing automation solutions to enhance your marketing channels such as email marketing to target the right user, at the right time, through the right channel with the right message.
4. Influencers & User-generated content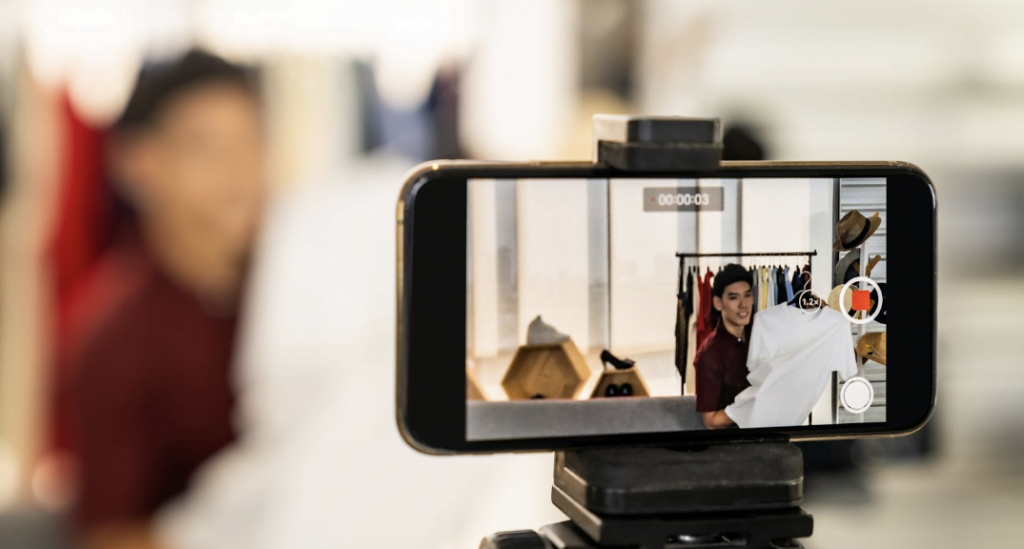 One of the marketing trends to watch is the marketing campaigns that focus on using user-generated content. We said it before and is that with the current global and economic crisis, customers will be more intentional with how they spend their money. Therefore, one of the new ways to get that desire to be relevant to consumers is through content that engages, and what better way to do it than with influencers?
Many platforms like Shopify, Pinterest, and TikTok are working hard to create opportunities in which intentional and quality content is created through creators. This year, valuable content will be created only if the influencers are aligned with the values of the brands to create content.
What can you do?
Look for new opportunities to incorporate influencer marketing into your marketing plan. Focus on experts that provide value and substantial knowledge to make the content relevant. Study your competition and decide which influencer can carry the messaging of your brand in the right direction.
5. Say goodbye to third-party cookies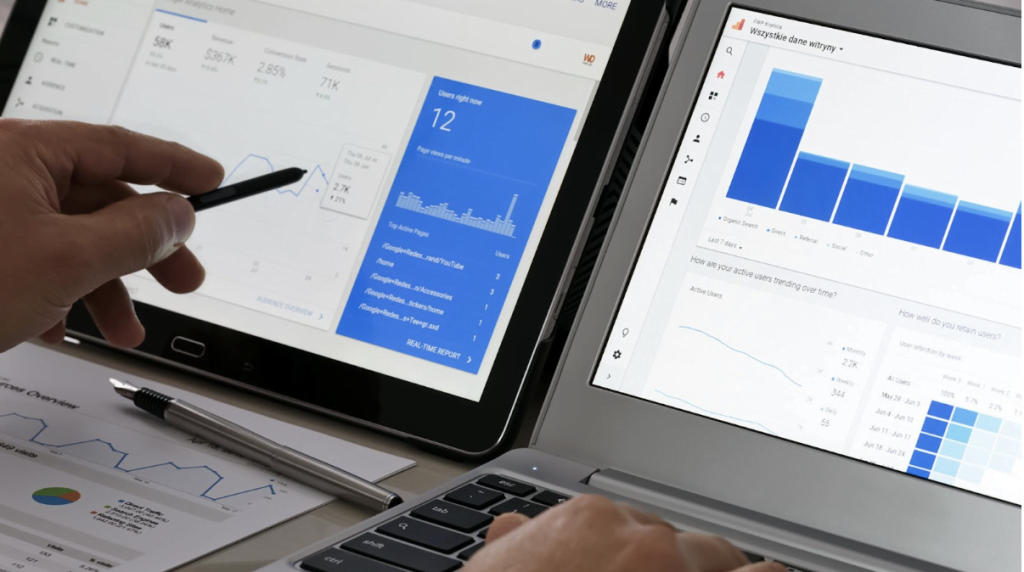 During 2022, we talked heavily about Google phasing out third-party cookies and what it could mean for businesses and marketing professionals. This was one of the marketing trends that made the marketing world tremble. We are sure this trend will keep on existing in 2023 and beyond, as privacy and data protection are becoming relevant matters of consumer trends.
Digital marketers will be affected by this development this year, as it will limit the ability of companies to send personalised advertisements. Consequently, many business marketing strategies will have to be modified.
Paid advertisements have benefited significantly from cookies because they make it possible to target audiences based on very specific user interests. However, it will be much harder to provide personalised ads if 3rd-party cookies stop being used.
Instead, start implementing first-party cookies strategies or also known as cookieless strategies instead. These are great mediums to develop more personal strategies and one-on-one marketing tools.
This shift also means that Google Analytics will switch from Universal Analytics to Google Analytics 4. Consequently, if you use Google Analytics, you should start migrating to the new version now before July 1, 2023, when Universal Analytics will be retired.
6. SuperApps
Marketers in 2023 should pay attention to superapps. This is a concept of apps that combine multiple features into one. They simplify your life by making it easier for you to manage different aspects of your life, be it for business or personal use.
The WeChat ecosystem is an example of a superapp, as it combines chat and cashless payments with taxi booking and even telecom services under its umbrella. What's more? It also has games!
Superapps have allowed companies to go beyond their traditional verticals (for example, retail), which makes them more flexible and adaptable in today's rapidly changing world. In addition, they can use the data collected through the app to improve their products or services – which will eventually contribute positively towards consumer satisfaction levels too.
7. Conversational Marketing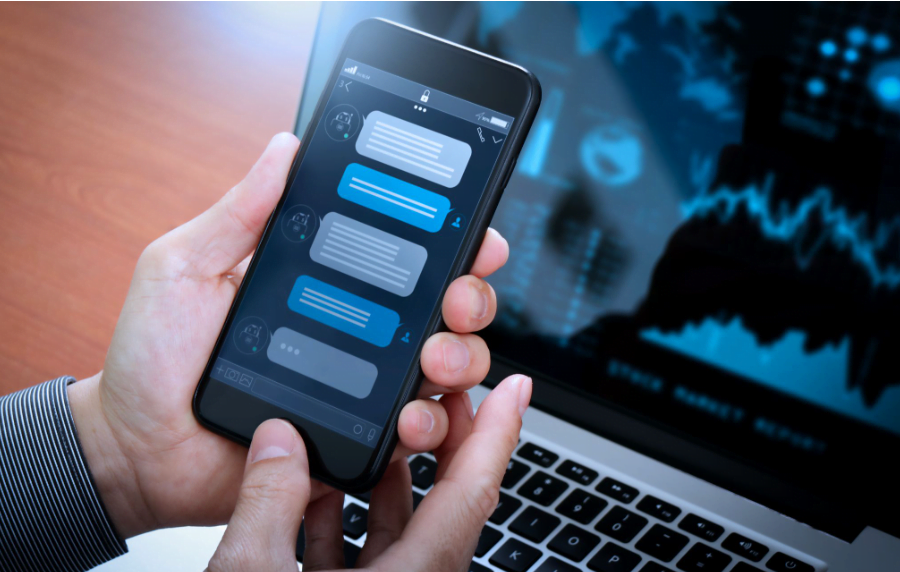 One of the top marketing trends in 2023 is conversational marketing. In the online marketing landscape, people are craving closer relationships with the companies they purchase from. Conversational marketing is a type of marketing that reduces the gap between customers and brands by creating the possibility of instant communication.
One of the most common ways that business and digital marketers are implementing is the usage of chatbots or WhatsApp buttons directly on their sites. This opens the door for companies to remain closer to their users by supporting and assisting customers when they need to.
It is common for people to complain that their bandwidth isn't sufficient to respond to conversational marketing messages. Fortunately, automated chatbots and their marketing can help with this problem by providing pre-programmed responses to common user questions. Conversational marketing allows companies to connect better with their audiences, you just have to adapt and make it relevant.
What to do if you wish to incorporate Chatbots in your digital strategy? First, make sure that the content is relevant. Prototype and test multiple times until the customer journey is smooth. Remember to give easy access to a human representative to avoid frustration for users.
8. Generative-AI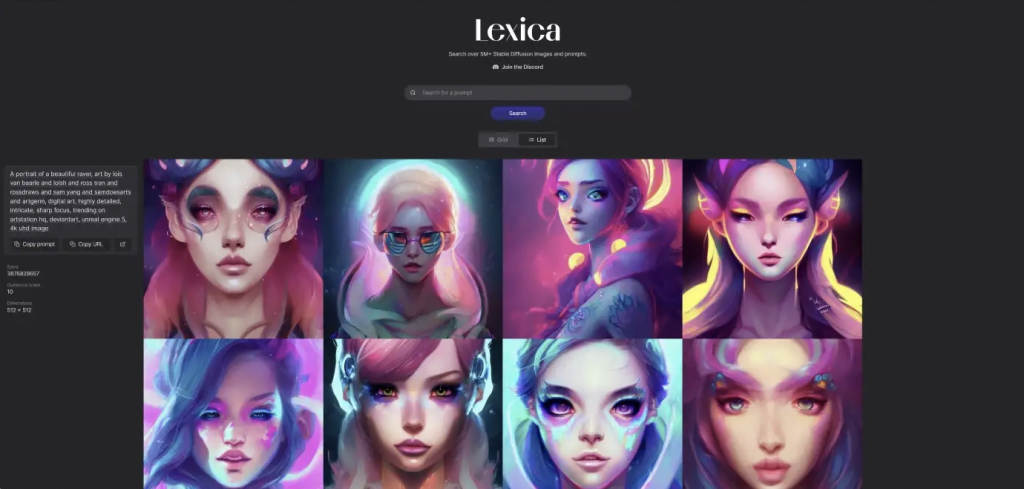 With generative AI and other foundation models, assistive technology is taking on a new level, application development time is being reduced, and non-technical users are gaining powerful capabilities.
Generative AI is poised to change the game for businesses in a big way. By learning from existing data, this technology enables companies to create original content and revolutionize industries. With generative AI, many previously human tasks can be automated, thereby increasing efficiency and productivity, decreasing costs, and creating new opportunities. Technology can therefore be leveraged effectively by businesses in order to gain a significant competitive advantage.
One great example is Lexica, the generative-ai platform that is capable of creating eye-catching images from desired keywords. Its power and potential are truly amazing and for the sake of this post, we decided to create our cover image using it. The results? We loved how well-aligned was created. What we liked the most is that you can receive a tailored and unique product according to your preferences in just a matter of seconds.
Using data ingested and interactions with users, they can produce original content in response to queries. There are many possible activities generative-AI can engage in, from writing blogs to sketching package designs, writing computer code, and even theorizing about the cause of production errors.
Conclusion
The marketing world changes constantly, so it's essential to stay on top of the latest digital news. With this blog post, we hope you'll be able to do just that! We covered various trends in today's post —from consumer behaviour to social media platforms and more—.
You can use these trends to bring in more revenue, boost your brand awareness and create a stronger customer base. As always, we'd love to hear from you! What are some of the digital marketing trends that resonated with your business? How are you using them to increase sales or improve brand recognition? Let us know in the comments below!