2021 has gone by extremely fast, we are already in the last quarter of the year and the most important dates for marketers are upon us: Black Friday, Cyber Monday and Christmas. That is why it is more important than ever to be informed about what's new in the digital marketing world and use all tools available to carry out the best campaigns.
Here are the more relevant
1. Search Marketing Updates
Shopify & Microsoft Team Up To Help Merchants Reach More Shoppers
Microsoft is aware of the significant increase in online shopping and the acceleration of e-commerce sites, that's why they are looking for ways to help brands connect with consumers. With that in mind, they recently announced a partnership with Shopify. 
Shopify merchants can now reach more shoppers using the updated Microsoft Channel app available in their Shopify store. They will have access to more customers through the Microsoft Search Network and Microsoft Audience Network.
Merchants can connect to the Microsoft Channel app using their Microsoft Advertising accounts or by signing up in a few steps. They can create new ad campaigns, access real-time reports in their Shopify store and all merchants' products are automatically able to be shown on the Microsoft Bing Shopping tab and the Microsoft Start Shopping tab free as Product Listings.
This new feature is currently available just for Shopify merchants in the United States and Canada.
Microsoft states that soon they will be rolling out a checkout option via the Buy button "to help consumers quickly bridge the gap from discovery to purchase".
Google Mobile Search Updated With Continuous Scrolling
Mid-October, Google announced to their blog The Keyword that Continuous scrolling is coming to Google Search on mobile devices. 
Google is always working towards helping people find what they are looking for easily and quickly. Making Search results browsing a seamless experience is a priority, and that is why they are introducing continuous scrolling on mobile devices.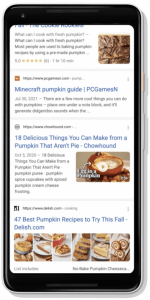 Now, when users conduct a search from their mobile device and reach the bottom of a results page, the next set of results will automatically load to offer more information. The reason behind this update is to save people from having to click on the "See more" button and make their browsing experience more pleasant.
"While you can often find what you're looking for in the first few results, sometimes you want to keep looking. In fact, most people who want additional information tend to browse up to four pages of search results." – Google Blog
The new Search experience is starting to gradually roll out today for most English searches on mobile in the U.S.
Google Rolls Out New Eco-Friendly Search Filters
Google's rolling out new Search filters to help people make more environmentally-conscious decisions when looking for flights, hotels, routes, or products. Google CEO Sundar Pichai announced a series of green initiatives from the company, and this new Search filter is one of them.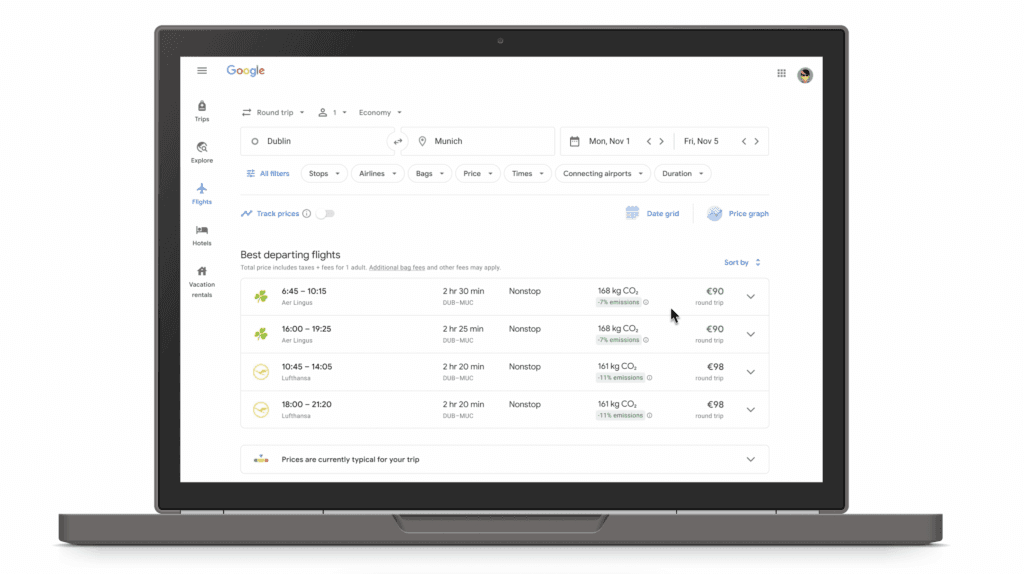 Google Flights Updates: an update to Google Flights will showcase information about carbon emissions in SERP. The information will be displayed next to the price and duration of the flight.
Hotel results: when looking for a hotel, users will now see information regarding their sustainability efforts such as waste reduction and water conservation measures, and whether they're Green Key or EarthCheck certified.
Environmentally Friendly Appliances: a Google Shopping update will help shoppers find the most environmentally friendly options when looking to buy appliances by displaying the most sustainable products.
Eco-friendly Routing in Google Maps: from now on in the U.S and in Europe from 2022, Google Maps will show you the most fuel efficient route to choose from. Google estimates that by doing this, they could help save over one million tons of carbon emissions per year.
Google says that all these efforts are aimed towards being more sustainable and helping contribute against climate change:
In all these efforts, our goal is to make the sustainable choice an easier choice. At the individual level, these choices may seem small, but when people have the tools to make them at scale, they equal big improvements. We'll need nothing less to avert the worst consequences of climate change, and we'll continue to find ways our products can help.
2. Marketing Tech Updates
Free AI Content Optimization Tool by MarketMuse
MarketMuse is a platform built to accelerate the content research, creation, and optimization process using AI, and they recently launched a free version of their software.
This tool is designed to help content creators plan and optimize their writing with helpful insights powered by artificial intelligence and machine learning. The new free version is very similar to the paid one and contains the primary features of MarketMuse, the only difference is that, with the paid version, you can focus on more queries.
The new version is thought out to help small sites with up to 35 queries a month and it offers the following features:
Optimize
Connect
Compete
Research
Questions
Many MarketMuse users have reported the tool to be a complete game changer for their content marketing strategy:
In my opinion, MarketMuse is useful for every business that is doing content marketing. Using MarketMuse, you can create in-depth content that is valued by readers and considered authoritative. I used MarketMuse as an experiment on one of my sites, and my organic traffic grew by 400% in less than 6 months. – Israel Gaudette, Full-time affiliate marketer and founder of the Link Tracker Pro rank tracker.
Google For Creators Is Here To Help Publishers Get Found & Make Money
Google is introducing Google for Creators to offer personalized guidance, product recommendations and inspiration for creators. 
In a recent blog post Google announced the launch of a new tool to help content creators learn, grow and get inspired. The objective is to bring audiences closer to the content the like and enjoy, at the same time it helps creators reach and connect with more people.
Google for Creators shows how the web can become part of your content mix. A quick quiz on the homepage provides personalized recommendations with topics most relevant to you. So if you're just getting started, the quiz might recommend that you check out guides for finding a niche or creating a content strategy. Or if you're a more seasoned creator, you might see recommendations for learning how to grow your audience and make more money. – Google Blog
The tool is promised to be useful for all types of content creators, new ones or more experienced ones. The quiz will offer relevant insights and recommendations on how to find a niche, planning a content strategy and how to grow your audience.
Google will release more features in the coming months.
WordPress Releases Gutenberg 11.6
Early October WordPress released Gutenberg 11.6 fixing bugs and making important changes and improvements. Gutenberg is a WordPress site builder with drag and drop functionality to design interfaces.
Gutenberg is rolling out in a four phase development process and it's currently in the second one. This builder is aimed to "to revolutionize the entire publishing experience as much as Gutenberg did the printed word", according to the description in its plugin page.
The 11.6 version includes:
Site Logo cropping and rotating within the editor: users are now able to adjust their websites' logos directly within WordPress. Before this update the image used as a logo had to be edited before loading it in the site. With the Site Logo block's toolbar that won't be necessary anymore.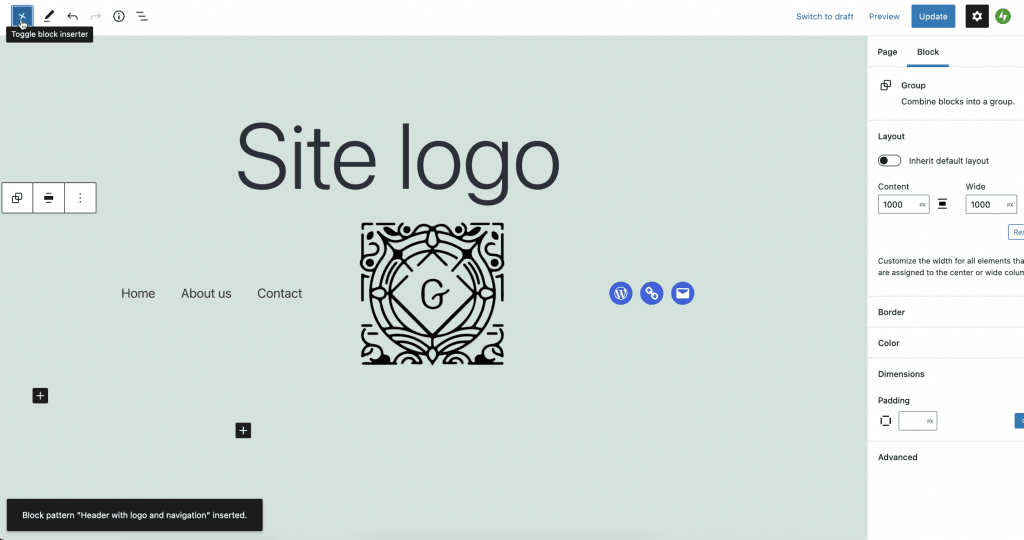 Locking control at block level: this new feature allows designers to lock individual blocks to prevent them from moving or accidentally removing them.
Query Pagination uses Flex Layout: the new Gutenberg version improves the Query Pagination block to support the flex layout.
There are other notable improvements and changes with Gutenberg 11.6 such as basic support for child themes, enhancements to the writing flow and much more that you can check out in detail her
e. 
3. Social Media Updates
Facebook Has New Communication Tools For Businesses
Facebook is rolling out changes and improvements targeted to small businesses. These updates are coming just in time for important marketing dates such as Black Friday and the holiday season which reportedly counts for 20% of annual revenue for small businesses.
Let's sum up the new features:
Video and Audio Calling on Messenger: Facebook is testing business audio and video calling with some businesses using Business Inbox in Messenger. This feature allows them to connect directly with their customers right from the platform in order to facilitate transactions.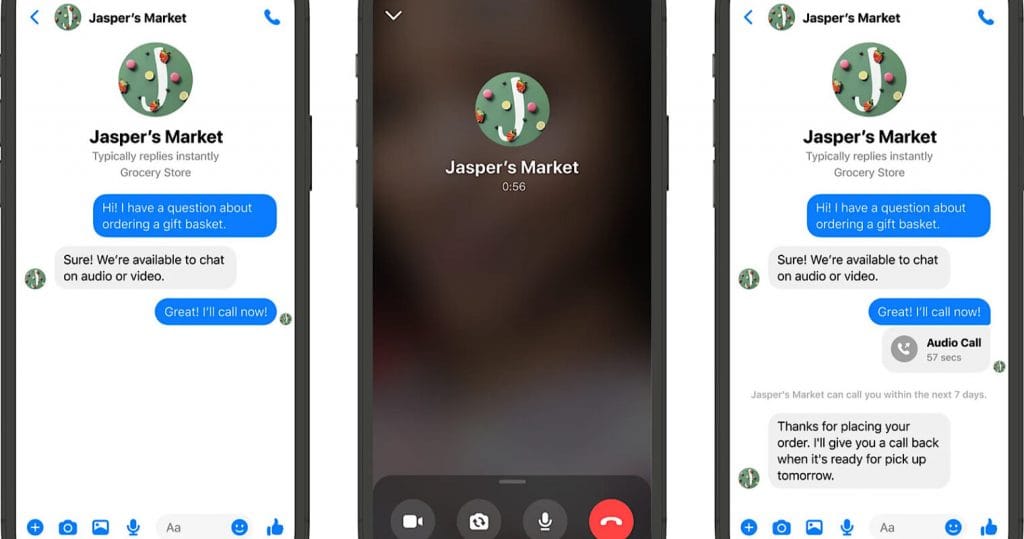 Live Audio Rooms: earlier this year Facebook launched Live Audio Rooms as their own version of ClubHouse appa. They are now making it available for small businesses to host live conversations on topics they consider relevant for their target audiences.
Expanding Appointment Booking Globally: the appointments feature on Facebook is an easy way for customers to book appointments with local service providers, and for businesses to manage their bookings. From now, Facebook is gradually making Appointment books available to all small businesses, globally.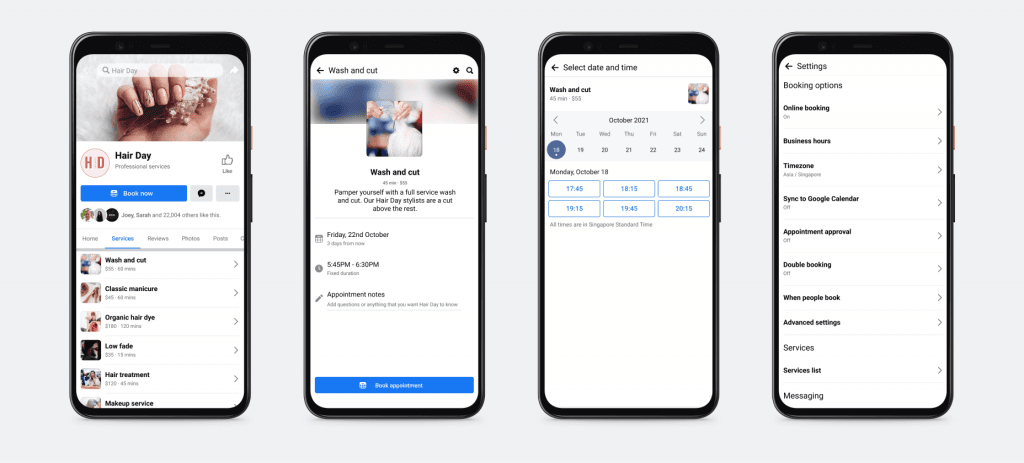 Personalized Ads: Facebook wants to let people know they are supporting a small business when they come across a small business ad, so they are testing the display of an informational message in the feed that lets people know they liked or loved a small business ad. According to Facebook "The message explains how engaging with an ad from a small business can help the business continue to find new customers and grow."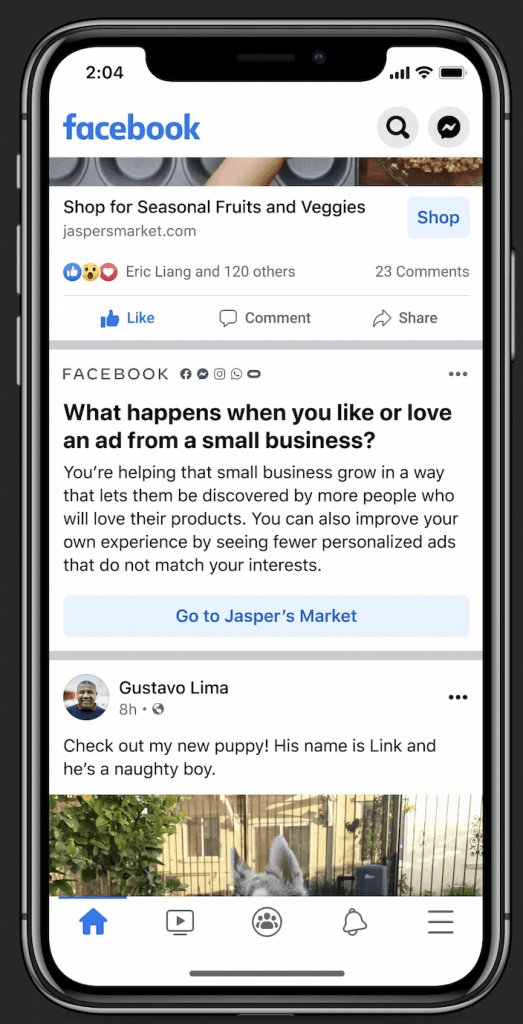 Instagram Adds More Demographic Insights For Businesses
Instagram is introducing new audience insights as a way to give content creators and professionals the tools they need to make more money doing what they love on the social media platform. They are rolling out: accounts engaged, engaged audience, reached audience and new transparency for creators who partner with brands.
Accounts Engaged and Engaged Audience: the "accounts engaged" feature shows the number of people that interacted with your content in a specific period of time. Instagram is also adding demographic insights to help professionals have a better understanding of their audience.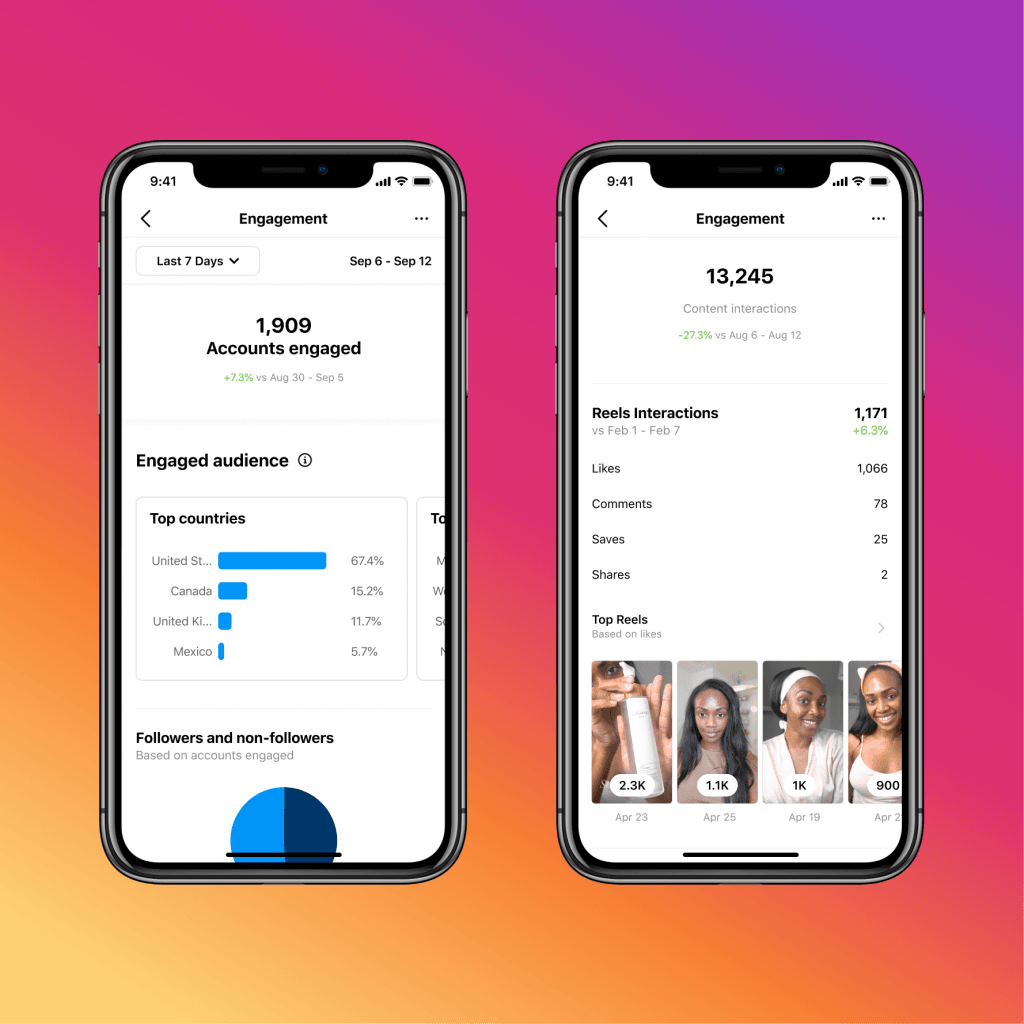 Reached Audience: Instagram is adding new information about reached audiences also adding important demographic insights such as top cities, top countries, top age ranges and gender.
Transparency for Creators: Instagram is going to give more visibility to creators who partner with brands to create collaborative content. "When a brand promotes a creator's post with the paid partnership label or creates an ad without a pre-existing post, that creator will now be able to see the performance of that ad including reach, likes, comments, saves and shares."
Instagram Tests new "Add Yours" Sticker for Stories
If you hang out a lot on Instagram you might have already come across the new "Add Yours" sticker in someones' story.
Instagram rolled out this new sticker as a way to create chains of content in the app. It works like this: a user uploads a story and inserts the "Add Yours" sticker of a certain topic. Then when another user sees it, they can click on it and their own input to the topic, thus creating a chain of content.
For example, someone can create a prompt about their favorite Italian restaurant, share it, and then other users can add their own favorites. This is a great way for brands to connect and reach new audiences.
Even though the sticker is limited to users in Japan and Indonesia, once a prompt has been created, anyone can participate.
This are the most relevant Digital Marketing News and Updates from October 2021
There were many updates in search, tech and social media marketing this past month and certainly many interesting features to try for next big dates like Black Friday, Cyber Monday and Christmas.
Did you have a favorite? Let us know in the comments!
You can also find useful: