Happy summer, everyone! July is finally here and (and least us) couldn't be happier. Summertime is usually a slow work season, but that hasn't stopped the digital marketing world and there is a lot to cover this month.
We have summed up the most important:
1. Search Marketing Updates
Google Launches Free Deals Listings in Search Results
As we always do, let's begin with some updates from Google. This month Google is rolling out a new feature that gives online retailers in the US more ways to reach customers who are seeking discounts and special offers.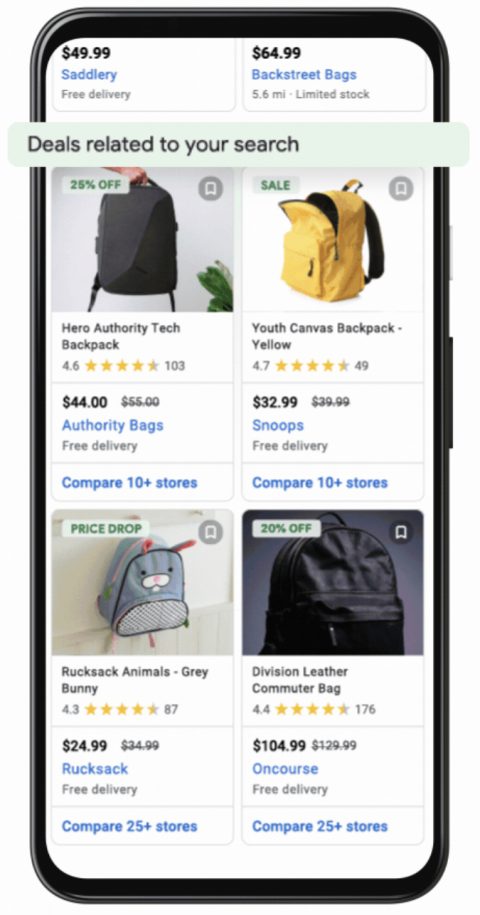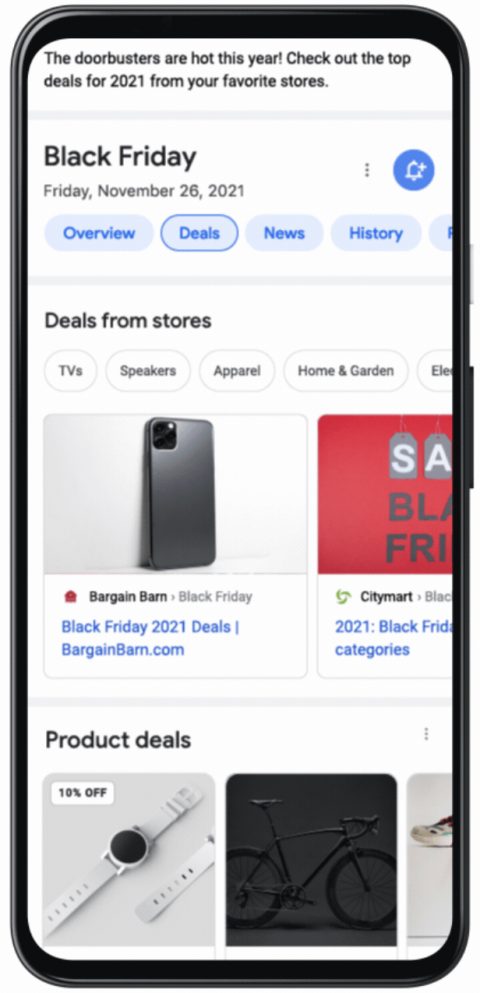 Google reported a 50% increase in searches for "discount codes" since the previous year. This means that customers are looking even more for ways to save money and shop at discounted prices.
In response, Google is launching new features that allow e-commerce sites a new way to list deals in search results:
Competitive prices are highlighted in the shopping tab of search results
Google Search will showcase the most important offers for sales such as Black Friday and Cyber Monday (in October)
Google will showcase offers based on information regarding the discount, product popularity, site's popularity and other factors.
An upcoming update will make it possible for deals to show on the main results page whether retailers pay or not for advertising.
Retailers are now able to customize their offers and indicate specifics, suchs as if a deal is only available for certain customers.
Sellers reports are updated with "Historical Best Seller Data" and "Relative Product Demand"
Google Share 5 Insights Into Appearing in Google News
As you know, Google is always on top of users and site owner's need to help them have the best online experience possible. So, this time Google is answering the most common questions and doubts about how news are shown in News and Search, giving valuable insights to help site owners have a better understanding on the subject. 
The 5 most common questions are:
a) Where does news appear on Google
Google says that news content can appear on Google News, Google Search, Google Assistant, YouTube and Discover. Google News includes two ways information can be displayed: the "For You" feed that contains specific stories based on user interests, and "Headlines" which show stories for all users from a particular region.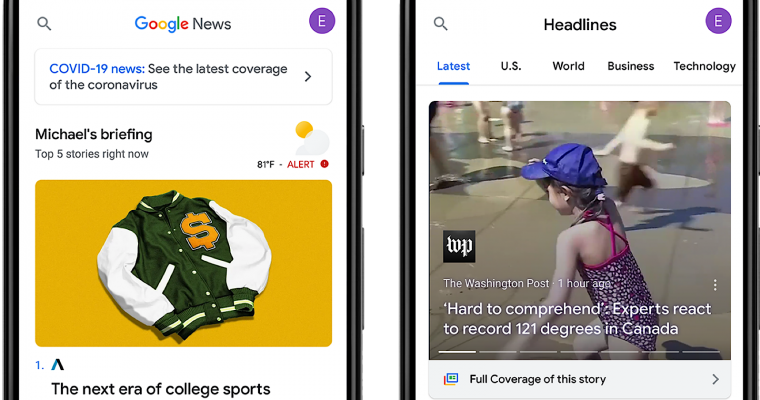 There is also Google Search that includes the "Top Stories" carousel highlighting relevant news on timely topics, and the "News" tab that narrows the results to focus on specific queries.
b) How do I know if my site is eligible to appear in Google News?
Google states that all sites are automatically eligible for Google news in Search without any application requirement. They emphasize that the important thing is for sites to produce relevant content with high levels of expertise, authority and trustworthiness, with a history of producing original news and that complies with Google's News Policies.
c) How can I check if my site is appearing?
The best way to know if your site is appearing, is to look at the performance reports on Search Console by filtering for Google News and Google Search. These insights will indicate if your site is getting traffic from boths sources.
d) Can I do something to improve my visibility?
The ranking of sites is automatically determined by different factors such as relevance of the content, freshness, location and language. Publishers can access the Publisher Center to define certain aspects about their site that can help Google to Index it.
However, eligibility is always determined by an automated process, which means that being approved and submitting content does not directly mean that it will appear in Search Results, Google News or News surfaces.
e) If I follow everything Google says, why am I still not appearing?
According to Google one of the keys is to constantly produce relevant, original content that can be automatically detected by their systems and become more eligible if the site has risen to meet their criteria.
Google Launches Free Tools for Travel Marketers
We have mentioned in previous articles that global searches related to travel information, like "where to travel", "can I travel" and "covid travel restrictions" are at a peak for some time now.
Travel Insights with Google is being launched in the US as an effort to answer the travel industry needs and help businesses with free tools they can use to improve their marketing efforts and overall service. It includes:
Destination Insights: provides information regarding the top demands per destination. It allows travel marketers to view demand data related to specific countries on specific dates.
Hotel Insights: analyzes search trends that identifies where users are coming from and allows marketers to create stronger digital presences segmented to fit said information.
Focusing Facts: this information is nested within the Destination Insights and displays data related to queries suchs as "fastest growing destinations globally" gathering previous 84 days of data.
Demand Sizing: also a part of Destination Insights. It allows filters to compare interests amongst various countries.
2. Marketing Tech News
Vimeo partners with TikTok
The video software company has joined as a TikTok Marketing Partner. The social media platform users can now access Vimeo's suite of video creation tools and still benefit from its broad user base.
Both companies ran tests previous to the release of the partnership and saw that participants were able to highly increase the number of videos they create and reach a 50% higher click through rate of their campaigns.
The main objective of this partnership is to help small and medium businesses create more content with better tools. Melissa Yang, head of ecosystem partnerships at TikTok said:
"As small businesses recover and rebuild after a challenging year, TikTok is working on ways to make it easier to reach their community and grow their business. Our partnership with Vimeo provides small businesses with simple, effective video tools that rival what the biggest brands in the world have access to — and they drive real results."
Vimeo and TikTok also invited some small businesses to try out a new AI-driven video production tool called Vimeo Create. A tool designed to advertise on TikTok and help brands produce creative content that adjusts to the platform without needing to rely on a production studio.
Brands have reported great results and say they plan to keep running additional campaigns on TikTok.
Hubspot Reports an Increase on Marketing Automation Techniques
Marketing automation keeps gaining ground as chatbot usage has more than doubled in the UK as a valid option to engage with customers since 2020. Hubspot has reported so on their Not Another State of Marketing Report 2021. 
One of the main reasons marketers are betting more and more for automated solutions, are the market shifts provoked by the Covid-19 pandemic and the need to offer customers the most tailored virtual experience possible. 
"The different types of automation, across various industries, can provide marketers with a range of skills to improve their return figures and therefore a number of AI tools must be used, as opposed to one." – Scott Brinker. VP of platform at HubSpot
The same way, live video is also becoming more popular with an increase of 40% marketing tactics using it in 2021, compared to 17% last year. Pandemic and consequential lockdowns have forced a shift on content production to be designed for virtual audiences, along with an increase on the time consumers are spending watching videos.
These changes are forcing marketers to adapt and shift the way they create content and how they engage and communicate with their audiences. Implementing automation strategies provide solutions to adjust marketing techniques to the times we are facing and to what customers are expecting from brands.
Google partners with GoDaddy
Google has announced a new partnership with GoDaddy with the purpose of helping e-commerce sites gain more online visibility. Google wants to help businesses get discovered easier and to connect better with shoppers by making e-commerce more open online.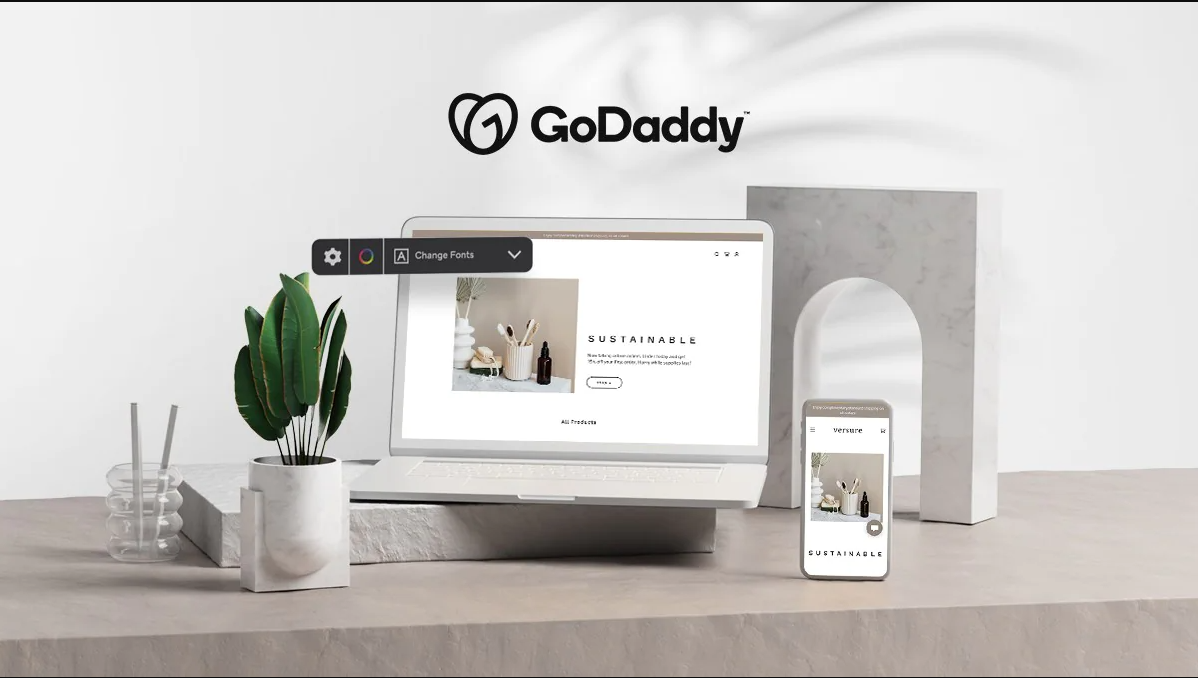 With the new partnership, GoDaddy online stores are able to integrate their product inventory across Google with no additional costs. GoDaddy sites can now be discovered through Search, Shopping, Image Search and YouTube.
Merchants can upload products directly to Google, create listings and ads all within the GoDaddy's Online Store. By partnering with e-commerce platforms, Google aims to help more businesses to engage with shoppers that want to discover new products and brands online.
3. Social Media Updates
TikTok Launches 8 new Features for Livestreams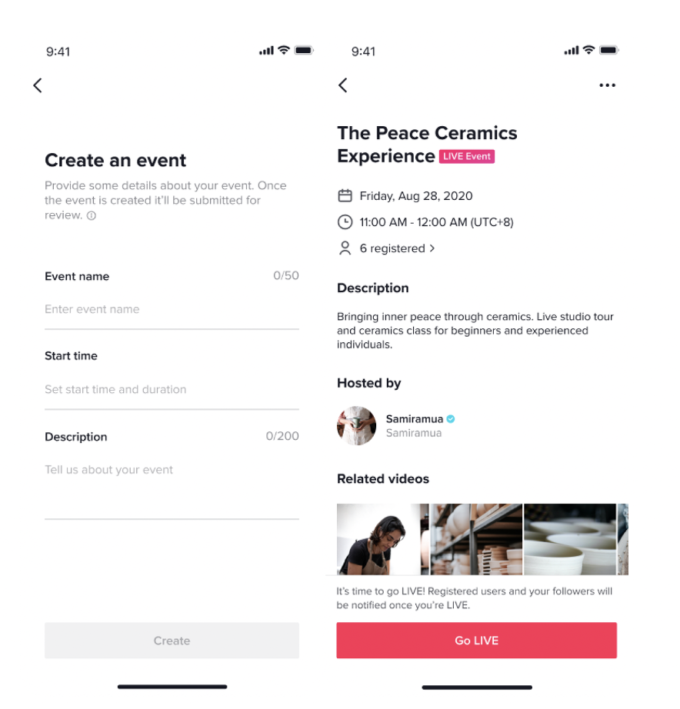 TikTok users who livestream have doubled during the past year. Taking note of this, the platform is rolling out eight new features to improve live streaming experience for both broadcasters and viewers:
Schedule: users can now schedule, manage and promote livestreams in advance.
Picture-in-picture: this new feature allows users to pinn the livestream to a corner of their screen while they freely navigate.
Go live with a friend: a new feature called "Live Together" allows two users to broadcast live on the same stream.
Live Q&A: this feature allows creators to engage with their audience by answering questions live in real time.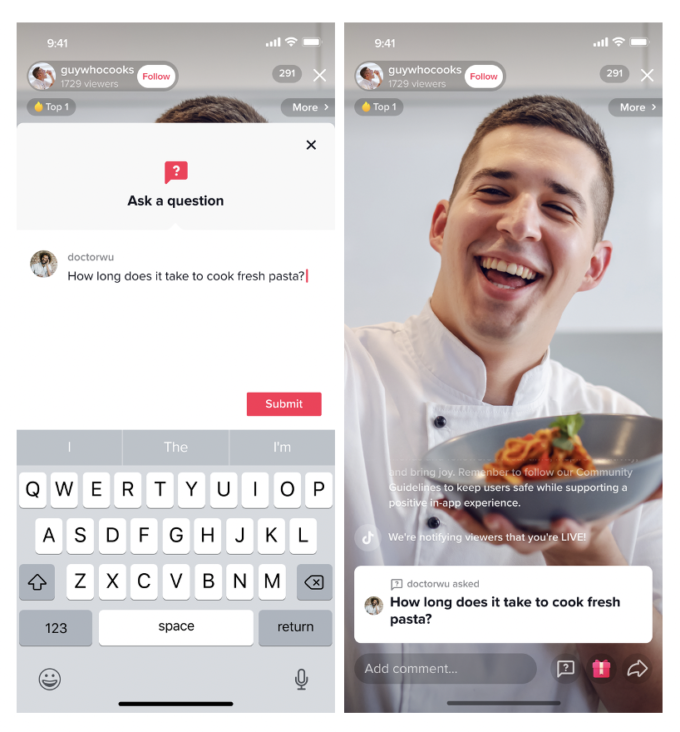 Top streams: TikTok wants to make it easier for users to find and tune into live streams from the "For You" and "Following" pages. Live sessions will also be discoverable through Chat, Gaming, Talents, Fashion and Daily Life.
Moderators: before livestream, users can assign a person to help them moderate the session by going to Settings on the right side of the stream launch screen. Features like muting viewers and removing disrespectful comments will be added in the upcoming weeks.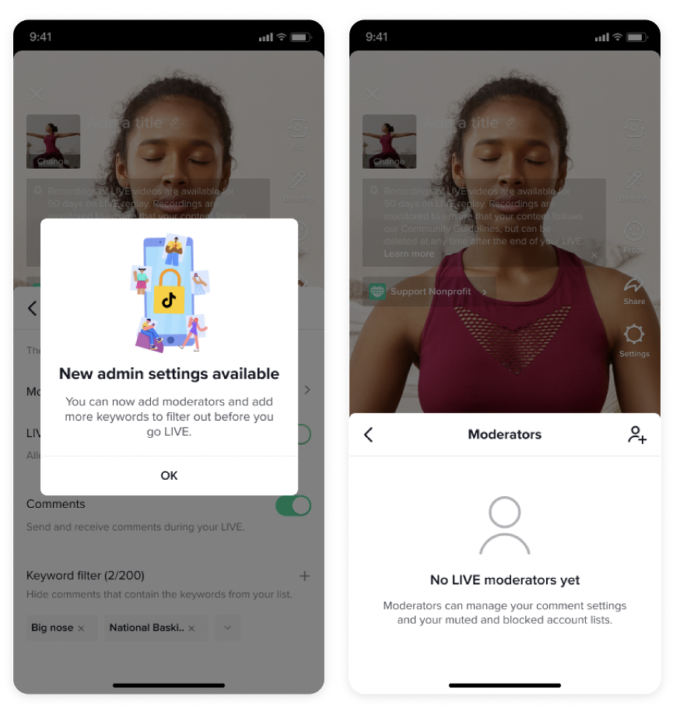 Keyword filters: streamers can now mute words they choose during live streams by going to settings. They can also turn off or add limits to the comments.
Harmful comments alert: before posting a comment that TikTok detects as disrespectful, users will be prompted to reconsider their language and how they will be received by the streamer.
Pinterest adds Feature for Users to Make Money With Affiliate Links
Pinterest wants to help content creators to earn money through the platform by making it possible to get commissions with affiliate links. When a user tags a product on a pin idea and another user clicks on the link, the one who posted it will receive a commission.
The platform has reported that "users are 89% more likely to exhibit shopping intent on products tagged in idea pins than on standalone product pins." The same way that engagement with idea pins is much higher than standard pins.
By simply tagging products on their idea pins, Pinterest creators can control the shoppability of their content. This feature will be available to business accounts in the United States and will continue rolling out to other countries in the next few months.
Twitter Tests Voting on Tweets
Twitter is constantly adding or trying out new features, and this time they are experimenting with an option that allows users to "down vote" or "up vote" a reply within a Twitter conversation.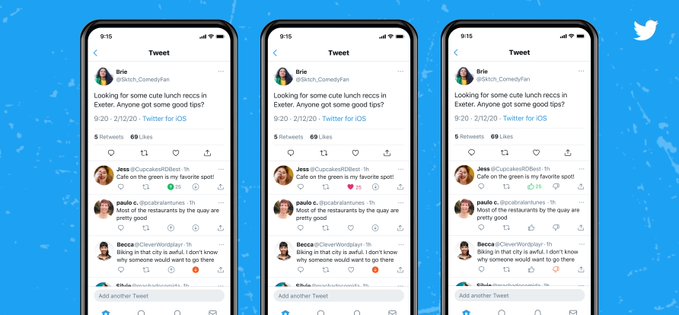 The same as other social media platforms offer multiple icons for users to express how they feel about a post or a comment, Twitter has announced they want to try out a voting feature only available for Tweets replies.
Twitter says that, for the meantime, this is only a feature destined for research, that doesn't qualify as a dislike button and only the owner of the down vote will be able to see it. Twitter also clarified that this experiment, as they call it, has the intent to inform the platform about the relevancy of the conversations.
This feature will only be available for IOS. 
If you liked this summary of the most important Digital Marketing News, Insights and Updates from July 2021, we got more for you to read!