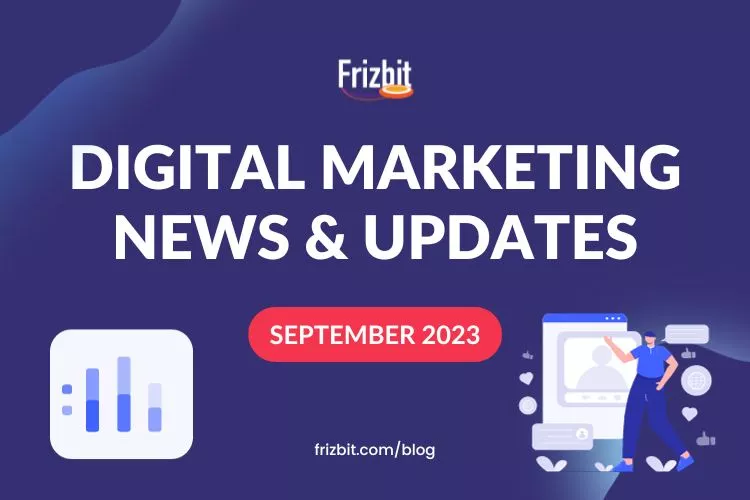 Welcome to the September edition of our monthly newsletter. Filled with the latest digital marketing news, industry updates and valuable insights.
Among the most outstanding news we have:
Google has once again showed its commitment to education by introducing a new YouTube series titled "SEO Made Easy". This series is planned to share tips for improving website SEO, making it a valuable resource for users whether they are beginners or experts.
Moreover, on social media, TikTok had a busy month. From a possible partnership with Google, the introduction of new AI regulations and the partial launch of a creative assistant tool, aimed to boost the quality of ads on their platform. Allowing users to enhance their ads and foster stronger connections with customer targets.
On the other hand, the Martech field also had an interesting month. Shopify added Snap, Criteo and TikTok as their ad channel partners. Additionally, they launched a new feature that provides companies with a direct view of campaign performance and results, allowing them to benchmark against similar businesses. Overall, allowing companies to increase their ROAS.
Stay tuned in the dynamic world of marketing, where staying informed is key to staying competitive.
Search Marketing Updates
1. Google Introduces a YouTube Series Titled "Simplified SEO"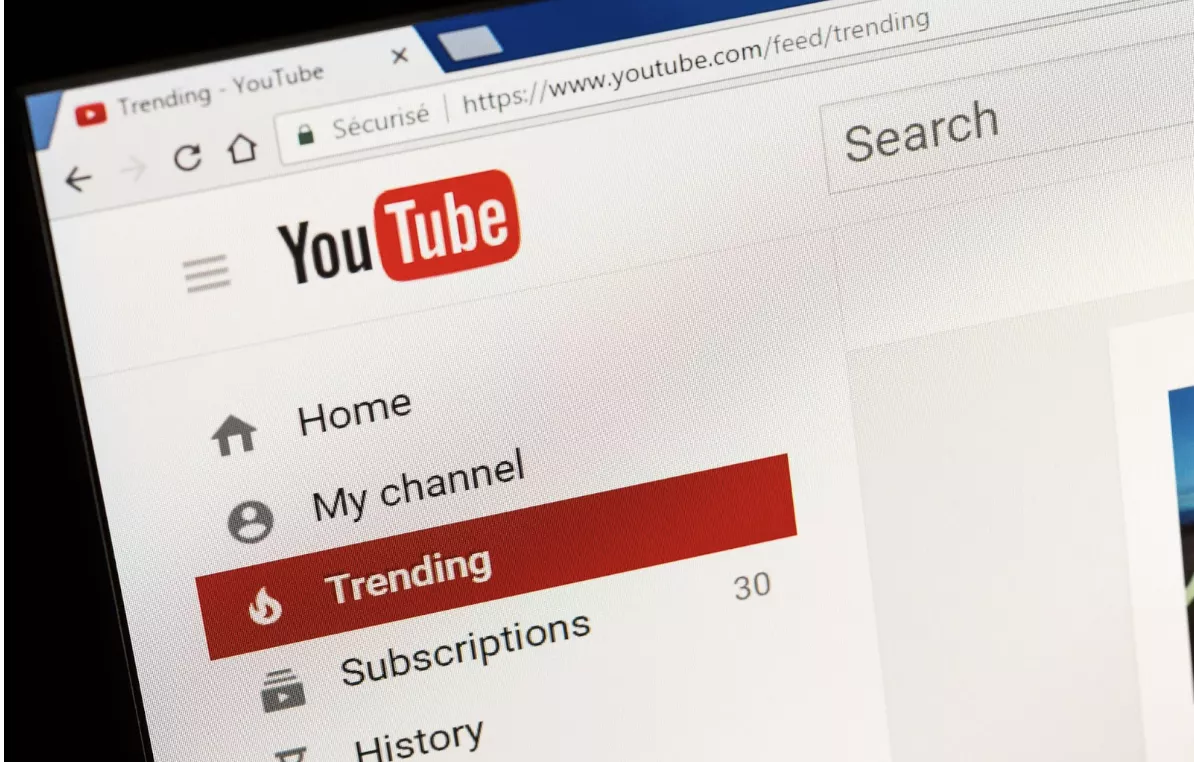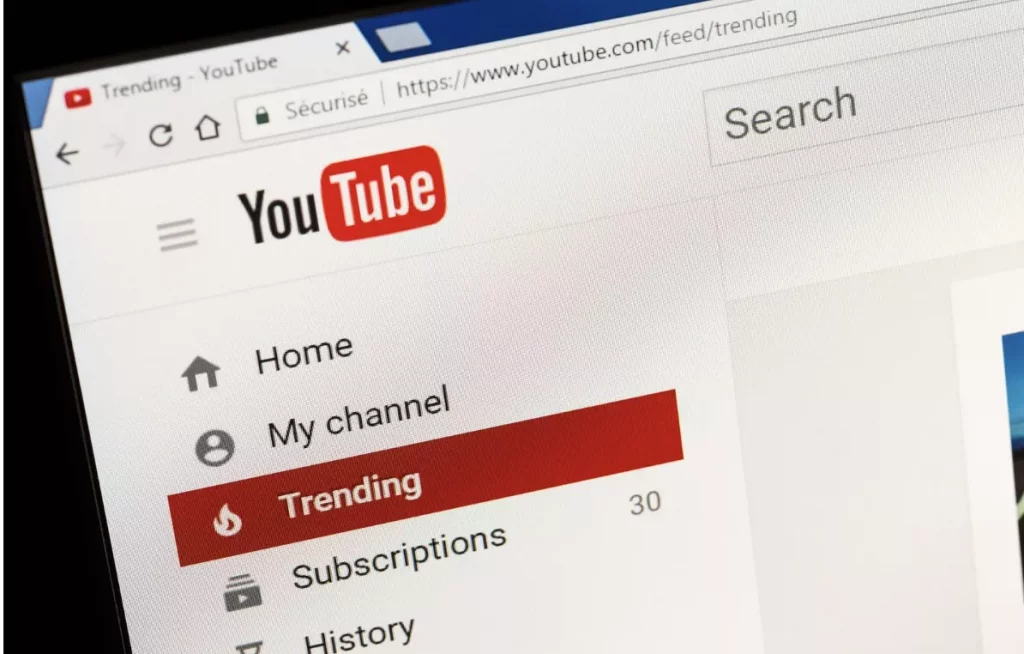 Source: Deposit Photos
In September, Google shared a new initiative called the "Simplified SEO" series, which is now available for streaming on YouTube with a first episode available and more to come.
The primary objective of this series is to provide insights and guidance to website owners seeking to improve the overall performance of their websites. But what sets this series apart? It is dedicated to both beginners and experienced users.
This inclusive approach ensures that individuals at all levels of expertise can benefit from knowledge and strategies shared throughout the series, making it a valuable resource for anyone looking to optimise their online presence, not to mention it is entirely free!
For instance, in the inaugural episode of the series, Martin Splitt, a developer at Google, shared guidance on employing and integrating structured data. This information allows websites to display their site names effectively in Google search results. Ultimately improving the visibility and branding of their website. So you can expect insights like that.
Moreover, a good factor of this initiative is that the episodes are very short, each episode is just a couple of minutes long. This concise format makes it incredibly manageable to watch, ensuring that beginners won't get lost in unnecessary overwhelming explanations and on the other hand viewers with more experience can easily incorporate these valuable insights into their SEO strategies.
Don't you find this accessibility to be highly beneficial?
In essence, Google has shown again a commitment to boosting education, offering accessible and informative sessions to anyone who needs them.
2. Google rolls out their Helpful Content Guide of September 2023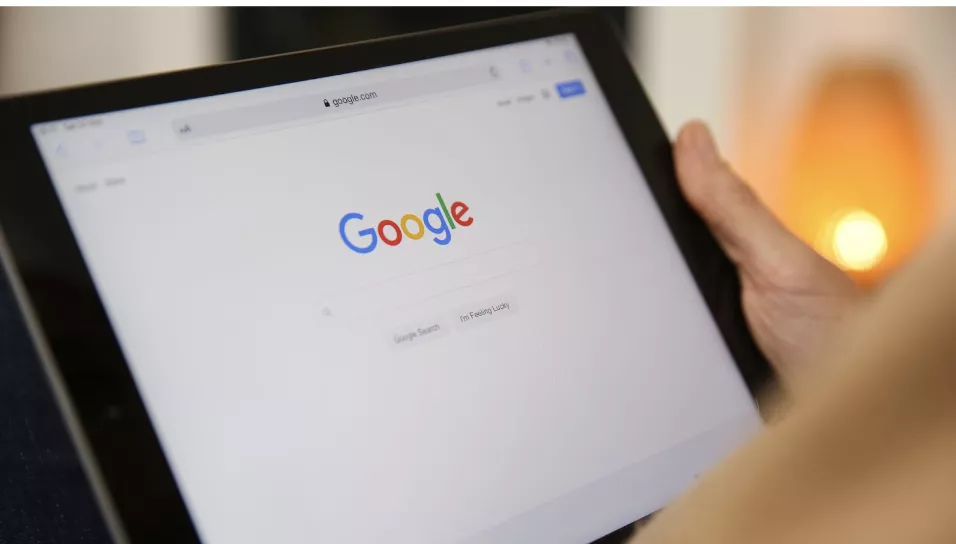 Source: Deposit Photos
During September Google had a content update. We have gathered the key highlights from the core update here:
New rules regarding content generated by AI.
Third-party content
Providing extra advice on their Helpful Content update.
The first one, showcases the search engine giant becoming more receptive to content generated by AI. As a result of this update, the previous stringent prioritisation of human-created content will be somewhat relaxed.
Secondly, Google has made more restrictions to the common use of third-party content on websites. Website owners are now required to ensure that the content they host aligns seamlessly with the purpose of their main site. Ongoing monitoring and active involvement are crucial to maintain this alignment.
Helpful content guidance, advised further on the matter:
"If you host third-party content on your main site or in your subdomains, understand that such content may be included in site-wide signals we generate, such as the helpfulness of content. For this reason, if that content is largely independent of the main site's purpose or produced without close supervision or the involvement of the primary site, we recommend that it should be blocked from being indexed by Google."
Lastly, the company has provided further advice on its Help Content Guide:
Placing more focus on the importance of content review processes with the inclusion of the word "reviewed".
Website owners are cautioned against making deceptive updates to their pages, like changing the dates of publication but not updating the content.
There is a strong advisory against manipulating content additions or removals to give the appearance of freshness and higher search rankings.
3. Google's new feature "Shopping tab listings"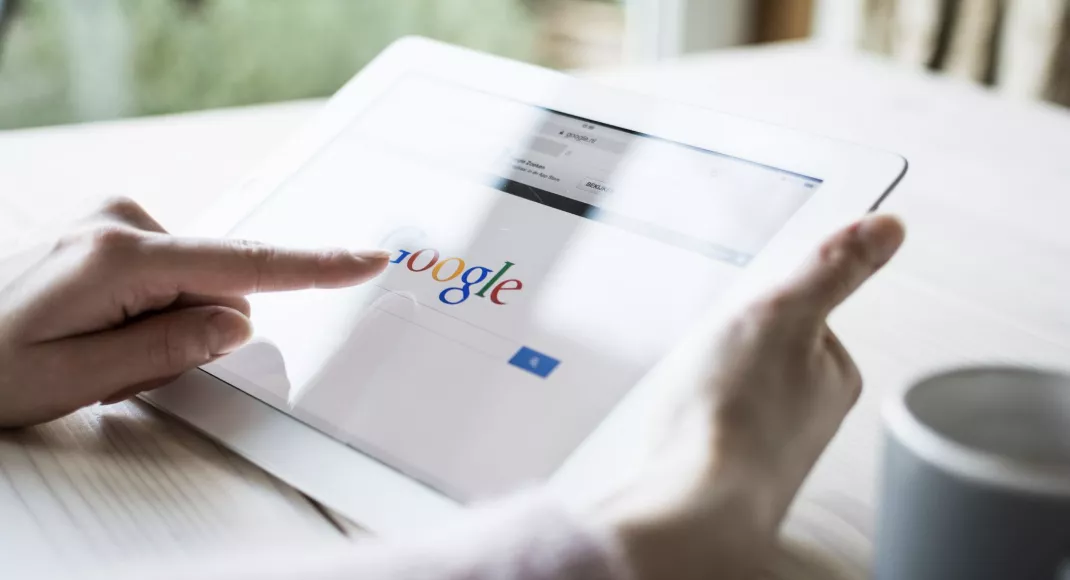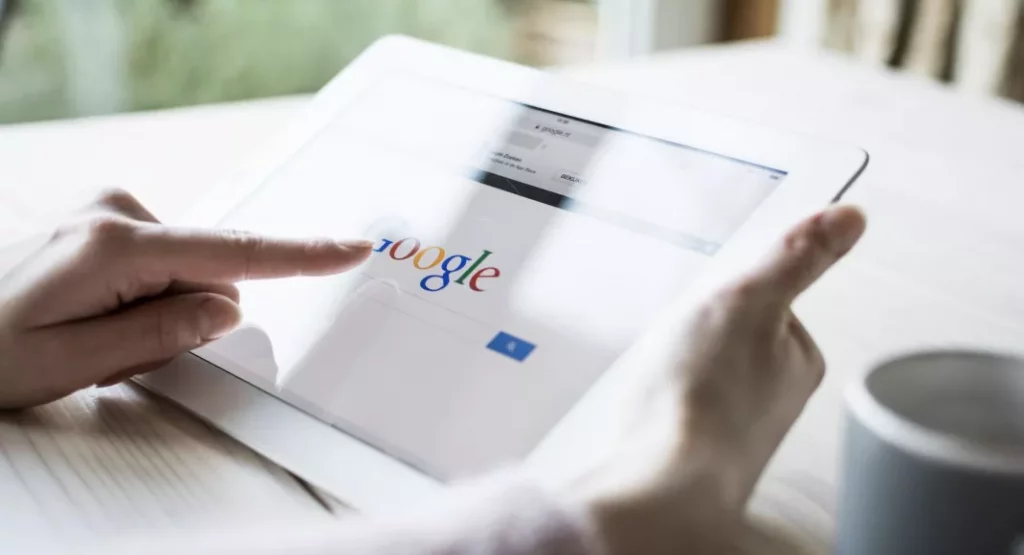 Source: Deposit Photos
Google has added a new feature known as "Shopping tab listings" which will gradually show in the Google "Search Console" This addition will offer a comprehensive overview of the status of product listings and illuminates growth opportunities.
Google Merchant Center and Search Console users can anticipate a more efficient and effective approach to managing and expanding their product listings.
Now, let's learn the positive aspects of this development.
When a product becomes invisible, merchants will receive prompt alerts immediately. This real-time notification allows them to swiftly address any issues that can cause this, ensuring a timely and efficient resolution.
Offer invaluable guidance to merchants seeking to boost CTR and improve the rankings of their products on Google.
It will assist merchants in providing the most relevant information
Optimise product visibility on the search engine
To harness the benefits of this tool, you need to do one step:
All you have to do is associate the Search Console property with a Merchant Center account. And just like that, e-commerce's will be able to maximise their potential for success.
Martech Updates
1. Meta's new AI Chatbot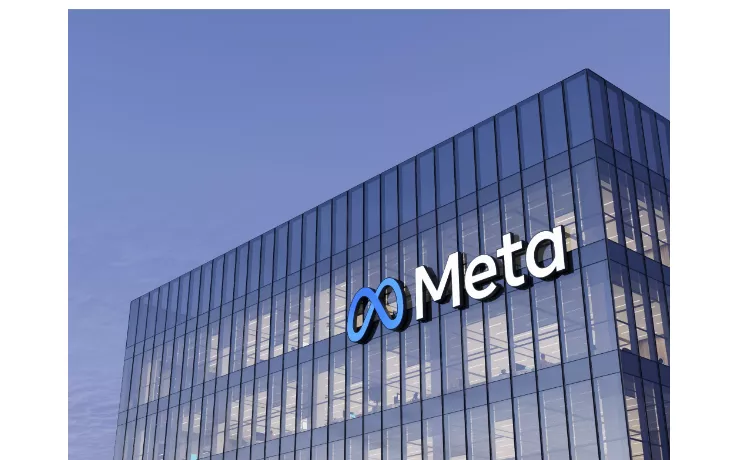 Source: Deposit Photos
If you have wondered what the next step was for AI in social media, then you no longer need to wait. Meta, the parent company of social media giants like Facebook, Instagram and WhatsApp, has announced a new AI chatbot.
Nevertheless, what makes this development different is the concept of customisable personas for these AI bots, "the bots will be available in different personas, so you can customise your artificial engagement".
In other words, users will have the ability to personalise the artificial engagement with up to 30 different personalities, adding a new way on how users can ask queries and get answers for their social media usage.
Even though it does not seem like an innovative feature, it marks a significant step towards a future where AI plays an even more integral role in shaping online experiences, where customisation and innovation reign supreme.
In conclusion, Meta's introduction of AI chatbots with customisable personas is the beginning towards the AI-driven future of social media, promising a more friendly and personalised approach.
On the other hand, some believe this is the perfect opportunity for Meta to show their progress in their new LLM system.
As the tech company has voiced, their ultimate aspiration is to establish themselves as frontrunners in the ongoing AI race and position themselves as strong competitors to OpenAI's GPT system. Do you agree?
2. Shopify has new partnerships aiming to simplify customer acquisition and boost revenue for businesses.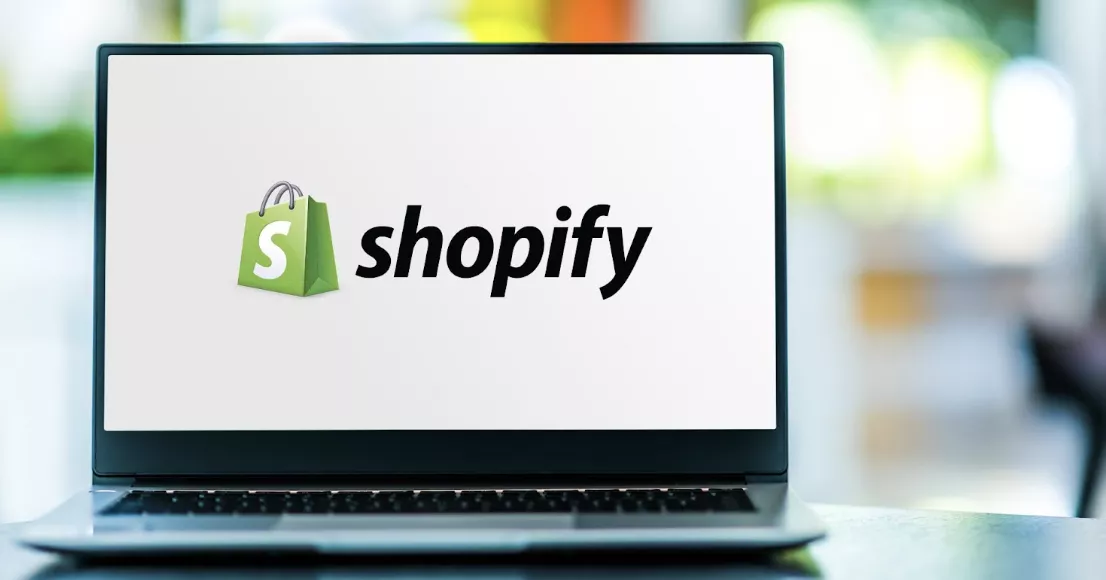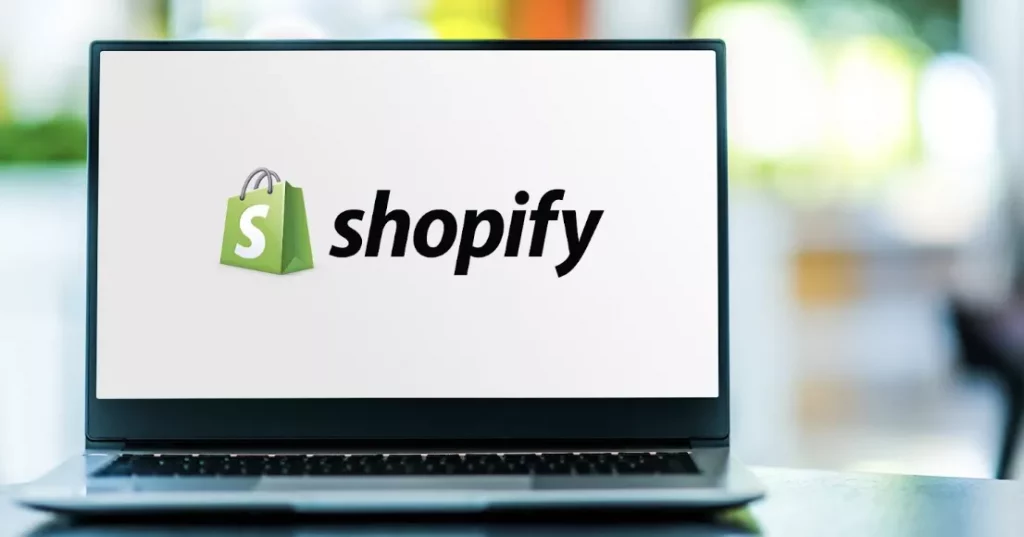 Source: Deposit Photos
Shopify has pronounced exciting new partnerships that are set to enhance its Shopify Audiences feature, introduced a year ago. Aiming to simplify customer acquisition and boost revenue for businesses.
The new collaboration counts with: Snap, Criteo, and TikTok. Joining an already impressive list of ad channel partners which includes Meta, Google and Pinterest.
These partnerships are designed to help merchants reduce customer acquisition costs by 50%, while simultaneously increasing their ROAS exponentially. Achieved by reaching their customer targets more efficiently and cost effectively.
But the innovations don't end there as TikTok has also introduced a new Benchmarking feature:
This feature will enhance the measurement of ad performance, enabling companies to compare their campaign results with similar businesses. Competition has never felt more intense, don't you think?
Nevertheless, David Wurtz, Shopify's VP of Advertising thinks differently: "Shopify is at the forefront of commerce. Wherever there's an opportunity to connect merchants and buyers, Shopify is there first. Since launching Shopify Audiences last year, our algorithms have only gotten smarter and more effective thanks to the collective power of our merchants. We've long said that commerce is not a zero-sum game. Together, the independent merchants on Shopify help each other win."
One thing is clear, the company is making clear steps to improve their services and allow merchants to increase their revenue, making it a win-win situation for everyone.
Social Media Updates
1. TikTok's new "Creative Assistant" and what to expect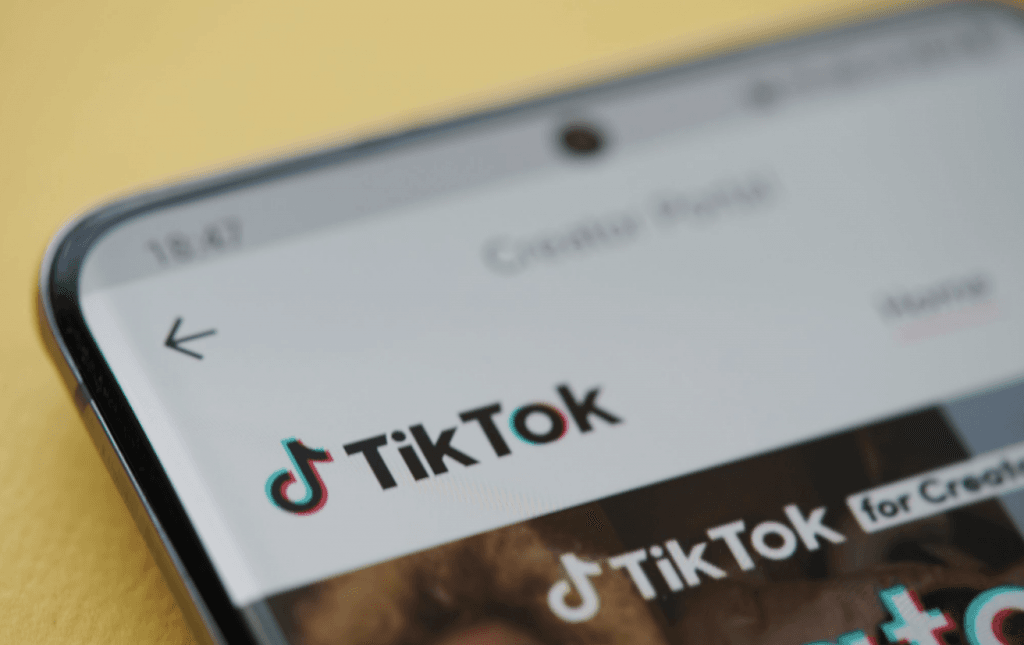 Source: Deposit Photos
TikTok has shared its latest breakthrough: the "Creative Assistant". Currently undergoing testing, this innovative tool is only accessible to a select group of Creative Center users so far.
This newest ad feature is an AI-powered "Creative Assistant" tool, meticulously crafted to improve TikTok's existing "Creative Center options". Its primary mission is to act as a guide for marketers as they navigate the creative process of their advertising campaigns within the app.
So, what exactly can you expect from this intriguing new feature?
Even though this feature is just to enhance their already existing creative center tool, this AI assistant will for instance, be able to provide personalised help, for example:
Obtain guidance on various aspects of your TikTok creative journey. This includes obtaining inspiration for your creative ideas, gaining insights into effective strategies, generating and refining ad scripts in a more direct way, adopting best practices and receiving recommendations for solutions tailored to your specific questions and needs, and providing relevant examples inside the niche related.
In essence, the Creative Assistant will collaborate with marketers, addressing questions and challenges as they navigate TikTok's advertising creativity.
2. TikTok faces regulations on AI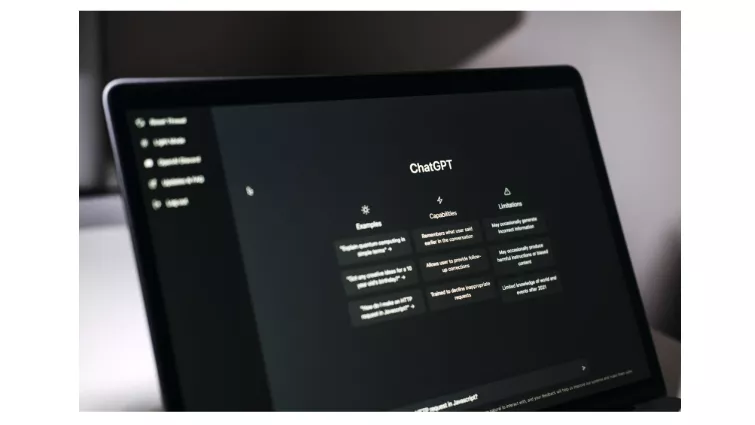 Source: Deposit Photos
As AI continues to integrate into an ever-expanding array of features, technologies and content creation processes, a growing concern emerges regarding our ability to distinguish authentic content from that which is generated by AI to promote fake information.
This concern revolves around the potential for AI-generated content to become so sophisticated that it becomes indistinguishable from real content.
As AI has become a phenomenon in the past months, it also poses several significant challenges, impacting the credibility of content across various platforms and industries. Moreover, it has led to a massive increase of spam on social media and an overload of fake user accounts.
Therefore, some social media platforms have come forward with the integration of new policies to make all this more sustainable. TikTok has expressed its concern and way to start tackling this issue:
"We welcome the creativity that new artificial intelligence (AI) and other digital technologies may unlock. However, AI can make it more difficult to distinguish between fact and fiction, carrying both societal and individual risks. Synthetic or manipulated media that shows realistic scenes must be clearly disclosed.This can be done through the use of a sticker or caption, such as 'synthetic', 'fake', 'not real', or 'altered'."
Nevertheless, it is clear that more policies need to be put in place to address these challenges.
3. TikTok and Google: a partnership in the horizon


Source: Deposit Photos
In one of the latest and somewhat unexpected potential partnerships:
TikTok and Google are actively exploring the prospect of a collaboration that holds the promise of being a game-changer for both tech giants.
Recent studies have unveiled a striking trend: approximately 40% of young individuals are turning to TikTok as a search tool, avoiding Google for queries like, for example, finding restaurants, product reviews and other searching topics.
This shift in user behaviour is clearly posing a challenge to Google's dominance in the search engine landscape.
But what inspired such an idea and what would it look like?
The exact inspiration behind the idea of this prospective partnership remains somewhat unclear and specific features or what this partnership would look like is yet not disclosed. Nevertheless, a screenshot shared by Matt Navarra on the app X, gives us a close guess, take a look below!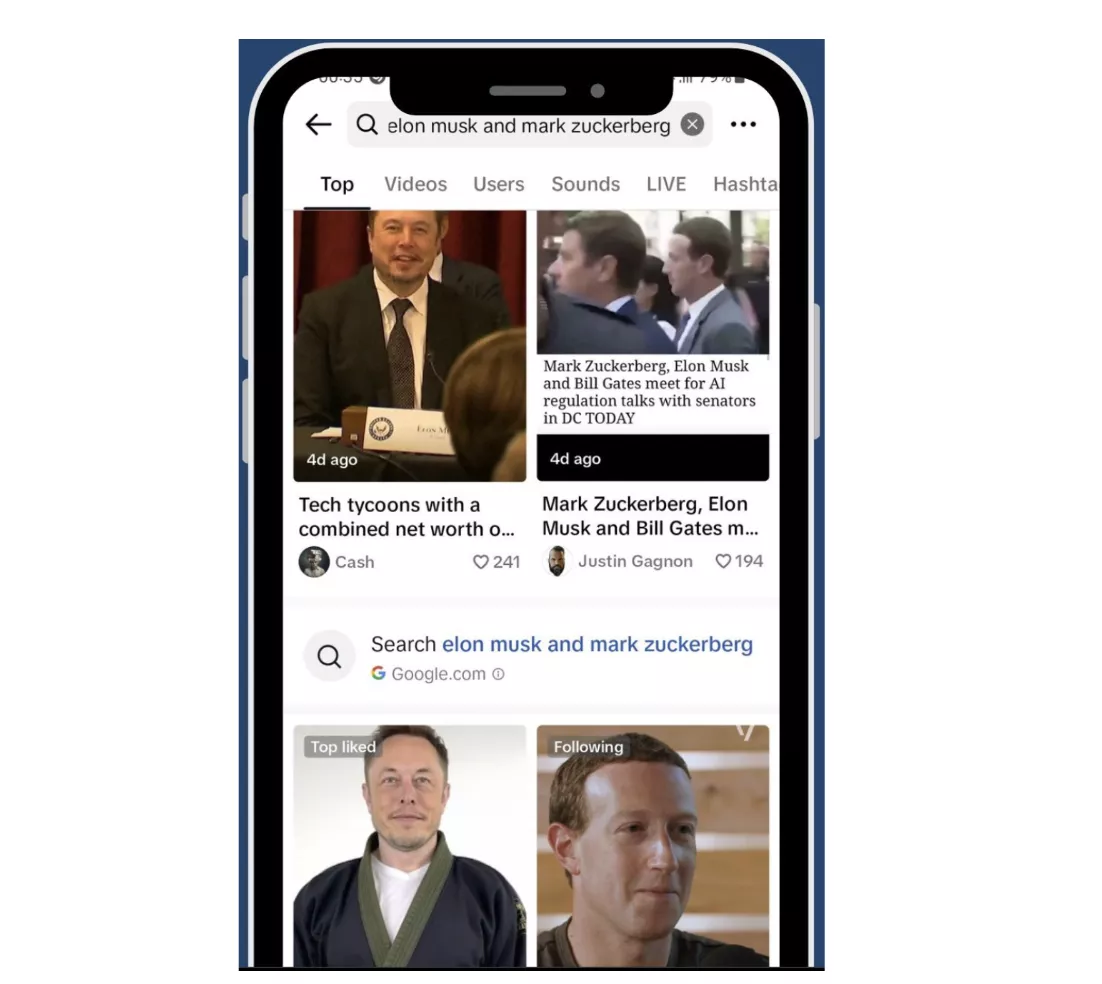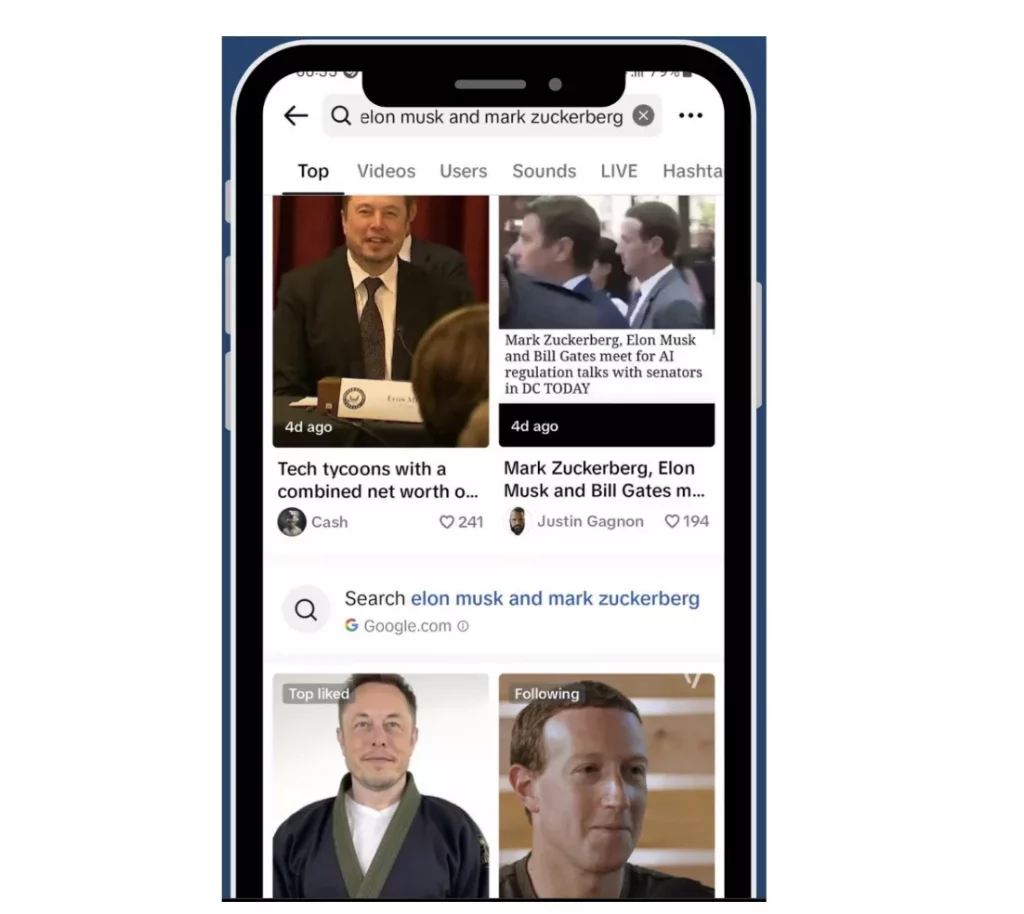 Source: Matt Navarra / X
What has been revealed though, is that TikTok's app has been in the midst of experimenting with third-party cookies and a test with Google. This testing phase has been conducted on a global scale, enclossing various markets, suggesting that both TikTok and Google are actively exploring the possibilities and implications of this collaboration.
The only thing that is clear is that both TikTok and Google recognise the potential and benefits that could arise from joining forces.
Updates from Frizbit
1. Frizbit's participation in the World Aviation Festival 2023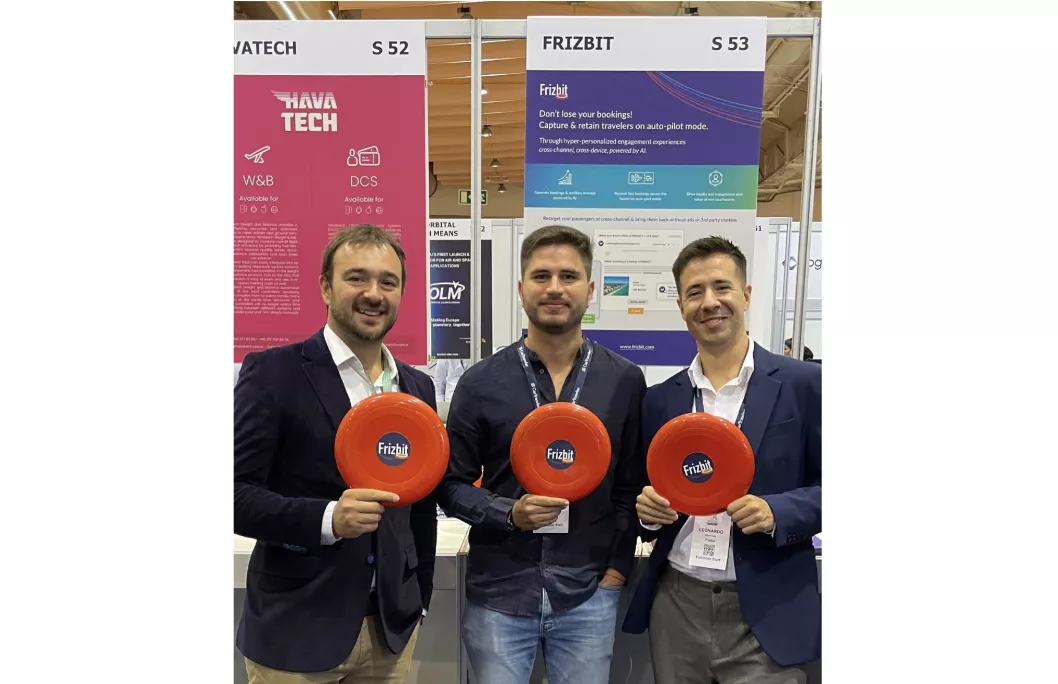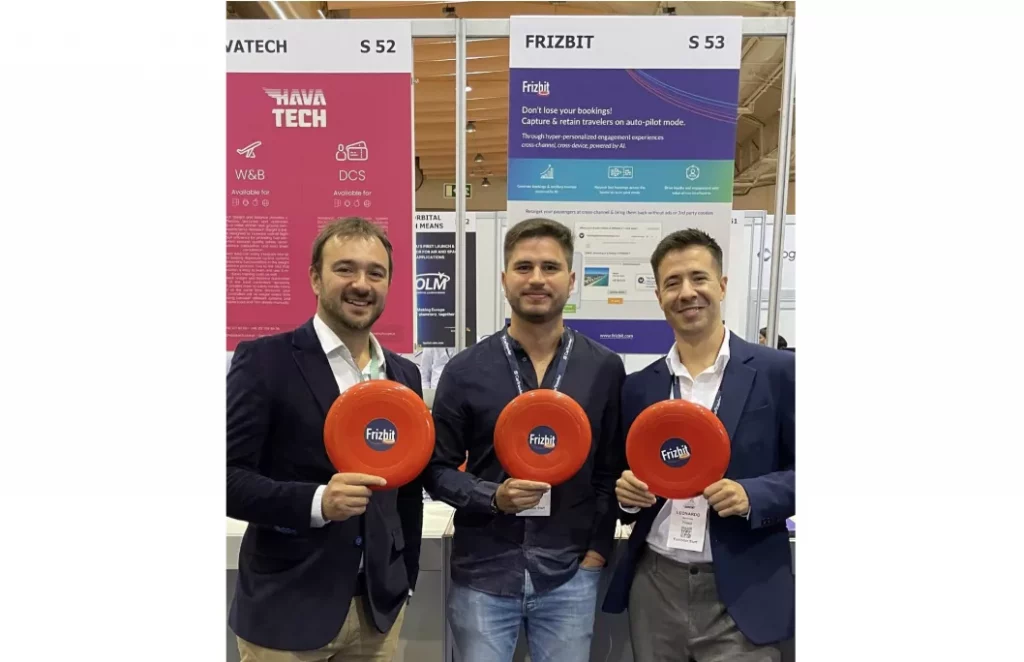 From the 26th to the 28th of September, Frizbit was present at the highly anticipated annual event, the World Aviation Festival 2023, held in the city of Lisbon. Our delegation was led by none other than our CEO & Co-founder, Ata Gür, accompanied by our dynamic digital business developers, Christian Mora and Leonardo Hermosillo.
Their active participation in this event reflected our commitment to staying at the forefront of innovation and technology in the aviation industry.
During these three days, Frizbit showcased their solutions to revolutionise the travel field, to more than +5000 attendees.
They explained how to enhance their digital customer experience with Frizbit's customer engagement platform, all with the goal to bring customers back and increase the revenue of e-commerce's.
By effortlessly capturing, activating and retaining travellers on autopilot.
But how?
By delivering hyper-personalised travel marketing experiences throughout every phase of the customer journey.
Minimising obstacles throughout the booking process and directed to both registered and unregistered users.
Effortlessly recapturing missed bookings and boosting revenue automatically.
Ready to elevate your customer's online experience?
Reach out to our dedicated team or request a free demo to try Frizbit's Customer Engagement Platform, so you can specifically cater your business goals.
Missed the previous edition?