Even though we still can't use Push Notifications on iOS, many MacOS users use Safari as their browser. Here below explains how to disable push notifications on Safari.
STEP 1
From Safari button, click Preferences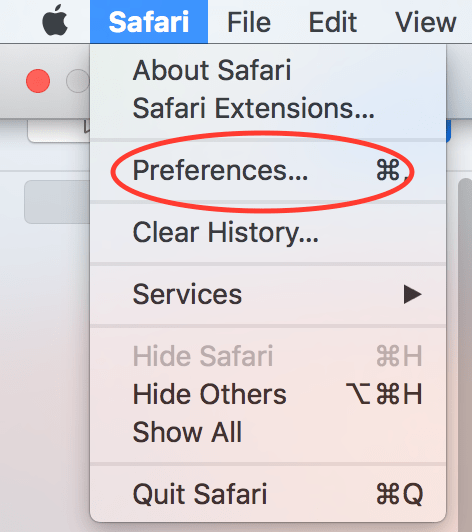 STEP 2
Click on the Notifications button.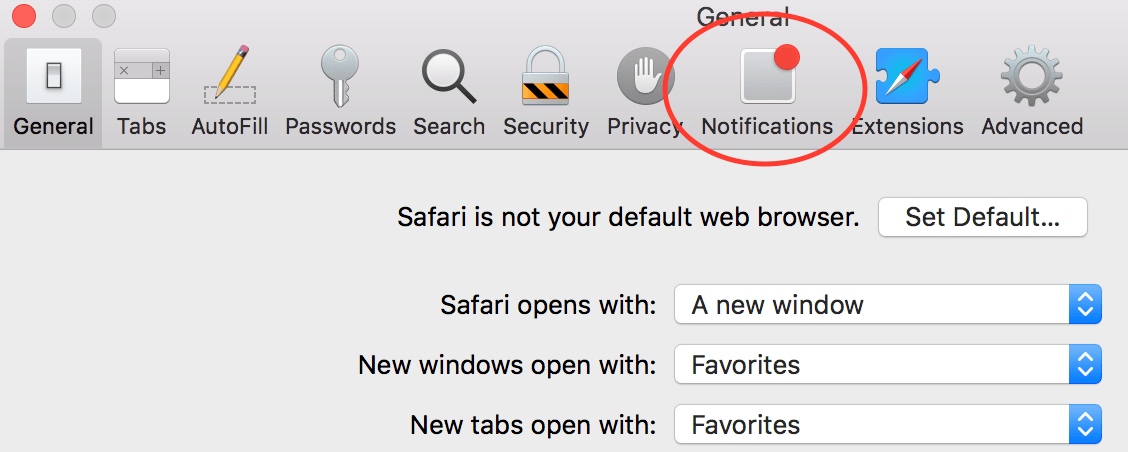 STEP 3 
Now you can see the websites that have asked for permission to show notifications. You can Allow or Deny each website from below. You can also decide to allow or block websites to ask for permission to send notifications from the bottom of the screen.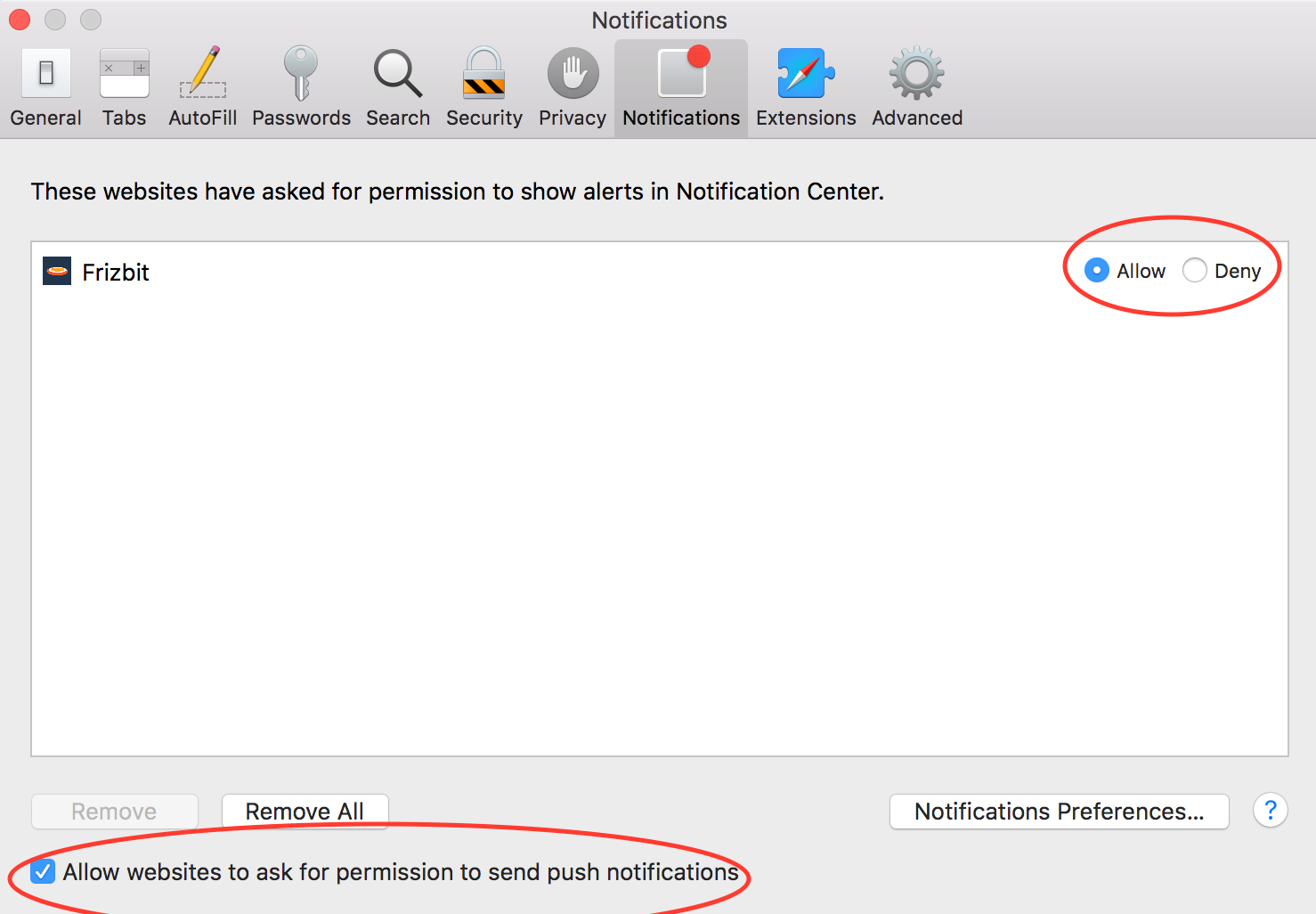 STEP 4 
You can click on Notification Preferences to go to Do not Disturb settings for advanced settings.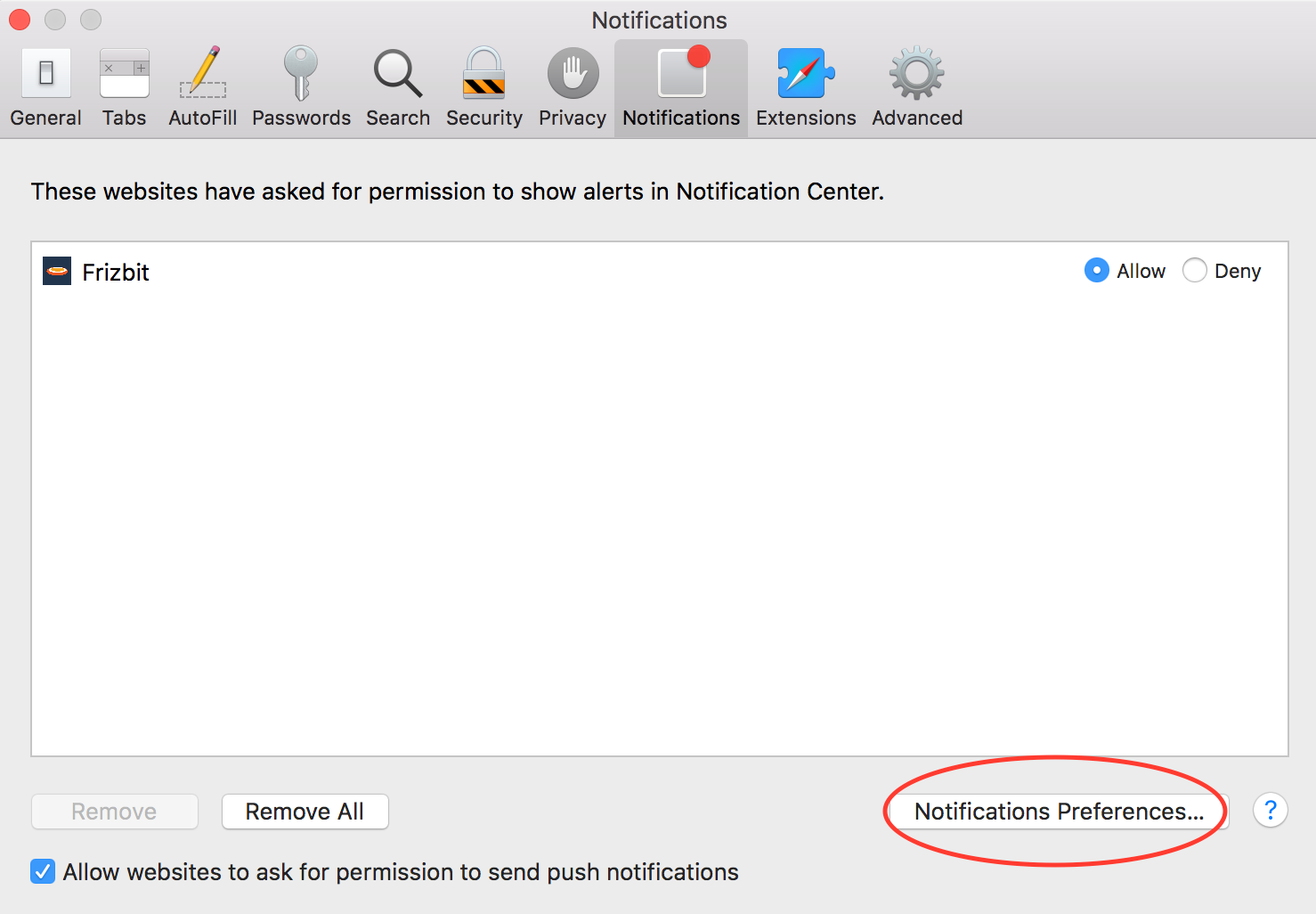 ↓